The Old Sherath Ruins, Old Three River Watch & Riverville
---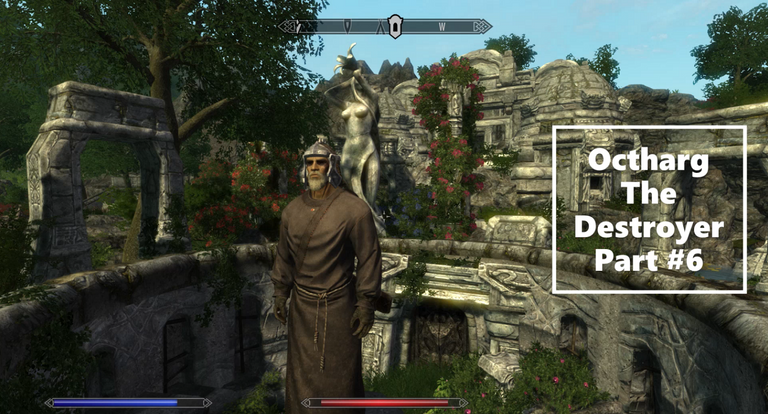 A well rested and eager to fight Octharg was having a nice look through some rock formations and around trees, checking for any chests or other loot that may lay around the place when he discovered a gate and then an open area, with water between him and an island in the middle of the land.
Upon reaching the little island with a well done design including the statue, stone archways, the greenery and design of the entrance to the ruins, he noticed it was leading into the Old Sherath Ruins which once upon a time, were a popular destination. Now it was filled with Fleshless Lost One skeletons and remnants of it's past glory.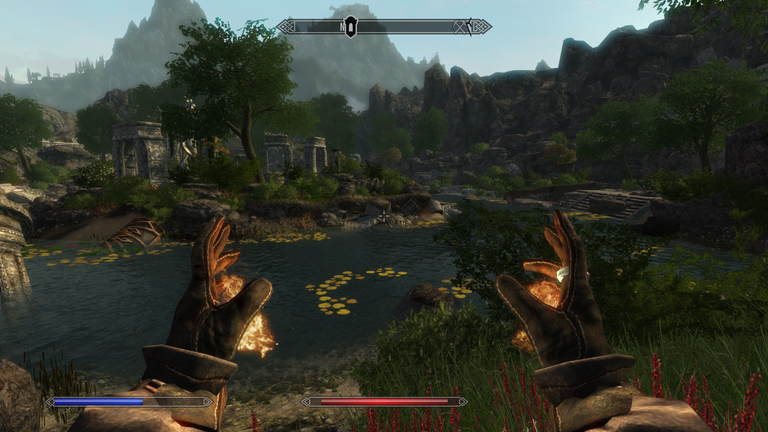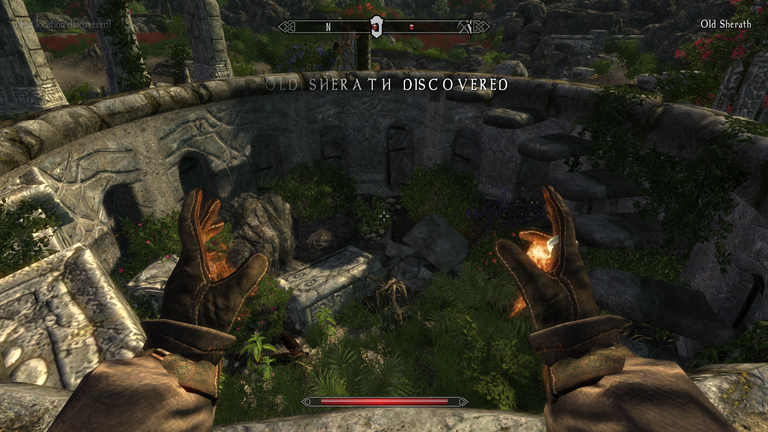 This seemed like it was going to be a pointless day considering no effort was needed for Old Sherath and skeletons made life and looting easy. Most of it was picked clean with the exception of a few hidden chests and some minor loot found.
"What a disappointing place. I got more excited by the view and standing outside than I did being in here. I guess I will have to hope that Old Three River Watch had more excitement for me" Octharg lazily said with a frown.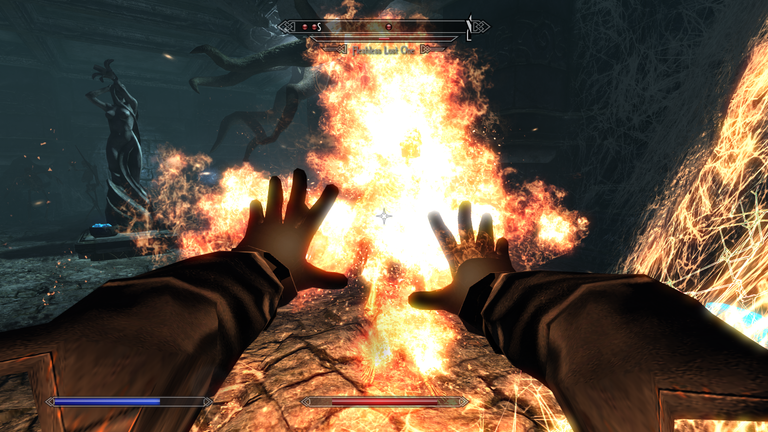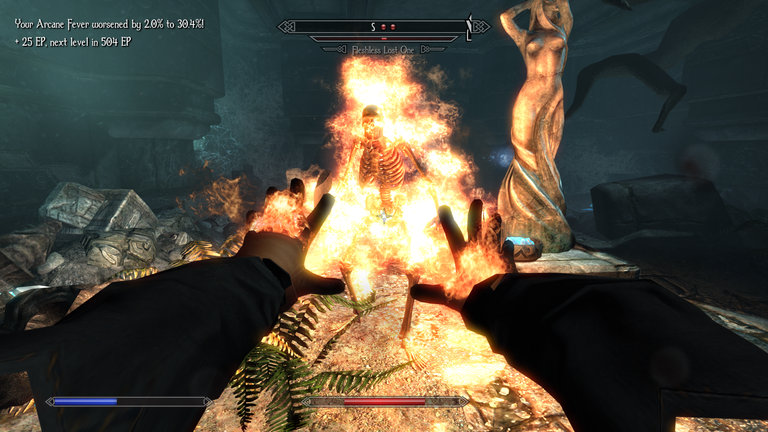 After finishing up, he proceeded to head up to Old Three River Watch to find the beast that is said to be roaming the tower. But first it was some bandits on the outside to be cleared quickly and resting on top of the tower, sights and all to behold and the thought of what to do about this beast he was about to face, as its strength it meant to be epic to even those that come prepared.
"I have some potions and have my magic. Most likely will need to keep back stepping so it won't be too close for those deadly attacks."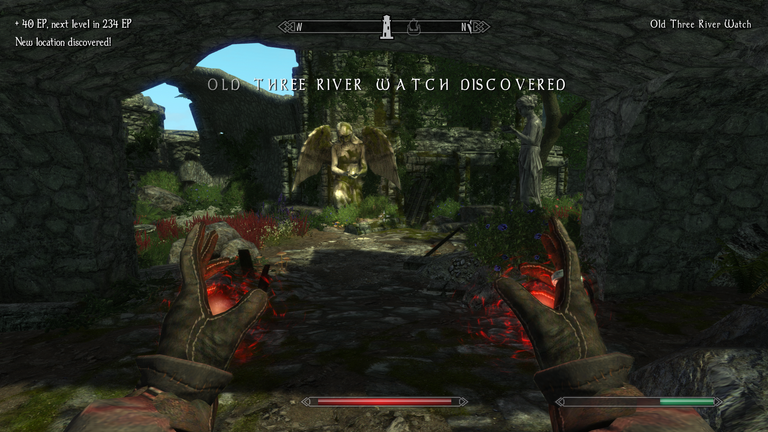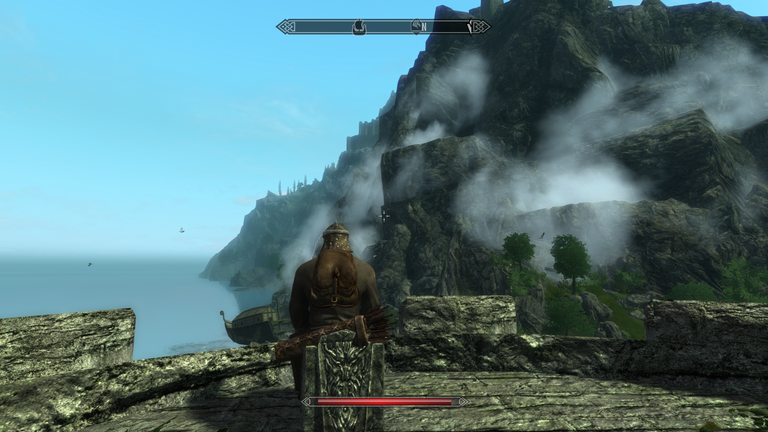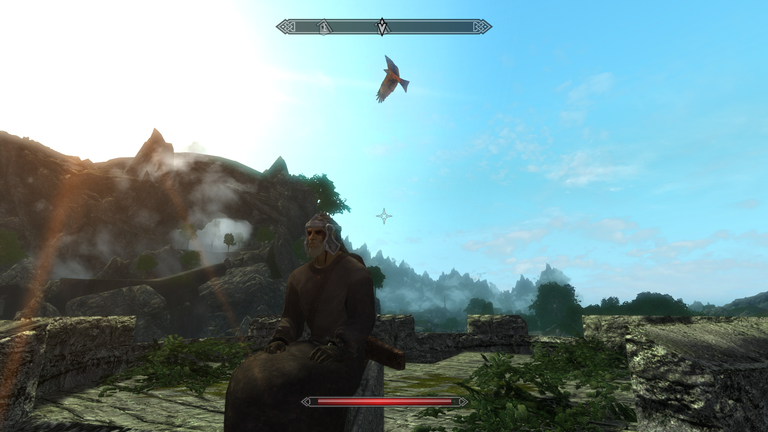 Entering the tower with life absorption ready to damage the beast while healing up, Octharg was quickly charged at by Vatyr, a Goatlike sort of beast that had gotten a quick hit onto our villain. Healing up was quickly done but some other hits collided and luckily, a high enough level plus health potions kept the damage down to a lower amount.
"Thankfully I took those mana and health potions to help keep up the healing while burning down this bastards health. Those hits still hurt me but the healing outweighs the damage done overall" he whispered to himself while absorbing the health of the Vatyr and bringing it to a painful death.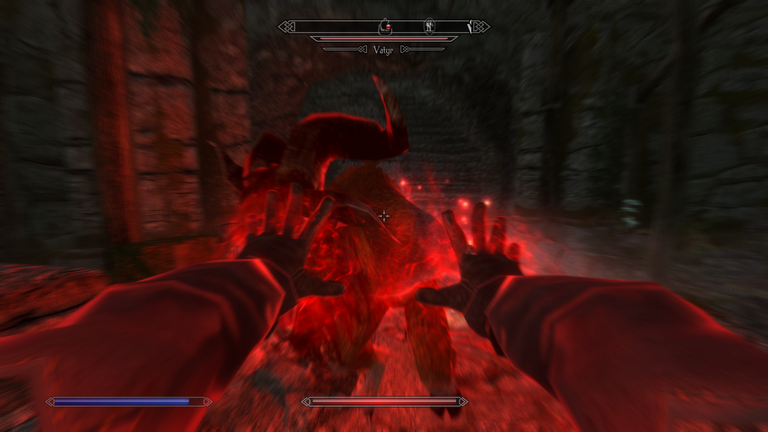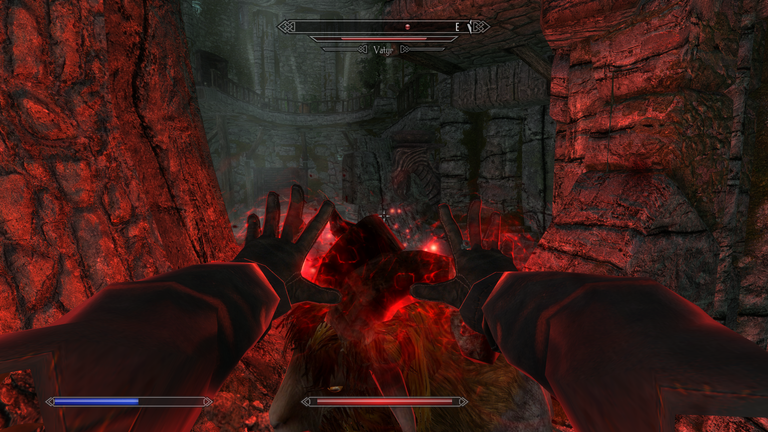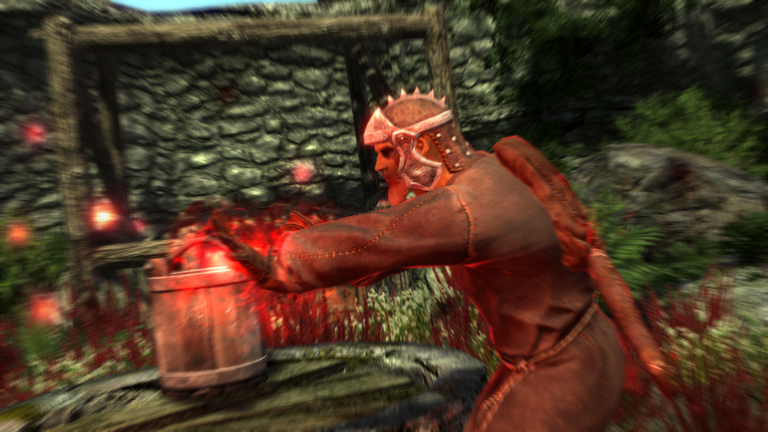 Nothing was left to fight in Old Three River Watch so the looting was done swiftly before heading back to the path. He had found the sign showing which way to Riverville and Ark, with the first stop being Riverville to meet Jespar like planned.
Octharg sure loved to soak in the scenery and remember what he is fighting for, the land he hopes to conquer someday or at least cause chaos in!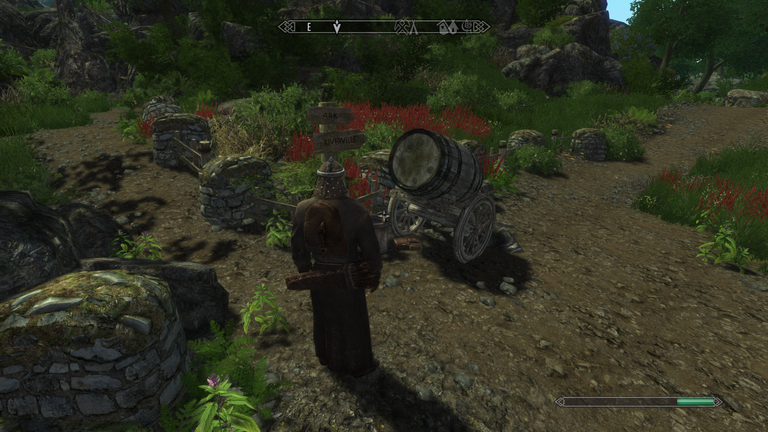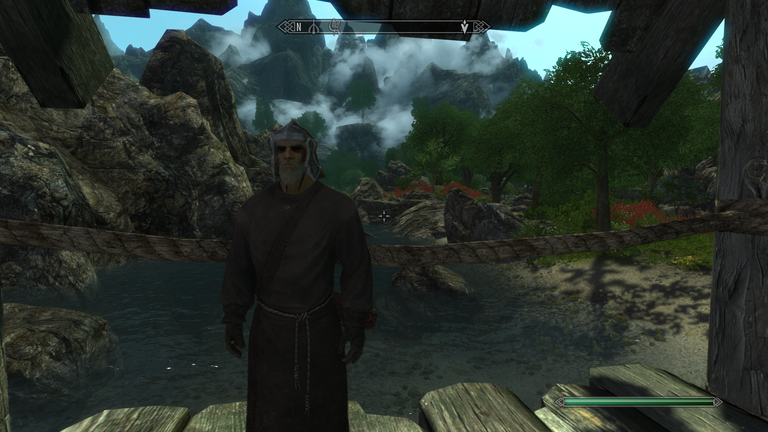 "Onward for self-glory and growth!" he said with a raised fist and before getting interrupted on his walk.
Some Highwaymen of a higher level were camped up nearby and one started to attack him. Of course this was an unwise decision, something a gravecurse infliction and life absorption would solve. Killing one while gravecurse was applied allowed for the wonderous explosion to show and a feeling of joy over the death and destruction he was causing.
He then moved to the one at the camp, the one shooting arrows his direction and getting a couple of hits. That mans life was drained in no time and there was no sympathy for this plague of bandits that have to attack people on sight. The scum was always going to be killed off and wiped from Enderal.
"Hopefully they burn in hell or whatever afterlife they go to, for interrupting me and enjoying my walk to Riverville. One of my goals now is to purge this world of this vermin, to secure myself in history as the greatest there was and for helping others before I stole their life!" Octharg shouted as he watched the last bit of life drain from the bandits eyes.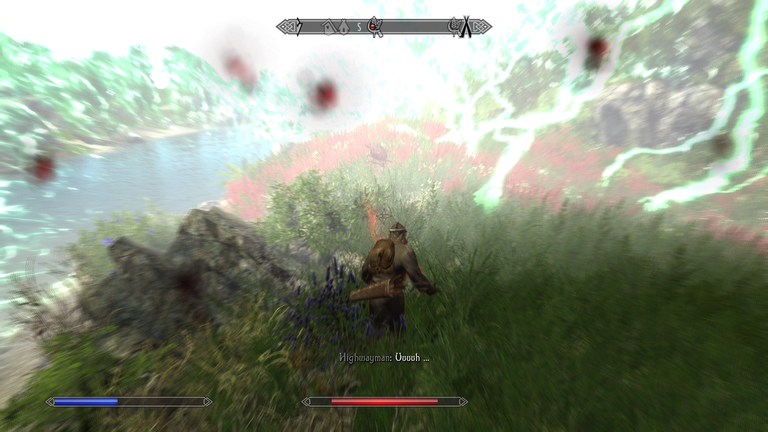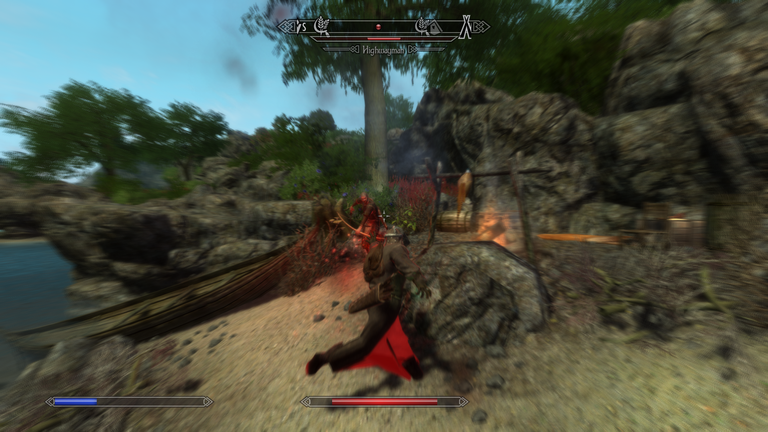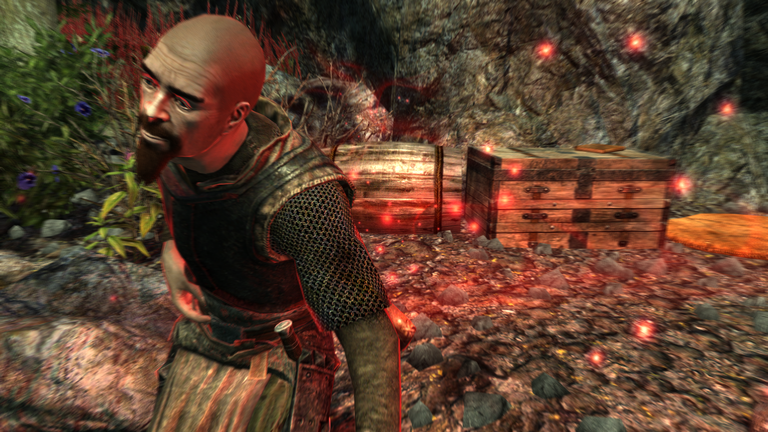 Finally, he was going to be able to rest. He reached Riverville and knew it was just a matter of talking to Jespar and one other, then Octharg would be resting here to recover after a semi-tough but long day.
But Jespar hadn't arrived yet so after talking to Alfrid, he went shopping at the blacksmith's and did a little crafting of his own to sell items for extra money. It was helpful to learn new ways in what you are trained in, which Octharg discovered quickly after purchasing some learning books, reading them and feeling his power grow quite a bita.
"I had no idea there was so many books in stock at merchants, to which I could easily speed up my growing power after being stripped off it. At least I had the money to buy a few at once after so many dungeons and looting runs."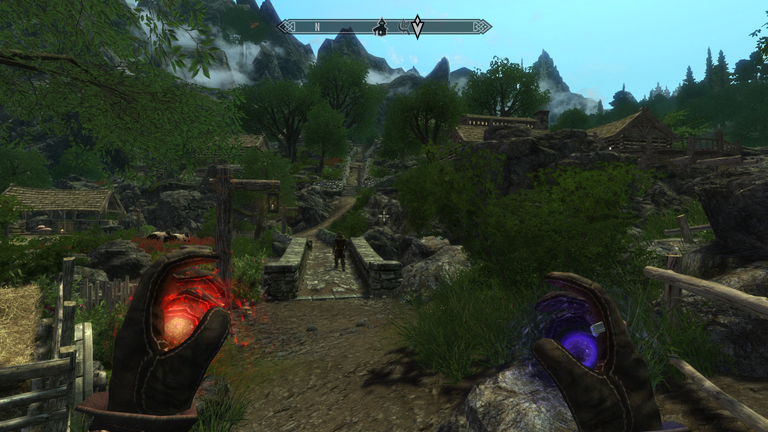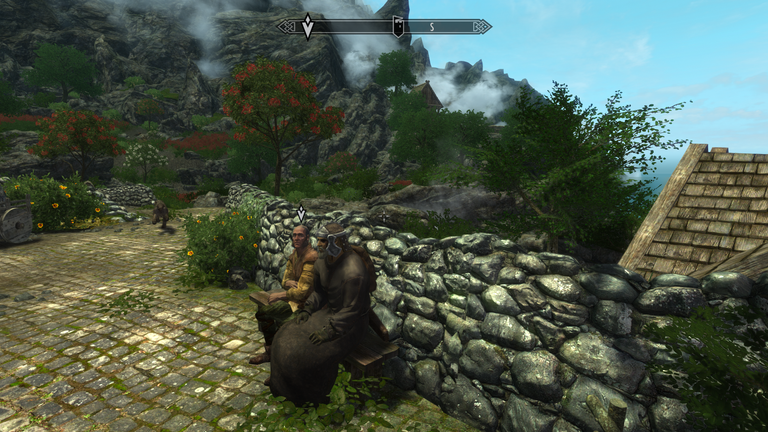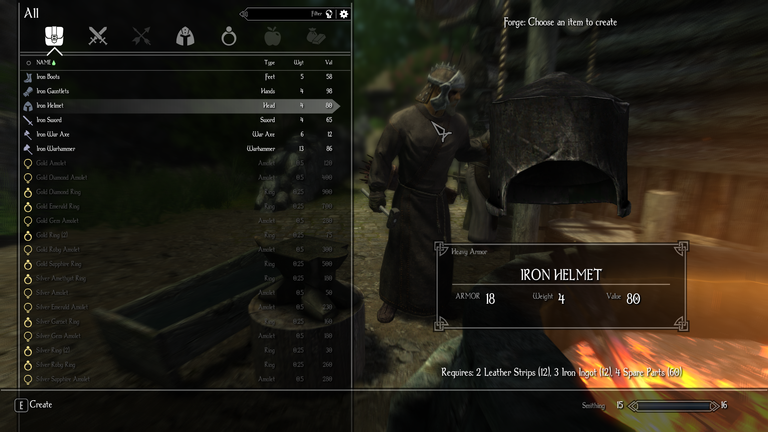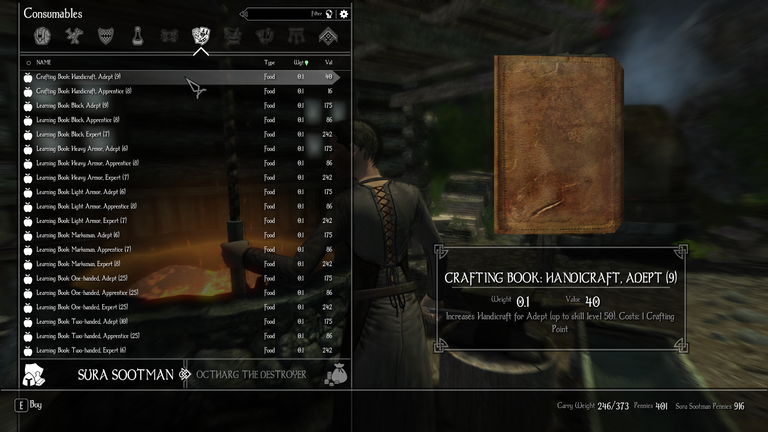 This was part 6 in a series accompanying Octharg The Destroyer on his journey to regain his lost power and become the destroyer he once was.
Stay tuned for part 7 and see what befalls our villain.
---
Join the BattleGames community to find great gaming content and like-minded gamers at the BattleGames Discord