These pirates don't deserve this location
---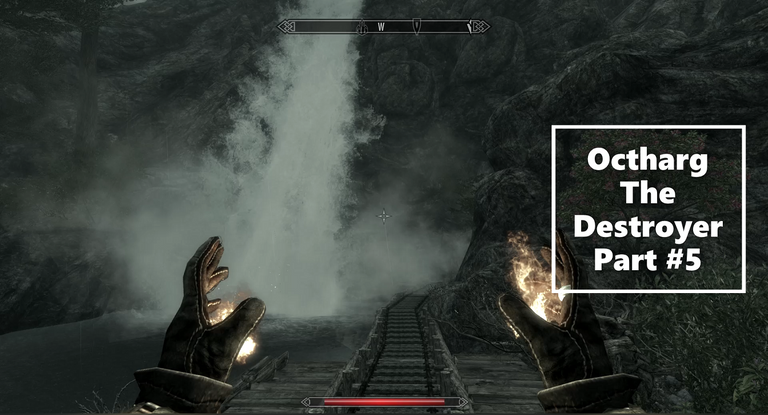 After having a sit down to relax at this Sun Coast mining camp, once those enemies had been killed off, we find Octharg The Destroyer heading into this pirate cove sort of area by the coast, just down from the camp he was at and a reason why he had decided to head here in the first place, just imagine what possible loot is stored because they are pirates!
It was really a nice sight to behold upon entering the pirate hideout, the cove with a ship to be seen and little boats, the scenery from trees and water to everything else, anyone could enjoy setting up a place here.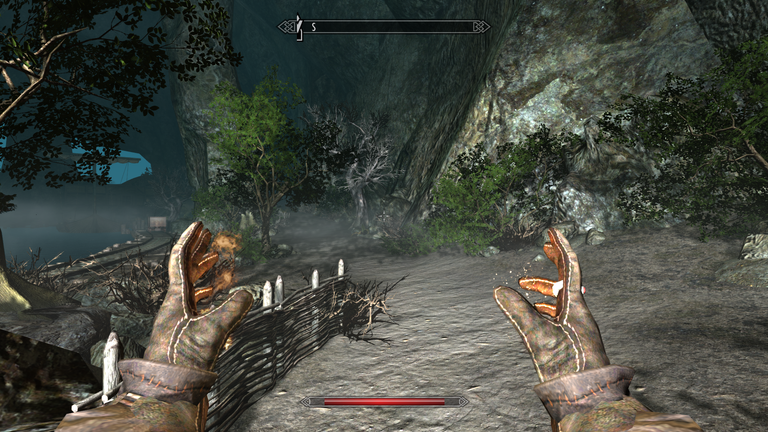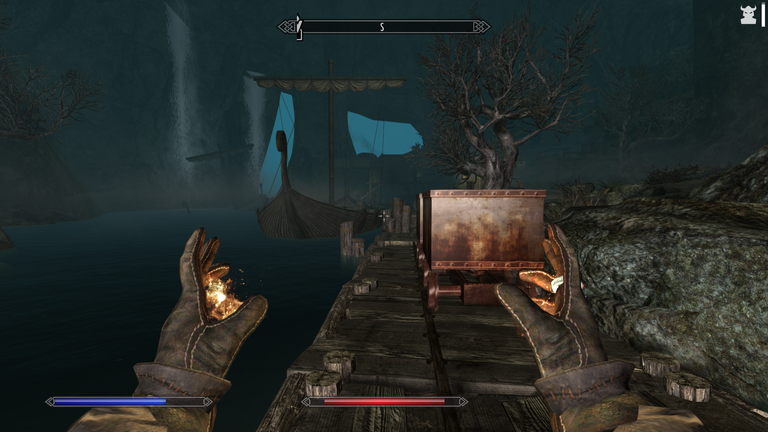 Upon reaching the big boat and the shack made for the base, some Highwayman pirates noticed Octharg was not one of them and was in fact, a magic user which they hate with a passion and immediately they started to charge toward him with weapons drawn.
"Die you outsider scum!" yelled one of the pirates.
"Maybe you are the one to die today, you scummy pirate! Now feel my wrath burning your flesh and give me your hoarded loot!" Shouted Octharg with an evil look knowing he will be seeing them in burning pain.
These pirates were easy to kill, one even went for a swim to try get away with his live, of course he was shot dead in the water and looted in the water too. While Octharg was swimming, he decided to move off to the side and get a nice view of the hideout before heading back to deal with any other pirates waiting around.
"If I could claim this as my home then I would be living in a nice, secluded area with boats to take me sailing around the seas" he said while looking at the hideout shack and boats.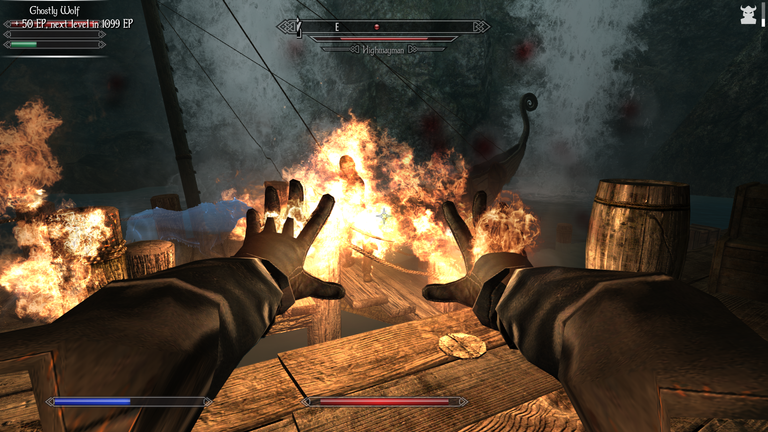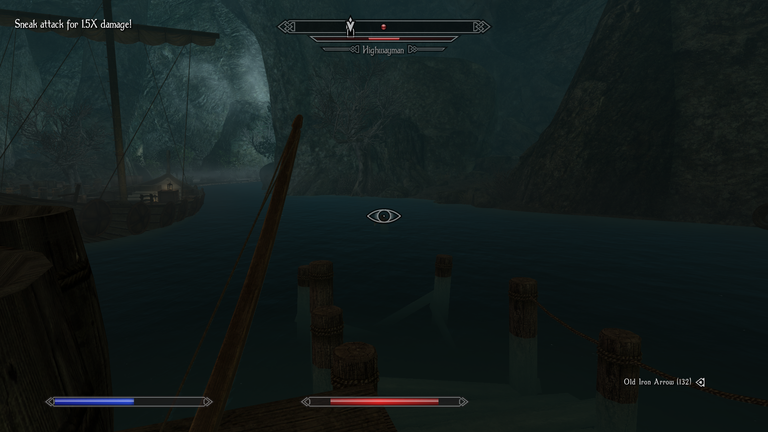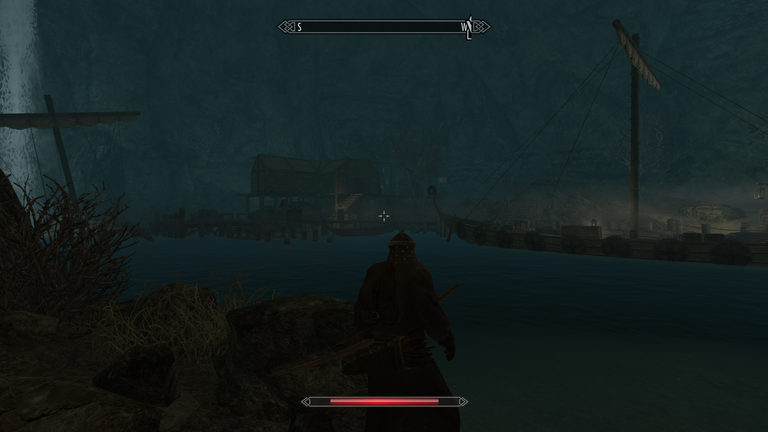 "You are going to pay for what you did to my men, one was my brother and the rest are my friends and good work pals!" a distant shouting voice said.
This sounded like the pirate leader since a reference made to his men was said, and made him worry about the leader's strength, prompting the one handed enchanted mace and life absorption to be the choice for this next battle.
He was lucky to have chosen the life absorption as the pirate leader was Galgart, a known and ruthless fighter that had slain many foe searching riches in the pirate hideout. The battle ended up lasting a short while, with Galgart getting a few good swings onto Octharg and then was returned a few as well, doing minimal damage. He started to drain Galgart's lifeforce before summoning the wolf to help do more damage, bringing him down extra before bringing out the fire to sort out a quicker death for the pirate leader.
"You have proven yourself a tough enemy and I respect that. But I hope you like this burning sensation as it is a top choice for me, until I have some even stronger spells" Octharg claimed before laughing while keeping the flames coming out of his hands.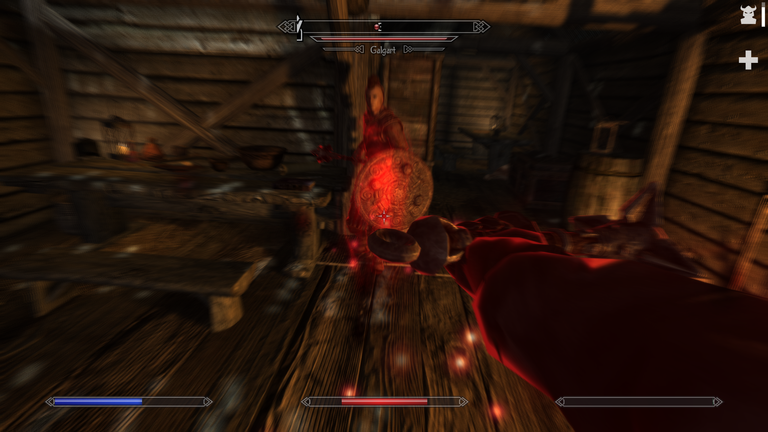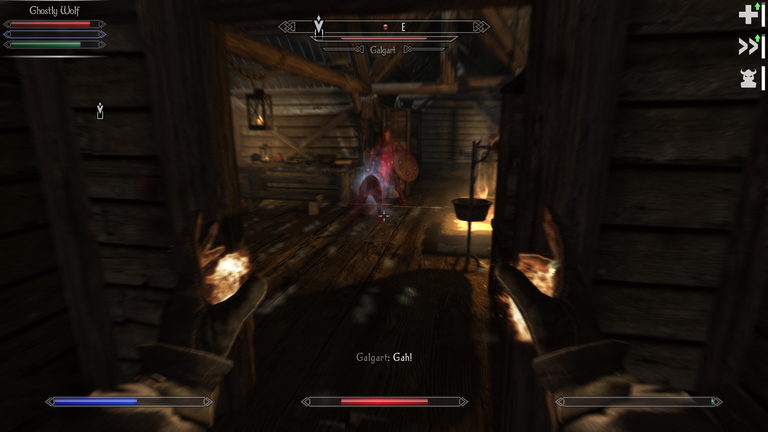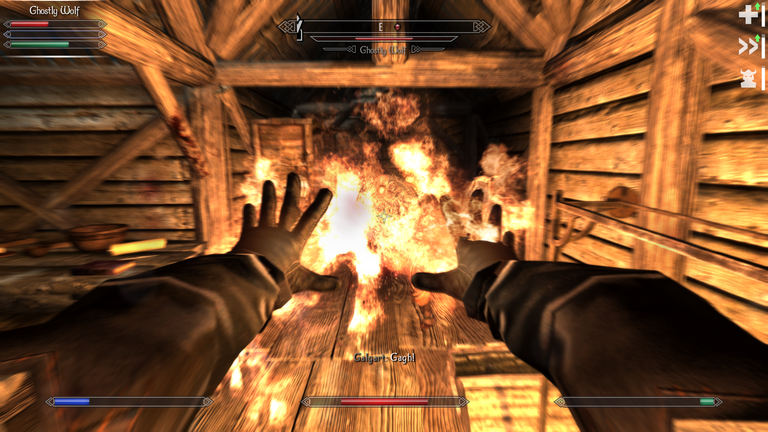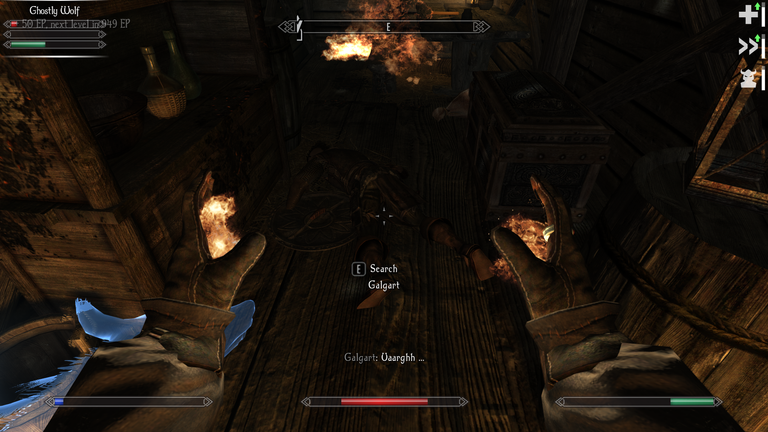 Galgart was not as hard as expected but the next few pirates got off some good shots. One managed to finish off Octharg's life after he got hit with numerous arrows, from skilled marksman pirates and prompted a revive to deal with them in a new way. The second time it was Gravecurse which did the work, causing explosions and turning pirates to ashes like they deserved, something he was proud of.
"So you got lucky that first time, well done on the kill but now, you shall pay for that. All of you shall disintegrate and feed my sadistic need for destruction."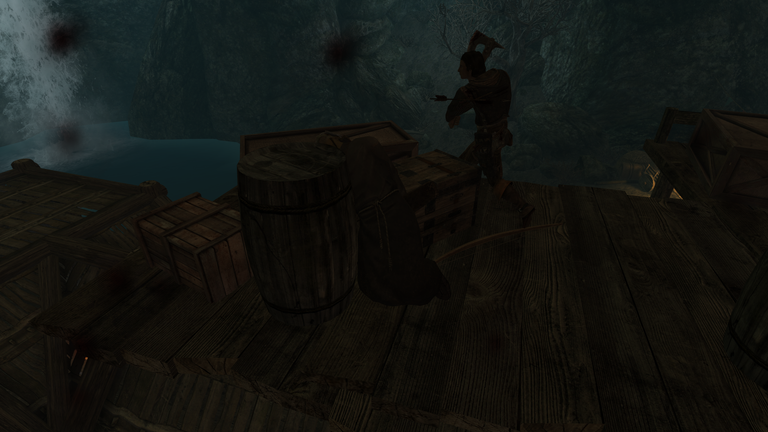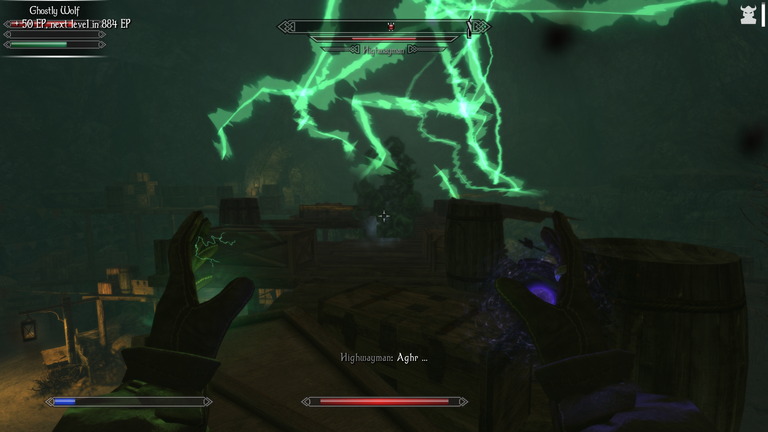 Finally this area was completed, it was cleared of all enemies and looted, giving a lot of money ready for shopping in Ark, items to sell for additional money and some enchanted items to use and boost Octharg's capabilities on the rest of his adventure and growth. A glorious day was had with a victorious, raise of the bow into the air.
On the outside of the pirate hideout again, he decided to stop by the corner of the mining cart track. A sort of mystical view was upon the sun setting sky, it had a view like he hadn't seen before and it was a good time to relax and take some time out of moving forward, just to soak in the fresh air and mysticism this sight was providing him.
"Maybe whichever gods of higher power is watching over me has brought this to me. I shall walk back to the camp and take my proper rest for the night once again, it has been a hard day that is for sure" Octharg softly said before smiling in relief.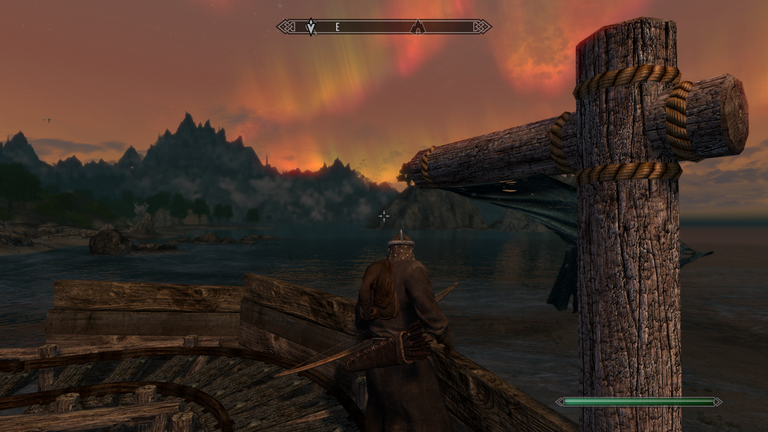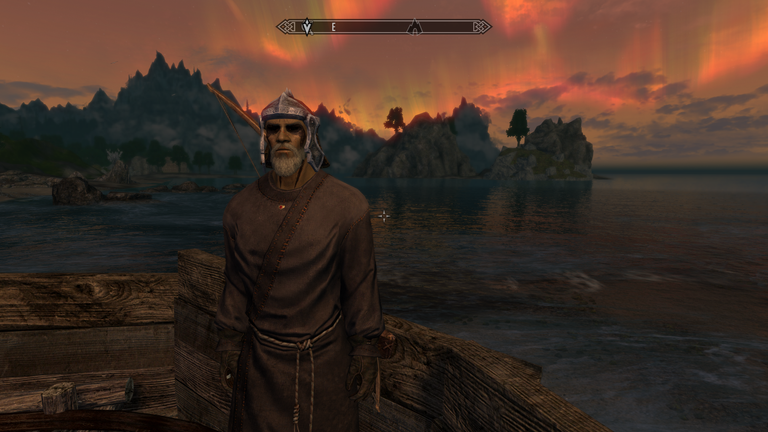 This was part 5 in a series accompanying Octharg The Destroyer on his journey to regain his lost power and become the destroyer he once was.
Stay tuned for part 6 and see what befalls our villain.
---
Join the BattleGames community to find great gaming content and like-minded gamers at the BattleGames Discord