---
Aaahh!!! Real Monsters Part #6 - Final stages & final boss
---
This is game #1 in my series for completing SNES games using an emulator and ROMs.
In part 6 for the game Aaahh!!! Real Monsters we find out there was actually additional stages after the Shopping Mall, unlike what I thought after looking online at the levels, another final boss as well.
The stages involve collecting the tokens of the trio to finish off graduating scare school. The first stage is annoying and tough, with spiky things causing deaths and frustration as I am trying to finally finish the game. Who doesn't like dying to spiky things am I right? Well I don't, and I did, so the spiky things were pleased with my deaths to them and falling off platforms.
Follow up with a new and interesting looking stage, one I quite enjoyed but with the challenges of working out what to do and a variety of new things to enjoy, it at least made the end game extra interesting and fun for me, as was the boss at the end that was giving me issues and taking my health low, but ultimately getting shipped back here to Australia after a successful win and completing the game, Aaahh!!! Real Monsters.
This was game #1 being completed for the Super Nintendo and there are many more games yet to be played and completed, so be sure to keep following along and seeing what else will come up!
Streamlabs OBS used for recording and setting the scene with SNES font, my avatar and the game picture for what I am playing.
Emulator used: RetroArch
ROMS: They are the games
Saving: Using emulator saving between levels or occasionally in tough parts so I don't always die and repeat so then the game can get completed.
---
Join the BattleGames community to find great gaming content and like-minded gamers at the BattleGames Discord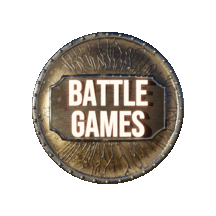 ---
▶️ 3Speak