---
B.O.B Part #6 - Donut caterpillars and other enemies in the Unltra area
---
Note: I will be trying to schedule posts and see if it works for the usual times I upload, otherwise it will be nearer to dinner time in my time. This is due to having work experience starting in the early part of the day and needing to change my times for posts.
This is game #2 in my series for completing SNES games using an emulator and ROMs.
In part 6 for the game B.O.B there are flying donut caterpillar things, weird rock creatures, plus a wide variety of other enemies coming out in the new Unltra area.
Could you expect anything less from this game and my abilities, but to just have problems in working out where I am going again? Well I do work out where to go, but I just keep dying and that's including the times I am trying hard, really working on beating the levels with less issues but then get punished by B.O.B's levels once more, because that's half the fun of retro platformers!
You will get to see some new and interesting levels that include the organic bubble looking designs for playforms that have flying donut caterpillars. No not made out of actual donuts, but shapped like one for each part of it.
Include in the other levels which you will see these rock creatures flinging annoying crap to try hurt me, they were a pain as well as the ladders having some rectangular thing climbing up and down it when you climb on.
But alas, this area is the last and there will be one more video before we move onto game #3. This will show off the end and my satisfaction is had whenever a game is completed, to add to the collection of Super Nintendo games I am completing on the emulator.
Streamlabs OBS used for recording and setting the scene with SNES font, my avatar and the game picture for what I am playing.
Emulator used: RetroArch
ROMS: They are the games
Saving: Using emulator saving between levels or occasionally in tough parts so I don't always die and repeat so then the game can get completed.
---
Join the BattleGames community to find great gaming content and like-minded gamers at the BattleGames Discord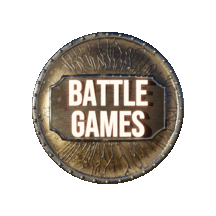 ---
▶️ 3Speak