---
B.O.B Part #4 and the second lot of the Anciena Area levels
---
Note: My videos have been moved to the new 3speak domain which can be found at thegoliath 3speak channel after issues with one of their developers and them having to switch to a new domain. My previous video doesn't appear now but all my others are on my channel.
This is game #2 in my series for completing SNES games using an emulator and ROMs.
In part 4 for the game B.O.B I find myself having some trouble while trying to complete levels. Not even a small amount of trouble but numerous deaths and not knowing what the hell I am doing here.
This means I am trying to work out the best way to pass the hard parts of these levels, so I work out you can use the springboard thing while in midair and get up even higher! That's right, I worked that out all because I couldn't work out how to get somewhere high, and this is another blind playthrough so I hadn't known that bit of knowledge yet.
First time you will see me end on an incomplete level, normally I am passing the levels eventually but I got fed up with this one that I had to stop and keep trying next time.
So this game keeps living up to its difficulty and challenge level, so to does my failed reaction times and messing up at times.
But this is at around the halfway point for completing the game, so I was getting excited to be progressing through the game towards another completed game, until my frustration of always failing catches up and I get annoyed and tired from playing too much.
These levels are including more lava ones, great for another look at and admiring the cool design of the level and the enemies, but also the challenge it has brought me. Anciena is an area that likes to deliver!
Streamlabs OBS used for recording and setting the scene with SNES font, my avatar and the game picture for what I am playing.
Emulator used: RetroArch
ROMS: They are the games
Saving: Using emulator saving between levels or occasionally in tough parts so I don't always die and repeat so then the game can get completed.
---
Join the BattleGames community to find great gaming content and like-minded gamers at the BattleGames Discord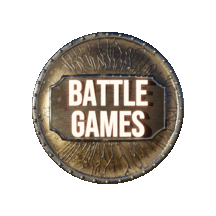 ---
▶️ 3Speak