---
SNES games will get completed
---
This is a new series I am going to be doing for a while, where I will go through and complete a variety of Super Nintendo games using an emulator and ROMS as I don't have the physical, real thing due to money constraints.
This will be involving going through and completing a game one at a time, from A - Z doing one letter per game before repeating the cycle and recording a big chunk of the games, showing off a big bulk of the gameplay including my fails and rage, some swearing is included in some/most videos but I will be looking to upload 3 times a week due to how much there is to cover in each game and so many games I will be playing.
Aaahh!!! Real Monsters - Game 1
---
In the game you will be going through the various levels while playing as the trio of young monsters called Krumm, Ickis and Oblina. You will be able to switch between all three characters to use the different moves they perform with the help of the other two. Krumm uses his eye to see further around the player, seeing what is to come and helping you decide what to do next. Oblina lets you jump to higher spots by having them all stack up and Ickis, he acts like a slingshot and throws you further along to cross big gaps and such.
Streamlabs OBS used for recording and setting the scene with SNES font, my avatar and the game picture for what I am playing.
Emulator used: RetroArch
ROMS: They are the games
Saving: Using emulator saving between levels or occasionally in tough parts so I don't always die and repeat so then the game can get completed.
---
Join the BattleGames community to find great gaming content and like-minded gamers at the BattleGames Discord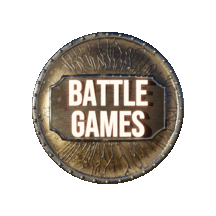 ---
▶️ 3Speak