Since the hive gaming community was created, I have been trying to get onboard. One or two activities have really kept me occupied. As a gamer, I have really missed reviewing some of my popular games.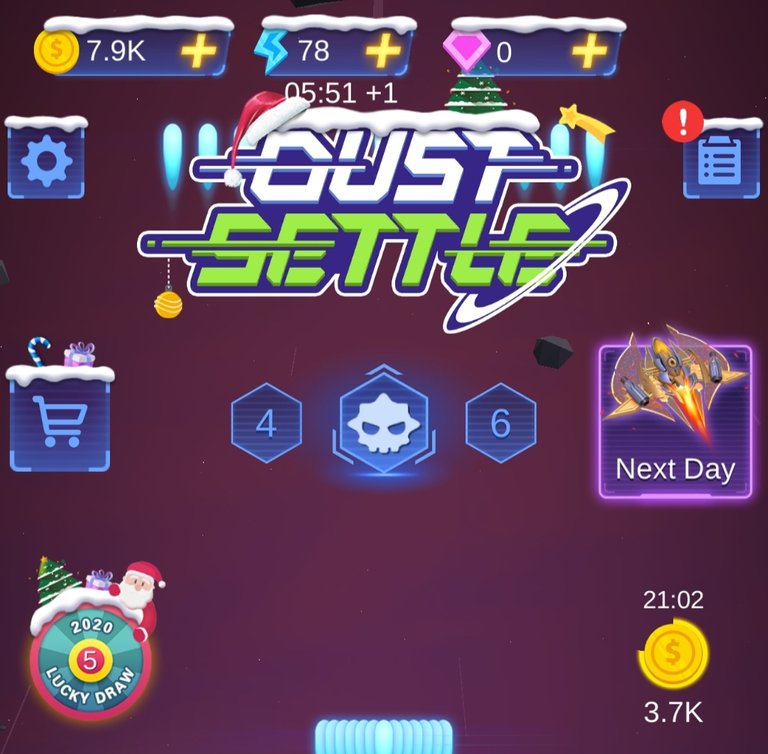 I have been playing some games recently, they include; Dust settle, block puzzle, bobble stock, stoner, Target shooter, Incline runner etc. They are just getting me entertained, and interesting. Some of them are so easy and it comes with good story line. Since this covid 19 has helped to place us on curfew which sees us not leaving the home, am really happy with such rule as I can now rebuilt myself and get back to writing and publication. This really sound interesting. Just stay tune as I drop more content.
Dust settle
If you love space shooting game, then you are definitely going to fall in love with this game. The awesome graphic, features and simplicity makes me fall in love with this game.
Dust settle is an interesting space shooting game that sees you fighting foes in an attempt to get the galaxy space defended. It is an endless fighting game and you are required to fight from one level to the other. Bear in mind that you will come across different dust obstacles while embarking on this game. Since the mantle has been bestowed on you, it is now required for you to get the galaxy back to decorum.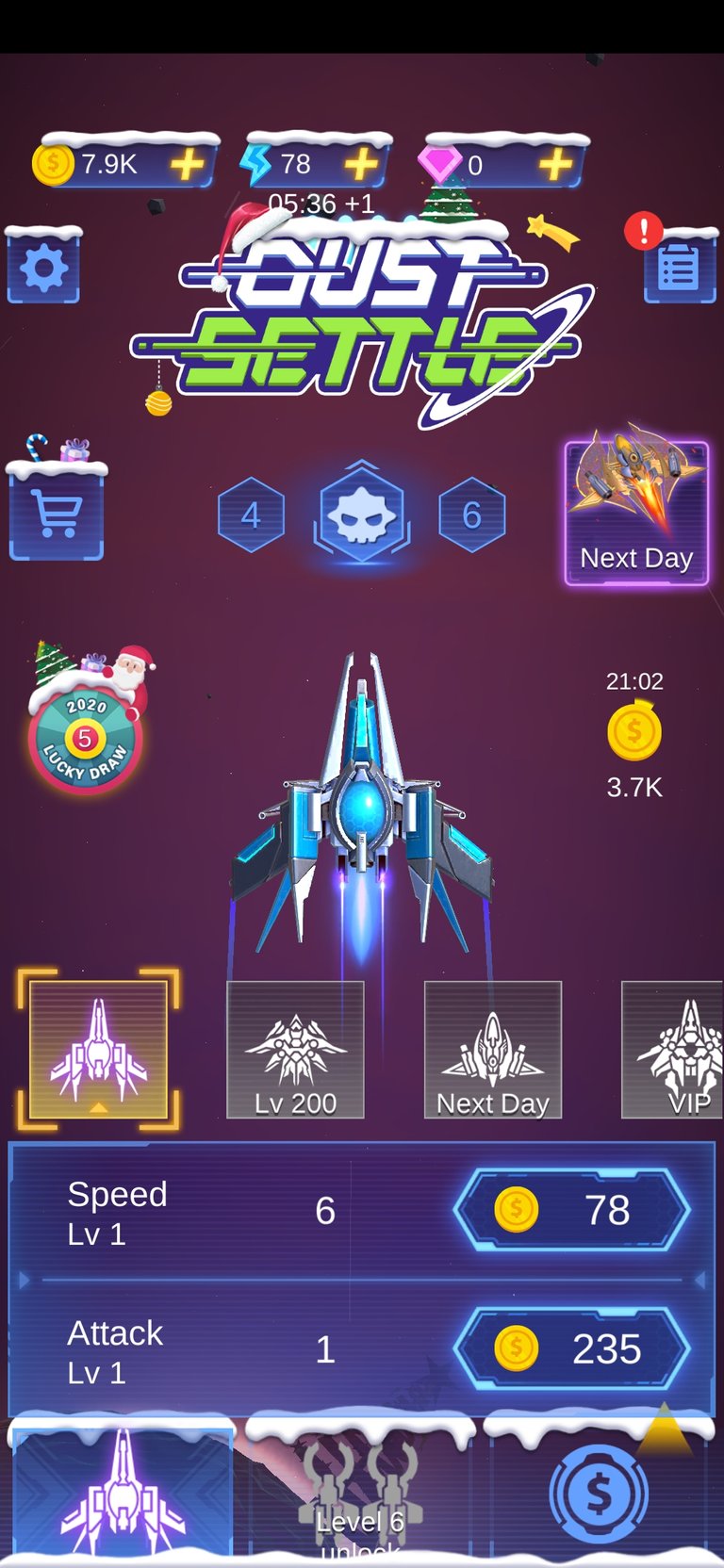 Gameplay
This is a video showing how I played the game. I first of all talked about the game features before I digress into playing the game fully.
How I played the game
I load the game, starts it and it took me to the galaxy. After taking closer look at the features it entails, I decided to enter the game properly. I started the game, my shooter was shooting slowly because of the bullet it has. I had to kill some dust, then gain boost and my bullet started hitting them fast. This is how I played it for 8mins plus before I ended it. It was full of fun. Below is a video showing how I played it.
Game features
This game has lots of amazing features which you definitely going to fall in love with. They include;
i. The Lucky draw: This daily draws cointains lots of reward, all you have to do is spin it and wait while it falls in your favour.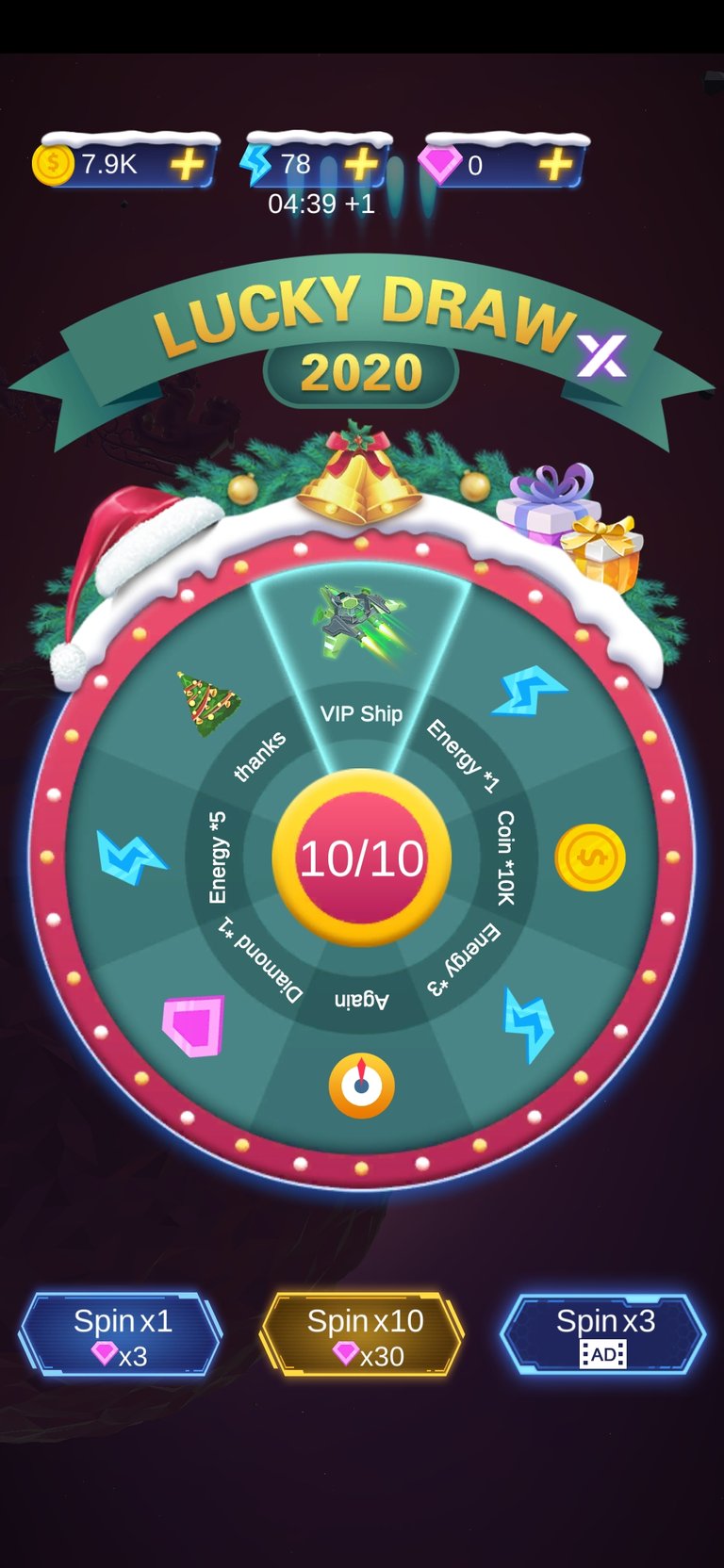 ii. Task notification: This shows the daily task target which you can collect to add value to your game.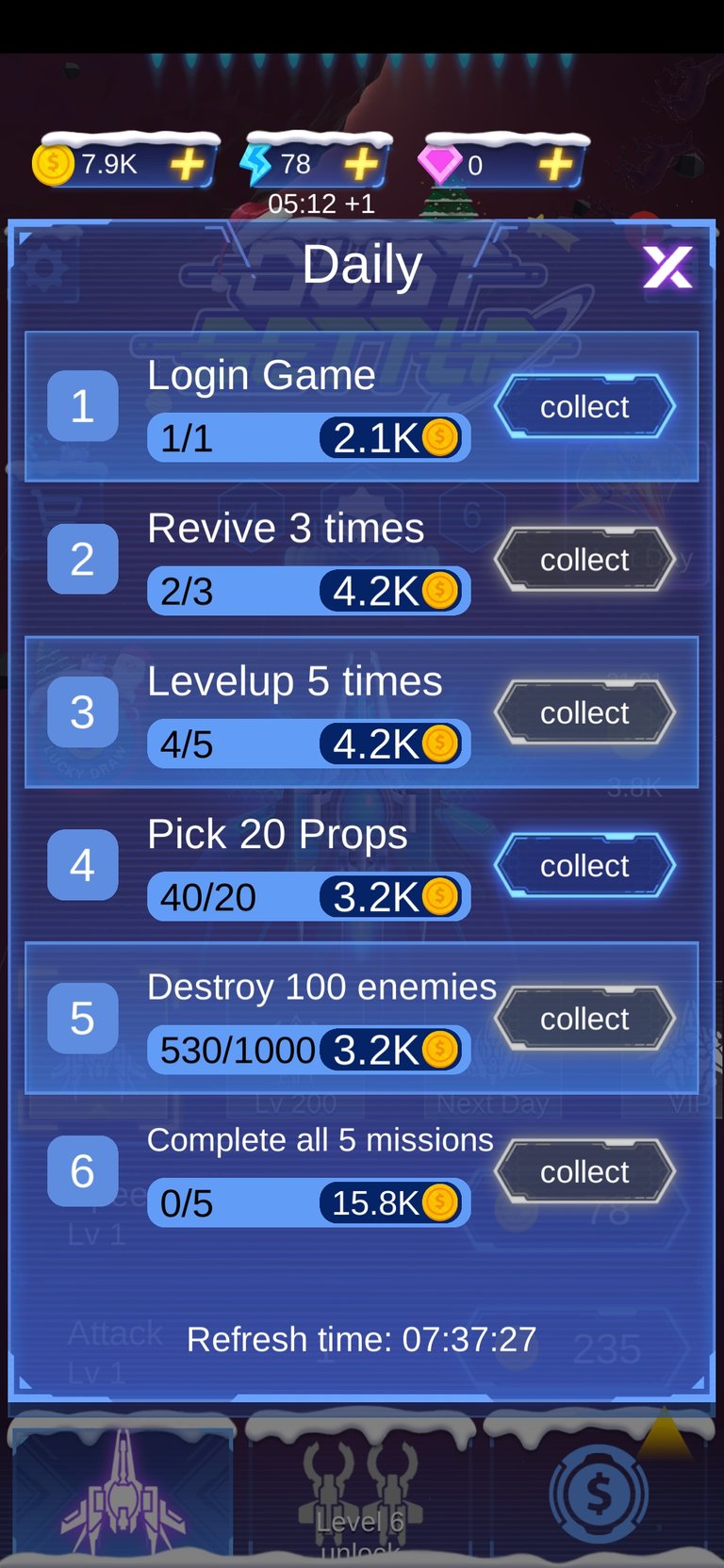 iii. Settings: This can be used to reduce the music sound, vibration and set language to your desired choice.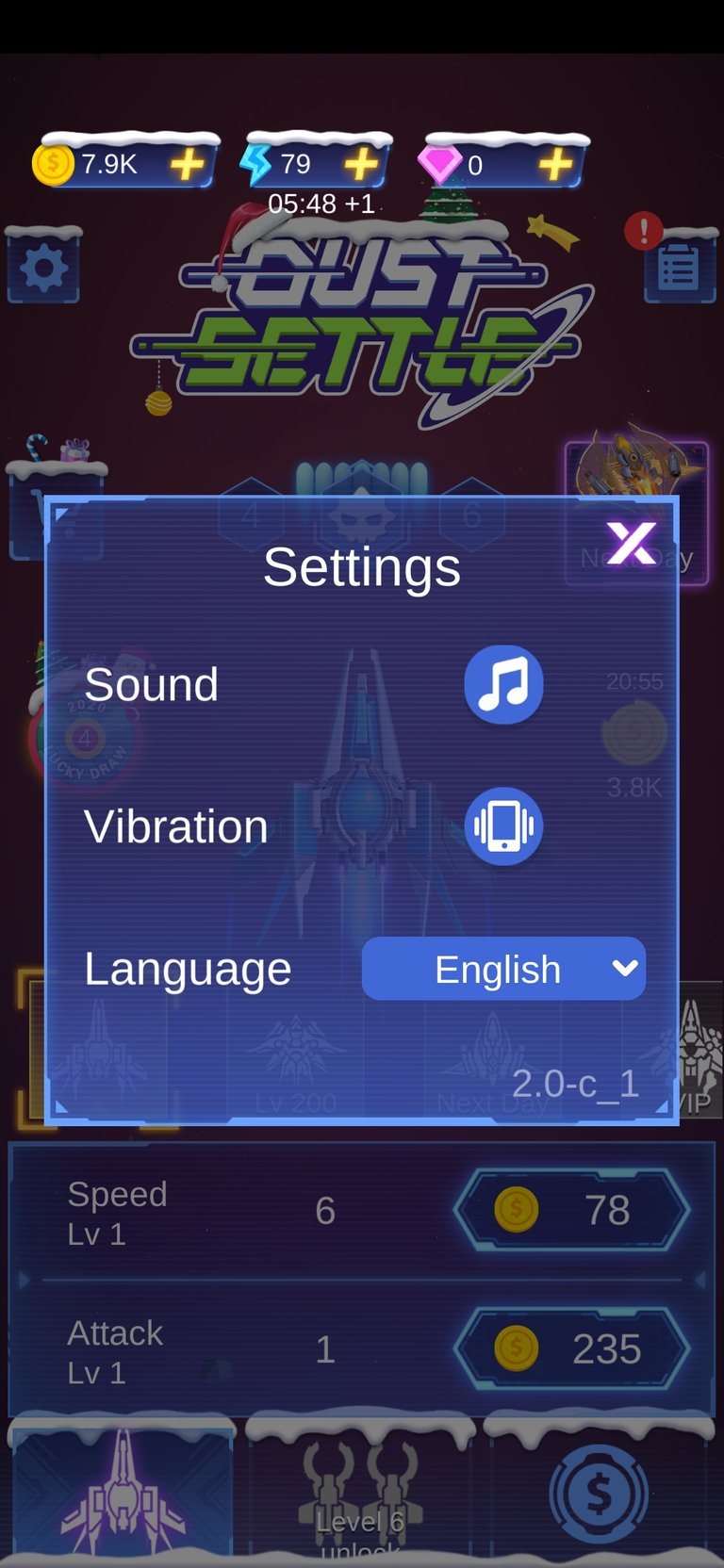 iv. Shop: Looking for ways to shop for rechargeables, then use this menu. You can decide to watch ads for more rechargeable.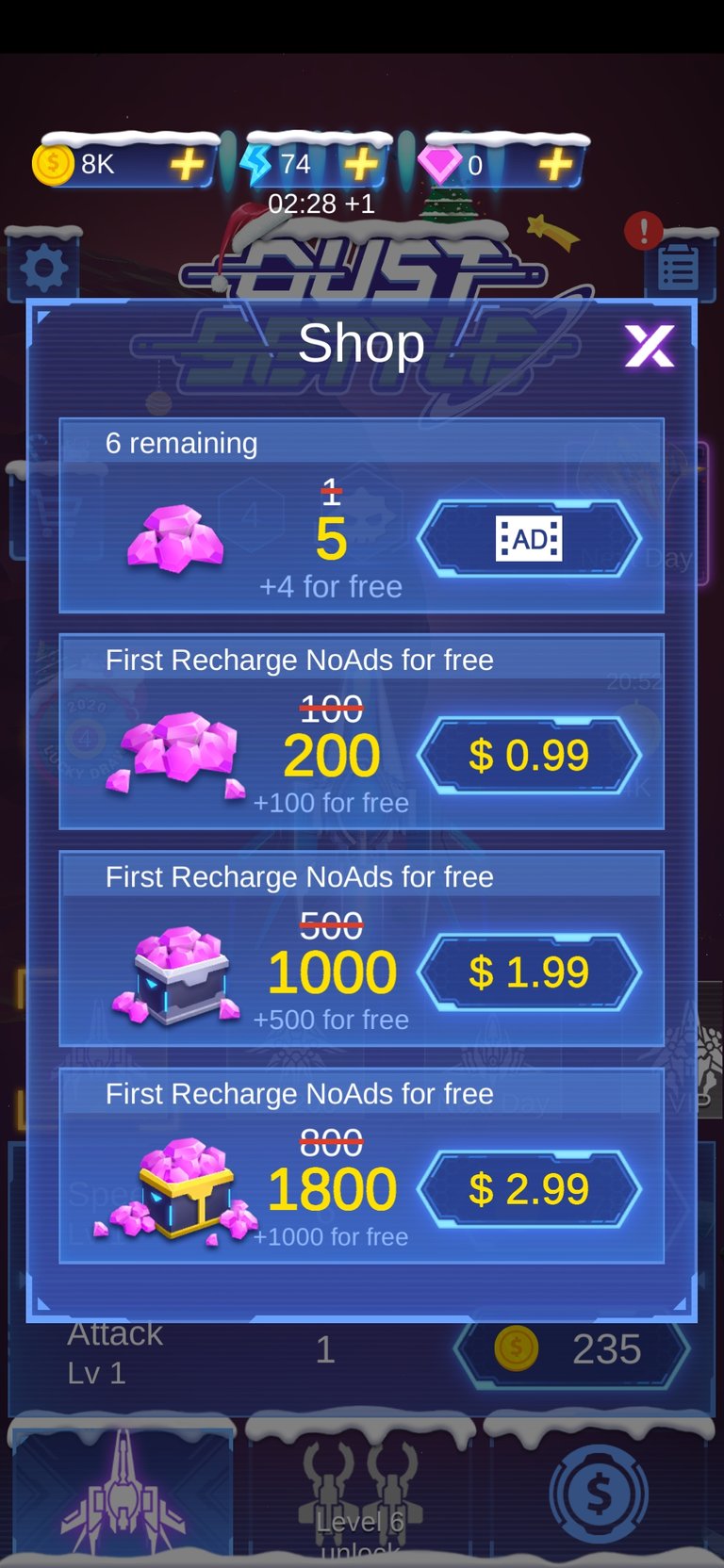 How to play
Playing dust settle is very easy. Have it on the back of your mind that your mission is to bring decorum to the outter world.
The control in this game is simple, just swipe your finger to move your spaceship to either the left, right, up and down. Just move it to the side the dust are not at, then shoot your enemies from there. Along the line, make sure you collect items and other boost to upgrade your fighters and spaceship.
     Come on board,  
     prepare your  
     spaceship and head     
      for war.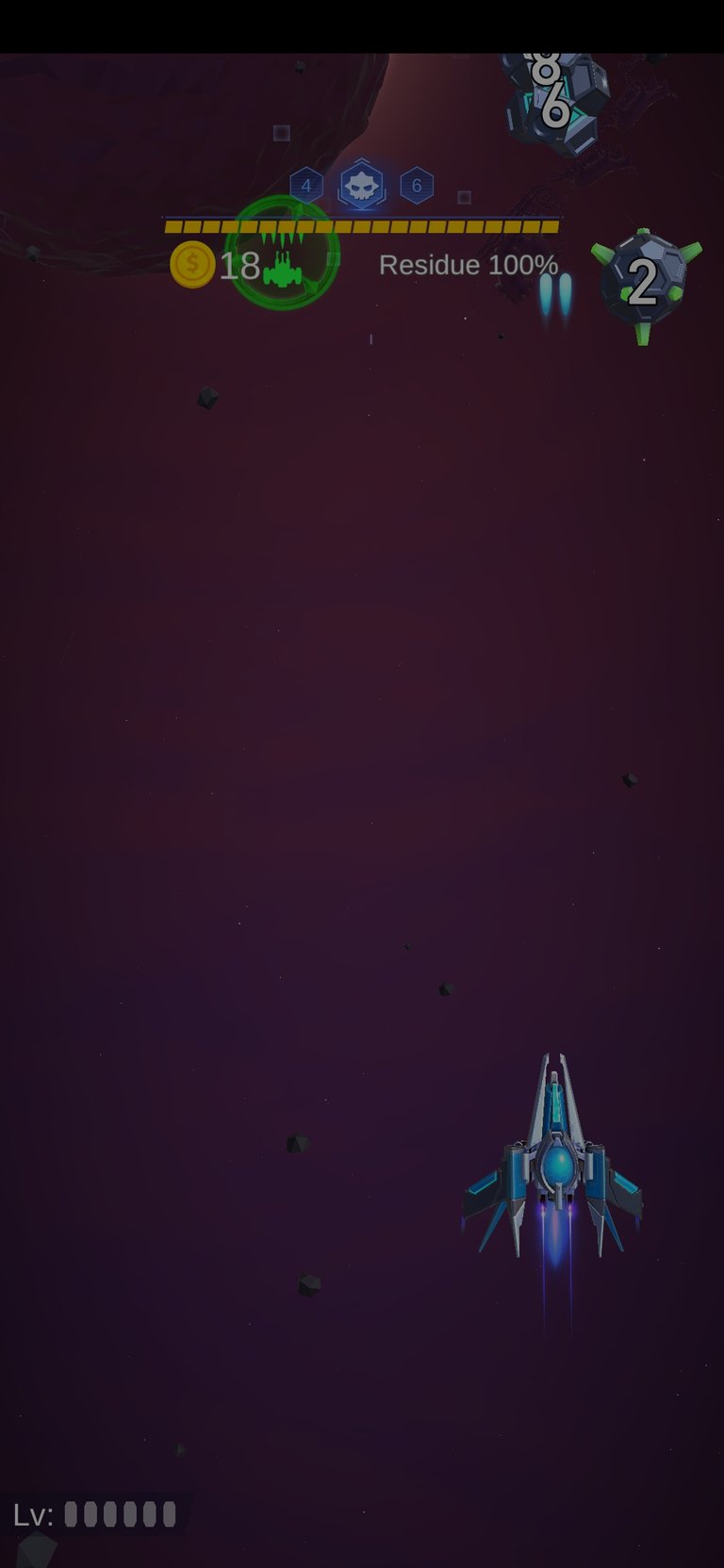 Additional game details
Game size –------------------ 155MB
Released date---------------- 19th may 2019
Last update------------------ 25th February, 2020
Current version ------------ 1.43
Number of downloads ---1,000,000+
Supported device --------- Mobile
Developer –----------------- Zhenrongbin
Category -------------------- Space shooter Adventure game
All screenshot were taken from the game while playing it.
Stick to my blog as I roll out more gaming content, remain bless.