A game I'd love to love.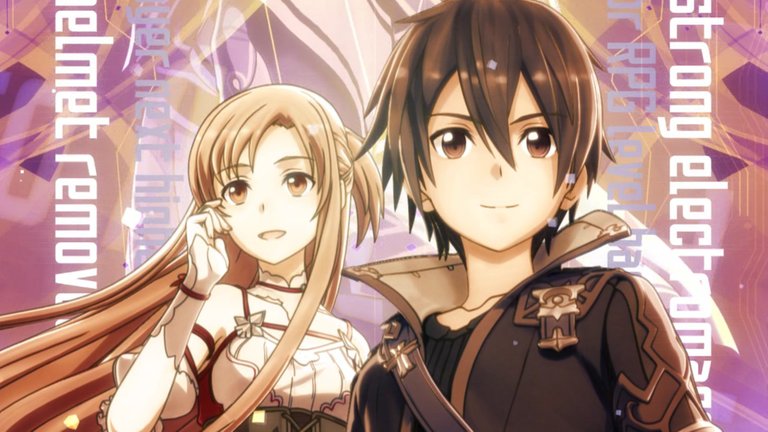 Sword Art Online: Hollow Realization is an Anime JRPG. It looks awesome for anime fans and I would really love to love this game. If only the keybinds weren't so crappy and there wasn't so much to learn.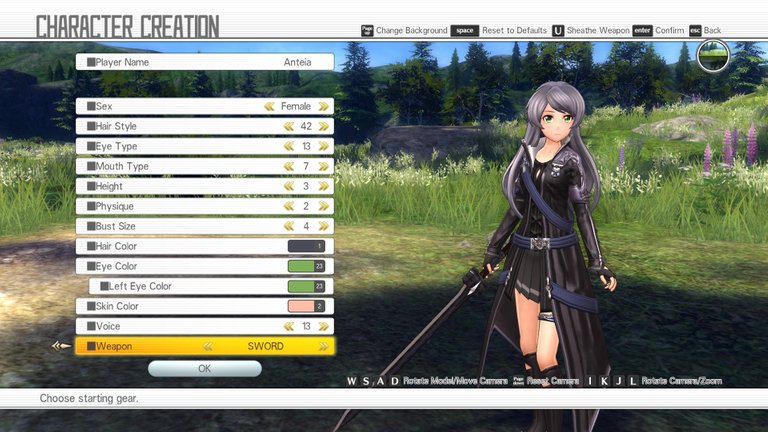 Character creation in this game gives you plenty of options to make your character your own. It's not completely freestyle, but there are many different presets and colors to pick from. You can even pick from a lot of different voices.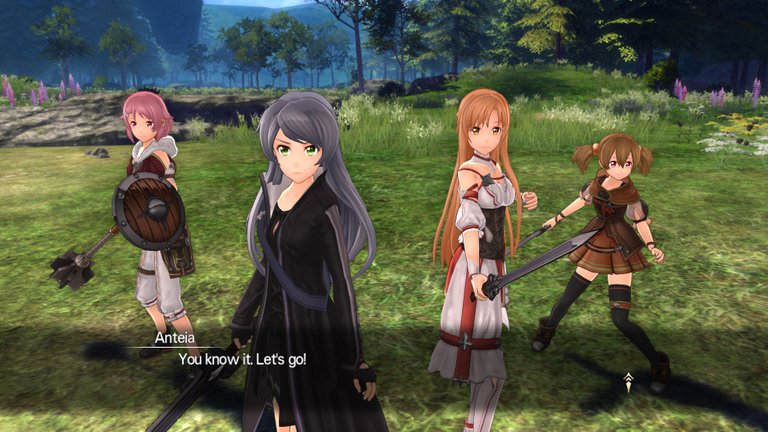 How confused I was at first when, after creating a female character with a female voice, I started speaking with a male voice during cutscenes!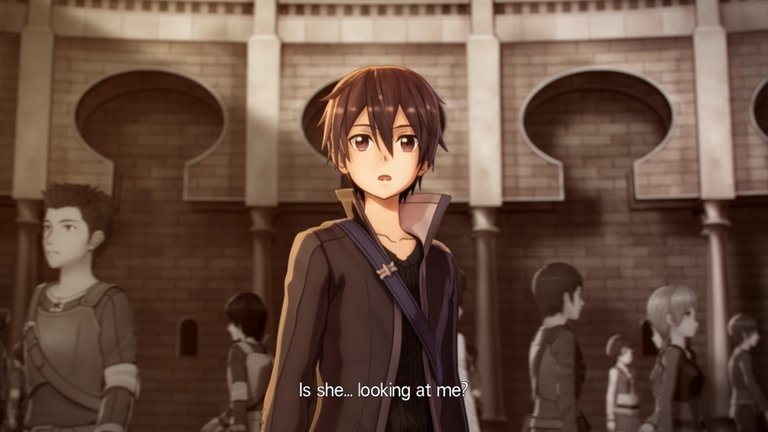 Right, so gotta get that one straight in my mind: I'm playing a boy who's playing a VRMMORPG in which he (I) created a female character and during the cutscenes, he's speaking with his friends who have also created characters in this VR world.
Don't think about it too much, it is what it is!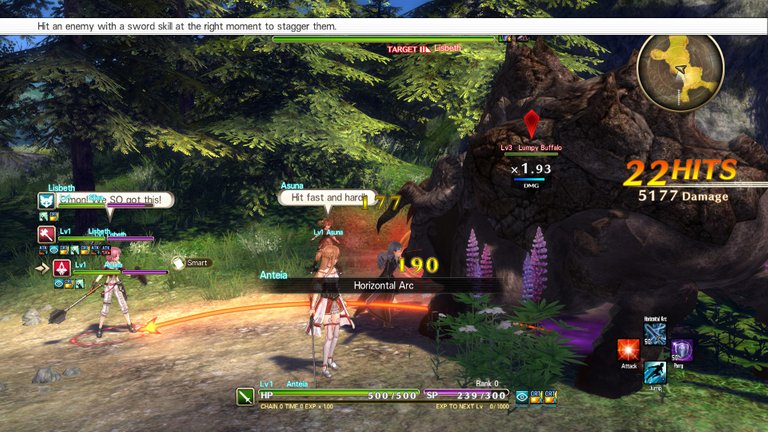 After character creation and some cutscenes where you meet some of the friends your character knows from previous Sword Art Online games, you will be pitted against an enemy to learn some basic combat skills.
Now I'm playing this game with mouse and keyboard and it did not make me happy. We have the WASD keys as usual for walking, but then there's IJKL for camera movement. You can also use your mouse for that, if not for the fact that you need your right hand on that keyboard to attack. U and H have been my main attack buttons so far and I've also started learning about X, N and O. Basically, you need both hands all over that keyboard to play this game.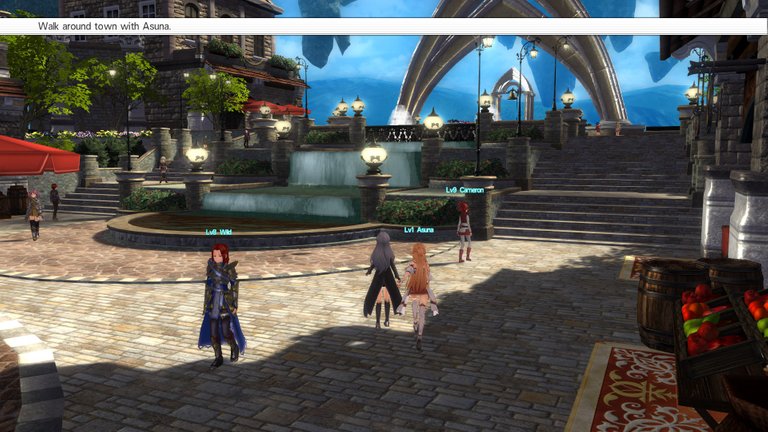 After your first kill, you'll get to explore the hub city. Here you'll find various shops and places to hang out. You'll also see many other characters from other 'people who play this VRMMORPG game'. So you know, kinda like the characters you see running around in WoW cities like Stormwind or Orgrimmar, only these ones have an AI driving them, instead of an actual person.
Again, don't think about it too much, your brain will hurt!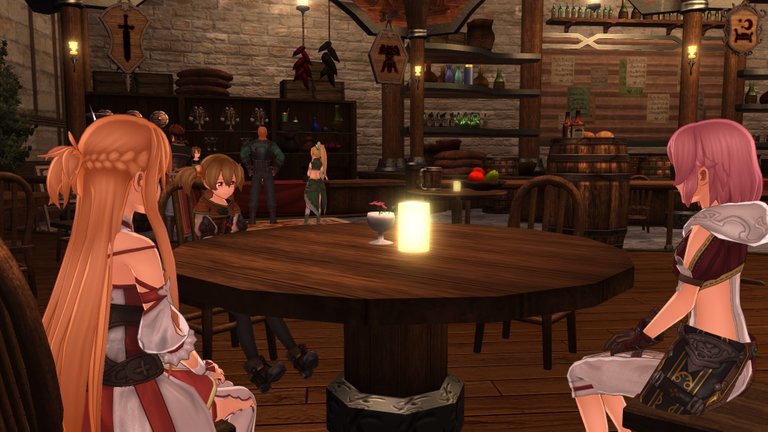 This game, atleast the start of it, holds many cutscenes. You'll also move from day to day as your male player does need to sleep in his 'IRL world'. This is how you move through the story and it works out well.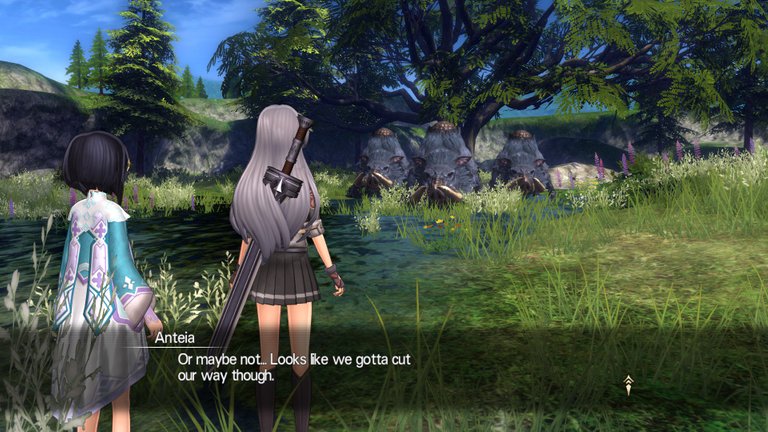 I really want to like this game and I do in some ways. I am curious enough to want to go through the rest of the story, but the keybinds are pretty horrible and there is so much to learn which gets thrown at you in chunks that are a little too big for my taste.
I'm not that old yet, am I?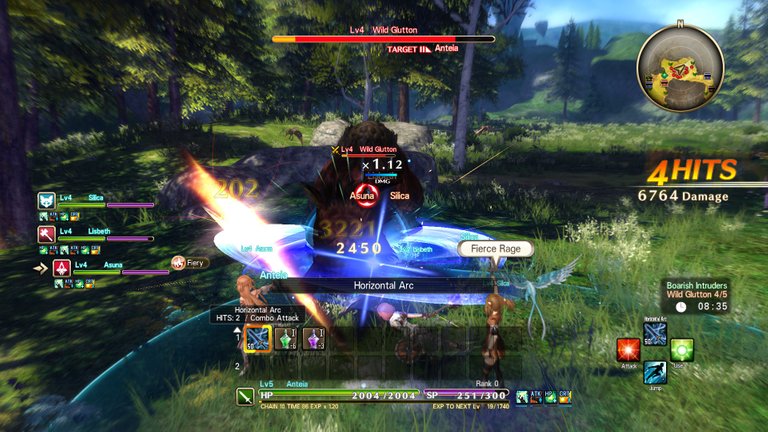 I've tried to keybind some stuff to my extra mouse buttons, but sadly, that didn't take. The game doesn't recognize my extra buttons it seems.
Overall, it could have been an interesting game for me, but I'll have to look elsewhere for my gaming adventures though, due to the keybinding issue which complicates the learning curve immensely. It's a real shame, but luckily, I found Yonder to keep me occupied!
How about you?
Have you played this game or are you planning to?
Do/did you play with keyboard or controler?
How did you feel about the keybinds and learning curve?
---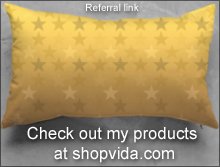 Thanks for stopping by! If you've enjoy this article, try my other sites:
|
Foodblog
|
Redbubble shop
|
Vida shop
|
Connect with me on:
| Pinterest | Twitter | Twitch | Steam |