Aah, The Sims. So many hours spent on these games...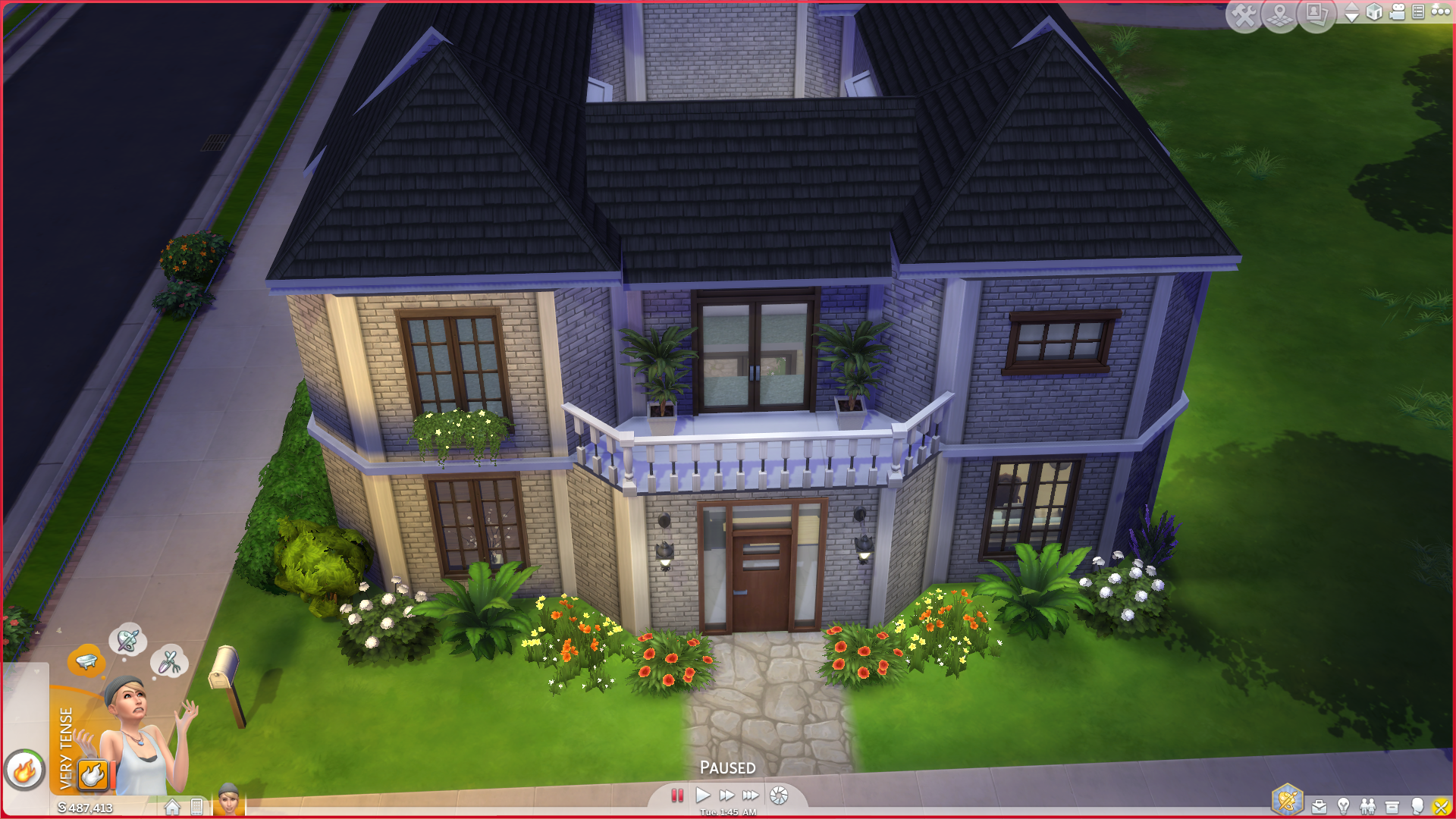 It sure was something, right? The Sims, back in the day when there was only the one Sims game. I used to play that game a lot. Building homes and families. Drowning sims in the pool by taking away the ladder, just so I could build that graveyard.
Good times!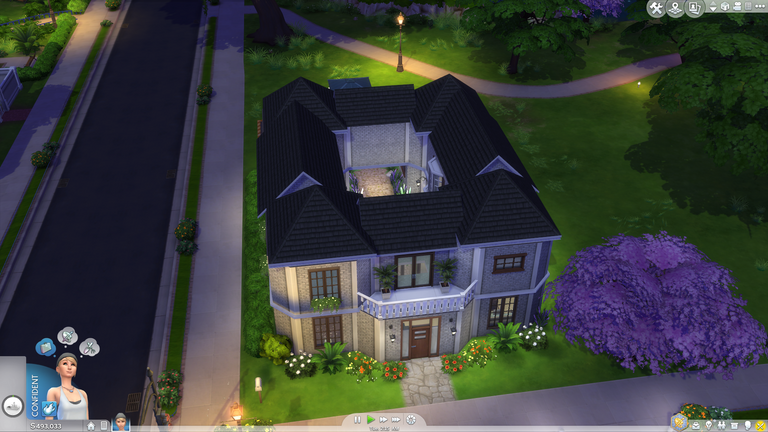 I think I played all versions at some point. Enjoyed the vacations part and such. I liked how collecting and gardening got introduced. But overall, I enjoyed building the most.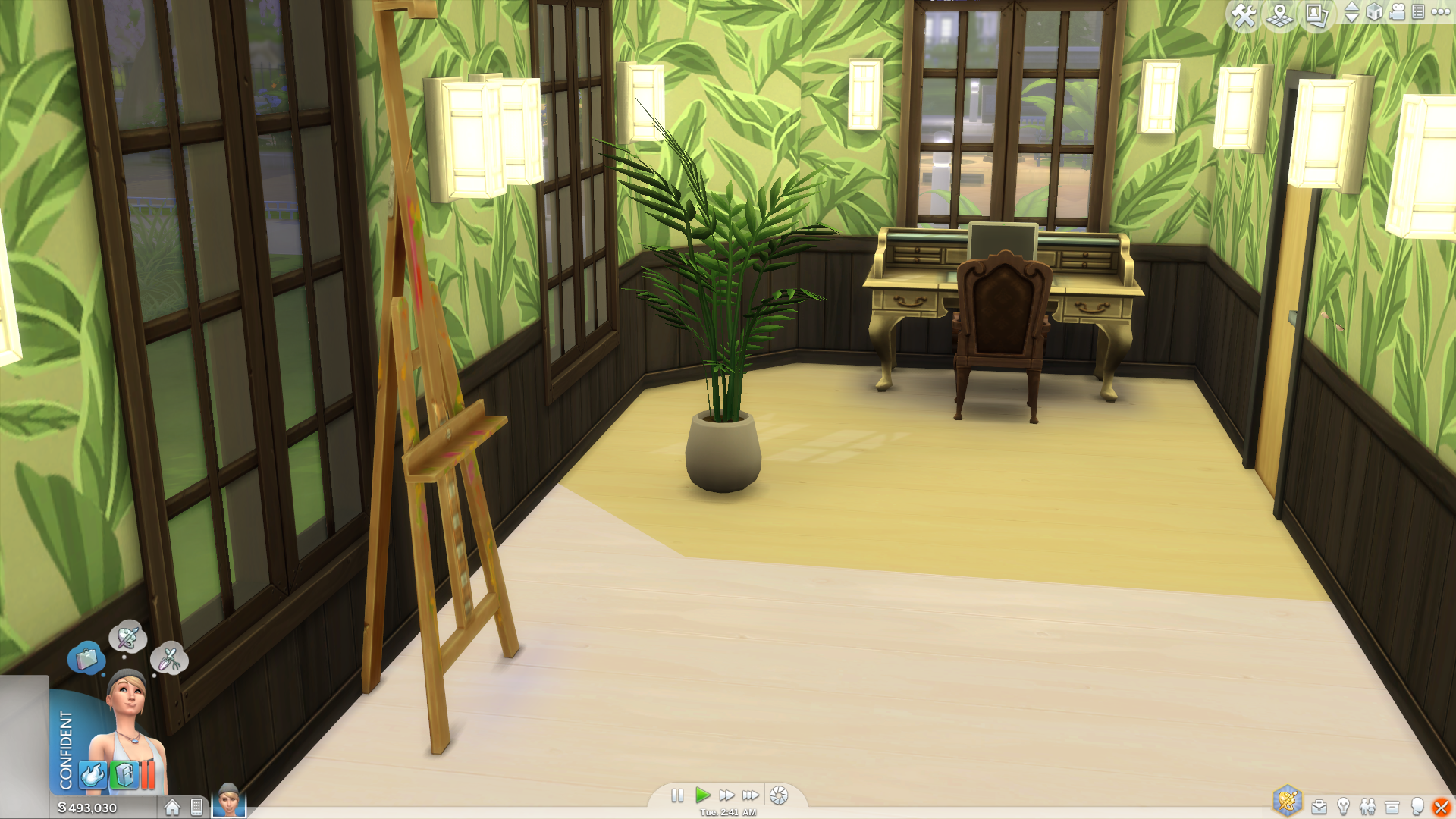 Most later versions, I only played once they were free due to some kind of promotion of the next version. The Sims is fun and all, but the money grab with all of the very expensive expansions and packs... it's not something I want to support. The value you gain from one expansion does not equal the amount of money they're asking. In my opinion.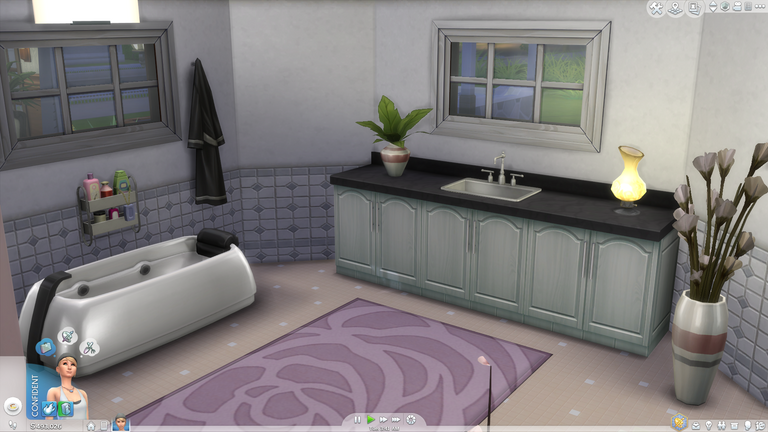 Anyway, I hopped back into The Sims 4 main game a couple of weeks ago. Remember my Courtyard addiction in Atlas? Well, I decided I can build courtyards in The Sims aswell!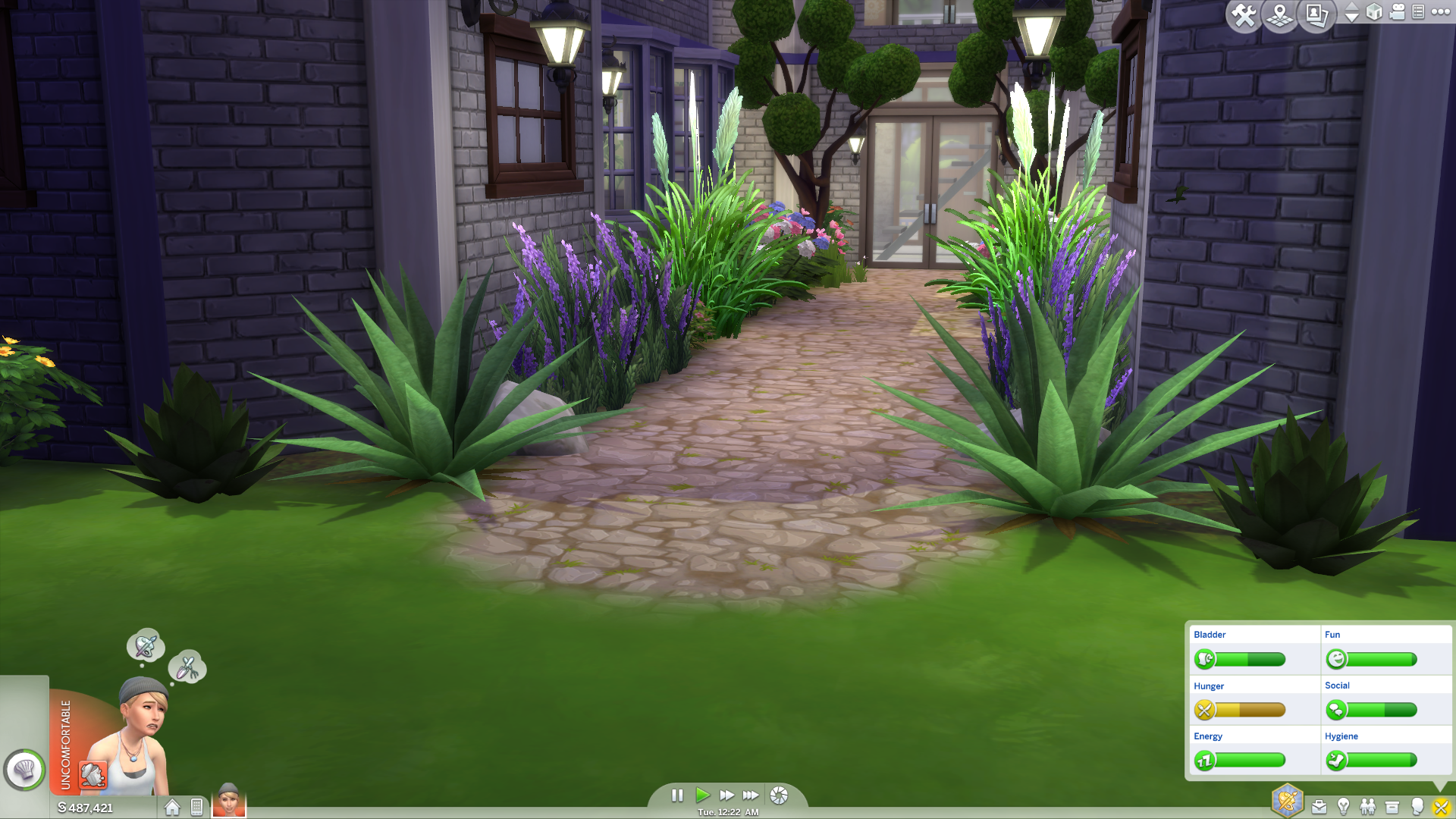 I'll tell you, it was a little stressful, finding out how to build this without the game viewing the courtyard as part of the house, carpeting the whole thing. But eventually I got it right. A courtyard with an entryway and a top floor overhanging that entry.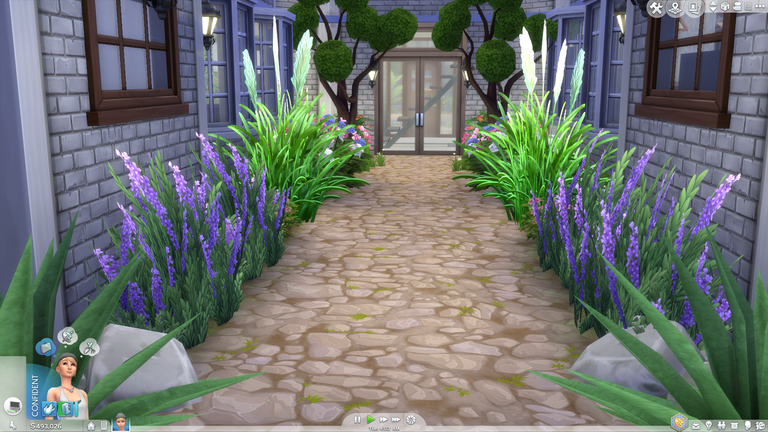 Ofcourse, I did create a sim to play around with aswell, so I had to fix up the entire house for her. And look what I found: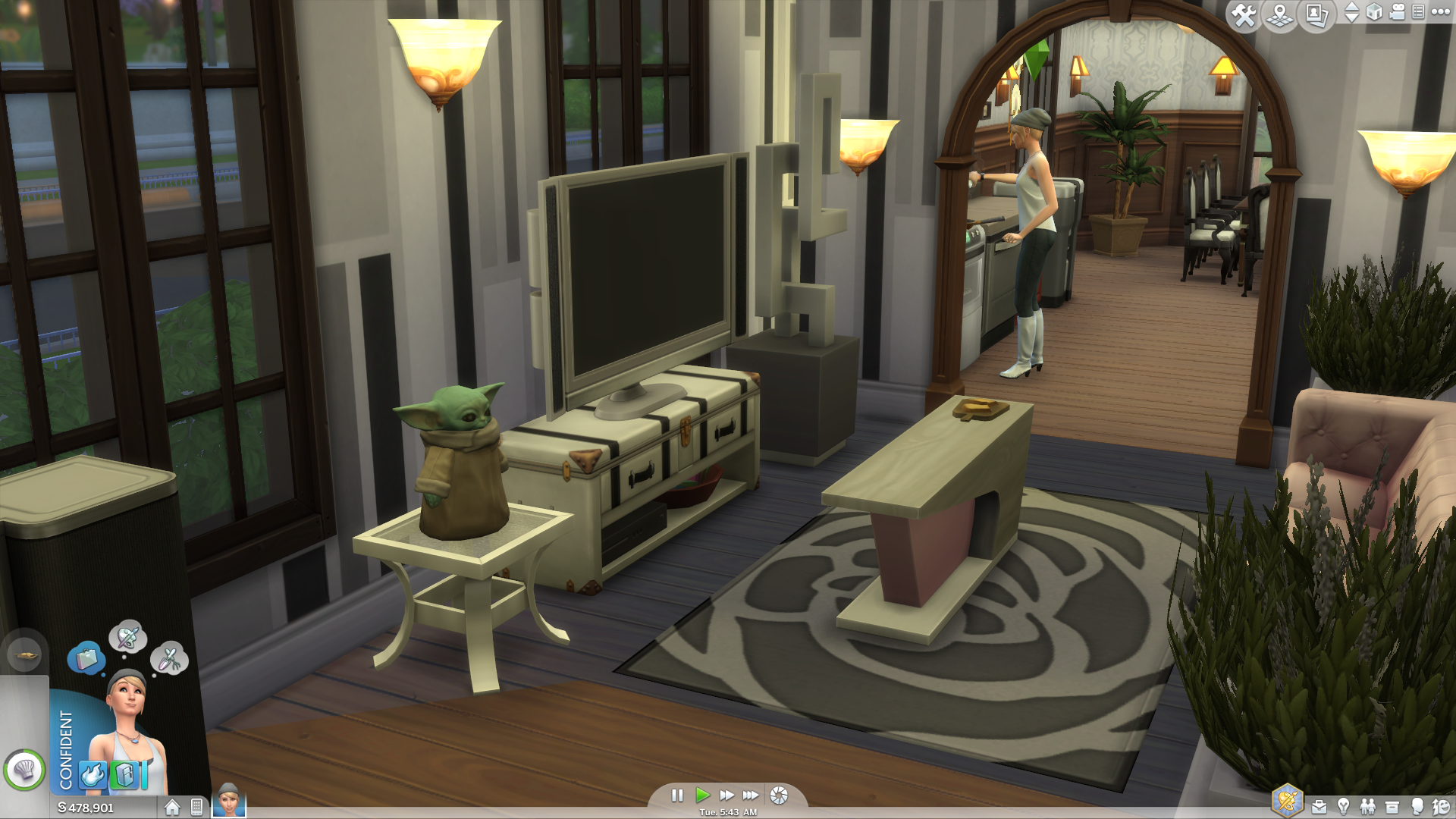 A baby Yoda! The house wasn't complete without baby Yoda in it.
While taking screenshots for you all, this happened: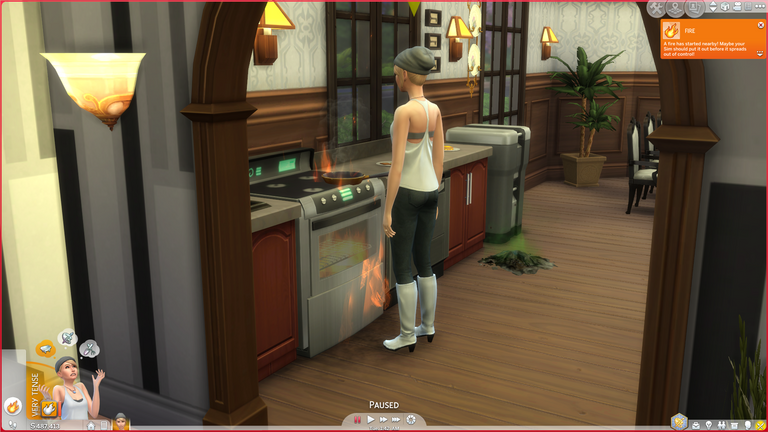 I mean, the girl was getting bored. I hadn't been paying enough attention to her and she wanted some of the spotlight. So fine! Here she is, being the hero...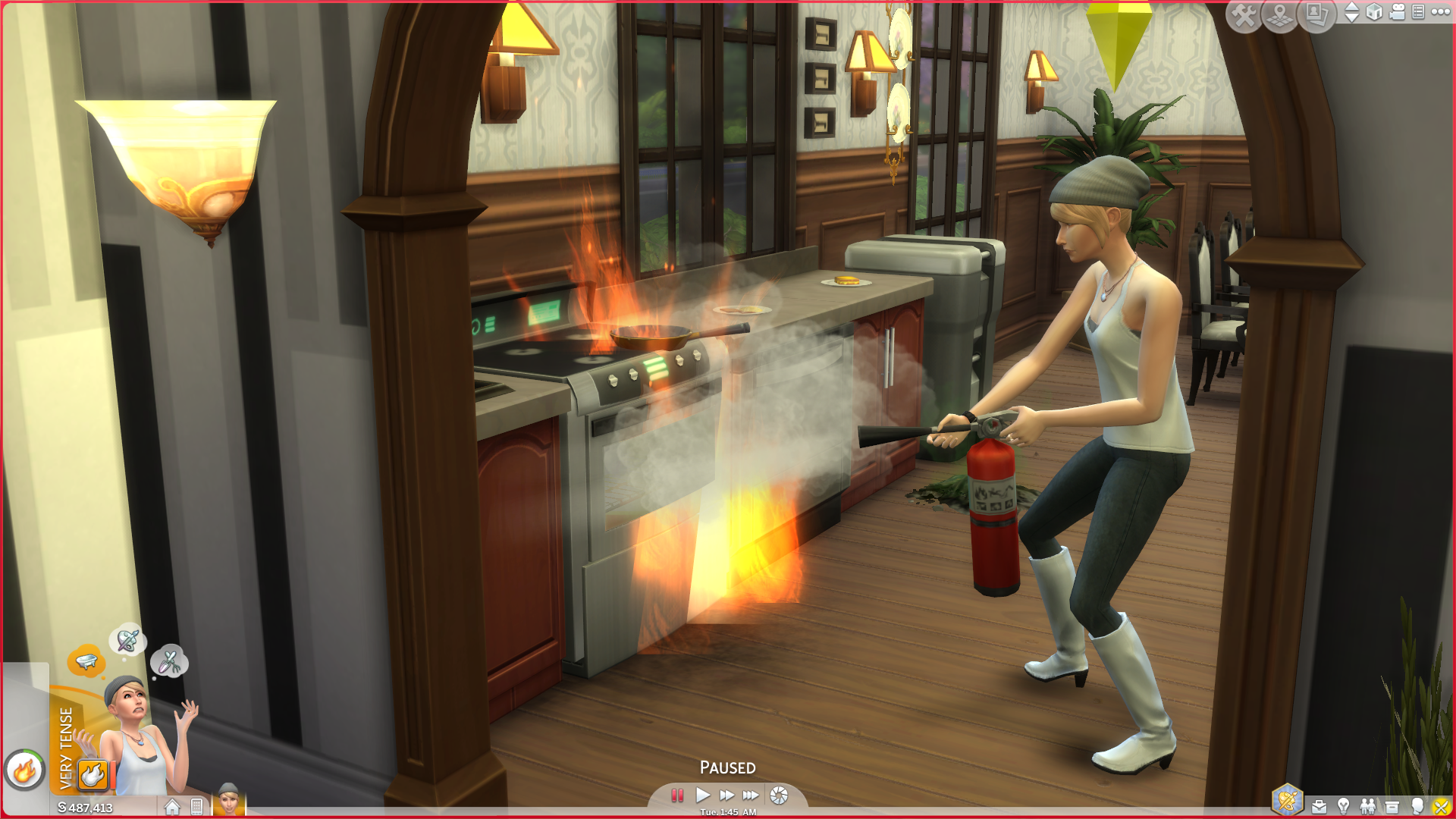 I tell you, she did it all on purpose...
Luckily, cheats made us rich, so it was no problem to replace all of the burned appliances.
Sure, turn your back on your handiwork!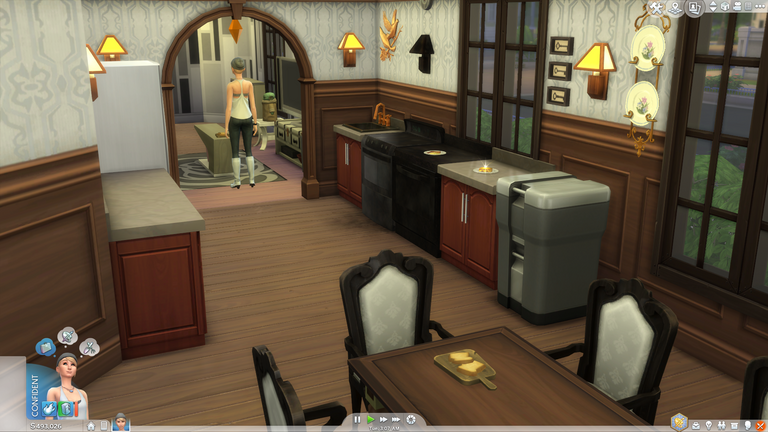 It was fun to play the game again for a little while. I especially like the building part (it's like a pattern with me, huh!).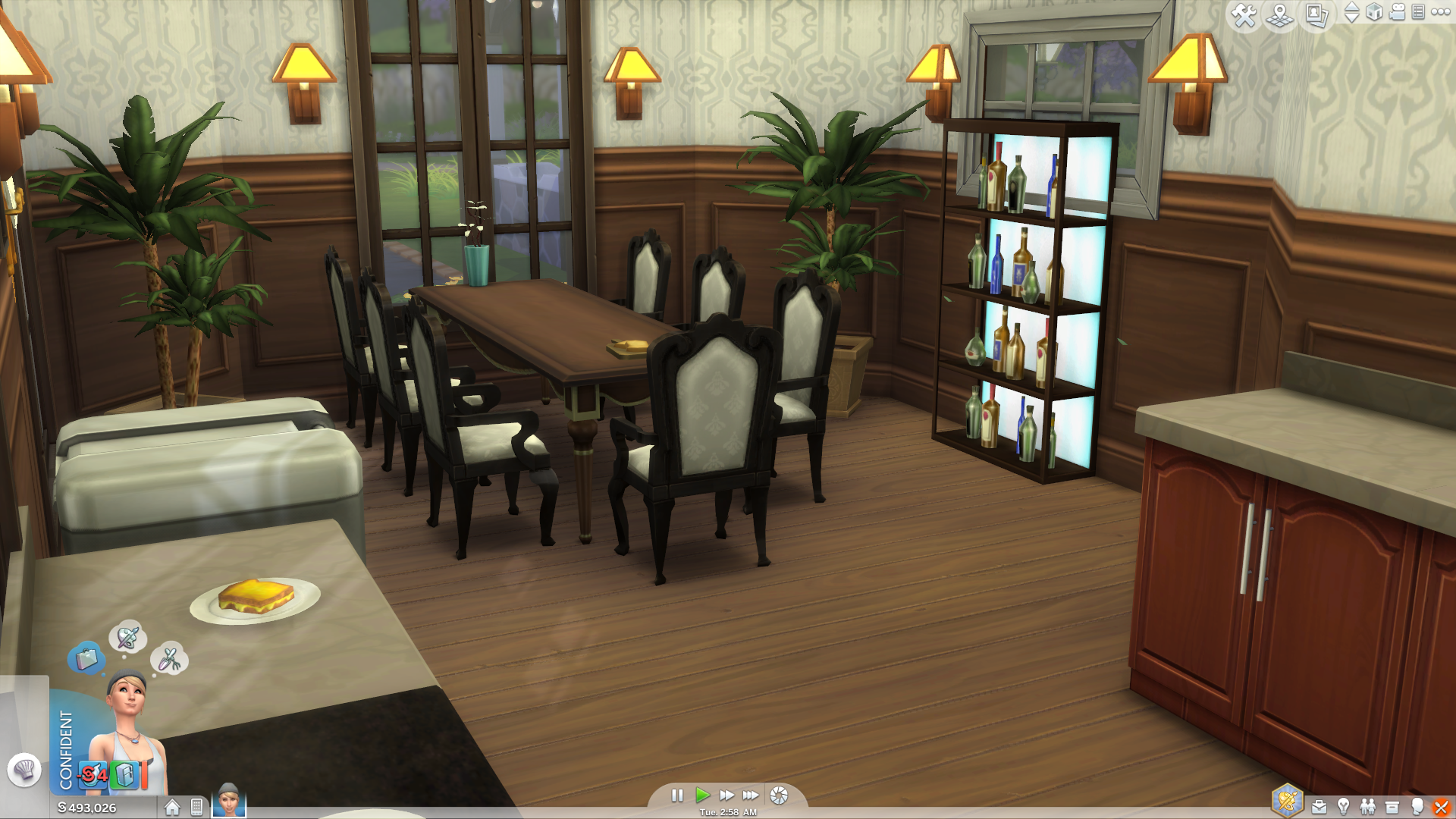 Once the building is complete though, I start to live my sim's live and get bored, putting the game down for such a time where I again want to build something.
How about you?
Have you played a Sims game in your lifetime?
Do you still find yourself going back to one of these games once in a while?
Do you have a favorite Sims game?
What's the worst thing you have done to your sim(s)?
---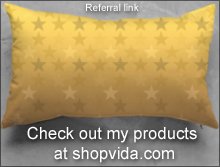 Thanks for stopping by! If you've enjoy this article, try my other sites:
|
Foodblog
|
Redbubble shop
|
Vida shop
|
Connect with me on:
| Pinterest | Twitter | Twitch | Steam |