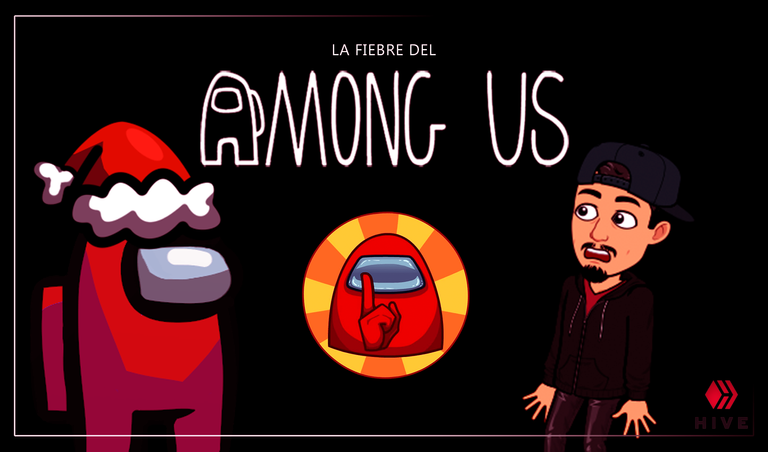 Si algo bueno nos dejó este turbulento 2020, que por fin llega a su ocaso, fue Among Us. Sí, ya sé que el juego nació en junio del 2018, pero no fue hasta este año que se popularizó a una escala global, algo muy probablemente impensado para sus desarrolladores al momento de darlo a conocer. InnerSloth, con mérito de sobra, se llevó los galardones de Mejor Multijugador y Mejor Juego de Móvil en los Game Awards de este año, y «Hay 1 Impostor entre nosotros» se convirtió en la oración más popular entre amantes de los videojuegos casuales. Sin dudas la fiebre del Among Us llegó para quedarse, al menos por un rato, y es por ello que quise resaltar los tres aspectos que, según yo, hacen de este un gran juego.
Solo miren al tripulante y díganme que no sienten ganas de abrazarlo. Cualquiera quisiera tener uno como mascota, y resulta increíble pensar que uno de ellos puede ser un alienígena cambia formas capaz de llevar a cabo una masacre, pero sí. Hay un impostor entre nosotros (a veces dos e incluso tres) y tenemos que descubrir cuál de esas cositas tiernas sin brazos y decoradas con sombreros coloridos, u otras cosas graciosas, es el asesino en masa.
Eso es lo que creo que principalmente atrapó a tantas personas, yo incluído, en Among Us: el diseño de los personajes, mapas y tareas es demasiado llamativo, parecen salidos de una caricatura de fin de semana, ahí está su gracia, ahí está su magia, en esa simpleza que sirve solo para ignorar el hecho de que el impostor puede colarse en una alcantarilla, llegar a tus espaldas e incrustarte una bala en el cerebro.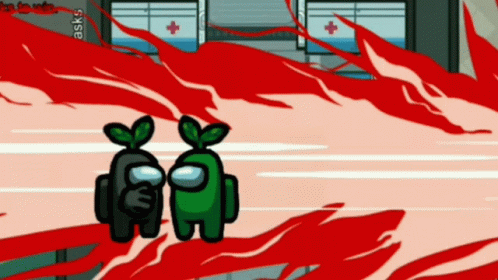 GIF de
Phaige | Damage INC
¿Qué es un videojuego que, a pesar de que se ve bien, es aburrido o nadie entiende? Pues básicamente es u̶n̶a̶ ̶c̶a̶g̶a̶d̶a̶ un mal juego. Afortunadamente Among Us no es eso y, otra vez, destaca por su simpleza, en el buen sentido. El juego requiere atención para descubrir al impostor, pues mientras estás en tu labor detectivesca debes completar diferentes tareas regadas por el mapa, pero al mismo tiempo es también algo que niños, a partir de aproximadamente nueve años de edad, podrían jugar sin mayor dificultad y disfrutarlo al máximo. Las tareas no son nada del otro mundo, sin embargo hacer la descarga de datos (una tarea) mientras sabotean la luz podría terminar en ti convertido en fantasma.
El hecho de que puedas jugar como impostor, matando y saboteando a diestra y siniestra, o como tripulante, reparando los sabotajes, haciendo tareas y tratando de encontrar a la rata de alcantarilla que quiere acabar con todo, es lo que hace a este juego especial. Al menos yo no había visto nada así antes. Además de que todos hemos disfrutado cómo expulsan a alguien que era inocente y vemos su cadáver paseando en el vacío.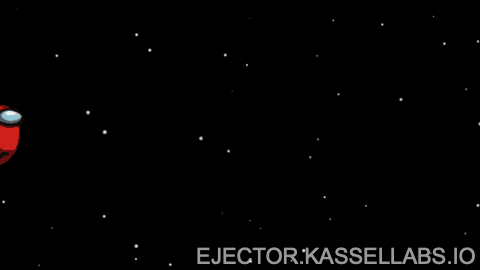 GIF de
Terra
Creo, no estoy seguro, de que Among Us se popularizó primeramente en sus versiones para móviles; y he ahí un punto clave: es un juego que cualquiera con un teléfono inteligente puede tener. La app móvil pesa al rededor de 150 mb, recientemente salió al mercado una nueva versión para Nintendo Switch y, si ninguna de estas opciones termina de convencer, puede adquirirse en su versión de PC por cinco dólares.
Yo lo jugué por primera vez en móvil y luego lo compré en Steam. Siendo honesto, y poniéndome un poco macabro, la emoción de ir por ahí como un inocente "tripulante" y rajarle el cuello a alguien desprevenido, sin que nadie más se dé cuenta de que fui yo, me atrapó.
Among Us está en la cúspide de su corta historia en este momento; desafortunadamente,, como todos los juegos casuales, estoy convencido de que será algo pasajero y el revuelo en torno a este irá quedando en el olvido con el paso del tiempo; no obstante, mientras tanto, lo disfrutaré y lo reconoceré como el gran videojuego que es.

Imagen de
Innersloth
XXX
¡Gracias por leerme!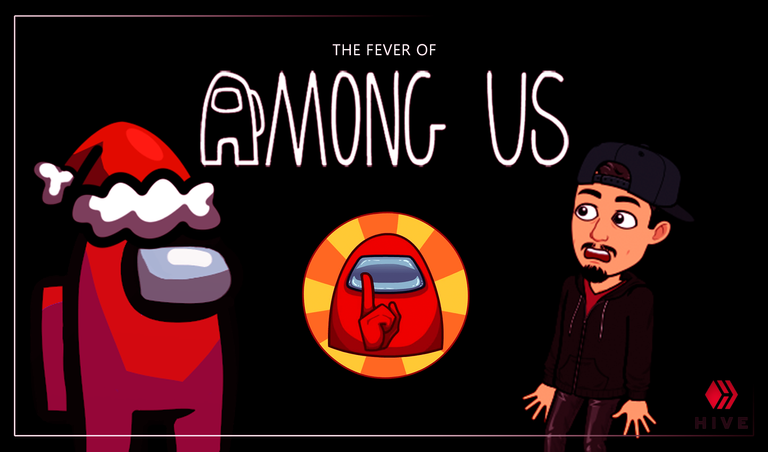 If there is one good thing that this turbulent 2020, which is finally coming to an end, has left us it is Among Us. Yes, I know the game was born in June 2018, but it wasn't until this year that it became popular on a global scale, something most likely unthinkable for its developers at the time of its release. InnerSloth, to its credit, took home the awards for Best Multiplayer and Best Mobile Game at this year's Game Awards, and "There is 1 Impostor Among Us" became the most popular saying among casual gamers. No doubt the fever of Among Us came to stay, at least for a while, and that's why I wanted to highlight the three aspects that, according to me, make this a great game.
Just look at the crewman and tell me you don't feel like hugging him. Anyone would like to have one as a pet, and it is incredible to think that one of them can be a shape-shifting alien capable of carrying out a massacre, but yes. There is an impostor among us (sometimes two or even three) and we have to find out which of those cute little things without arms and decorated with colorful hats, or other funny things, is the mass murderer.
That's what I think mainly trapped so many people, myself included, in Among Us: the design of the characters, maps and tasks is too flashy, they look like they came out of a weekend cartoon, there's their grace, there's their magic, in that simplicity that serves only to ignore the fact that the impostor can sneak into a sewer, get on your back and embed a bullet in your brain.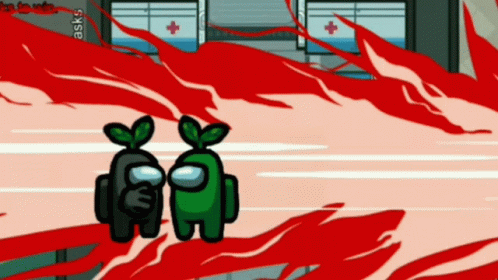 GIF from
Phaige | Damage INC
What is a video game that, although it looks good, is boring or nobody understands? Well, basically it's a̶ ̶s̶h̶i̶t̶ a bad game. Fortunately Among Us is not that and, again, it stands out for its simplicity, in a good way. The game requires attention to discover the impostor, because while you are in your detective work you must complete different tasks watered by the map, but at the same time it is also something that children, from approximately nine years old, could play without any difficulty and enjoy it to the fullest. The tasks are nothing special, however making the download (a task) while sabotaging the light could end up in you becoming a ghost.
The fact that you can play as an impostor, killing and sabotaging left and right, or as a crewman, repairing sabotages, doing tasks and trying to find the sewer rat who wants to end it all, is what makes this game special. At least I haven't seen anything like this before. Besides, we have all enjoyed how someone who was innocent gets expelled and we see his corpse walking around in the void.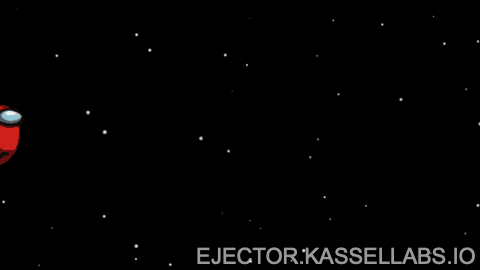 GIF from
Terra
I think, I'm not sure, that Among Us became popular first in its mobile versions; and here's a key point: it's a game that anyone with a smartphone can play. The mobile app weighs around 150 mb, a new version for Nintendo Switch was recently released and, if none of these options are convincing enough, it can be purchased in its PC version for five USD.
I first played it on my cell phone and then bought it from Steam. Being honest, and getting a little macabre, the thrill of going around as an innocent "crewman" and slitting someone's throat unsuspectingly, without anyone else noticing it was me, got me.
Among Us is at the peak of its short history at the moment; unfortunately, like all casual games, I am convinced that it will be something temporary and the commotion around it will be forgotten over time; however, in the meantime, I will enjoy it and recognize it as the great video game that it is.

Imagen de
Innersloth
XXX
Thanks for read me!
Post translated with (much) help from
DeepL