Two days ago I got a text from a friend of mine. He contacts me every couple of months, generally to just say hi and chat - we're both busy parents, so tossing some texts back and forth is about the best we can do right now (particularly amongst the COVID pandemic).
This text was not a random 'Hi dude, how's it going?' - no - this was two photos and the words "They made a fucking sequel!"
The photos were the front cover and back cover of a Nintendo Switch game case, for "Brigandine: Legend of Runersia", a limited run game published in June that is the successor to my all-time-favorite game "Brigandine: Legend of Forsena"; which was a tactical role-playing game that released in 1998 and instantly became my favorite game ever.
It took me years of searching for Brigandine to finally get my hands on a copy, which at the time I bought it cost me about $100 in a time that most brand new games were $60 - but I finally snagged a copy about 5 years ago and I put in some solid hours a couple of times a year.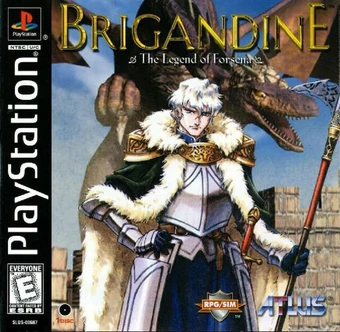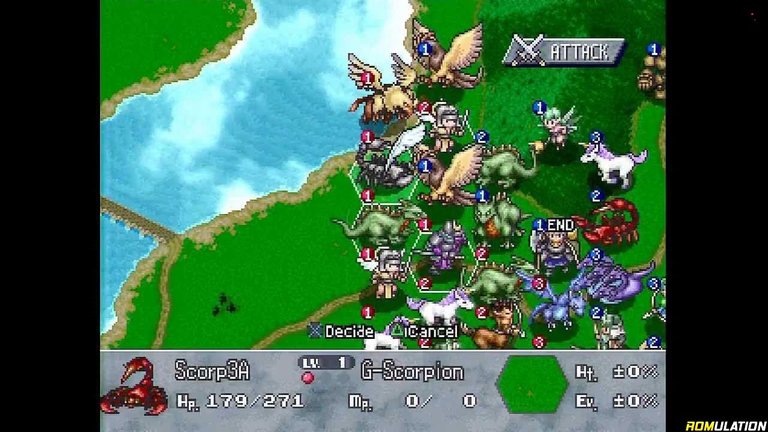 Brigandine: Legend of Forsena (PSX)
So, imagine my surprise when my buddy texts me that after 22 years, this hidden gem of a cult-classic game suddenly had gotten a sequel. I'd been saying for decades that despite how unlikely it was, someone needed to make a sequel. I was quietly resigned to the fact that if this was to happen it'd likely have to be me making a super shitty spiritual successor myself.
But then, out of the blue, this new game sneaks out and my buddy finds it and texts me about it.
Now, I don't own a Switch. The various exclusive titles hadn't ever piqued my interest enough to make me grab one. They looked good - but not good enough to own yet another console to gather dust.
A new Brigandine title, however...
Well. A picture speaks a thousand words: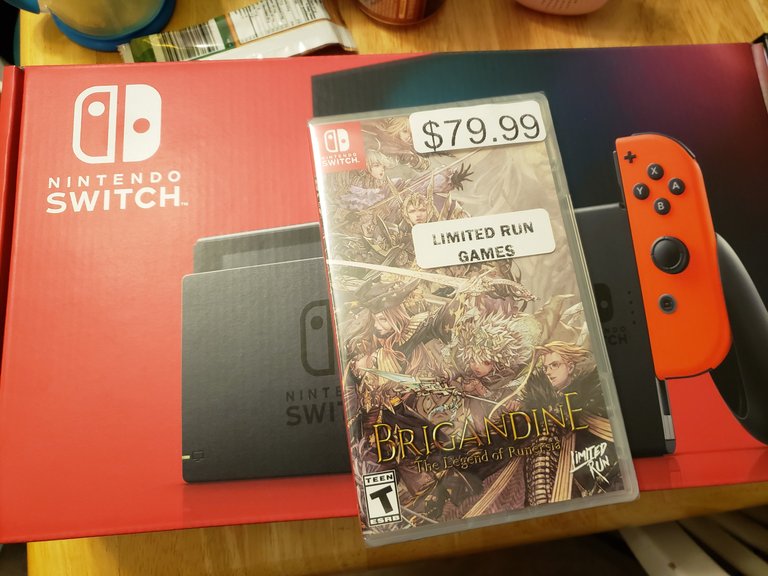 Yesterday I made some calls, and found the very last copy I could find in the city I live in - and, of course, a Switch to play it on.
I played it a bunch after my toddler went to sleep last night, and it's a fantastic sequel to Brigandine: Legend of Forsena. It's everything I loved about the old one, updated and balanced and expanded upon.
I'm not going to review the game in this post - that will be something I do separately in the next couple of days - but I had to mention my excitement here.
You might be asking 'is this game actually worth buying a Switch solely for this one game?! Are you crazy!?' and to that I say yes, without a question, it absolutely is!
More on that next time though, when I dive into a review of Brigandine: Legend of Runersia. For now, I'll just tell you all that if you enjoy turn based strategy games and you own a Switch... don't sleep on this title. Get it.