English
Super Mario Odyssey: Reminds me a lot of Super Mario 64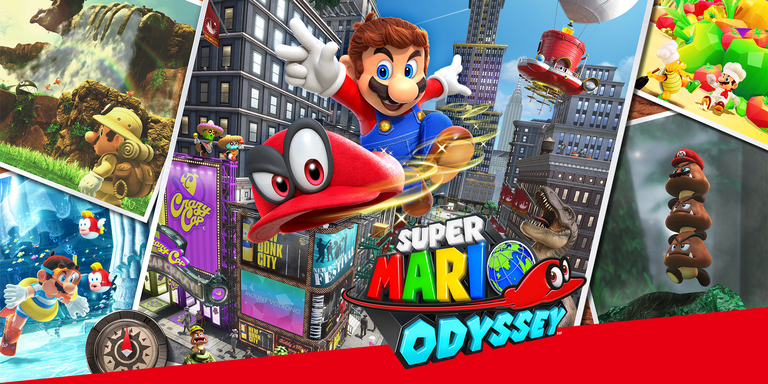 If you've ever played the great Super Mario 64, you'll identify with this game. A delivery that began to be commercialized in the year 2017, developed, produced and distributed by Nintendo, with an initial cost of 59.99 EUR and available for the nintendo Switch, Super Mario Odyssey became a promising game, that would revive our greatest memories of a very similar game that we enjoyed in the nintendo 64, but this time, with a jump of quality as for graphics, and a great diversity of possibilities inside the game, something that sounded really interesting, being a Mario game and developed by nintendo, nothing could go wrong.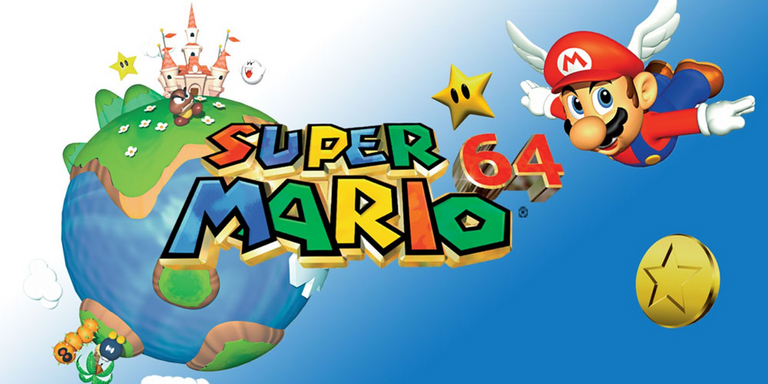 If you remember, Super Mario 64 was an open-world video game on the popular nintendo 64 console, a video game with which we had an incredible time, adding up to countless hours of happiness with this video game, with the main objective, to rescue Princess Peach from the hands of the fearsome Bowser. Crossing a great quantity of worlds, big bosses and incredible challenges, reason that turned to Super Mario 64 in one of our better memories with video games of this infinite saga.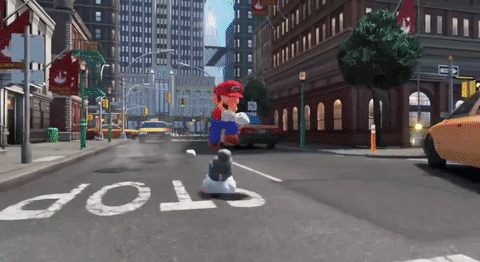 Super Mario Odyssey retains the essence of Super Mario 64 gameplay, but of course, including variables that are noticed at first, first we have the formidable Mario hat, yes, that strange hat that seems to have a life of its own, something that ends up being so, really is not the Mario hat, well, when Bowser kidnapped Princess Peach, destroyed much in its path, including Mario's big hat, but Cappy offers Mario to be his hat and join as allies to defeat Bowser, because he also snatched his sister from Cappy, so they decide to become a formidable team to enter a long adventure.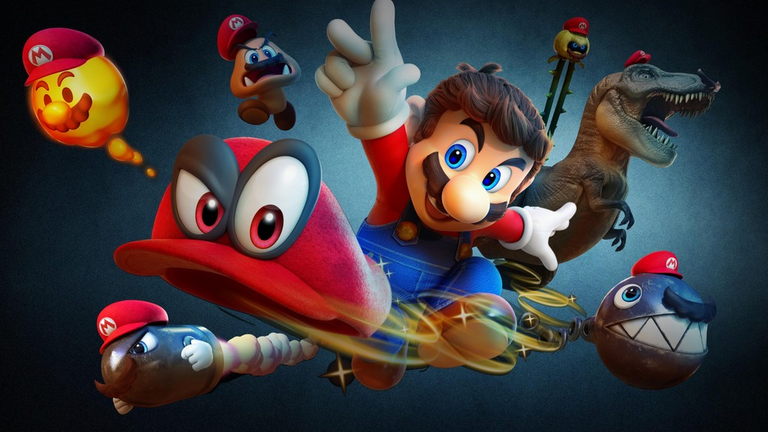 It is at this point where Cappy becomes a fundamental pillar in this rescue mission, because he has the amazing ability to control his enemies and objects, being something quite useful in the most necessary moments, facing the different bosses of the different worlds, and even giving way to the real world, being able to even control cars at this point.

I present you the presentation trailer of this wonderful video game that since 2017 has raised the name of our friend Mario.
PRESENTATION TRAILER
Something really amazing, the capacity with which they managed to combine Mario with Cappy to obtain an extraordinary playability, being possible to collect coins, to attack the enemies, to control the enemies, to be auxiliary for impossible jumps, to become a duo that made possible the desire to see one more delivery of Super Mario in an open world. It is not of surprising that later we find a much better and more surprising version that will take us to the ecstasy in company of Mario and their friends. Nintendo will never stop surprising us with its great and well-planned video games.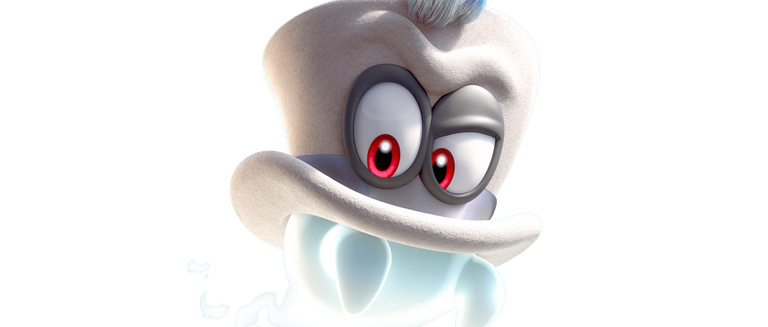 Source of images
---
1 - 2 - 3 - 4 - 5 - 6 - 7 - 8

Español
Super Mario Odyssey: Me recuerda mucho a Super Mario 64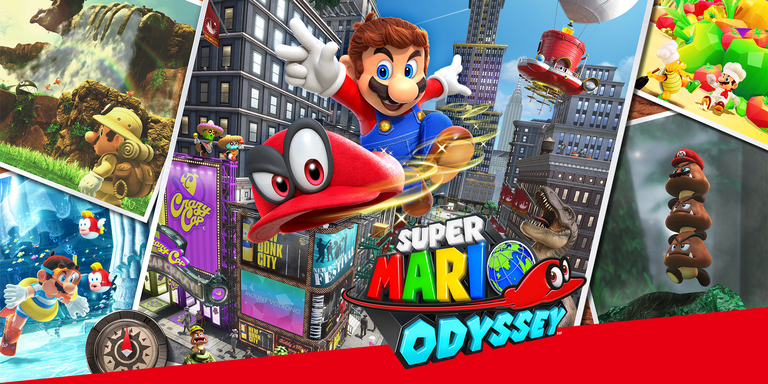 Si alguna vez jugaste el grandioso Super Mario 64, te sentirás identificado con este videojuego. Una entrega que empezó a comercializarse en el año 2017, desarrollado, producido y distribuido por Nintendo, con un costo inicial de 59.99 EUR y disponible para la nintendo Switch, Super Mario Odyssey se convertía en un juego prometedor, que reviviría nuestros más grandes recuerdos de un juego muy similar que disfrutamos en la nintendo 64, pero esta vez, con un salto de calidad en cuanto a gráficos, y una gran diversidad de posibilidades dentro del juego, algo que sonaba realmente interesante, siendo un juego de Mario y desarrollado por nintendo, nada podría salir mal.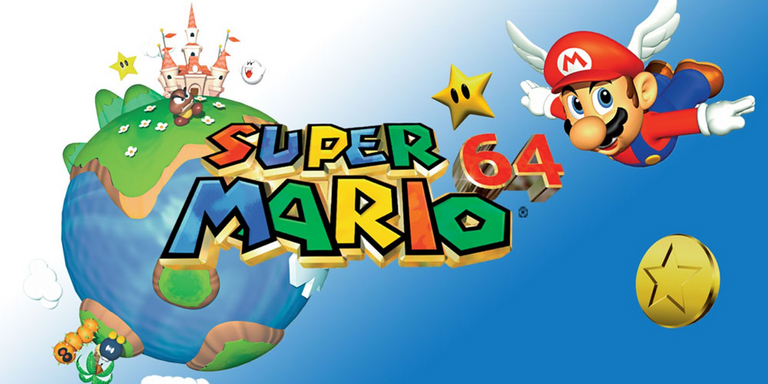 Si recordarán, Super Mario 64 era un videojuego de mundo abierto en la popular consola de nintendo 64, un videojuego con el que la pasamos increíble, sumando innumerables horas de felicidad con este videojuego, con el objetivo principal, de rescatar a la princesa Peach de las manos del temible Bowser. Atravesando una gran cantidad de mundos, grandes jefes y desafíos increibles, razón que convirtió a Super Mario 64 en uno de nuestros mejores recuerdos con videojuegos de esta saga infinita.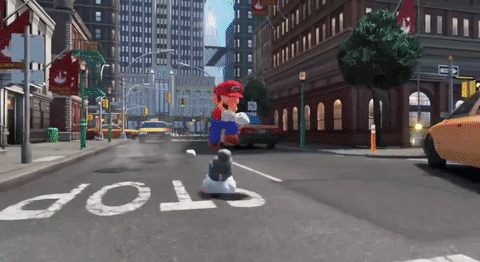 Super Mario Odyssey conserva la esencia de juego de Super Mario 64, pero por supuesto, incluyendo variables que se notan de entrada, primero tenemos el formidable sombrero de Mario, si, aquél extraño sombrero que parece tener vida propia, algo que termina siendo así, realmente no es el sombrero de Mario, pues bien, al momento de Bowser secuestrar a la princesa Peach, destruyó mucho a su paso, incluyendo el gran sombrero de Mario, pero Cappy ofrece a Mario ser su sombrero y unirse como aliados para derrotar a Bowser, pues él también le arrebató su hermana a Cappy, por lo que deciden convertirse en un equipo formidable para adentrarse en una larga aventura.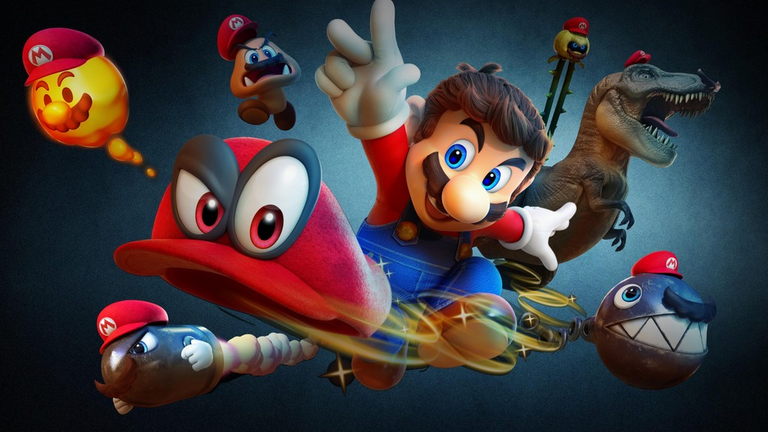 Es en este punto en donde Cappy se convierte en un pilar fundamental en esta misión de rescate, pues él tiene la asombrosa habilidad de controlar a sus enemigos y objetos, siendo algo bastante útil en los momentos más necesarios, enfrentando a los diferentes jefes de los diferentes mundos, e incluso dando paso por el mundo real, pudiendo inclusive controlar automóviles en este punto.

Les presento el Trailer de presentación de este maravilloso videojuego que desde 2017 ha dejado en alto el nombre de nuestro amigo Mario.
TRAILER DE PRESENTACIÓN
Algo realmente alucinante, la capacidad con la que lograron combinar a Mario con Cappy para obtener una jugabilidad extraordinaria, siendo posible recolectar monedas, atacar a los enemigos, controlar a los enemigos, ser auxiliar para saltos imposibles, para convertirse en un duo que hicieron posible el deseo de ver una entrega más de Super Mario en un mundo abierto. No es de extrañarse que más adelante nos encontremos una versión mucho mejor y más sorprendente que nos llevará al éxtasis en compañía de Mario y sus amigos. Nintendo nunca dejará de sorprendernos con sus grandes y bien planificados videojuegos.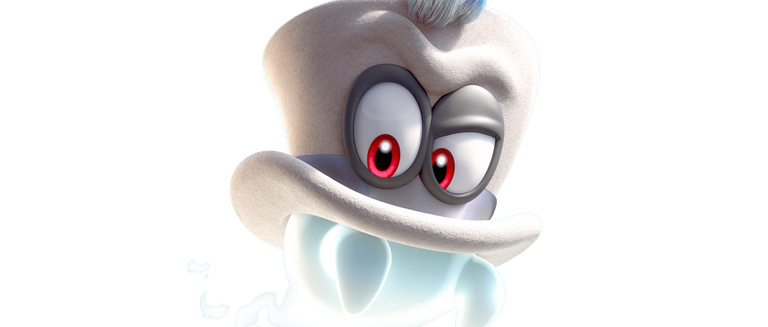 Fuente de imágenes
---
1 - 2 - 3 - 4 - 5 - 6 - 7 - 8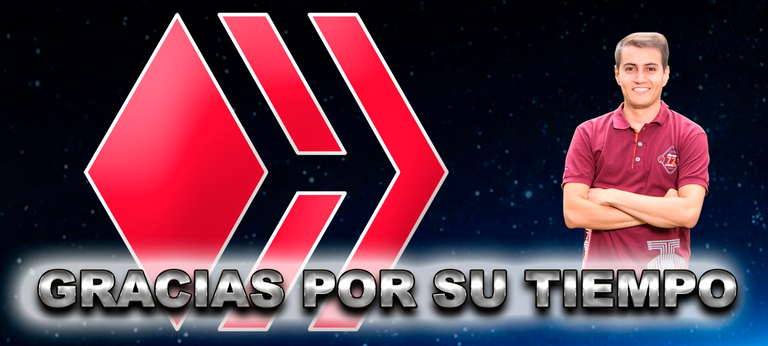 ---