Hive Gaming Community Contest: The Video Game that has Marked you the Most

English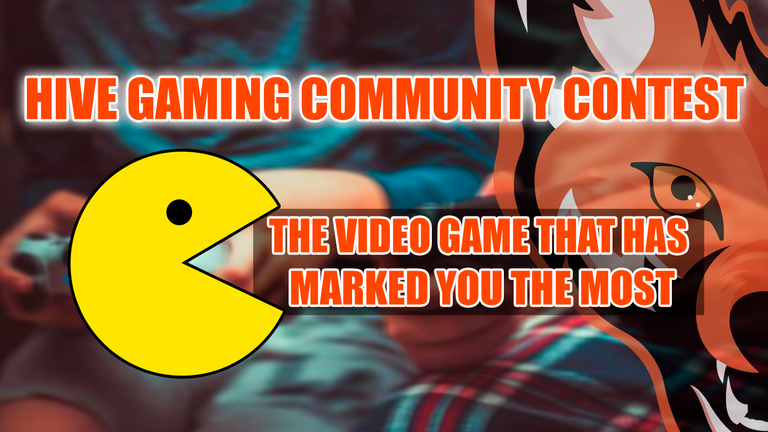 I had a lot of time thinking about this contest, mainly about the theme of what it was going to be, but in the end I made it concrete and today I am here to bring it to you with pleasure.
One of the things that most strengthen communities is the union, the interaction and above all that something in common for which we decided to publish in specific communities, in this case video games, a passion that many of us have since a very young age, and others who discovered it in the course of their lives, but the most important thing is how much fun we have with each video game and video console.
In this way, I wanted to create this contest to encourage the creation of original content, so I have put the theme of "The Video Game that has marked you the most", this can be from the video game with which you have felt most satisfied, the best told story within a video game and that has left you ecstatic, or simply that video game with which you spent thousands of hours enjoying in the company of important people in your life, to this, you can include any number of other ideas related to the topic, but most importantly, they are stories of some real experience, and a specific video game, the one that has left more impact on your life so far.

Rules
Make the publication in the Hive Gaming Community.
Use the tags #videogamemorespecial and #contest .
The effort and originality will be fundamental to select the winners.
Leave a comment on this publication with your competition entry link.
Interaction is important, so comment on other entries that you like.
Reblog this publication to achieve the greatest participation.
A maximum of 2000 words for your publication, in case of writing in two languages, the maximum of words should be 4000.
The publications that transmit more effort and emotion will have a greater chance of winning, use all the weapons at your disposal to generate the greatest impact.

Prizes
I've got 73 HIVE in prizes to hand out.
1st Place. 40 HIVE
2nd Place. 20 HIVE
3rd Place. 13 HIVE
Complying with all the rules will be fundamental, I hope this contest will be to your liking and we can have fun sharing that video game experience that has marked us the most.
This is the first contest I'm doing at Hive, so I hope that everything goes very well, the Hive Gaming community has given me a lot, both its administrators and its curators, and today I want to compensate a little bit all that support received. I hope this is the first of many contests I can make.
The time to participate will be until the moment this publication is paid, likewise, the winners will be chosen soon, once the contest has expired. Much success to everyone!

Source of images
---
1 - 2 - 3

Español
Concurso Para la Comunidad de Hive Gaming: El Videojuego que más te ha Marcado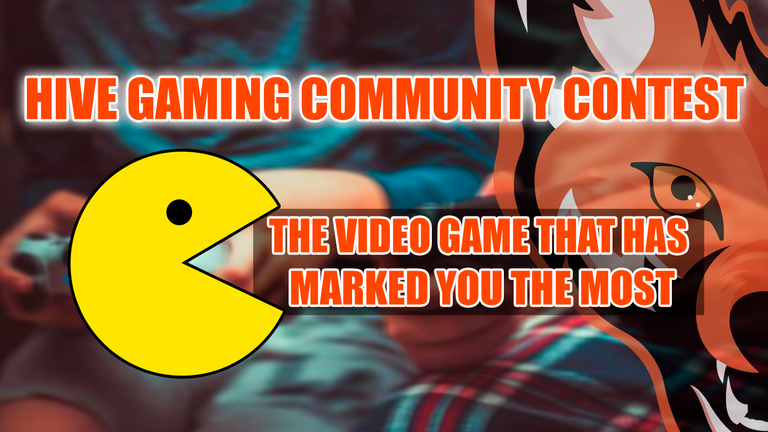 Tenía mucho tiempo pensando en este concurso, principalmente sobre el tema del que iba a ser, pero al final lo he concretado y hoy estoy aquí para traerlo con mucho gusto para ustedes.
Una de las cosas que más fortalecen a las comunidades es la unión, la interacción y por sobre todo ese algo en común por el que decidimos publicar en comunidades especificas, en este caso los videojuegos, una pasión que muchos tenemos desde muy temprana edad, y otros que la descubrieron en el transcurrir de su vida, pero lo más importante es lo bien que la pasamos con cada videojuego y videoconsola.
De esta forma, he querido crear este concurso para incentivar a la creación de contenido original, por ello he puesto el tema de "El Videojuego que más te ha Marcado", esto puede ser desde el videojuego con el que más satisfecho te hayas sentido, la historia mejor contada dentro de un videojuego y que te haya dejado extasiado, o simplemente aquél videojuego con el que pasaste miles de horas disfrutando en compañía de personas importantes en tu vida, a esto, se pueden incluir cualquier otra cantidad de ideas relacionadas al tema, pero lo más importante es que sean relatos de alguna experiencia real, y de un videojuego en especifico, el que más impacto ha dejado en tu vida hasta este momento.

Reglas
Realizar la publicación en la Comunidad de Hive Gaming.
Utilizar las etiquetas #videogamemorespecial y #contest .
El esfuerzo y la originalidad serán fundamentales para seleccionar a los ganadores.
Dejar un comentario en esta publicación con tu enlace de entrada al concurso.
La interacción es importante, así que comenta otras entradas que sean de tu agrado.
Rebloguear esta publicación para lograr la mayor participación.
Un máximo de 2000 palabras para tu publicación, en caso de redactar en dos idiomas, el máximo de palabras debería ser 4000.
Las publicaciones que más esfuerzo y emoción transmitan tendrán mayores posibilidades de ganar, usa todas las armas a tu alcance para generar el mayor impacto.

Premios
He dispuesto de un poso de 73 HIVE en premios a repartir.
1º Lugar. 40 HIVE
2º Lugar. 20 HIVE
3º Lugar. 13 HIVE
Cumplir todas las reglas será fundamental, espero que este concurso sea de su agrado y podamos divertirnos compartiendo esa experiencia de videojuego que más nos ha marcado.
Es el primer concurso que realizo en Hive, por lo que espero que todo marche muy bien, la comunidad de Hive Gaming me ha dado mucho, tanto sus administradores como sus curadores, y hoy quiero compensar un poco todo ese apoyo recibido. Espero que este sea el primero de muchos concurso que pueda realizar.
El tiempo para participar será hasta el momento en que se pague esta publicación, de igual forma, los ganadores serán elegidos a su brevedad, una vez caducado el concurso. ¡Mucho éxito a todos!

Fuente de imágenes
---
1 - 2 - 3


---
---
---