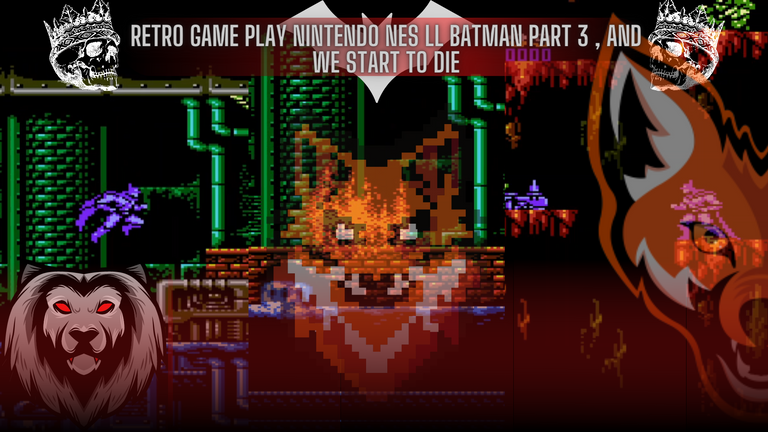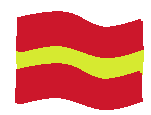 Bienvenidos mis queridísimos amigos maniáticos enfermos y apasionados por el maravilloso mundo de los videojuegos, y los que no, acompáñame en una aventura llena de acción y moridera continua.
Hoy les presento la parte tres de Batman, un videojuego de la consola de Nintendo.
Donde me verás morir más de veinte veces, este nivel se me ha complicado un poco, aún no sé que me paso hoy mientras jugaba, creo que lo que tome esta mañana estaba vencido, porque morí y pase rabia con estos nuevos enemigos. ¡jajaja!
¡Comencemos con esta aventura al estilo Dark Souls!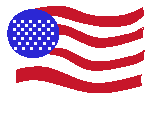 Welcome my dearest friends, sick maniacs and passionate about the wonderful world of video games, and those who not, join me in an adventure full of action and continuous death.


Today I present to you part three of Batman, a video game for the Nintendo console.
Where you will see me die more than twenty times, this level has been a little complicated for me, I still don't know what happened to me today while playing, I think what I took this morning was overdue, because I died and spent rage with these new enemies. ¡hahaha!
Let's start with this Dark Souls style adventure!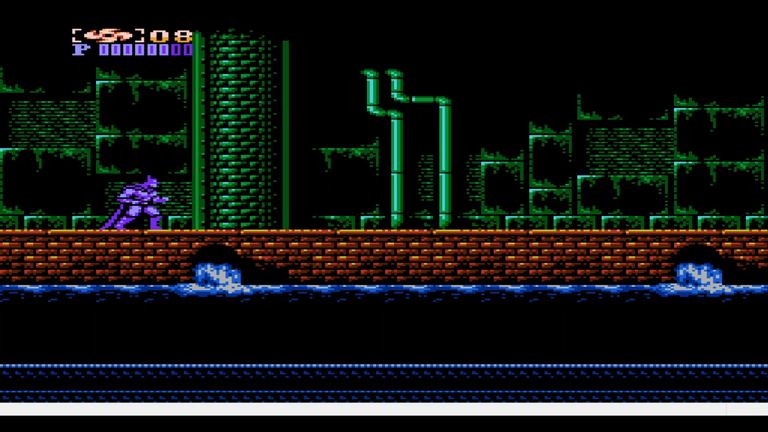 Capture made by me / Captura hecha por mi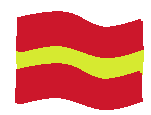 En el capitulo anterior hemos intentado raptar al malvado villano Joker, donde hemos sido sorprendidos por muchas maquinas intentando detenernos, corrimos tras el enemigo pero se escabullo en las alcantarillas de la ciudad, así que debemos de correr para alcanzarlos.
Pero lo que no sabíamos es que este enemigo ya tenia todo planeado, a creado a muchas criaturas salvajes y difíciles de derrotar, dependerá de nosotros matarlos a todos para llevarle la paz a la ciudad.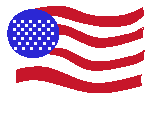 In the previous chapter we tried to kidnap the evil villain Joker, where we were surprised by many machines trying to stop us, we ran after the enemy but he slipped into the sewers of the city, so we must run to catch them.


But what we did not know is that this enemy already had everything planned, he has created many wild creatures and difficult to defeat, it will depend on us to kill them all to bring peace to the city.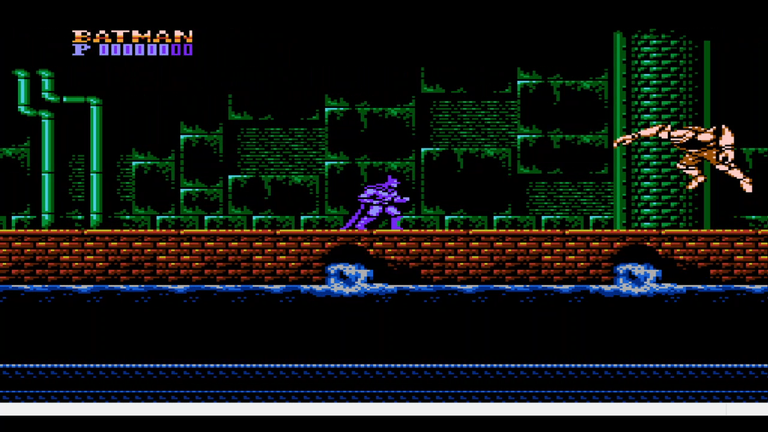 Capture made by me / Captura hecha por mi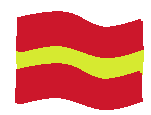 Al dar unos pocos pasos nos encontraremos a uno de los fenómenos que el Joker ha creado.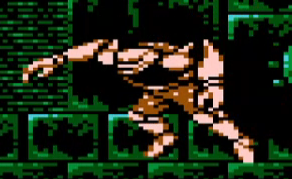 Captura hecha por mi
Este enemigo es una verdadera molestia, salta sin cesar por todos lados, es como una mezcla de humano con un gorila, son difíciles de matar y a la vez son muy veloces.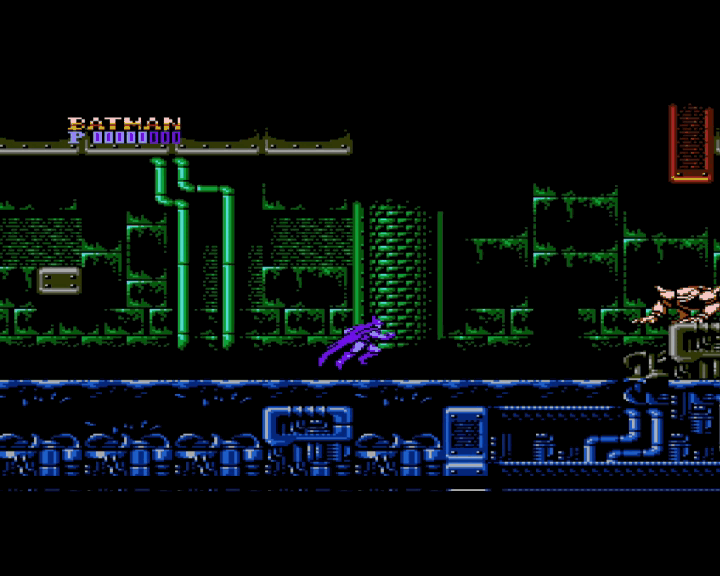 GIF de mi autoría
Como podrán observar en el GIF, es un enemigo es muy molesto, de hecho es el único enemigo que me ha matado tantas veces, sin mentir ha logrado matarme más de veinte veces seguidas.
¿Y como no será complicado de matar? Si salta la mayor parte del tiempo, en el video le coloque el apodo de "saltamontes". ¡jajaja!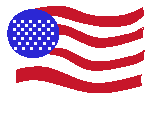 After a few steps we will meet one of the phenomena that the Joker has created.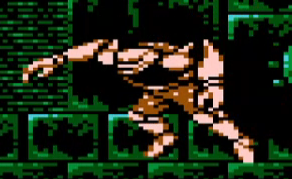 Capture made by me
This enemy is a real nuisance, it jumps all over the place, it's like a mixture of a human and a gorilla, they are difficult to kill and at the same time they are very fast.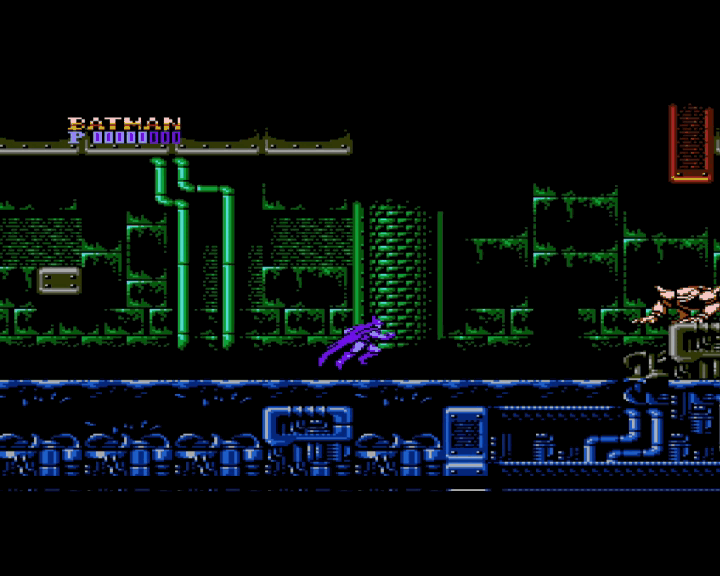 GIF of my authorship
As you can see in the GIF, he is a very annoying enemy, in fact he is the only enemy that has killed me so many times, without lying he has managed to kill me more than twenty times in a row.
¿And how can he not be complicated to kill? If he jumps most of the time, in the video I nicknamed him "grasshopper". ¡hahaha!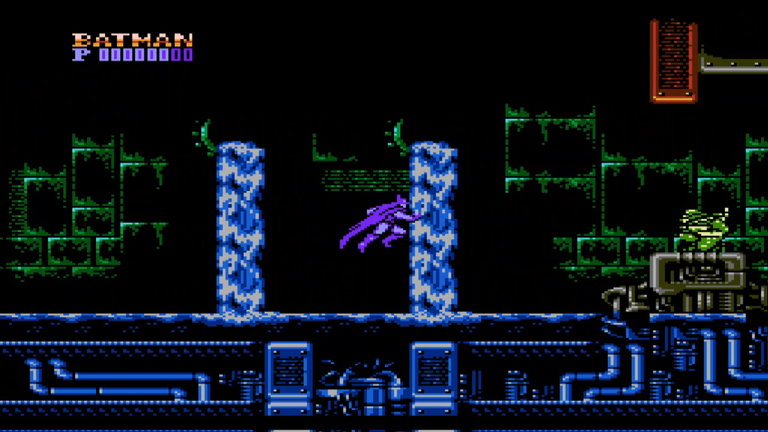 Capture made by me / Captura hecha por mi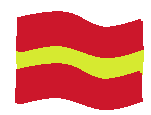 Más adelante hemos bajado hacia las alcantarillas donde encontraremos algunas cosas que debemos tener en cuenta, nos podrán causar daños.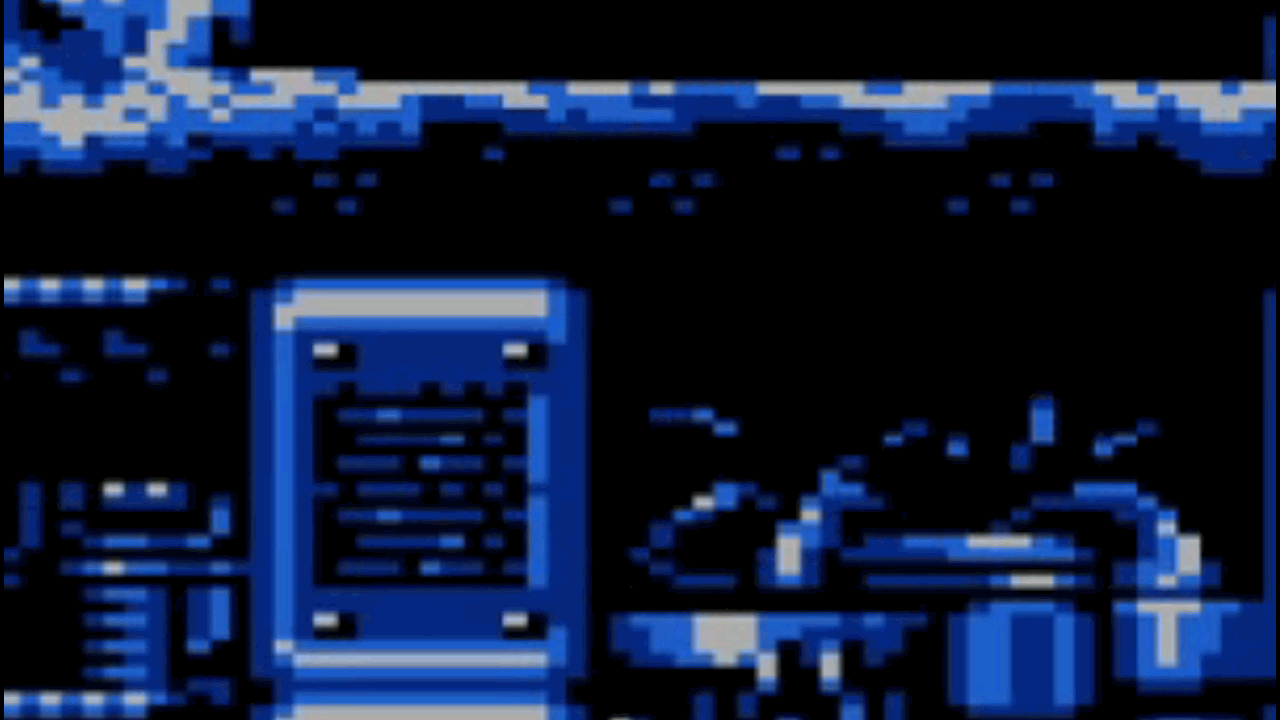 GIF de mi autoría
Una de ellas son estos ventiladores acuáticos, son los que se encargan de procesar el agua de las alcantarillas, si caemos o tocamos algunas de ellas nos restaran vitalidad.
Estarán por todos lados mientras que estemos en la alcantarilla, tanto en el suelo como en las paredes y algunas esquinas de las plataformas.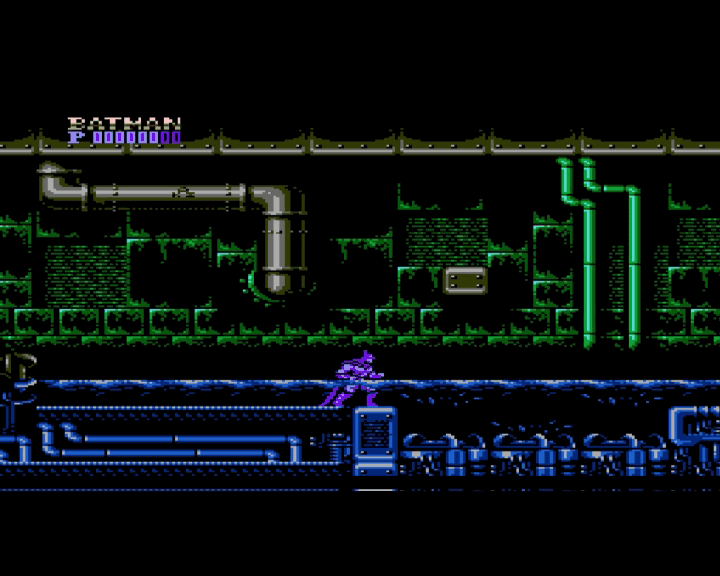 GIF de mi autoría
También me encontré un lugar donde hay tres de esos ventiladores acuáticos, en esta parte me detuve por un rato para pensar en como llegar hacia el otro lado, un dato muy gracioso es que tenía la respuesta ante mis ojos, solo tenía que saltar entre la plataforma de enfrente hacia la pared para poder estar encima de ella.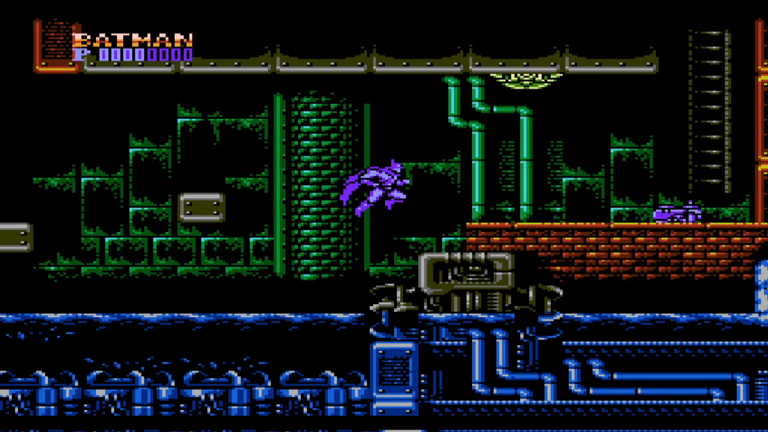 Captura hecha por mi
Luego de pasar por todas las plataformas llegaremos a una parte donde tenemos que subir por unas escaleras, pero no antes sin enfrentarme a la máquina creadora de bombas y el mismo enemigo que se arrastra por el suelo a gran velocidad si nos ve.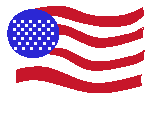 Further on we have gone down into the sewers where we will find some things to watch out for, they can cause us harm.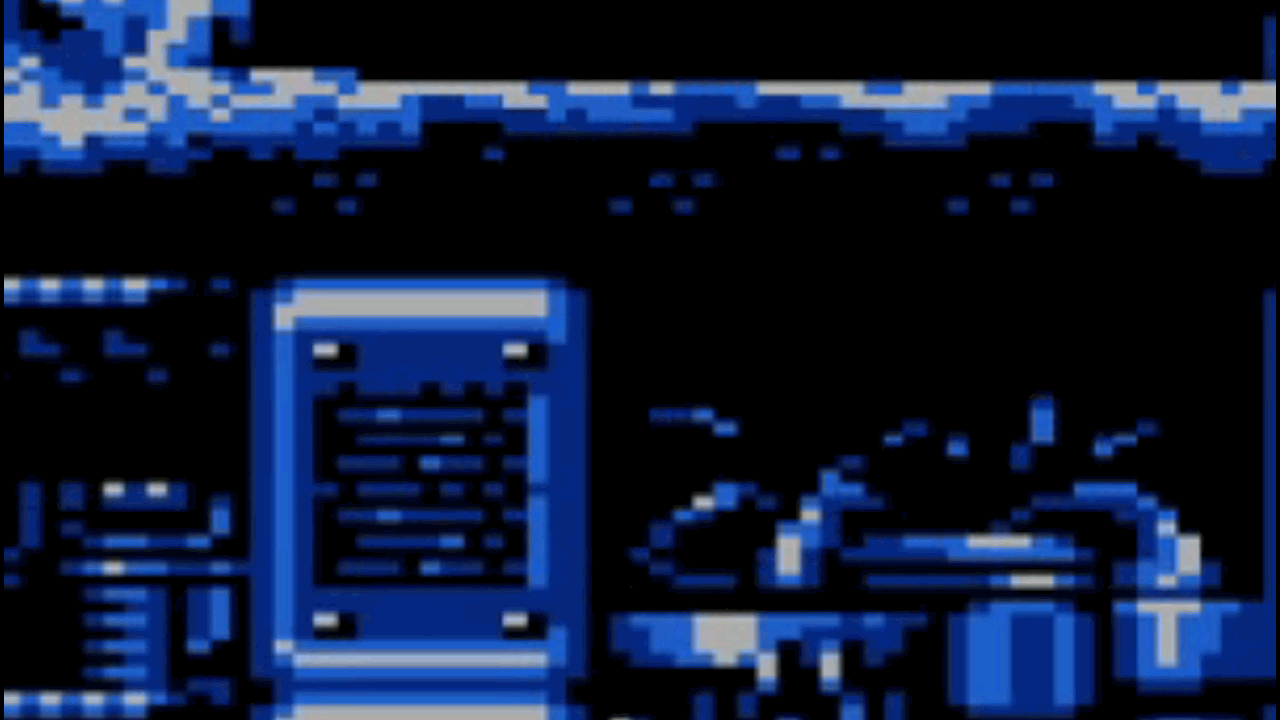 GIF of my authorship
One of them are these aquatic fans, they are in charge of processing the water from the sewers, if we fall or touch any of them they will subtract us vitality.
They will be everywhere while we are in the sewer, both on the floor and on the walls and some corners of the platforms.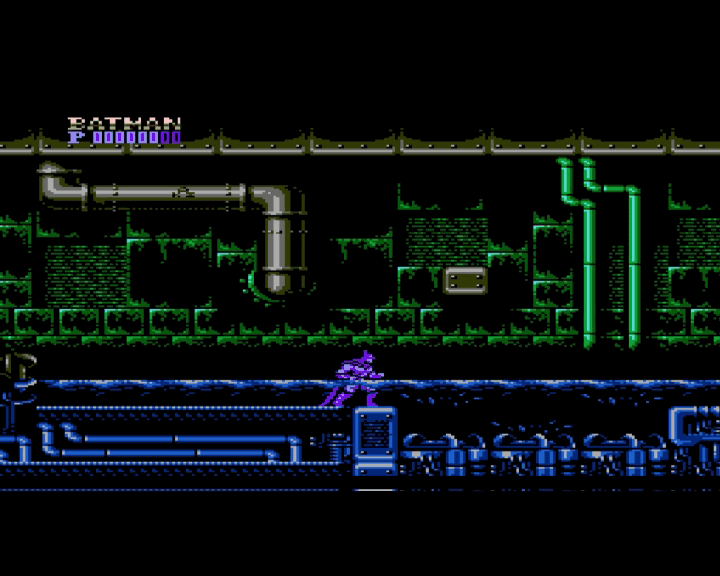 GIF of my authorship
I also found a place where there are three of those aquatic fans, in this part I stopped for a while to think about how to get to the other side, a very curious fact is that I had the answer before my eyes, I just had to jump between the platform in front of the wall to be able to be on top of it.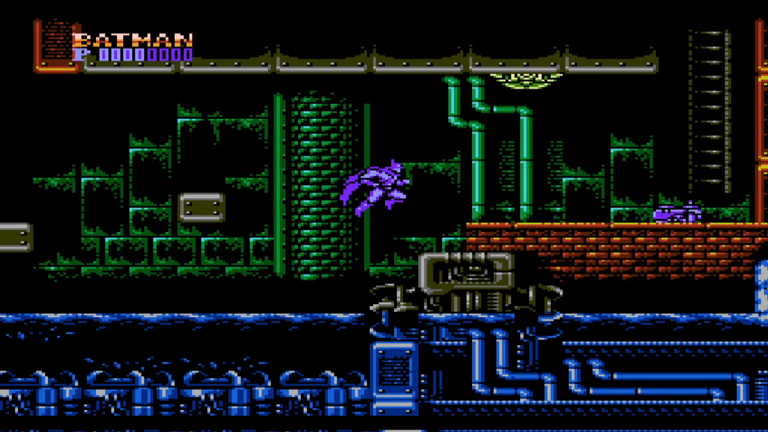 Capture made by me
After passing through all the platforms we will reach a part where we have to climb some stairs, but not before facing the bomb machine and the same enemy that crawls across the floor at high speed if he sees us.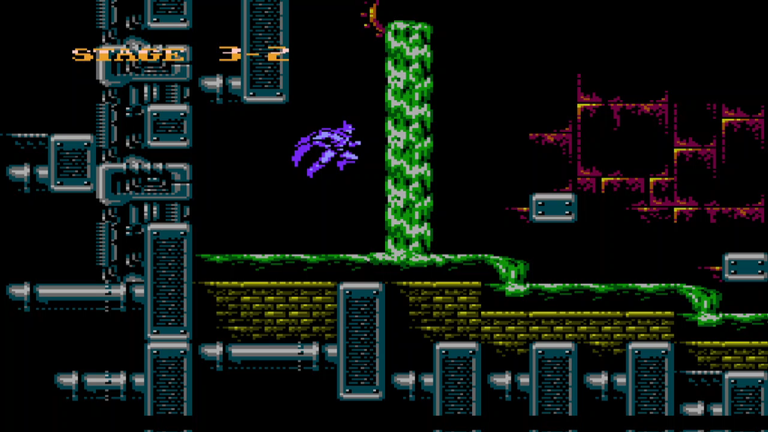 Capture made by me / Captura hecha por mi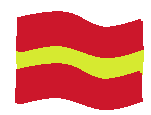 Ya en la nueva zona, tenemos que estar atentos ante las caídas, ya que tenemos que bajar un par de veces para poder trepar hacia la superficie y localizar al Joker.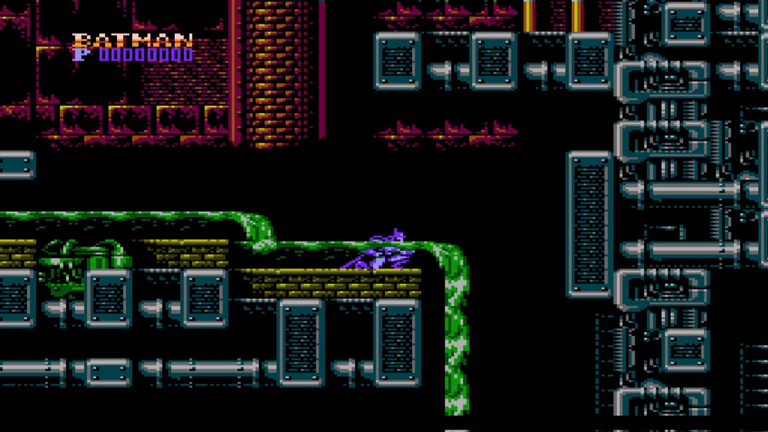 Captura hecha por mi
Mientras corría hacia adelante me encontré un callejón sin salida, donde mi única opción era dejarme caer libremente, pero no brutamente porque me morí por culpa de esos ventiladores acuáticos, están por todos lados.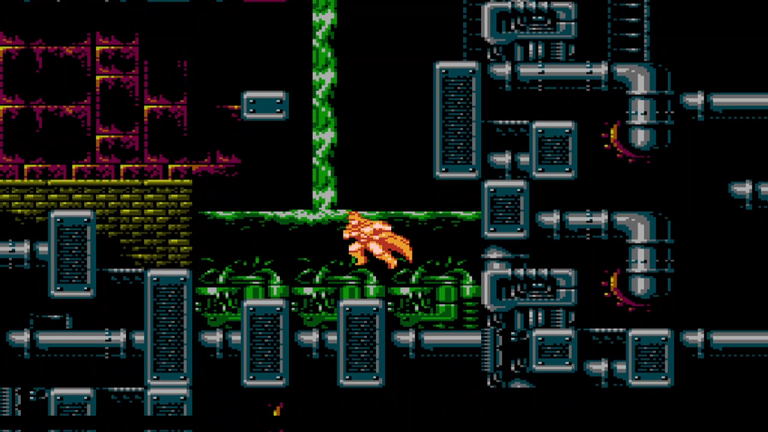 Captura hecha por mi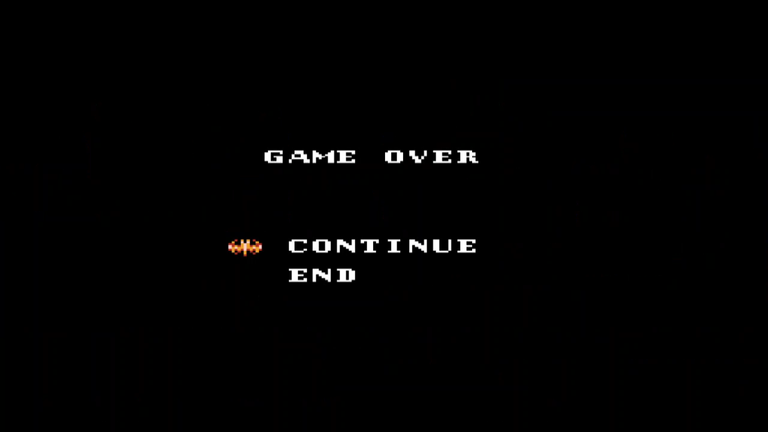 Captura hecha por mi
Como había muerto muchas veces el juego me coloco un mensaje que decía, "Fin del juego".
Donde puedo elegir si continuo mi aventura o me rindo, pero aquí ¡Nadie se rinde!.
Continuamos y volvemos a intentarlo, pero por supuesto desde la nueva zona en donde quedamos.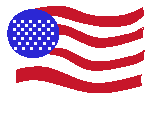 Already in the new area, we have to be attentive to the falls, as we have to go down a couple of times to climb to the surface and locate the Joker.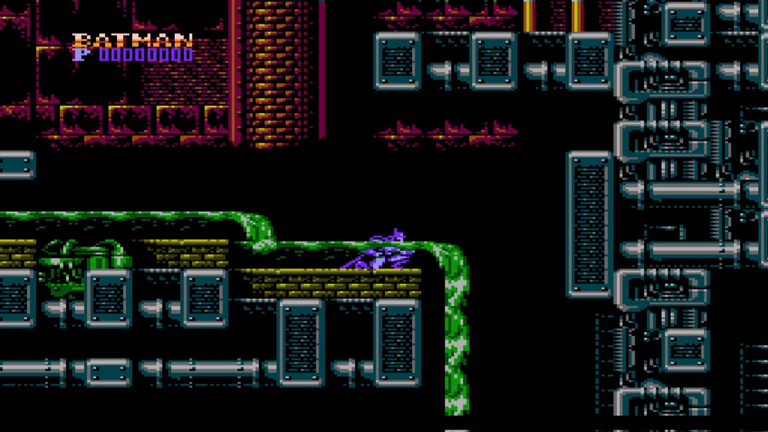 Capture made by me
While running forward I found a dead end, where my only option was to free fall, but not brutally because I died because of those water fans, they are everywhere.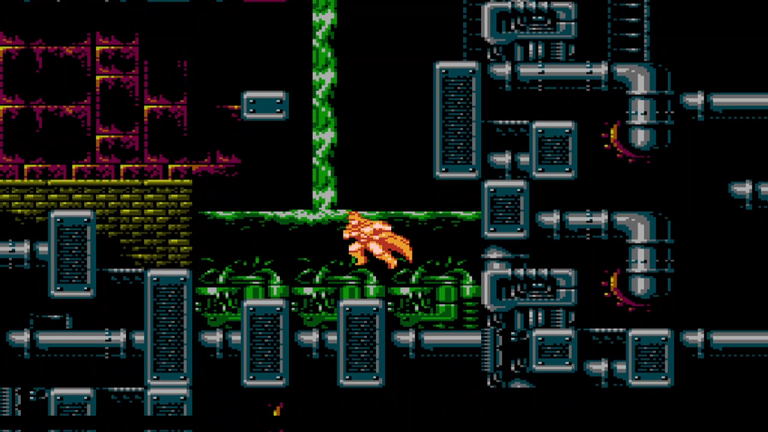 Capture made by me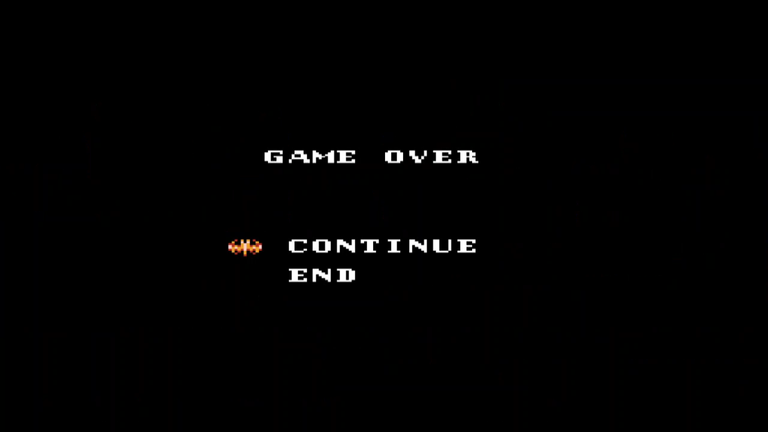 Screenshot made by me
As I had died many times the game put me a message that said, "End of game".
Where I can choose whether to continue my adventure or give up, ¡but nobody gives up here!
We continue and try again, but of course from the new area where we are.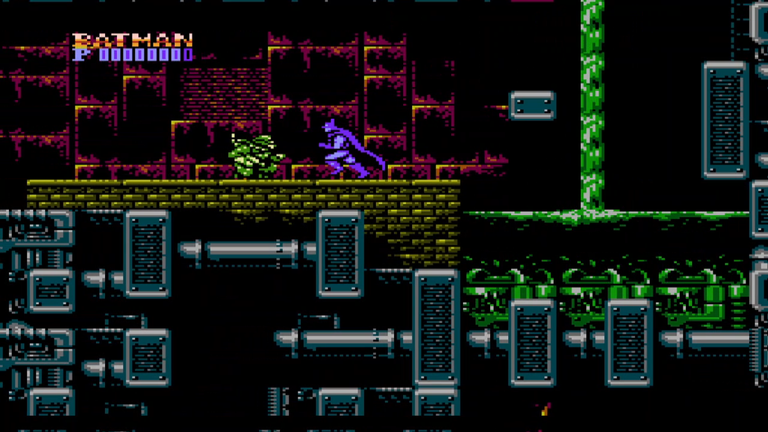 Capture made by me / Captura hecha por mi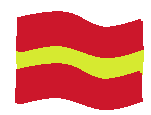 Luego de continuar la partida, supe como dejarme caer y me enfrente a un enemigo armado con lanza llamas, ya estos enemigos los conocemos muy bien y sabemos que son fáciles de matar.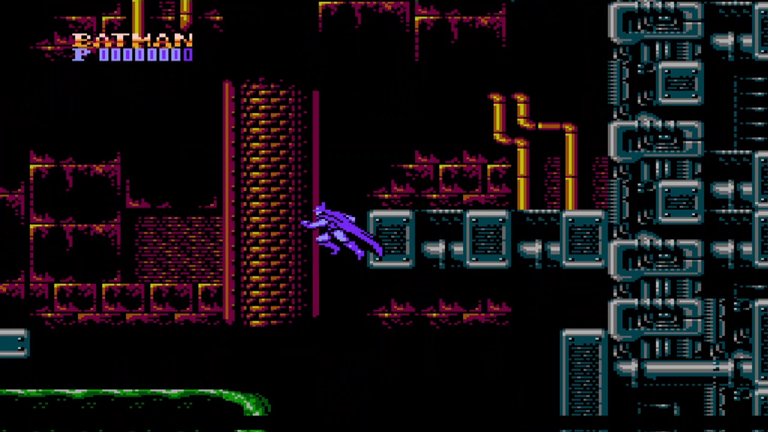 Captura hecha por mi
Seguí dejándome caer entre muchas plataformas hasta llegar al final de la caída donde tuve una mala suerte.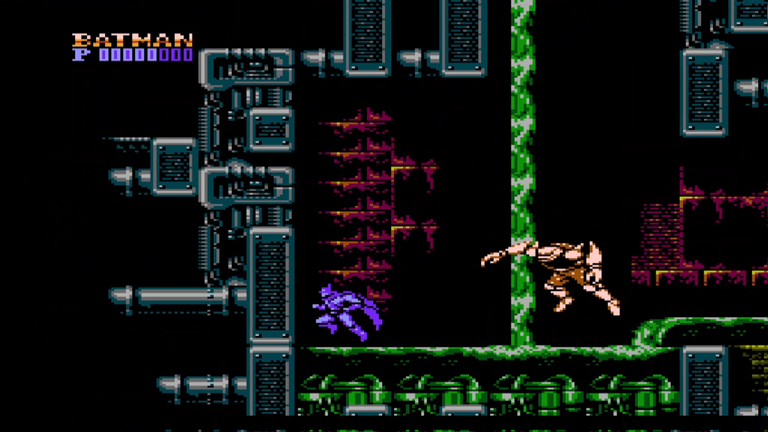 Captura hecha por mi
Al dejarme caer volví a tener contacto con estos ventiladores acuáticos y el enemigo que muchos de nosotros odiara en toda su vida.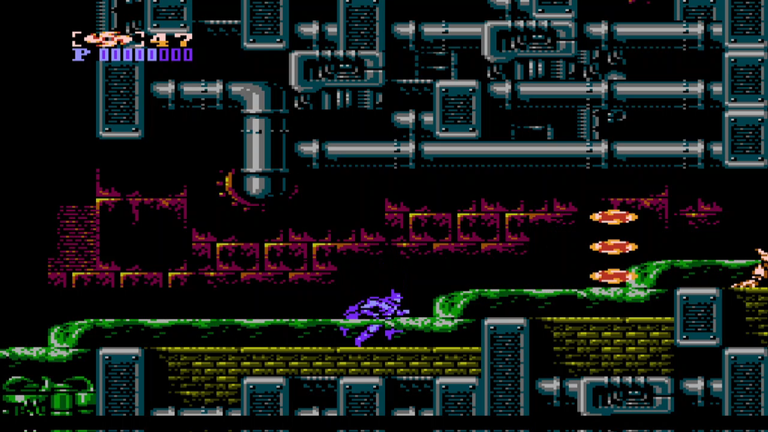 Captura hecha por mi
Luego de matar al primer "Saltamontes" más atrás aparecía otro, así que como el bug del juego hizo que él se quedara en ese sitio donde vez en él capture de arriba, lo ataque con mi disco expansivo, a esto es lo que yo llamo "aprovecha el Bug" ¡jajaja!
Gif de mi autoría
Al final del recorrido encontré otro callejón sin salida, así que salte entre las plataformas y paredes para poder salir hacia la superficie.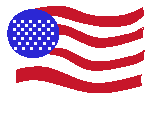 After continuing the game, I knew how to drop and I faced an enemy armed with a flamethrower, we already know these enemies very well and we know that they are easy to kill.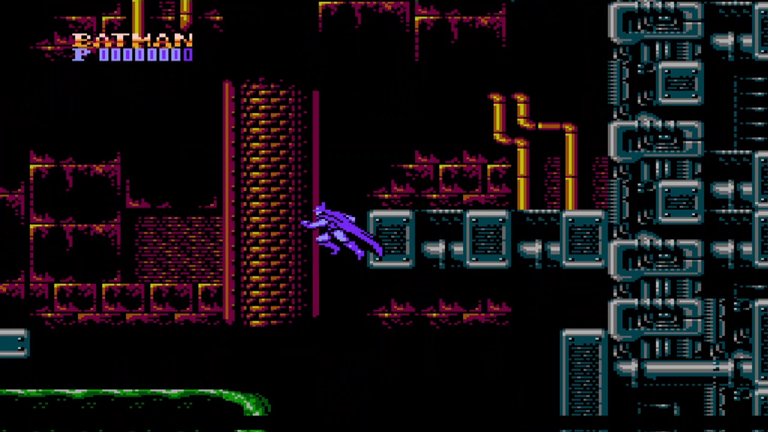 Capture made by me
I kept dropping between many platforms until I reached the end of the fall where I had a bad luck.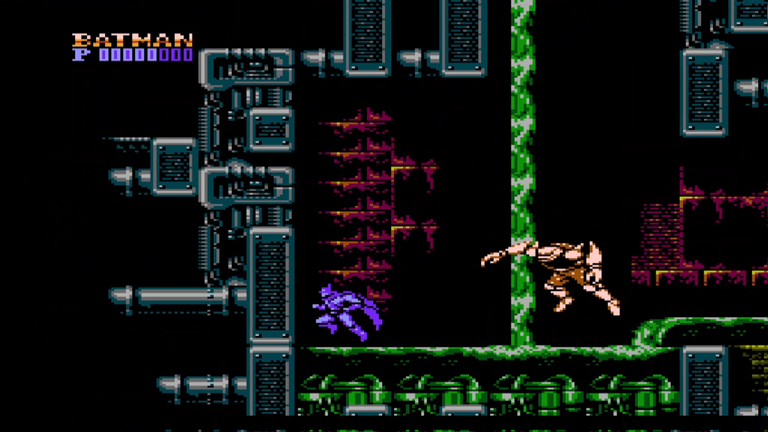 Capture taken by me
As I dropped I came back into contact with these aquatic fans and the enemy that many of us will hate all our lives.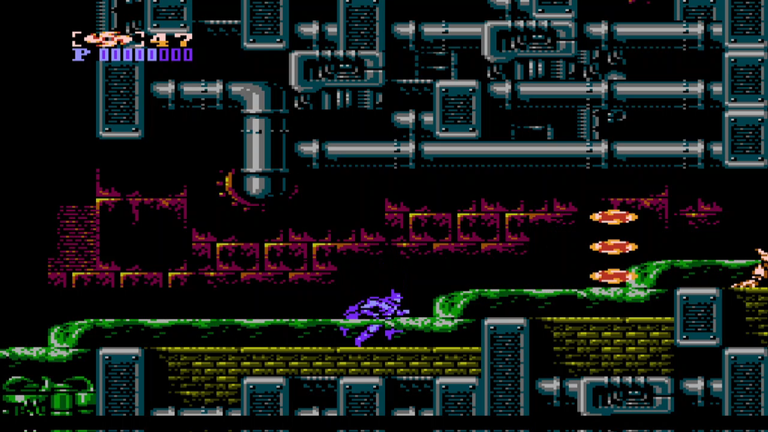 Capture made by me
After killing the first "Grasshopper" further back appeared another one, so as the game bug made him stay in that place where you see in the capture above, I attacked him with my expanding disk, this is what I call "take advantage of the Bug" hahaha!
Gif of my authorship
At the end of the path I found another dead end, so I jumped between the platforms and walls to get out to the surface.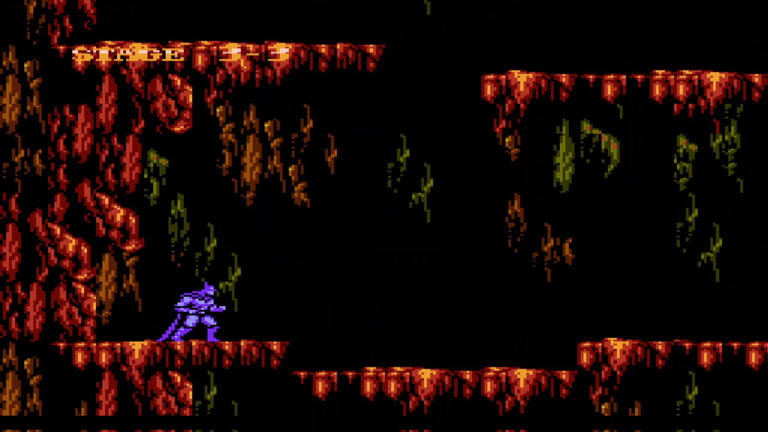 Capture made by me / Captura hecha por mi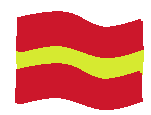 En la última zona podemos ver que ya no estamos en la ciudad, lo que me hizo preguntarme....
¿Dónde estoy?
Después de explorar y examinar la zona me di cuenta de que sigo bajo la ciudad, pero no en las alcantarillas, es una mina de metro.
El Joker ha estado un poco ocupado ¿eh?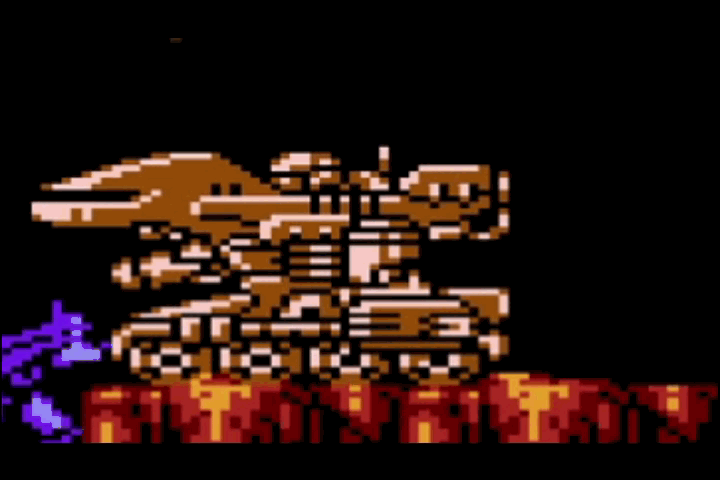 Gif de mi autoría
Tenemos otro nuevo enemigo, al principio pensé que era un dragón, pero no lo es, es una máquina de escupir fuego, tiene un buen alcance y para colmo es mucho más duro que cualquier otro enemigo al que nos hayamos enfrentado antes.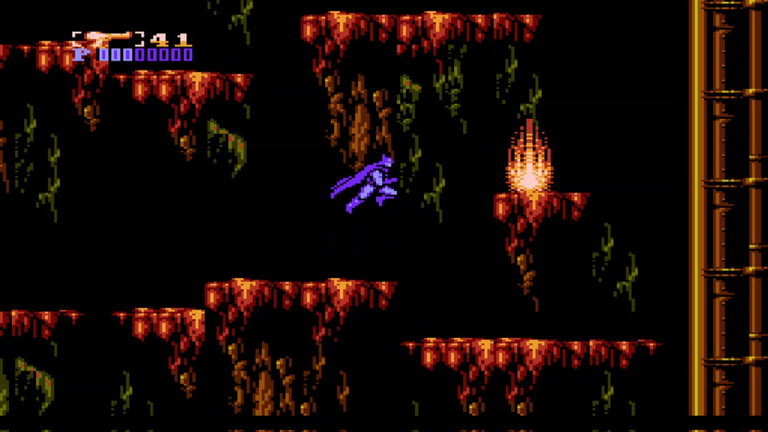 Captura hecha por mí
Cuando lo derroté tuve que saltar entre las paredes para subir a esta mina, donde me encontré de nuevo con otro tanque que escupe fuego.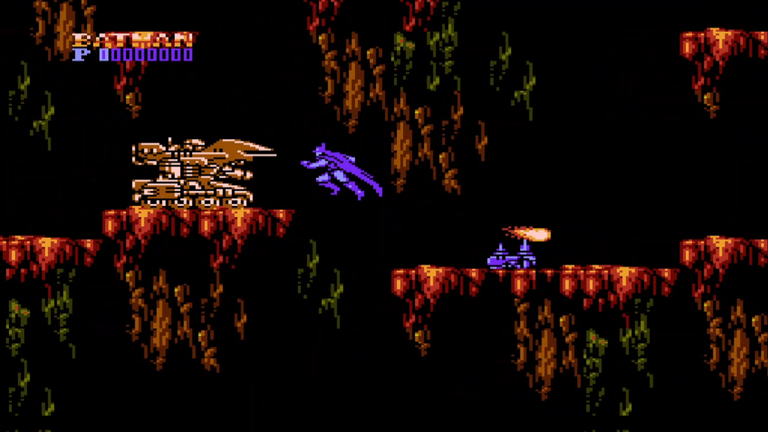 Captura realizada por mí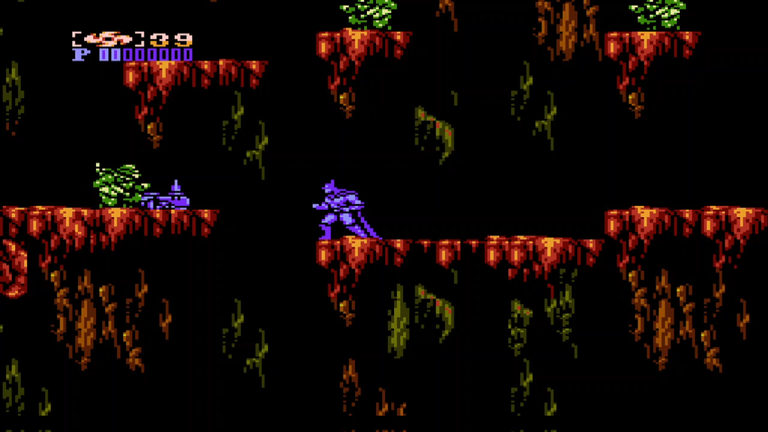 Captura realizada por mí
¡En esta zona veo que hay más enemigos de lo habitual, pero al menos son un poco fáciles y no hay "Saltamontes" así que nada puede ser mejor. jajaja!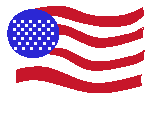 In the last area we can see that we are no longer in the city, which made me wonder....
Where am I?
After exploring and examining the area I realized that I'm still under the city, but not in the sewers, it's a subway mine.


Joker's been a bit busy eh?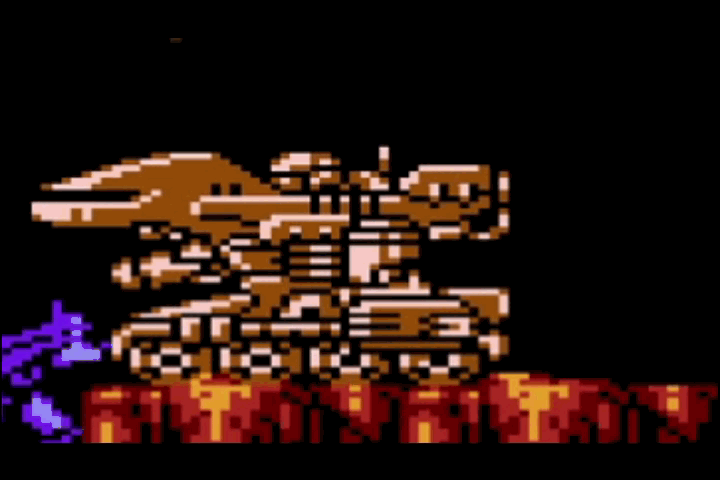 Gif of my authorship
We have another new enemy, at first I thought it was a dragon, but it's not, it's a fire spitting machine, it has a good range and to top it off it's much tougher than any other enemy we've faced before.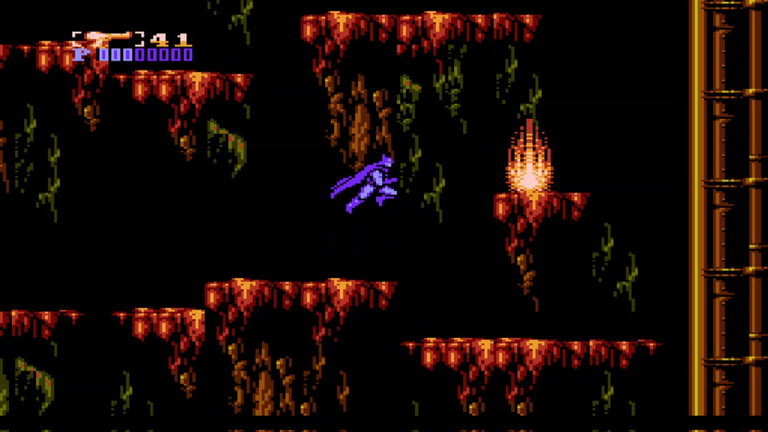 Capture made by me
When I defeated him I had to jump between the walls to climb this mine, where I met again another tank that spits fire.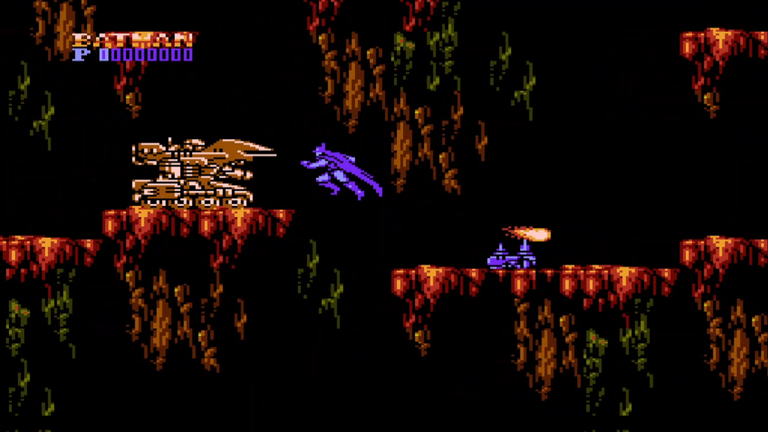 Capture by me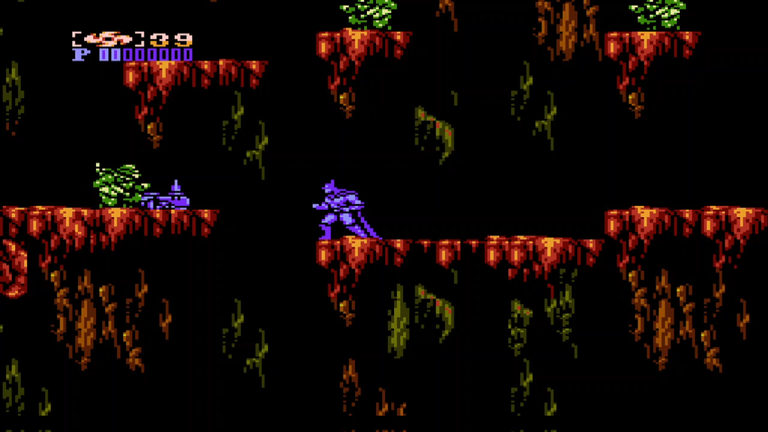 Capture made by me
In this area I see that there are more enemies than usual, but at least they are a bit easy and there are no "Grasshoppers" so nothing can be better. hahaha!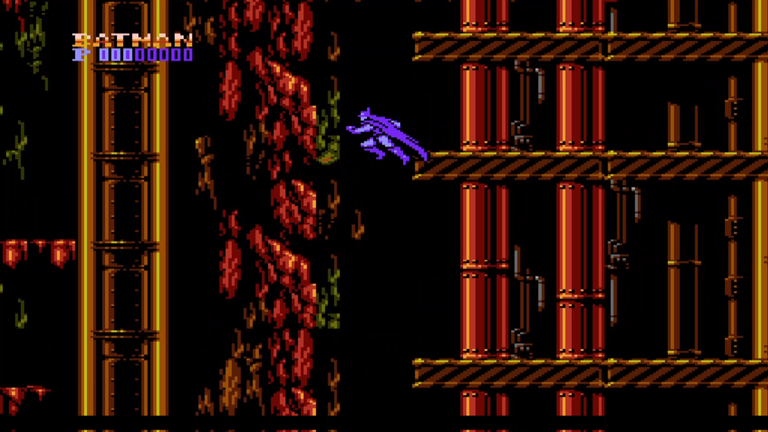 Capture made by me / Captura hecha por mi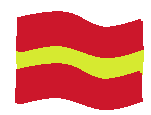 Al final de toda la zona encontré unas extrañas tuberías que se dirigen hacia la superficie, estas tuberías son respiraderos para que todo el que se encuentre en el interior de la mina no se asfixie.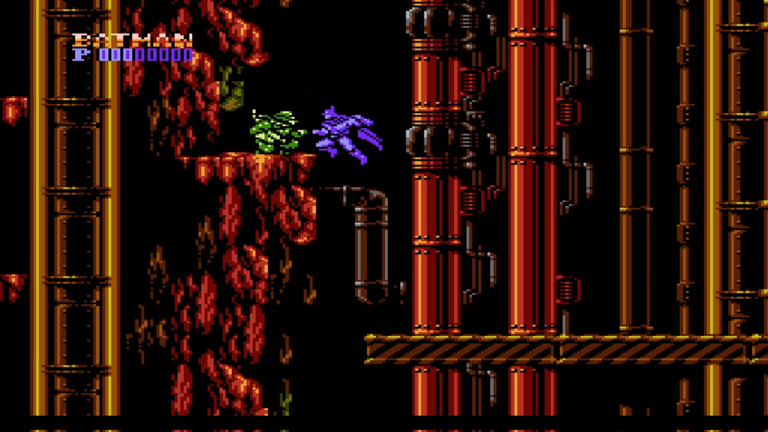 Captura de mi autoría
Mientras escalamos podemos encontrar enemigos equipado con lanzallamas, por suerte podemos saltar y atacar a la vez, también tenemos que tener cuidado con una cosa.
GIF de mi autoría
En las tuberías de los respiraderos podemos encontrar un objeto que está en constante movimiento, si nos acercamos a ellas podrán causarnos mucho daño y nos ara caer impidiéndonos a nosotros escalar.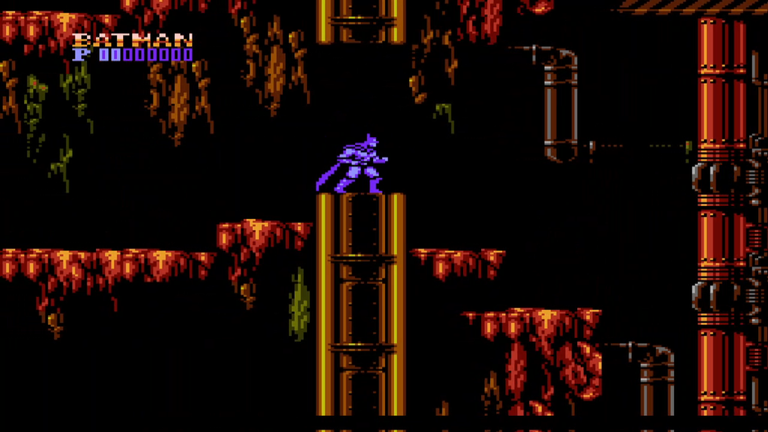 Captura de mi autoría
Cuando lleguemos a estas tuberías de color amarillo habremos encontrado al Joker y por supuesto pelearemos con él.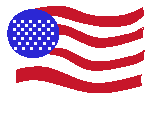 At the end of the whole area I found some strange pipes leading to the surface, these pipes are vents so that everyone inside the mine does not suffocate.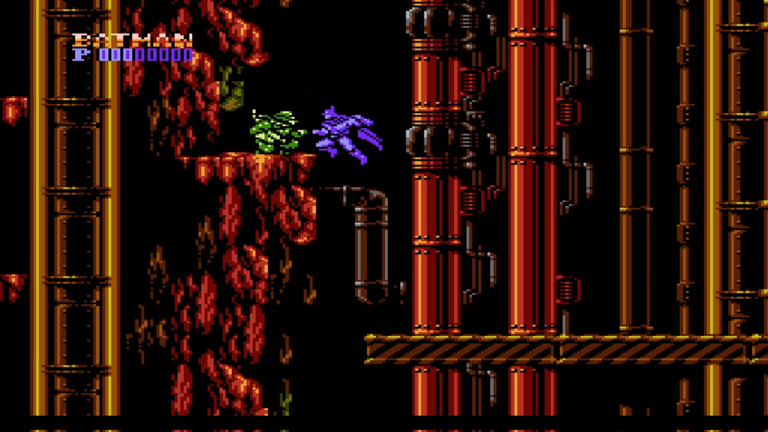 Capture of my authorship
While climbing we can find enemies equipped with flamethrowers, luckily we can jump and attack at the same time, we also have to watch out for one thing.
GIF of my authorship
In the pipes of the vents we can find an object that is constantly moving, if we approach them can cause us a lot of damage and ara us fall preventing us to climb.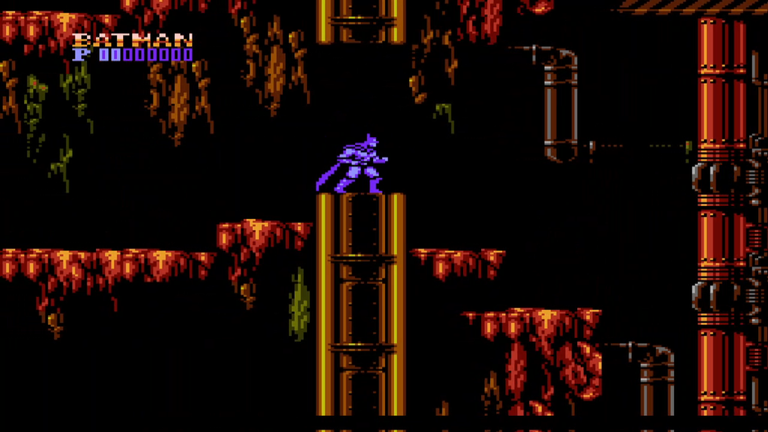 Capture of my authorship
When we reach these yellow pipes we will have found the Joker and of course we will fight with him.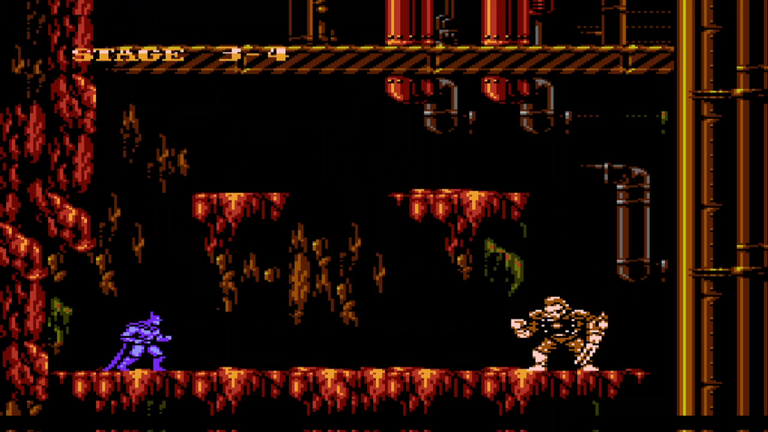 Capture made by me / Captura hecha por mi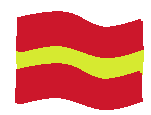 Al comenzar el combate veremos que este enemigo tiene como arma secundaria un guante con garras.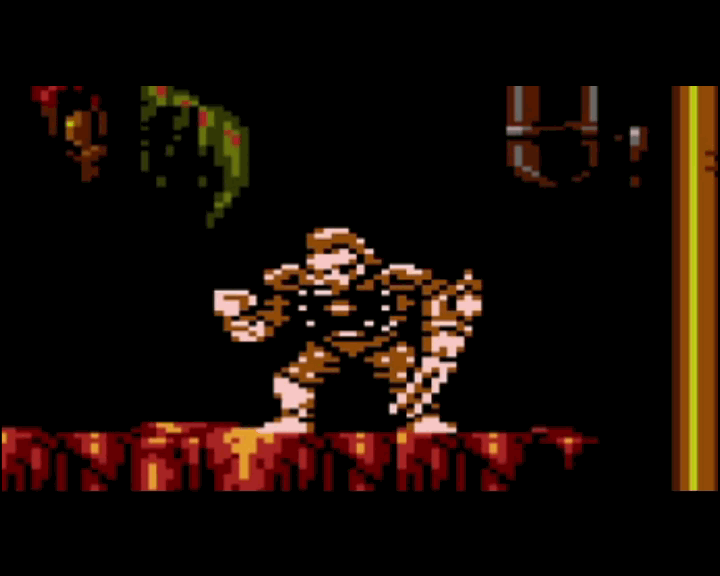 GIF de mi autoría
Este enemigo es muy rápido, saltará para todos lados, tiene una buena resistencia y atacarle con nuestros armamentos será complicado, ya que no deja de moverse en toda la batalla.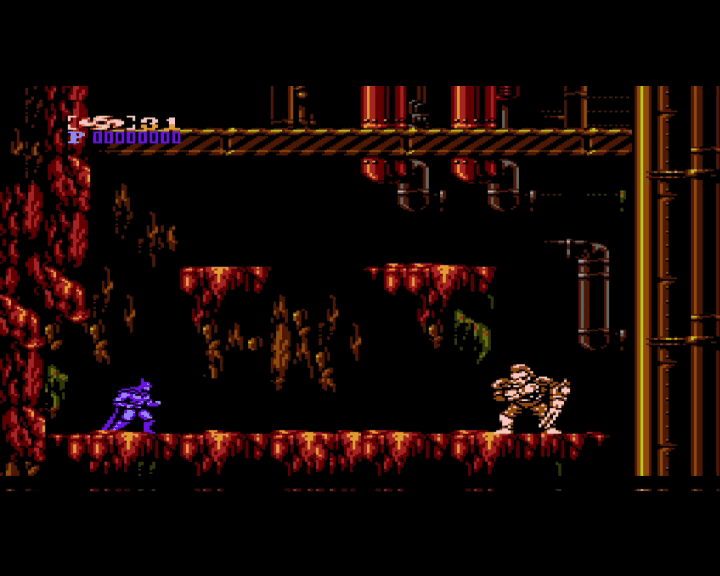 GIF de mi autoría
Por mucho que intentemos movernos lejos de él, de un solo salto llegara a matarnos, ni siquiera podemos salvarnos en las plataformas que hay sobre nosotros.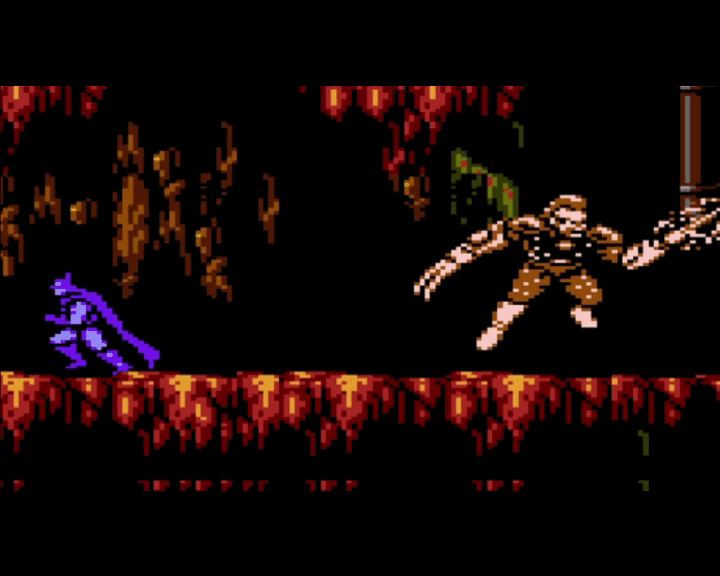 GIF de mi autoría
También está equipado con una espada eléctrica, donde cada vez que ataque lanzara una onda expansiva y por si fuera poco tiene mucho alcance.
Es extremadamente veloz, y será imposible matarle a no ser que le pillemos el truco y por suerte lo encontré.
GIF de mi autoría
Para poder matar a este enemigo nos tenemos que posicionar en la esquina izquierda de la pantalla, notaremos que hay una pequeña brecha, donde nos quedaremos hay para golpearlo con los puños, al cabo de un rato habremos derrotado a este poderoso enemigo.
Y así concluye el post de hoy hermanos espero les sea de su agrado ¡Hasta la próxima!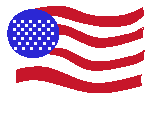 At the beginning of the fight we will see that this enemy has a clawed glove as a secondary weapon.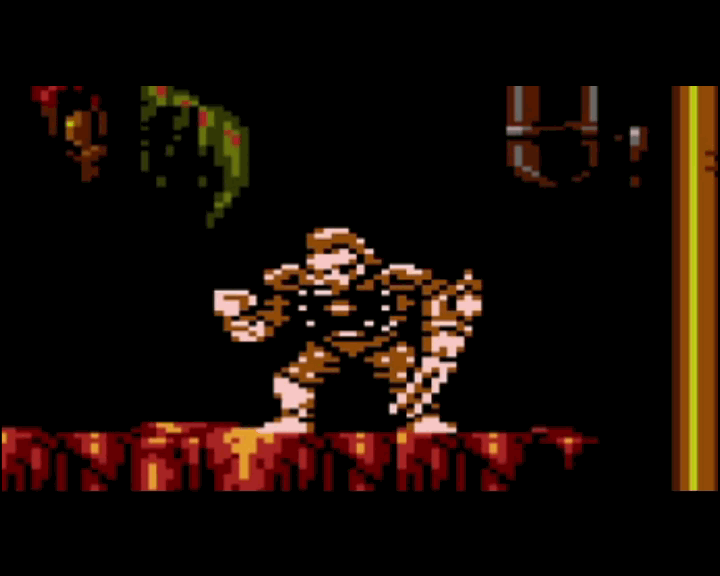 GIF of my authorship
This enemy is very fast, he will jump everywhere, he has a good resistance and attacking him with our weapons will be complicated, since he doesn't stop moving during the whole battle.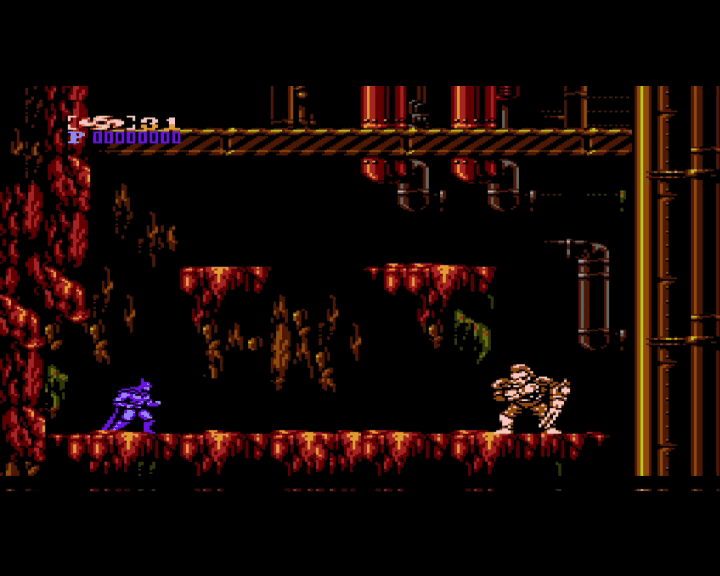 GIF of my authorship
No matter how much we try to move away from him, he will kill us with a single jump, we can't even save ourselves on the platforms above us.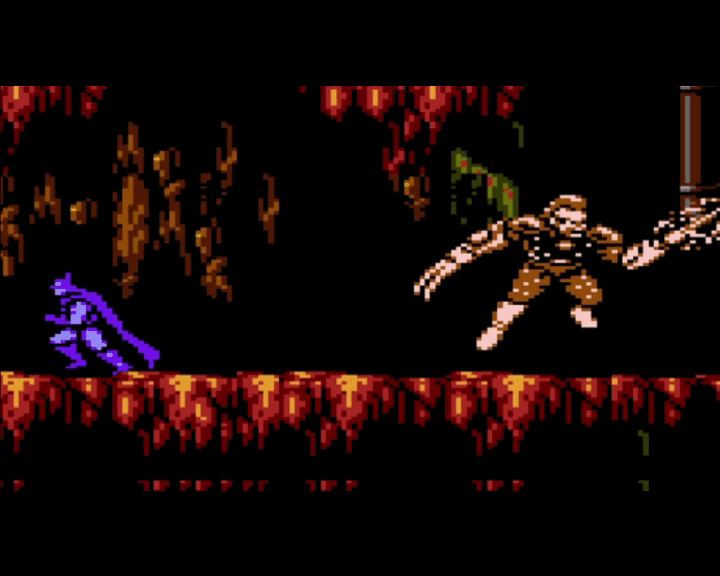 GIF of my authorship
He is also equipped with an electric sword, where every time he attacks he will launch a shockwave, and to top it off, he has a long reach.
He is extremely fast, and it will be impossible to kill him unless we get the hang of it and luckily I found it.
GIF of my authorship
To be able to kill this enemy we have to position ourselves in the left corner of the screen, we will notice that there is a small gap, where we will stay there to hit him with our fists, after a while we will have defeated this powerful enemy.
And thus concludes today's post brothers I hope you like it. Until next time!


Discord LionSaturBix#7545


---
Los separadores son de mi autoría, los captures son realizados desde mi perfil de jugador en mi ordenador, el gif es de mi autoría y el video se encuentra en mi canal de YouTube.
The separators are of my authorship, the screenshots are taken from my player profile on my computer, the gif is of my authorship and the video is on my YouTube channel.
Programas que utilicé para crear mi diseño es este:
This is the program I used to create my design:
Gif y portada cortesía de Canva
Gif and cover courtesy of Canva
Traducido por Deepl