Hello to all Hivers who love videogames... Welcome once again to another installment of my work. Today I bring you my progress in the career mode I'm playing in "FIFA 08", I just have to say, make yourselves comfortable and let's start ;)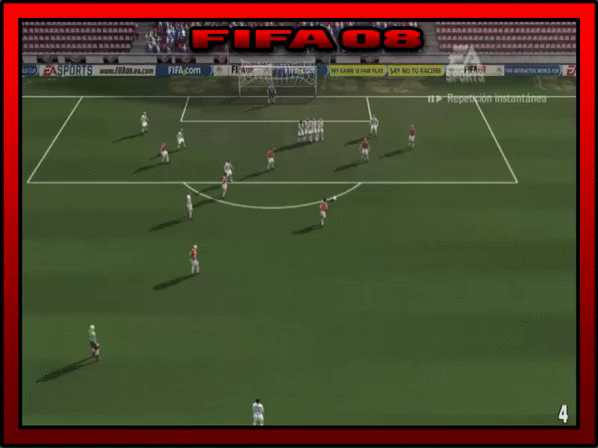 In my previous installment of my career mode in "FIFA08", I shared with you my start in this great adventure. I was telling you about some strategies that I implemented to start my way in the tournament. I made good moves in the transfer market, in which I was able to sign some players who were free, that is to say without teams, as these were players of a fairly regular "MED", but that was above 70, in a way it was not going to be so easy to sign them, so I had to offer them a good sum of money in the salary per game in order to achieve the task of signing them.
Once I managed to do it, I put them on the transferable list to sell them and thus be able to raise funds for my budget, which was quite low at the beginning.
Well! Everything I set out to do at the beginning, to my good fortune, worked out in the best way, with what I was able to raise from the sale of the players, I was able to invest part of that capital in my stadium manager, this will most likely start to pay off in the medium term and make my budget go up little by little. This will help me to improve the team and also to train all the staff of the club, all this will help my team to be more competitive.

I have been progressing regularly, and when I say regularly is because I have not been constant in a positive way in the games, I have lost several of them and even came to lose several of them in a row, the truth is that this fifa brings them and play with the weakest team in the game makes it a real odyssey. But for my luck not everything is bad, most of the lost games came in the process where I was trying to sign some players, the truth cost me a lot, but I managed to sign a trio that has helped me to take a breath in recent games, so much so that I have managed to climb to the middle of the standings in the league.
This trio of players are the following: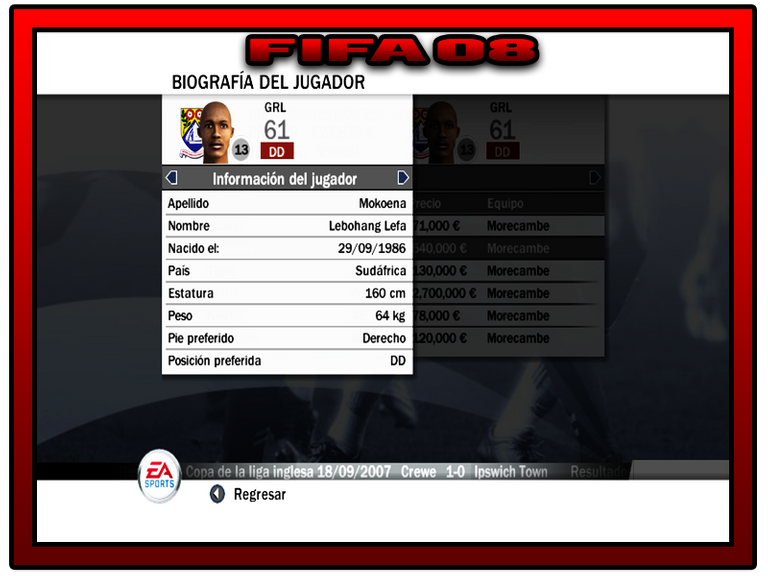 The first of the three signings was the player "Mokoena", this player has always liked me, despite not having a future projection, it will help me a lot in the team, this player is characterized as a striker (Far Right) very fast, but lacks stamina and often run out of energy in the final stages of the game.
The idea of this signing is to take advantage of his speed on the wings or in the best case, try to open spaces where this player can exploit his speed and take advantage of the hand to hand against the opposing goalkeeper.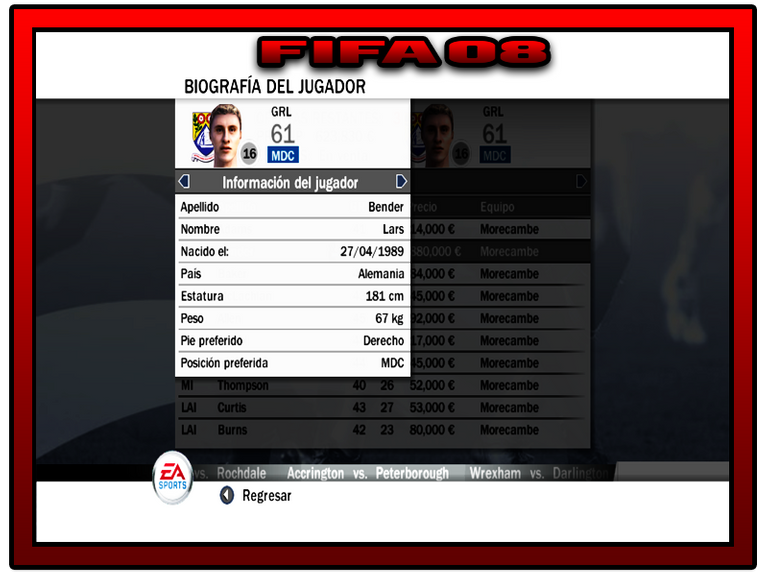 The second player I managed to sign was "Bender", this player is a midfield player who is characterized by his strength and aggressiveness with which he faces his opponents, his greatest virtue in the midfield is to recover balls. What caught my attention when I signed him was his "MED" and age, in this fifa for the time when I signed him when he was 18 years old, with a "MED" of 61, his future projection is good, I am sure that with his growth and ability I will have a good guarantee in the midfield for the current season and the next one.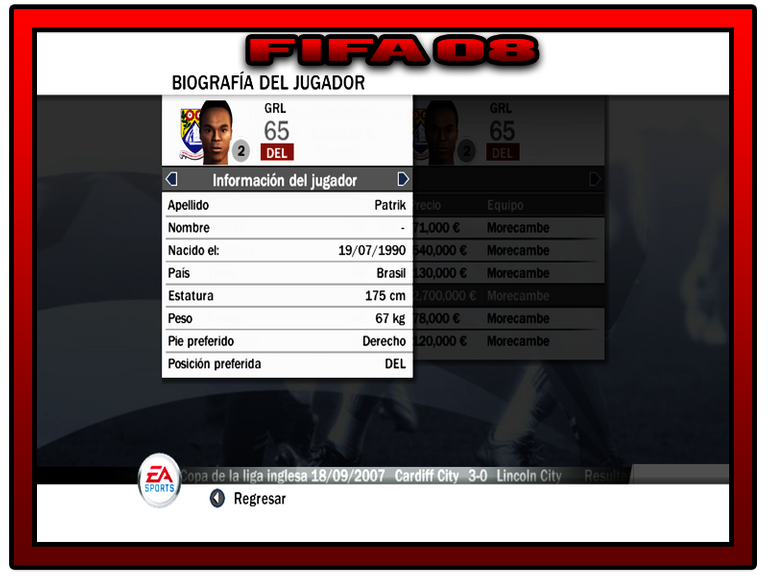 The third and last player that I could sign in this first transfer market, was the player "Patrik", I have to say that with this signing if I won the lottery, I can say that this player in the "FIFA08" is one of the greatest promises that the game has, to be honest I had never been so lucky to sign this player with a team as weak as the "Morecambe", it was just a matter of trying and my biggest surprise was that the second attempt this player accepted. "Patrik" is a center forward by nature, in the game he starts with a "MED" of 65 and with an age of only 17 years, in previous times I had already signed this player and his projection is abysmal, his growth is fast, but as long as he plays with enough regularity, so that his skills begin to improve more quickly. Undoubtedly the best signing I could have done in these early change.

Now talking about the games, I had previously commented that in this part everything was going in a regular way, since I was not being consistent with good results, but despite that, I hope to improve my position in the league very soon, all this I say based on the signings that I managed to get at the last moment, thanks to these I have managed to get several wins, including a very important victory against a team of "First Division", this game I played in the matches belonging to the "ENGLISH CUP", in this cup are involved all the teams that make life in the leagues of England.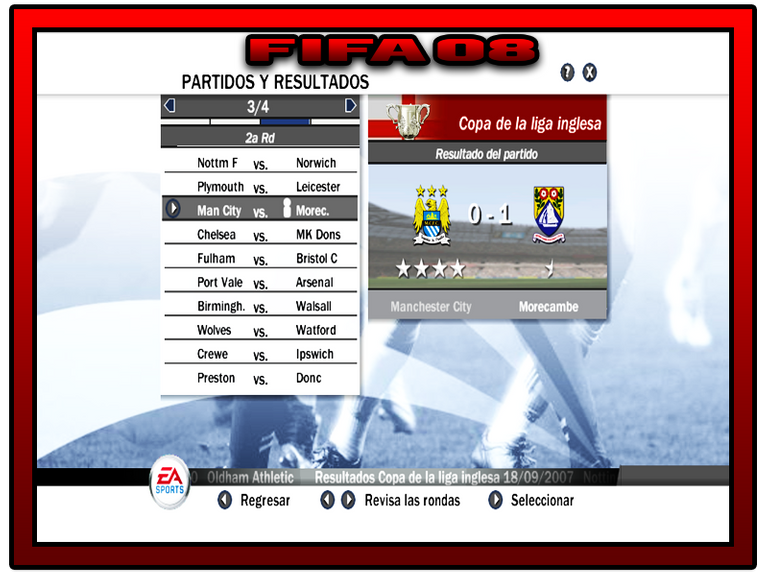 As you can see in the image above, the first division team against which I played was "Manchester City", for anyone who knows about soccer, knows that currently the "City" team is one of the best teams in the English League today, but in this case, in "FIFA08", this "City" team was not so decisive, but still against my humble team was a pretty strong opponent.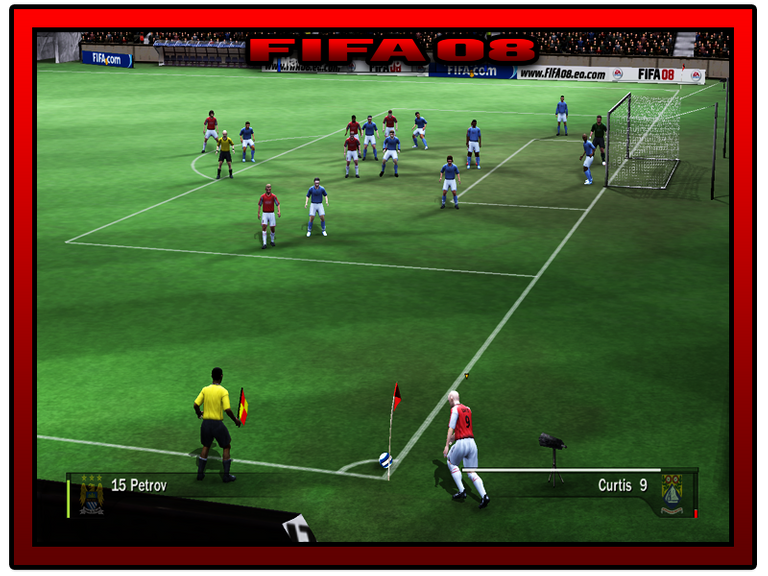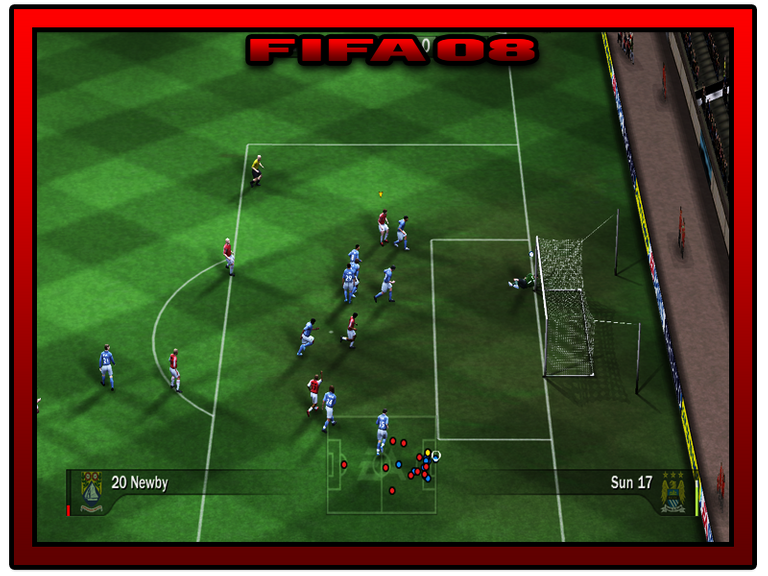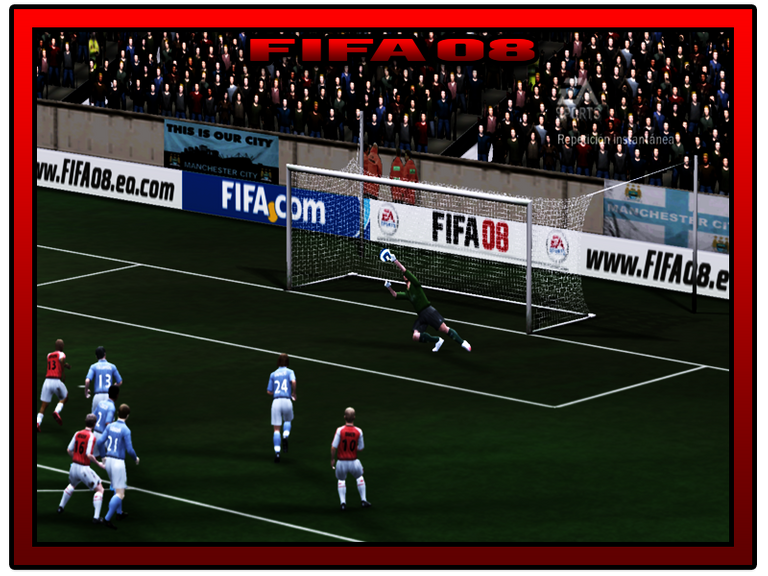 In this Cup game, from the beginning I tried to press, because of the fact that it was a top team, I was not going to get into my area to defend, I tried to have the ball to make my system of play, I was always going to attack playing the ball intelligently to find the spaces and to take advantage of the speed of "Mokoena", the game approach gave me results, but the goalkeeper of the rival team was at full strength, the goalkeeper did not let anything pass to his goal, everything was stopped.
It wasn't until extra time that I was finally able to score the winning goal... The game was quite close, every time I attacked I added many of my players in the opponent's area, this helped me to keep a high pressure and at the same time made me vulnerable in the defense, but thanks to a good positioning, I was able to get out unscathed from the few counter blows that the rival team managed to do.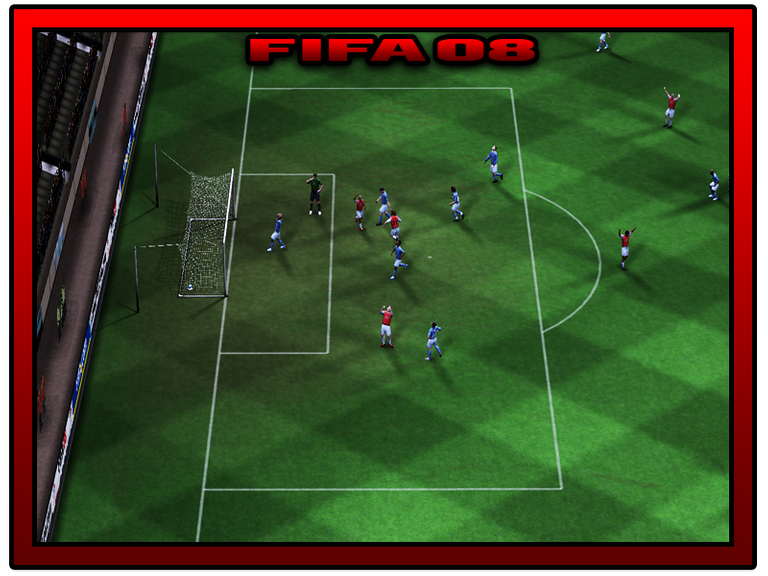 In short, it was a well-worked and hard-fought victory... I remain firmly in contention for the "Cup" and I hope to continue like this.

Now to say goodbye, I will only say that I will continue fighting to achieve the first general objective of my "Career Mode", which is to reach the 3rd division, while I advance to achieve the goal, I will be putting my hand to the trained staff of the club, investing a little in this I know I can have a pretty solid team at the end of the season and with it I hope not to have problems to advance to the next division. It is true that right now I am not in a good position in the table, but I am sure that will improve as the season progresses.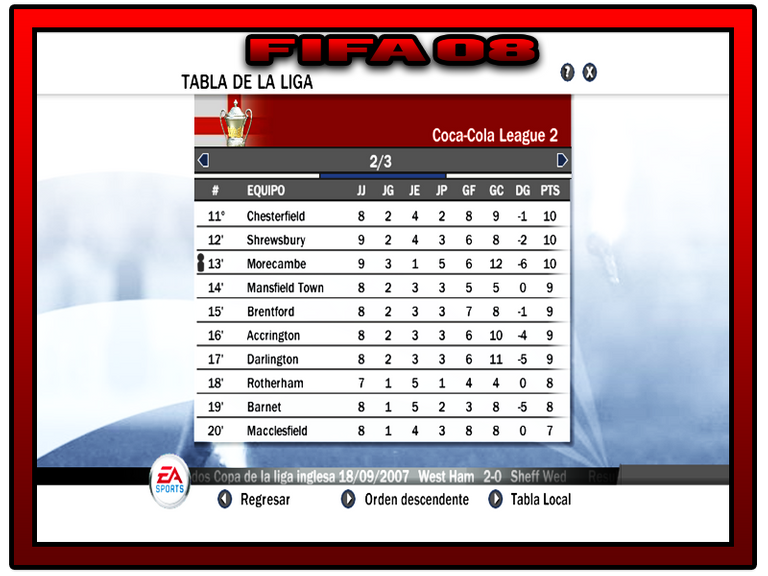 END...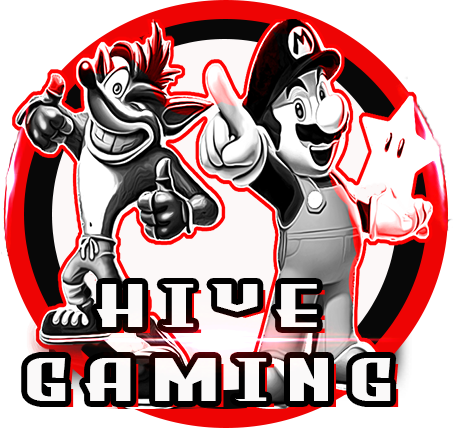 All the images shown in this content are of my total authorship... I took them from the original game and later edited them in "Photoshop CS5"... Thanks for taking the time to visit and read my content, see you soon!!!