Greetings to all Hivers who love videogames... Welcome once again to another installment of my authorship, this time I return with a new content of Dota 1, in which I will be sharing a gameplay and giving my analysis of the game.

Hero: Twin Head Dragon (Jakiro)

Dual Breath: This ability allows Jakiro to use his twin heads to release a blast of freezing fire that slows enemies and deals damage for 5 seconds.
---
Ice Path: This ability allows Jakiro to cast and create a line of ice that lasts 0.5 seconds to explode, all enemies that fall in this line of ice will be frozen for the duration of the same.
---

Liquid Fire: This ability allows Jakiro to channel a fireball that burns enemies in a 300 AoE radius, enemies are slowed and take damage for 5 seconds, this ability also damages structures.
---

Macropyre: This skill is Jakiro's special attack, it allows him to launch a line of fire in front of him... The flames of this fire causes damage (x30) per second... This skill has a diameter of 260 and lasts 10 seconds.

Analysis
In this game I used Jakiro, an intelligence hero who possesses truly annoying abilities for the enemies, these abilities together work as a strong combo. In the game I had very good positions in which I could notice the excessive damage done by all these skills together.
In my previous post about Dota, I told you that I was adapting to the new map, the new items and the new modifications that the heroes have suffered while I was absent. This time I wanted to test my skills with Jakiro and the truth is that it went quite well.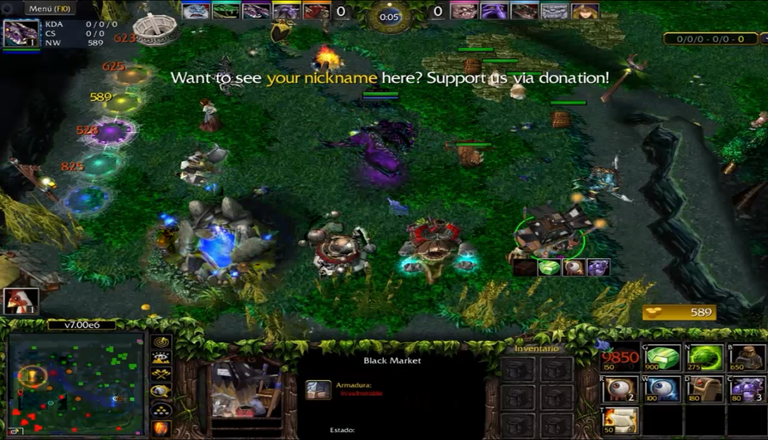 At first I went out with many doubts, since the draf of my team had a hero that would play in jungle from the beginning, so I had to go alone for my line against two very annoying enemy heroes. As the game progressed I was leveling up, I positioned myself quite well which allowed me to play more comfortably in the line, despite the constant attacks of the two enemy heroes who were in the line I could keep them at bay and I could even avoid ganking a third enemy who came aggressively to the line, but thanks to a good use and control of my skills with the Jakiro I could prevent this gank was effective.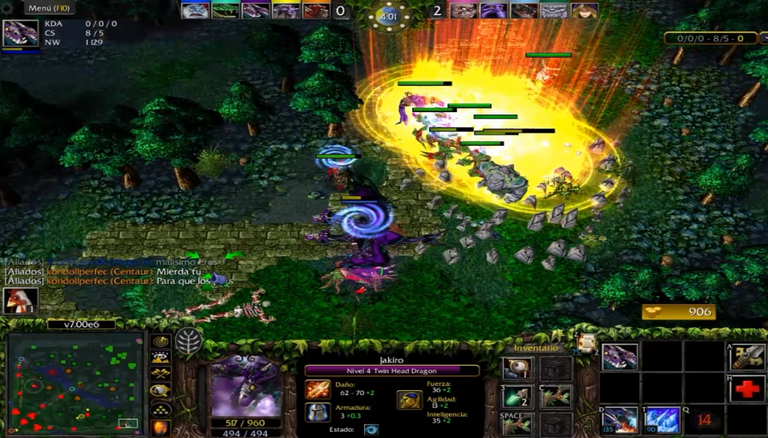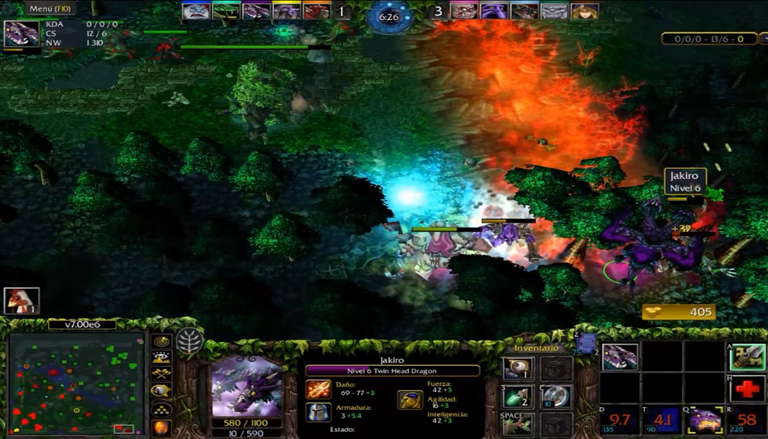 ---
The minutes passed and I was feeling more comfortable with the Jakiro, on the other hand my team was also doing well, each one taking a good control in their line and making effective ganks.
The moment would come where the game would open to constant fights, in which the individual skill of each one would be noticed, I can say that individually we were doing better than the opposing team.
The items that I made for this game were quite relevant in the same, an item that allowed me to heal allies in the fights, another item that allowed me to cast a curse in a designated area, the effect of this curse was to amplify the magic damage, which made my powers (all were magical) do even more damage than they already did.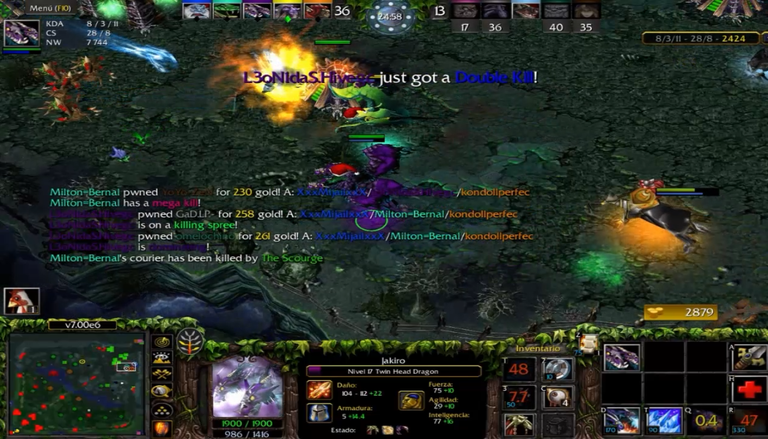 Anyway... A good strategy in terms of items and combinations of skills that allowed me to have an important role in the game, a quite remarkable performance that would be reflected at the end of the game.
In this way I conclude this brief analysis of my game with Jakiro... Next I will leave you the gameplay, I hope you enjoy it!

GAMEPLAY
"My Channel"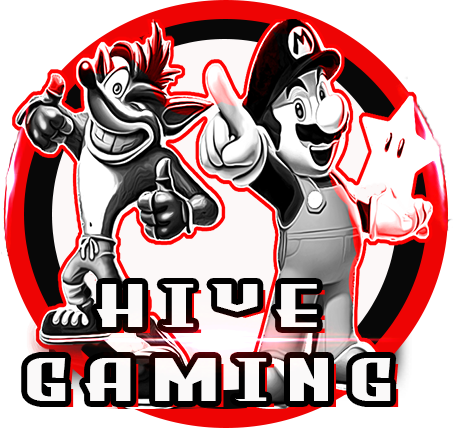 Some of the images that I showed in my content were taken from the website "dotawc3.com", all those images, you can get them there, all the others are of my total authorship.... Thanks for visiting and reading my content, see you soon!