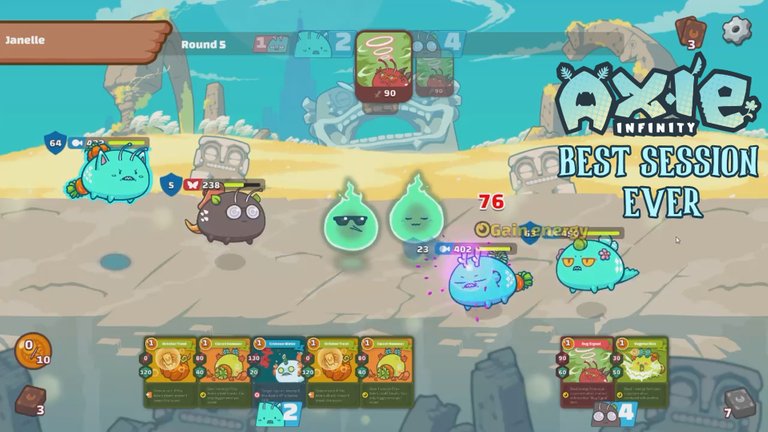 What's up guys?
I had a blast today at the #AxieInfinity Arena! It was one of those session where everything goes according to the plans and you somehow know what moves your opponent will use!
I guess you can also call that experience but it's not happening every single day!
Anyway, I won 5/6 battles I played and almost collected my 50 SLP Daily Rewards for the day! All that's left is to win 10 battles at adventure mode and it is on!
Enjoy my plays yo