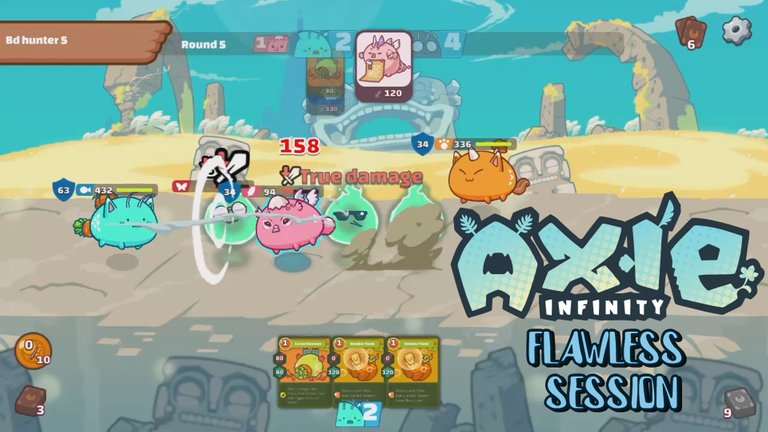 Finally guys! I managed to do a victorious Axie Infinity Session while trying to complete my Daily Quest and felt so good!
Well to be honest, the first game was a defeat (as always) but the next 5 ones were flawless victories!
I was both lucky and good! I am starting to predict the moves of my opponents and I slowly but steadily gain more experience the more I play!
Click play and enjoy todays #AxieInfinity Adventures