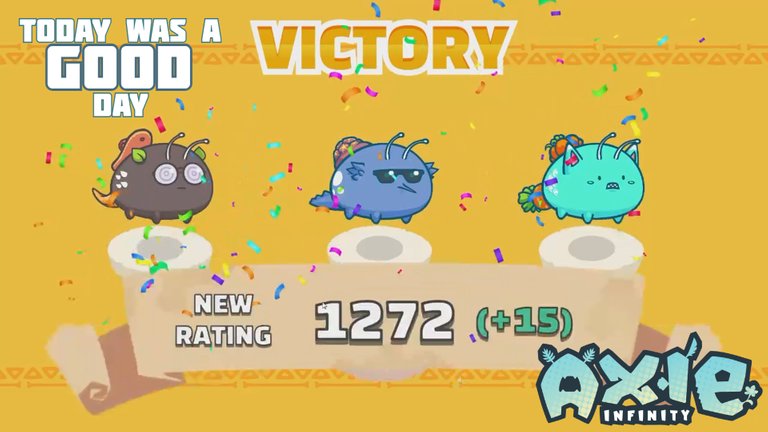 Today was a good day at the #AxieInfinity land guys!
Yesterday's session was a complete disaster so I got all serious today and dominated in my Arena battles!
I won 5 out of the 7 games I played and all of them were so dope! Critical hits, blocks, misses, pretty much everything you can imagine!
Enjoy my plays