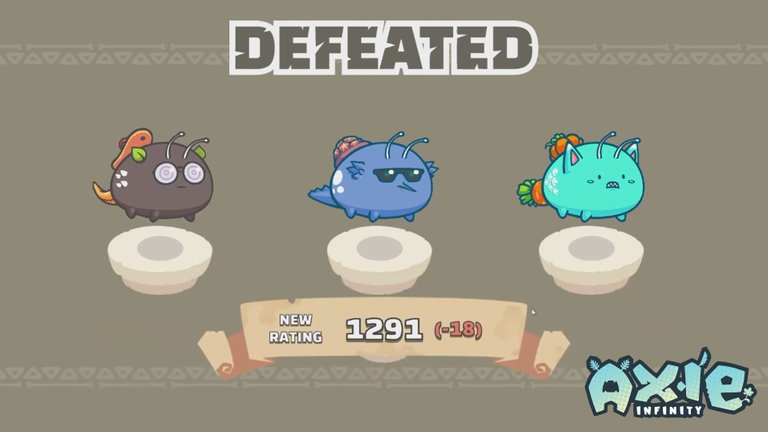 Today was a bad day for me at #AxieInfinity Arena guys!
I played 6 games and won only 2 of them! Damn, that was probably the worst Axie day in weeks now but whatever!
For a weird reason all my moves failed and I was always staying behind my opponents in both Energy and Axies on the field!
Any advice about my Axie line up is welcomed my friend!
Enjoy my adventures