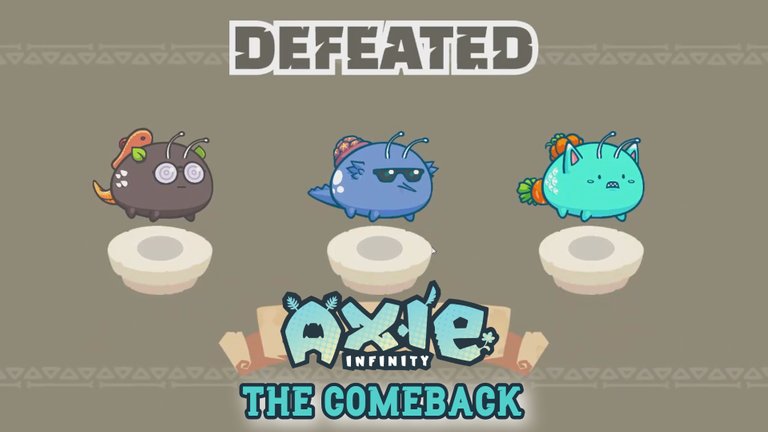 What's up #gamers worldwide?
What a day today at the #AxieInfinity Universe!
As usual, I logged in to my Axie Infinity account so I can complete my Daily Quest and started playing #Arena games. I won the first one but then things took the wrong turn.
I lost 2 games in a row and begun to feel very dissapointed! I told myself that if I don't win the next one I am gonna call it quits for today so I got all fired up, gave my best and manage to do a HUGE comeback and win all 5 Arena games needed to complete my Daily Quest.
FELT F*CKING GOOD!
Have fun watching