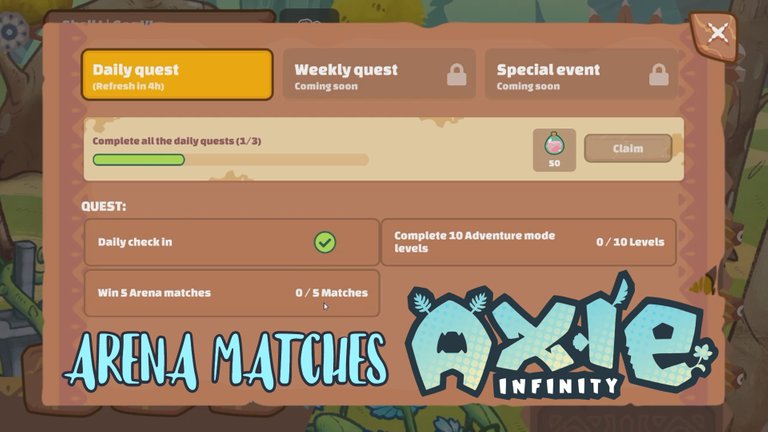 What's up #gamers worldwide?
I wanted to complete my Daily Quest for at least once while I am recording my gameplay so today I played more or less 30 minutes until I won 5 Arena matches.
It wasn't as easy as it sounds. I lost 2 or 3 of them, can't exactly remember and all games were very challenging.
If you feel like watching a noob's #AxieInfinity Arena adventures then I got you covered.
Click Play And Enjoy