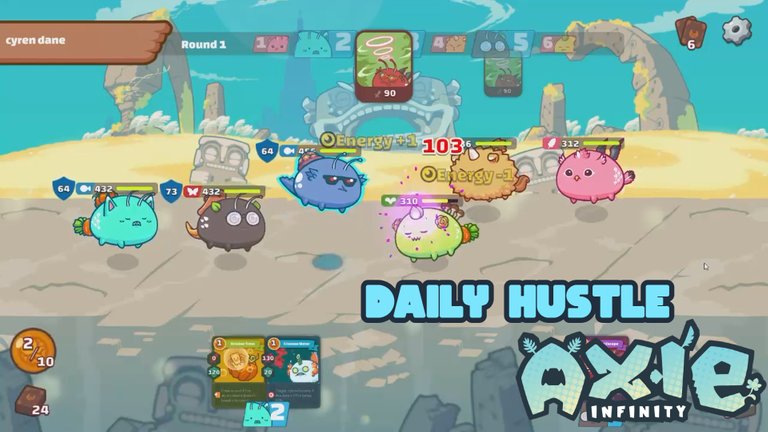 What's up everyone, how are you?
My #AxieInfinity adventures were quite interesting today while I was battling to complete my Daily Quest.
My first game was a complete disaster (as usual) but then I somehow got my sh*t together and started winning! I won 3 out of 5 games I played and for real I could win 4 of them if I wasn't a fool lol!
Enjoy my Plays