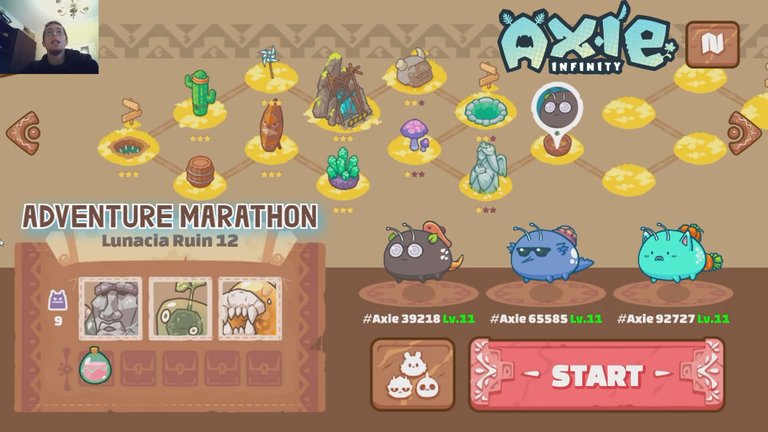 Hey everybody, what's up?
Welcome to one more #AxieInfinity episode and today's one is special.
Why?
Well, I challenged myself to clear the first 10 levels of the "Adventure" mode without loosing!
I know this is nothing for more experienced Axie Infinity players out there but I am still a noob in this game so it was a indeed a challenge for me!
Did I make it? Click Play and Find Out