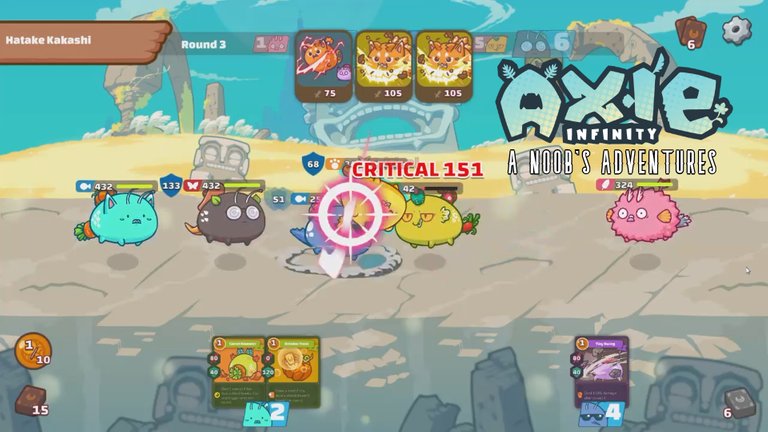 What's up guys, how are you?
One more #AxieInfinity gameplay video was recorded here at #knowhow92 "Noob studios" (lol) and this is a good one!
I played 5 Arena battles and I finally managed to finish this episode with a positive score of 3 wins and 2 defeats!
Luck wasn't on my side the past couple of days so it felt good!
Enjoy my fights
---