This Contract Killer mobile Game is version 2 of the popular company of GLU. And their last update of this game was on January 18, 2017 and has not been followed yet.
Until now many are playing it. And because of the difficulty of the level and the beauty of the guns, many want to get it and maybe others spend just for it, but not me. I'm playing to please myself.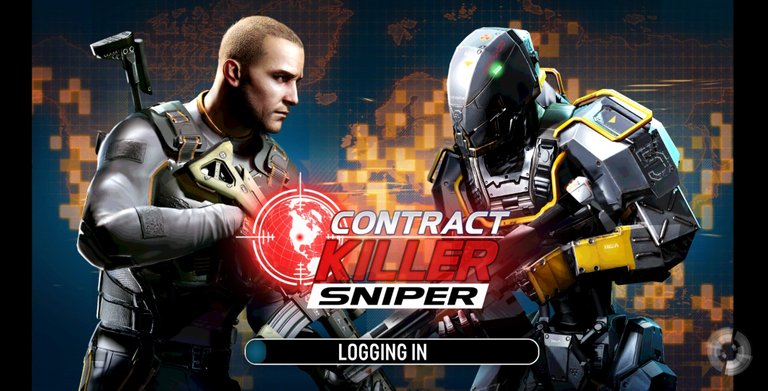 I only play it during my spare time, especially when my body is resting. Because I often play the game where I will make money like the crypto game in Splinterlands.
The Main
This is the part of the game where you will find what you need to know. There are guns, your partner drone, main base you need to upgrade, clan, campaign, base defense, and store.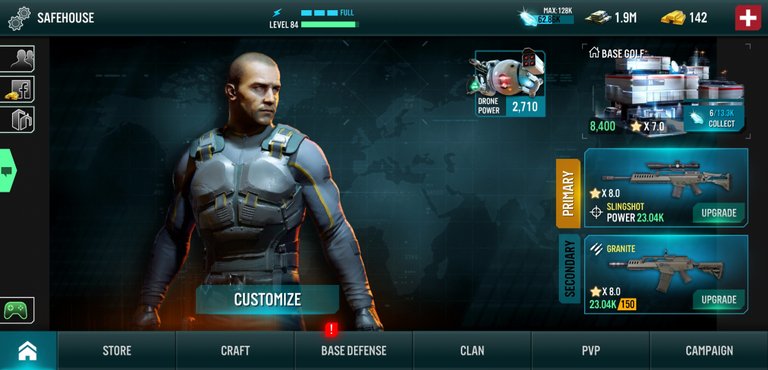 I am often in the campaign to raise money and diamonds to upgrade the gun and the base. Sometimes in player vs player or PVP to get Diamond if you Win?
The Rifles
In Rifles, we have so-called Short Range and Long Range and we also have special guns called Heavy Guns and Tesla Rifles but Heavy Guns and Tesla Rifle require Gold to use.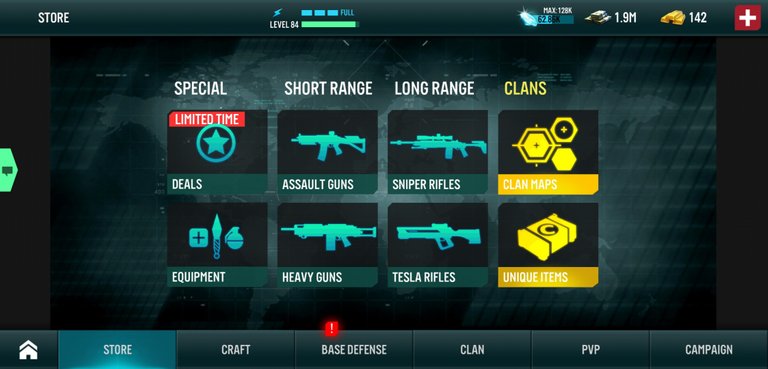 To have a Gold bar there are three ways.
Keep playing until you level up and earn 5 Gold.
Watch free advertisement if available or complete free adds to earn.
Buy Gold with your debit or credit card.
Of these three, I only do the first and second because it is difficult to make money.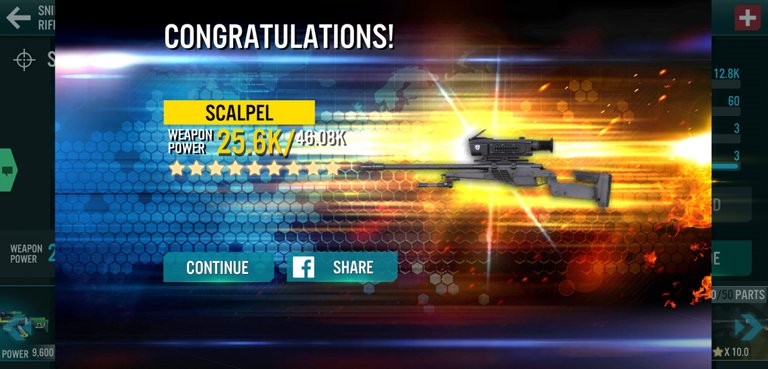 Did you see this picture above? That was my new purchase of the Sniper Rifle using the campaign reward I got.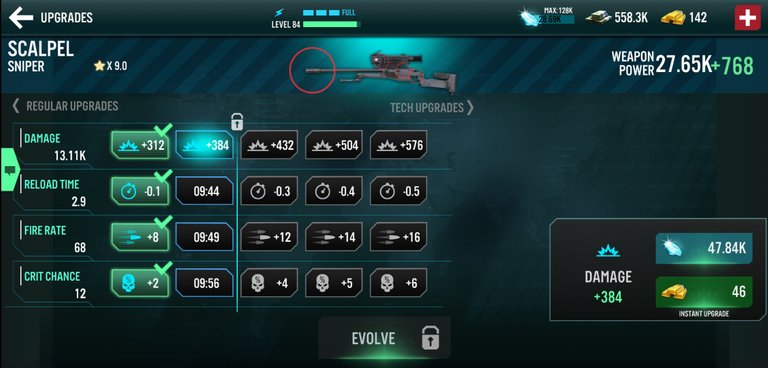 And since I have over 1.9 million dollars from the campaign, I have upgraded my gun. And the next one I will buy is the short range gun. I just need to save a little from campaign first.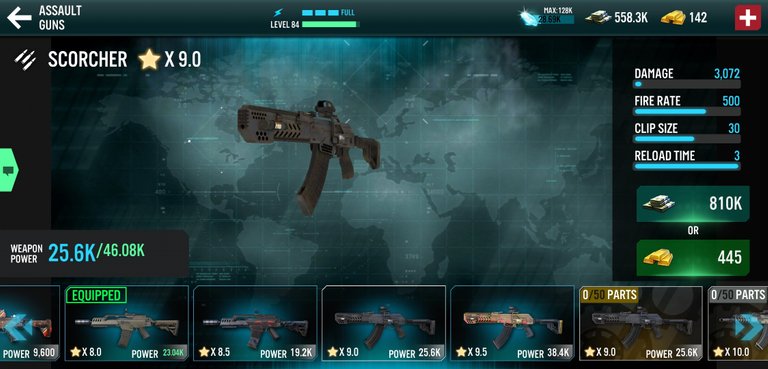 Scorcher is the name of the short range gun I will buy when I have accumulated dollars in the campaign.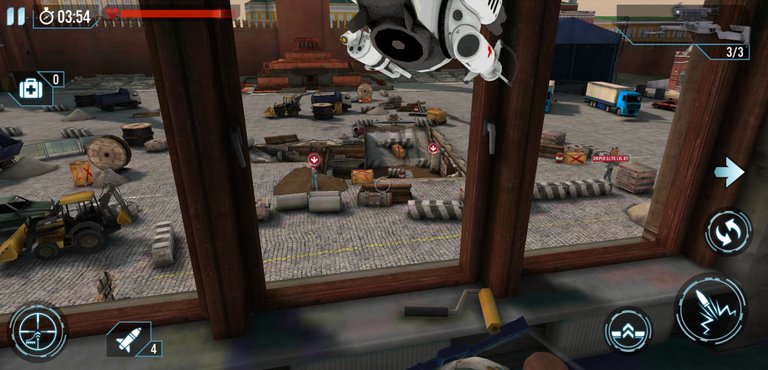 And to test the power of the Scalpel Sniper Rifle, I had to play at least once. Watch the GIF headshot blow below.
Head Shot! Final Blow!!
The style is like Call of Duty. There is also a rocket launcher, knife, and grenade.
I've been playing it since 2013 and it was only version 1 before and I completed all the quests until the end.

ADVERTISEMENT:
Come and join me here in Coin Farm! A legit trusted and passive income! It was the same as
Prospector.io
of EOS! You can compare to the strategy of HIVE and STEEMIT or other cryptos social media also the Cointiply. Observe for yourself...
Coin Farm

Cointiply


---

Supporting People Who Help
Make The World A Better Place
---