I am still on a decent Rising Star grind and again it was time for me to buy a nice 12 pack. It seems I have been going through some phases in what I was saving my Starbits for. This time again I was saving up to 100K Starbits so I could get another 12 pack.
In a lot of these play-2-earn kind of games it is all about the returns, but to be honest, Rising Star to me is just a load of fun and I want to keep proceeding in the game.



This was a decent pack I had rolled in there. With Antiono adding my collecting as a new card, and the chopper was also a new one, I am definetely expanding my deck in the amount of different cards which I have.
The problem naturally is the amount of fans which are giving a problem for my ego. On the other hand, I am workig decent in proceeding in the levels, which in the end will be that I will also be needing my fans as well. I could get a storage house, but I just need to do some music lessons to get the ego under control




As said, I was doing all kinds of phases, and my previous phase was that I was getting more cans of petrol to proceed in the levels 175 to 200. Not the most fun thing to do to carry you precious Starbits to the gastank, when you want to be buying other stuff from that as well.
But reality is, when you want to proceed, you got to do these things. I had unlocked the Çountry Tour now, but I need to work until level 210 to have the profits of an extra short mission in there. 208 so almost there! But I was seeing that in the upcoming missions I need to get even more cans of petrol so again, my Starbits will be going towards there.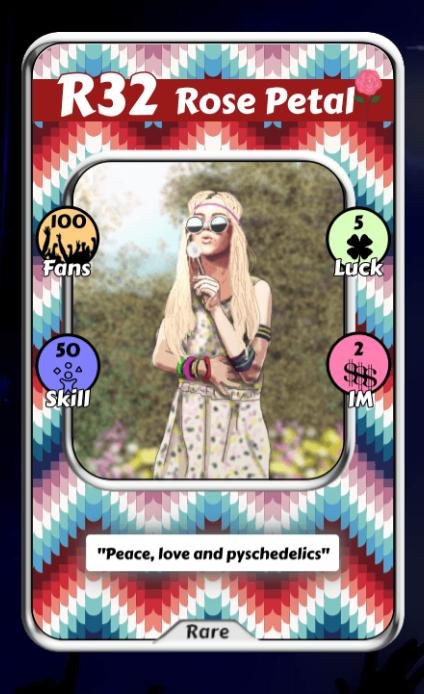 Welcome miss Rose Petal to my collection! And it is good to have more amounts of different cards for the daily payout. So what will change soon in Rising Star is that there will be possibility to craft your own instruments to make the unique, but this will cost you Starbits. So I also need to be saving for this as well. So much to save for and only so little options for missions!

The crafting of the instruments will be the most brilliant move to the game, because this is the main reason that people will want to keep their Starbits in game instead of cashing them out. And also creating and unique NFT is something that might have some potential in the future for whatever situation. I just want to have and collect. Does this make me greedy? :D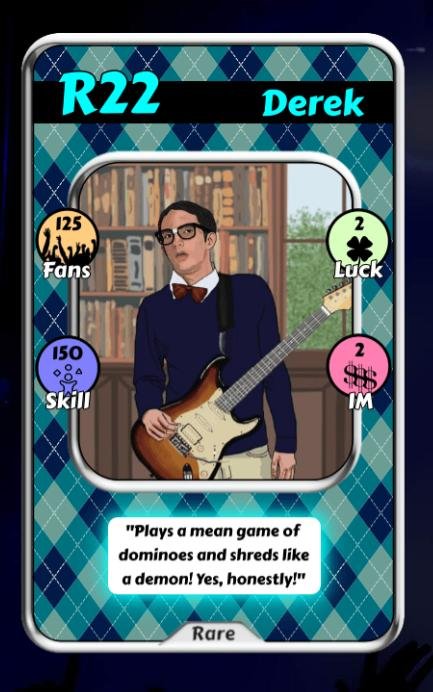 Luckily I had some cards which gave me some additional skills as well as for instance mister Derek and Toadie. I also got another keyboard which have 60 Luck so that is also good.
The luck is abit of a weird thing. Because you need the luck to increase your lessons for skills, but on the other hand it attracts more drunks. So you want it, but you don't want it you know ;)

The bottom line is Rising Star has enough in store for me for the upcoming weeks to be grinding to. And again, it isn't that much of an effort. I am doing mostly longer missions in these busy times which is perfect because they only need attention every 2 to 4 hours. That is suitable when you have a 5 minute stare at the ceiling right?
There are missions for everyone and I still feel there is enough potential to be found in this game.