All game fans have been waiting for this news. When you can go back to the fateful year of 2004 with the GoG platform, from today Silent Hill 4 is available on it.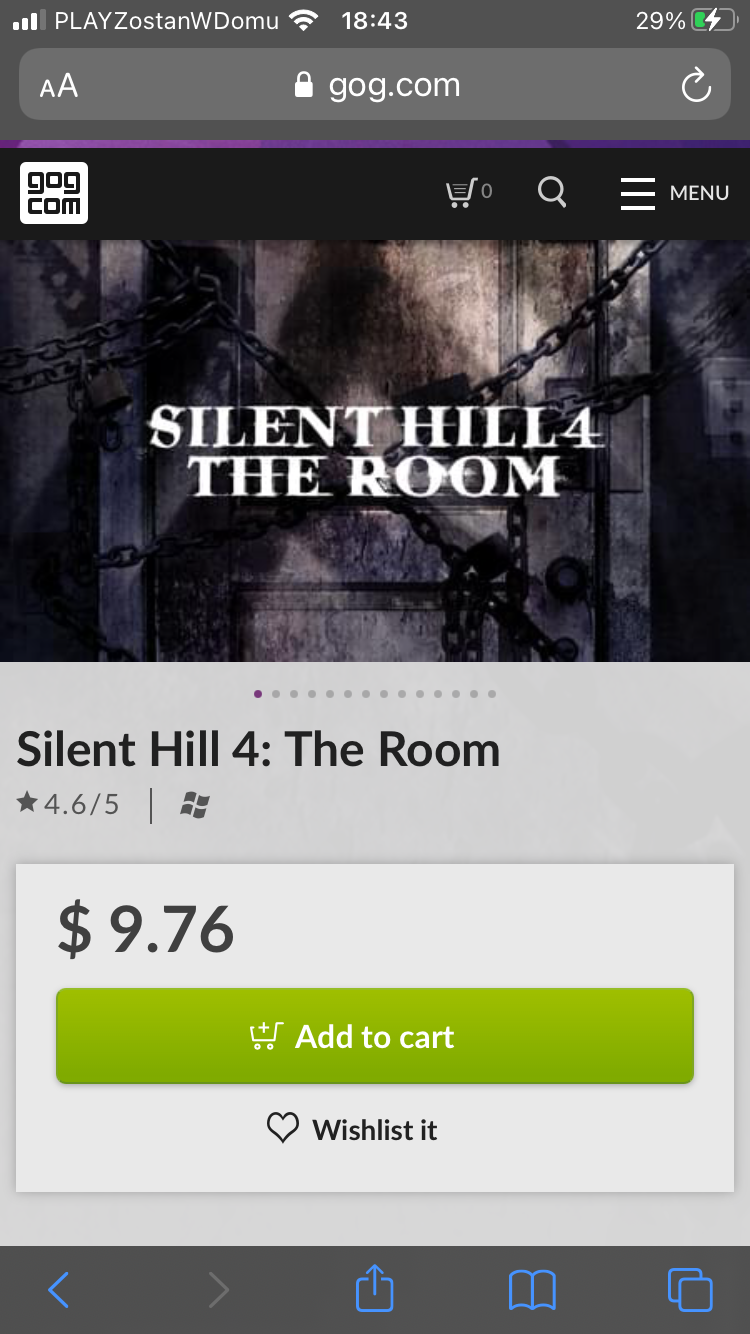 In my opinion, one of the scariest games on the PC platform.
The greatest fear is in our home. a story about the terror that the hero must go through to discover why the murderer kills the victims and why his room is locked with chains and the bathroom has a huge crack that leads to the twisted town.
The game costs only $ 10, so it pays off to buy it because we get not only great gameplay, but one of the best musical intro with the memorable Room of Angel :)
The game is worth despite the criticism that there is not enough Silent Hill in it, but for me it is a must-have because no game does not work as much on loneliness as SH4.
The main character is somewhere between psychosis and an attempt to be normal, and an intriguing protagonist who has to recreate a certain ritual and is very close.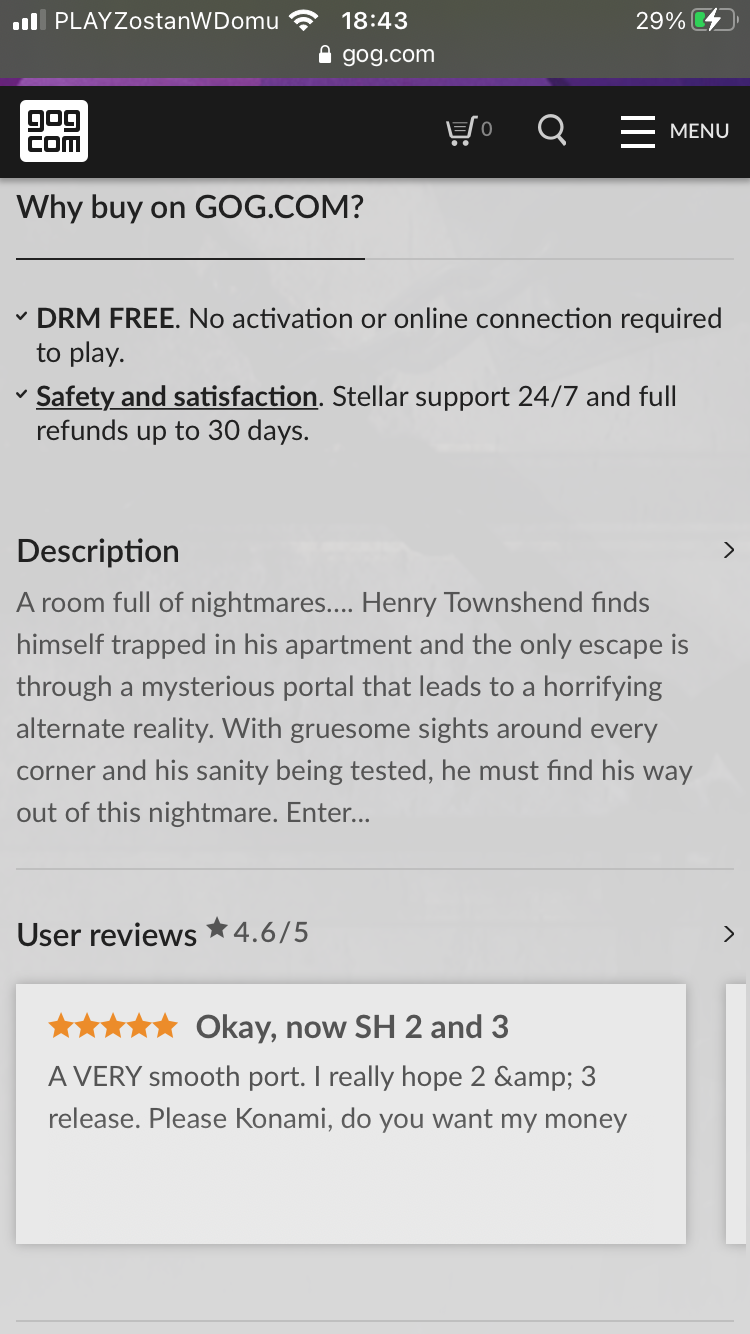 The gameplay is the same as in the previous parts, i.e. we see the hero in front of the camera, but there are moments when we see the hero's eyes and they are located in the famous room.
It is worth for the price because not so long ago this game was even unavailable to ordinary people because the actions were terribly high prices, and now we get something to please, because there are no security features on the gog, so we can upload a fashion with better graphics or with inscriptions in the language we use. Thanks for reading