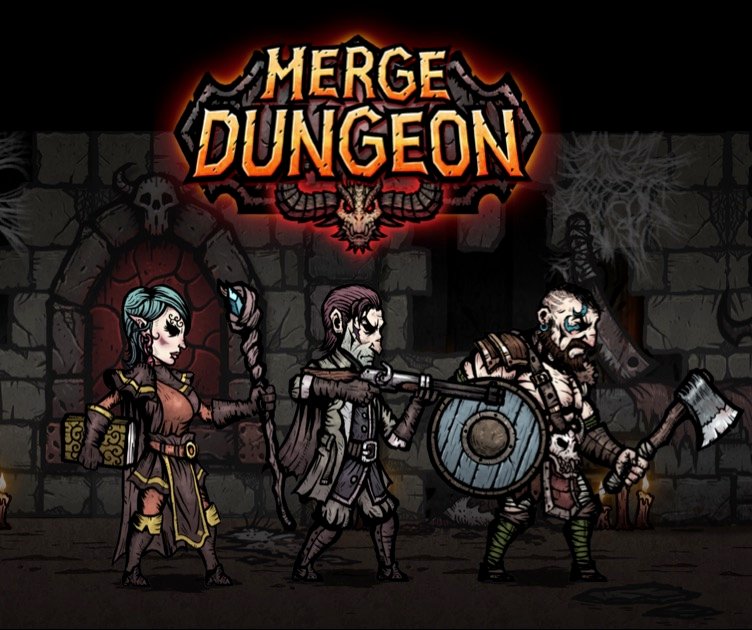 Today I found a new mobile game so I'll try to describe it. the icon itself is strongly modeled on Darkness Dungeon, but I'm probably wrong so I downloaded and installed it.
When we turn on the game, we will see another strong reference, although here are static pictures, but showing the war.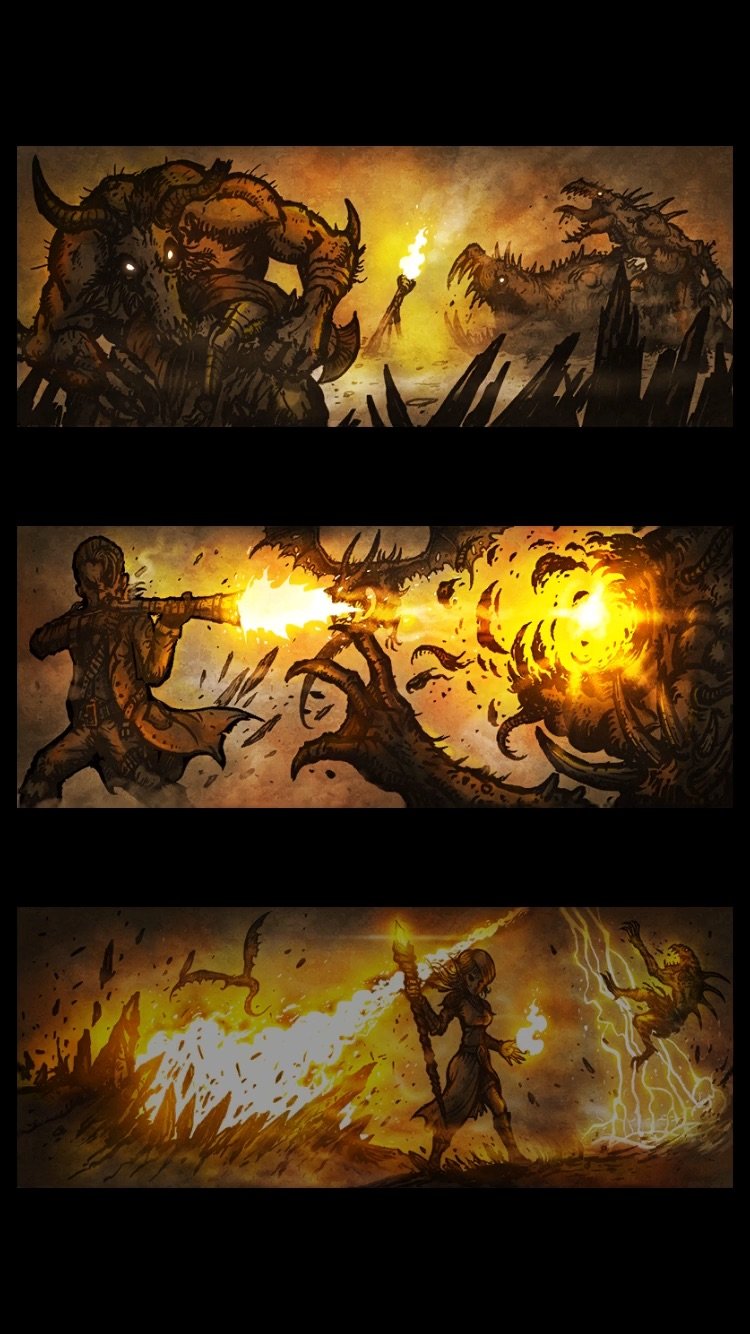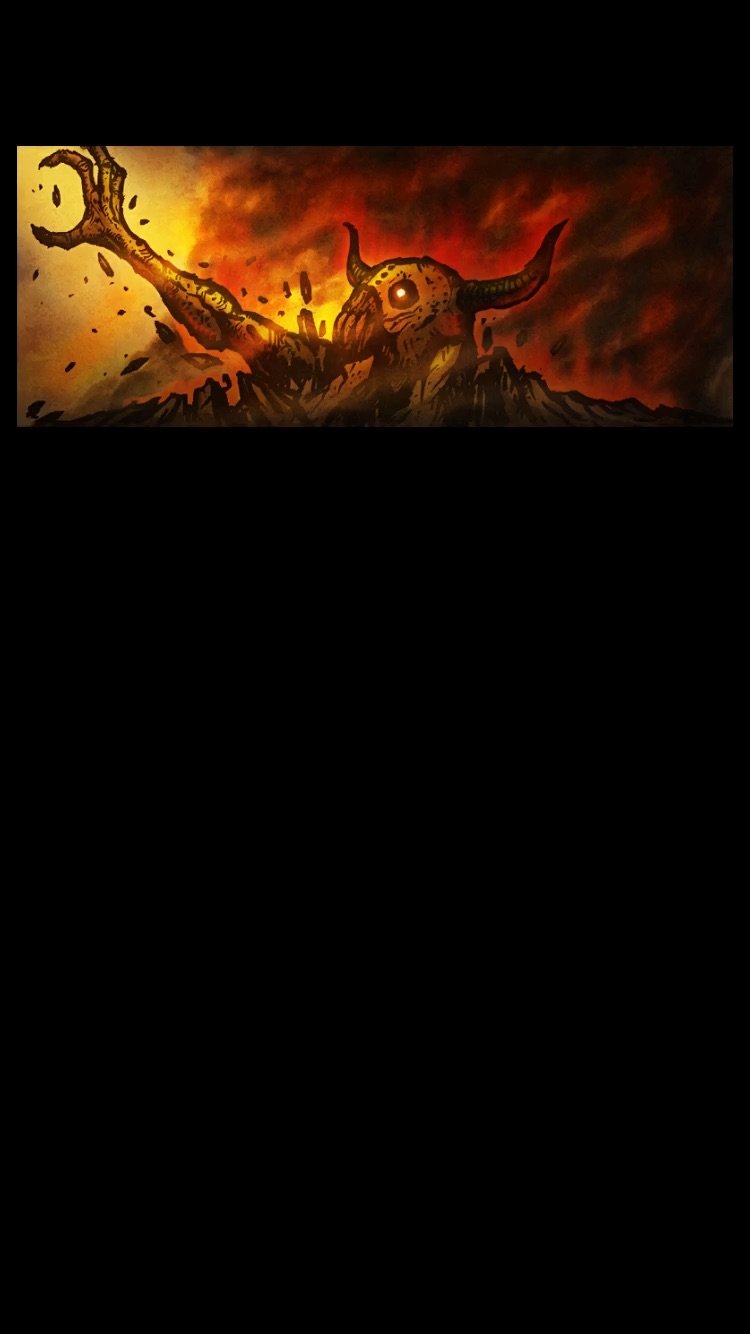 Immediately after the prologue is shown in the pictures, we get the game and the game works by itself, we only improve the characters, using appropriate weapons or combining weapons, we get a new weapon or armor.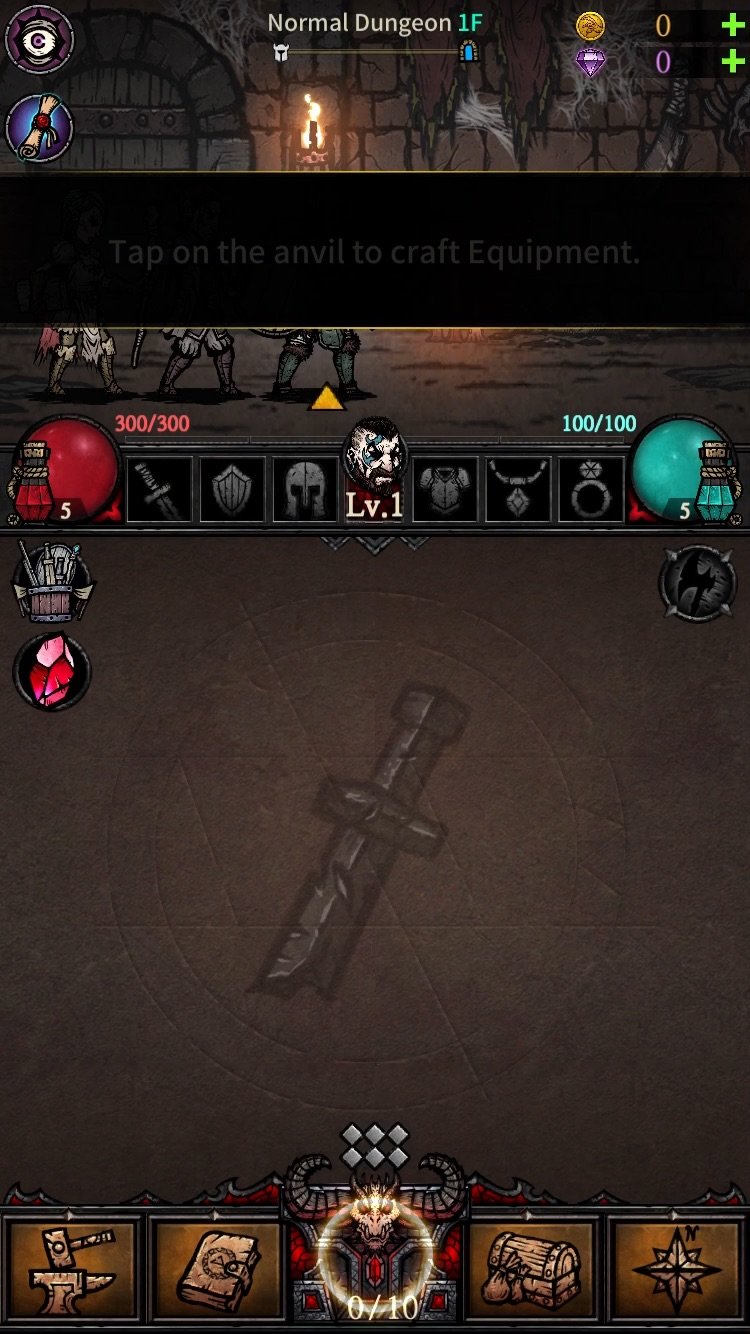 A typical mobile game, i.e. we get one item and to fully improve it, we have to get tired of combining the same items over and over, sometimes a star pops up, which in combination with the second star gives an item.
through this connection, we hardly look at what is happening on the screen, and a lot is happening, our three berserk warriors, a shooter and a sorceress are tasked with defeating more and more difficult players in the dungeons and, just like in the darkness Dungeon, we sometimes get trap boxes that they may hide some treasures or nothing.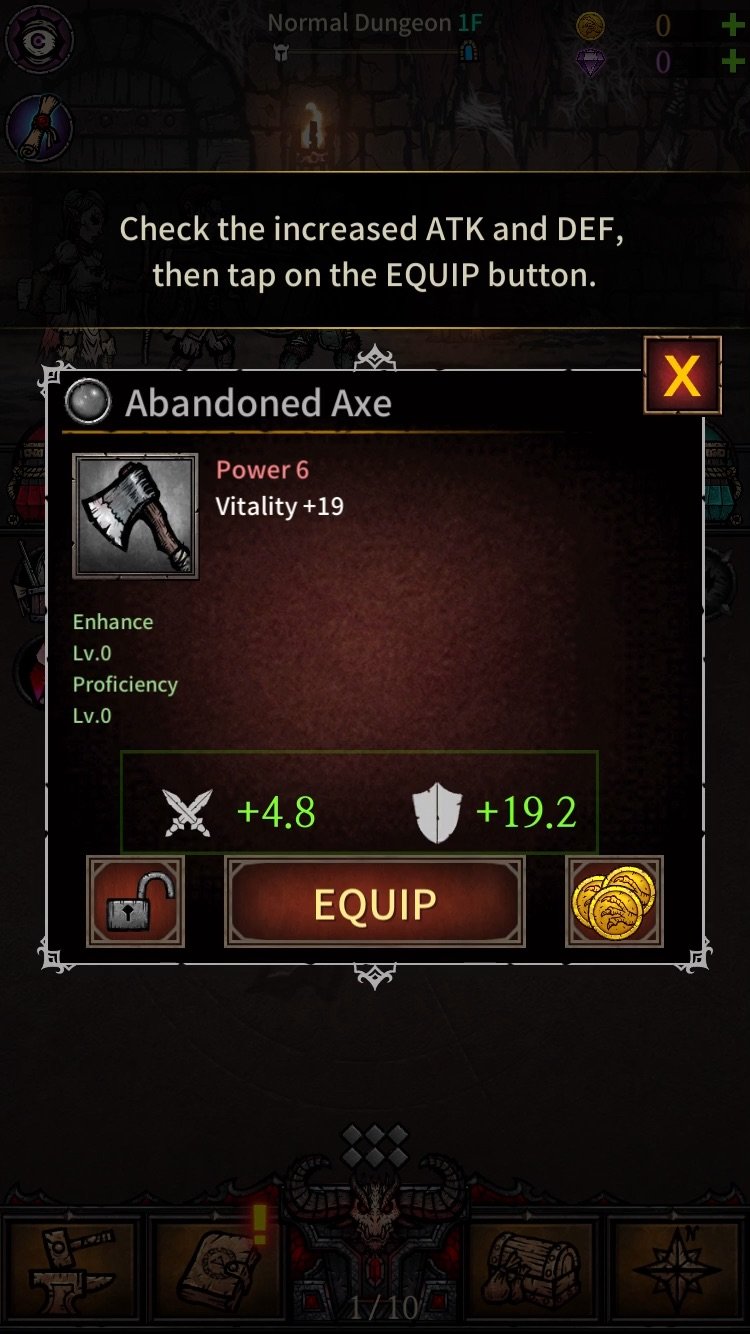 Unfortunately, the mobile game jsk was completely deprived of various heroes' ailments in the game, which the title on the PC even boasted about here, we will not get it. Only for gold and rubies we improve the character or we buy additional damage


The graphics are a real carbon copy of the darkness Dungeon and unfortunately it does not have any value of that game, it even lacks bandages or torches, which was also an integral part of the PC gameplay.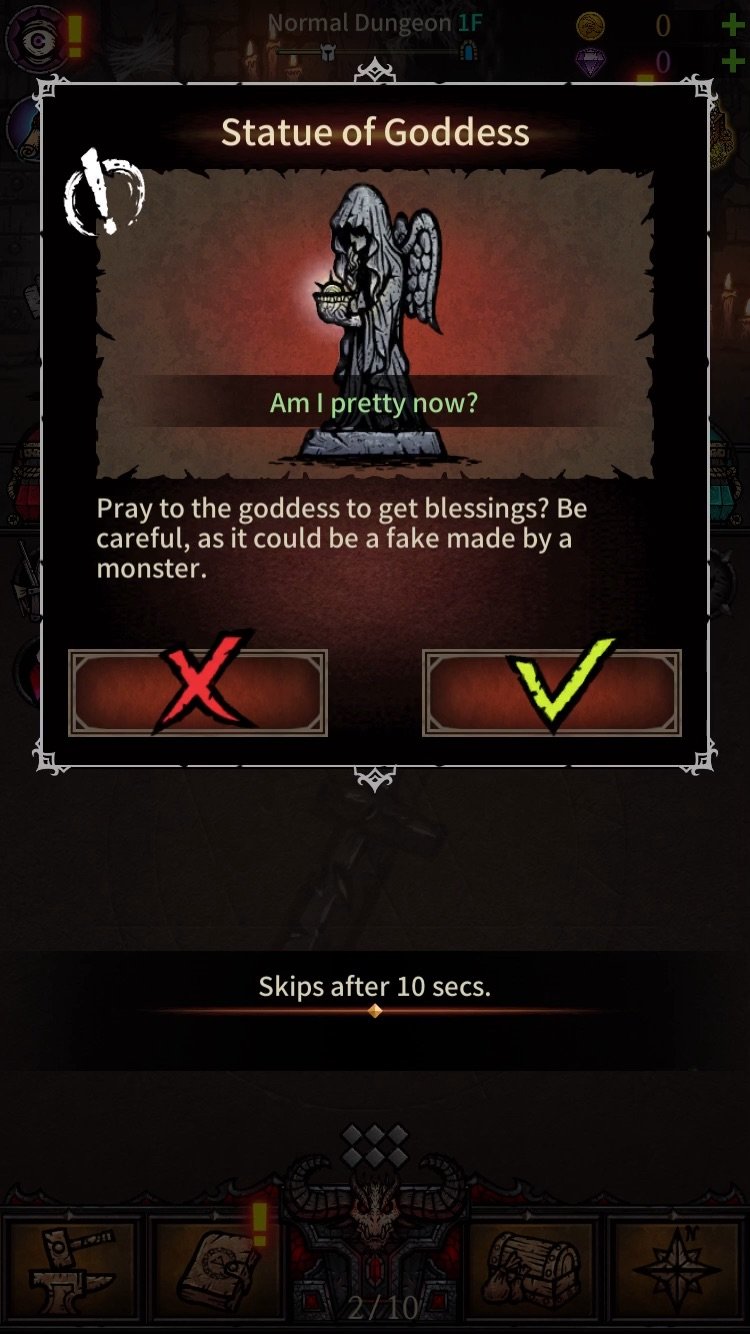 The passage of one meat takes about a minute, I played a little longer to see how far our heroes will go, but unfortunately, the game suffers from the repeatability syndrome and does not change much for about 15 minutes, we are in the same chamber and we are attacked by the same opponents with a slightly improved skill, which can be terribly tiring after playing for a long time. I suspect that the game is too much inspired by the famous PC game, so it may soon disappear from the market.
It is a pity that the player is limited only to combining items and improving weapons and nothing else and the heroes will make the same move all the time.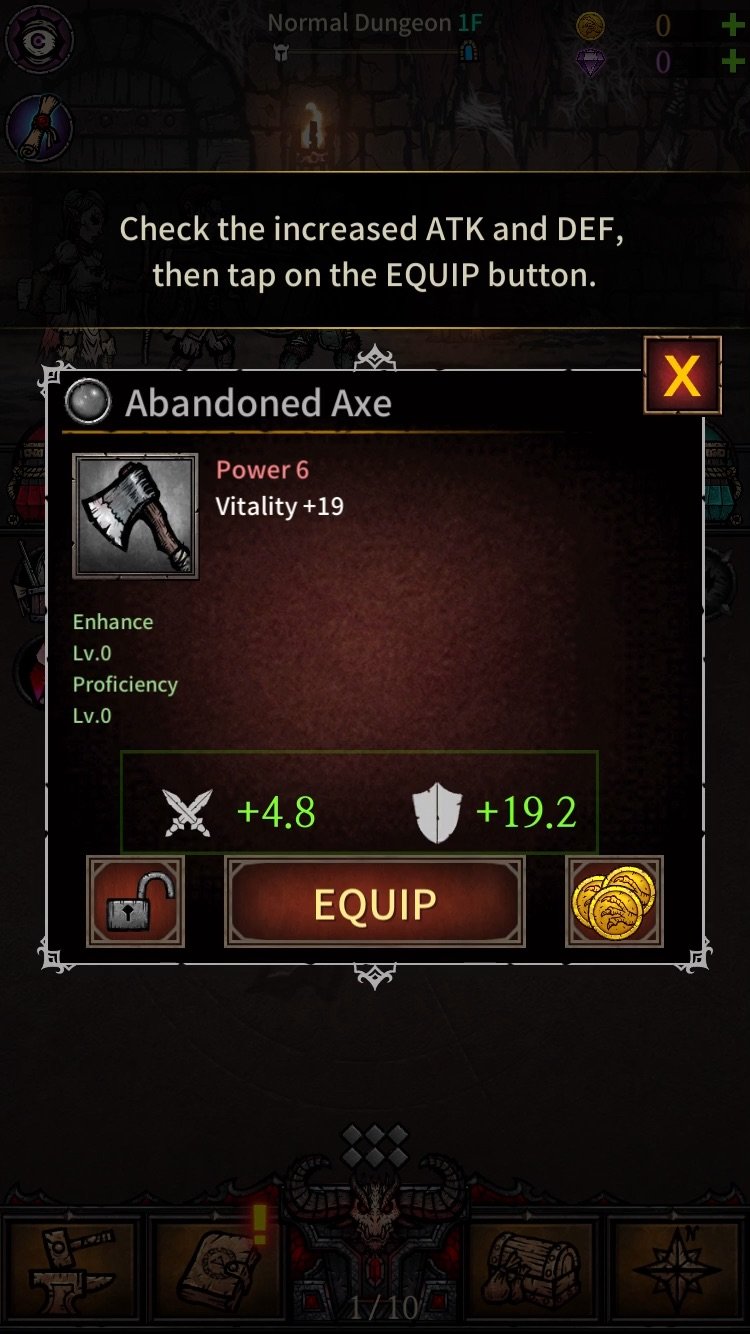 It's hard for me to recommend this game, although it is interesting, there is nothing in it that can catch the player for more than 15 minutes and the gameplay is too strong a copy. That's it. Thank you very much for reading