Real Racing 3 - Di Monza circuit (F1) - Gameplay
---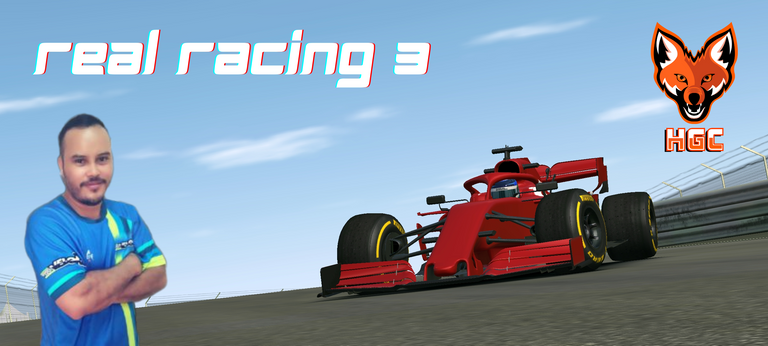 ---
¡Hola! ¿Qué tal?
El mundo de los videojuegos es muy diverso y extenso, quiero compartirle un poco de mi experiencia en una categoría de carreras de autos, desde muy niño he jugado videojuegos y sobretodo los de carreras que son mis favoritos.
Real Racing 3, es un videojuego de carreras que abarca varias categorías, inicialmente se comienza con carreras de formula uno (F1) a medida que se va jugando se desbloquean nuevos circuitos y categorías, entre las que he podido desbloquear se encuentran nascar, formula E, GT3, GT4 gran turismo, IMSA y prototipos de resistencia.
Hello, how are you?
The world of video games is very diverse and extensive, I want to share with you a little of my experience in a car racing category, since I was a child I have played video games and especially racing games are my favorite.
Real Racing 3, is a racing videogame that has several categories, initially you start with formula one racing (F1) as you play you unlock new circuits and categories, among those that I have been able to unlock are nascar, formula E, GT3, GT4 grand touring, IMSA and endurance prototypes.
---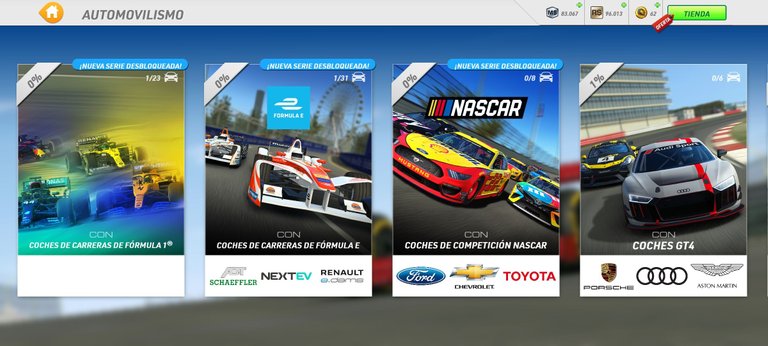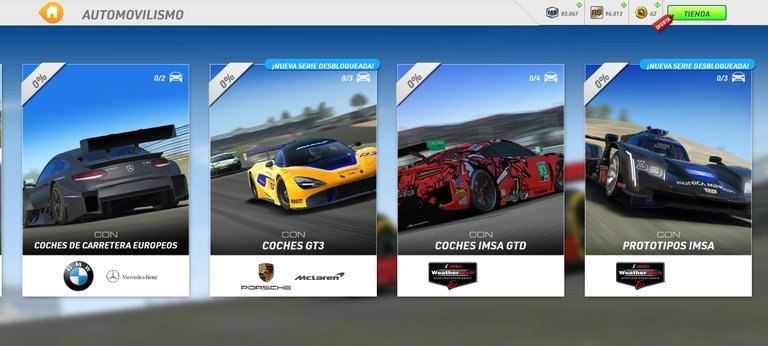 ---
Bueno, en este video estoy jugando en la categoría F1, en el circuito Di Monza de Italia, hace dos semanas atrás estuvo disponible el circuito de Mónaco, pero ya no está disponible, los gráficos de ese cricuito son muy buenos, ya que las pistas son bastante parecidas.
Di Monza, es un circuito nuevo para mí, como lo menciono en el video. Esta carrera fue de 2 vueltas, ya que el circuito es largo, lo cual hace que el mantenimiento del carro se baja al mínimo, ya que mientras más larga es la carrera, más desgasta el vehículo. Hay dos tipos de mantenimiento, el gratuito y el VIP, el gratuito tarda 3 horas para que el vehículo este listo para la próxima carrera.
En este circuito logré el tercer puesto, a pesar de no conocer la pista. A continuación les muestro algunos de los logros que he ido obteniendo.
Well, in this video I am playing in the F1 category, in the Di Monza circuit in Italy, a fortnight ago was available the Mónaco circuit, but it is no longer available, the graphics of that circuit are very good, as the tracks are quite similar.
Di Monza, is a new circuit for me, as mentioned in the video. This race was 2 laps, as the circuit is long, which means that the maintenance of the car is kept to a minimum, as the longer the race, the more the car wears out. There are two types of maintenance, free and VIP, the free one takes 3 hours to get the car ready for the next race.
In this circuit I got third place, even though I didn't know the track. Below I show you some of the achievements I have been getting.
---
Para el manejo del vehículo, existen varios tipos de controles. El que yo utilicé, es el automático donde solamente manejo el volante, es decir, el juego acelera, hace los cambios y recortes solos, yo tengo la opción de frenar pero casi no la utilizo.
También tengo varios tipos de cámaras para ver la pista y el carro. Cámara para choques, donde solo puedes ver la pista, no ves el carro. Cámara capó, como su nombre lo dice, ves el capó y la pista. Cámara cabina, desde ese punto ves los brazos del piloto y el volante, esta cámara me gusta, pero reduce mucho la visibilidad. La cámara que yo utilizo es tipo persecución, donde ves el carro completo desde atrás.
La ventaja de este juego, es que puedes jugarlo sin conexión a internet. La desventaja es que necesitas mucho espacio. Actualmente me ocupa una memoria de 6.5 gigas, lo cual es demasiado.
Espero que les guste y si son amantes a las carreras puedan jugarlo.
For the handling of the vehicle, there are several types of controls. The one I used is the automatic one where I only drive the steering wheel, that is to say, the game accelerates, shifts and cuts by itself, I have the option to brake but I hardly use it.
I also have several types of cameras to see the track and the car. Crash camera, where you can only see the track, you don't see the car. Bonnet camera, as the name says, you see the bonnet and the track. Cockpit camera, from this point you see the driver's arms and the steering wheel, I like this camera, but it reduces the visibility a lot. The camera I use is the chase type, where you see the whole car from behind.
The advantage of this game is that you can play it without an internet connection. The disadvantage is that you need a lot of space. At the moment it takes up 6.5 gigabytes of memory, which is too much.
I hope you like it and if you are racing lovers you can play it.
---

I use a Realme pro 7 phone, to play this video game. The video, captures and GIFs were captured directly in the game by me. The main image was edited in canva.
Utilizo un teléfono Realme pro 7, para jugar este videojuego. El video, captures y GIF fueron capturadas directamente en el juego por mí. La imagen principal fue editada en canva.

---
▶️ 3Speak
---
---