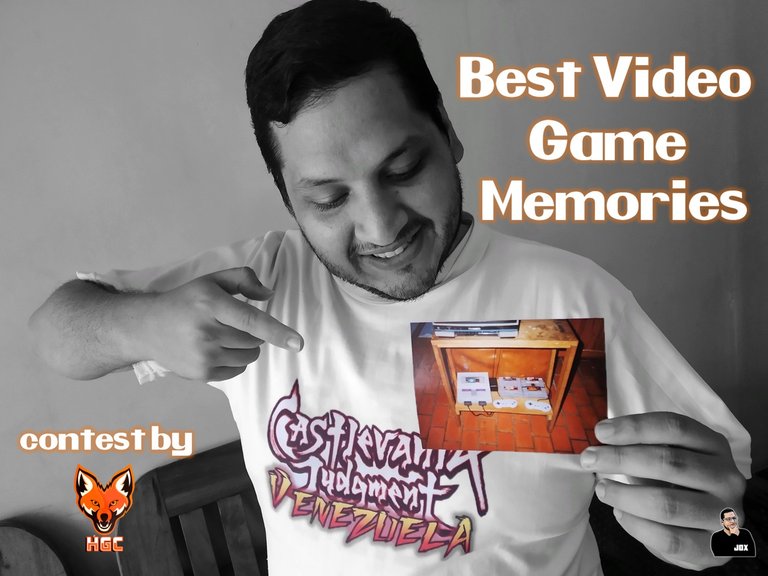 To think of all the memories that video games have generated in my life, is to think of literally almost all my life. Since I was a child, I have grown up surrounded by this world. I slightly remember when I was 5 years old playing Space Invaders on my Atari shooting these aliens, and avoiding being killed which was a real challenge. Although, more than remembering this video game console, I remember sitting with my 3 brothers and my parents on a Saturday afternoon, playing together, overcoming levels, and enjoying the day. It was the first video game console I had, and though I didn't know it at the time, it was bringing us closer together as a family.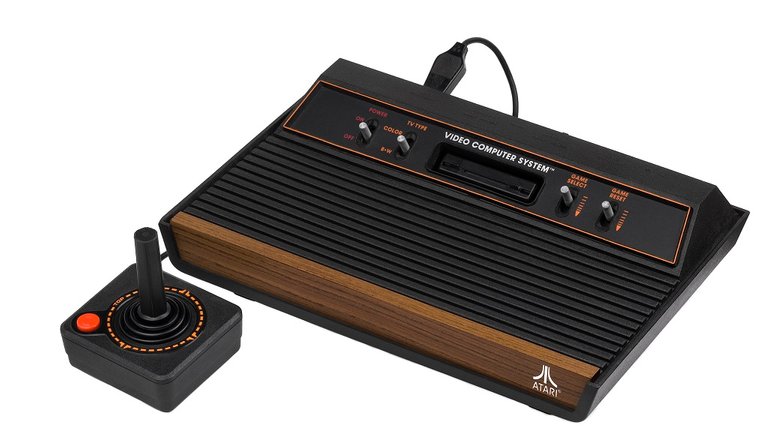 source
With this contest, I have travelled to my 7-8 years time when my father gave us a Super Nintendo. Without a doubt I loved this console, and since I was a little older, I could enjoy great games like Super Bomberman, Street Fighter 2, Punch Out, The Legend of Zelda, Teenage Mutant Ninja, Mortal Kombat II, Super Mario World, Battletoads, Super Castlevania IV, Mega Man x, among other titles. I think I could continue writing all the good titles I have played on Super Nintendo.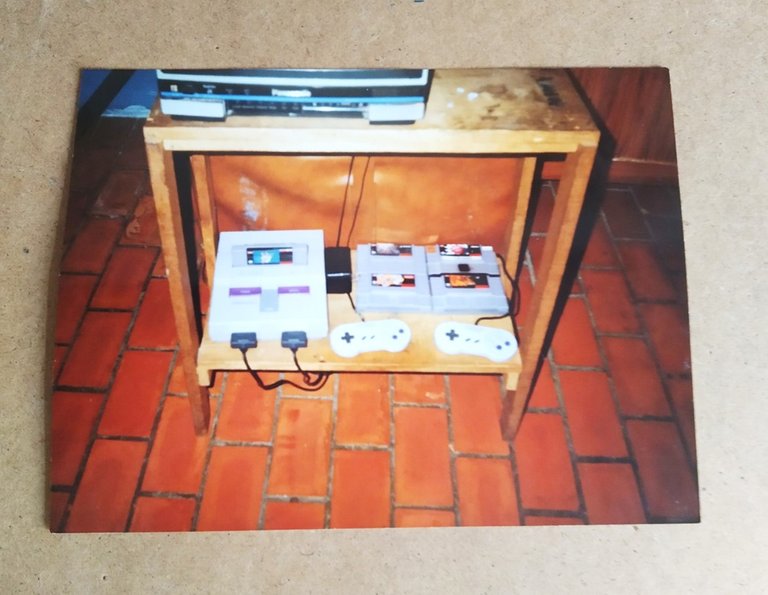 My super Nintendo with the games: The Lion King, Super Castlevania IV, Super Mario Wolrd, Street Fighter 2
---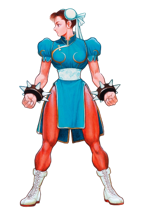 One of my favorite games was Street Fighter 2 and I loved playing it with Chun-Li. Since then, I discovered that I do well with fighting games to the point that my brothers organized tournaments and they used me to beat up other players hahaha. Now I understand that this happens to everyone's little brother. One day at my neighbors' birthday party, they organized a Mortal Kombat little tournament. The rule was that whoever lost in battle, had to pass the gamepad. Everyone was losing to the birthday boy, but when it was my turn, I used Sonya and beat him! I was about 8 years old and he was turning 14. You can imagine his state of mind which ended in me passing the gamepad even when I won...
---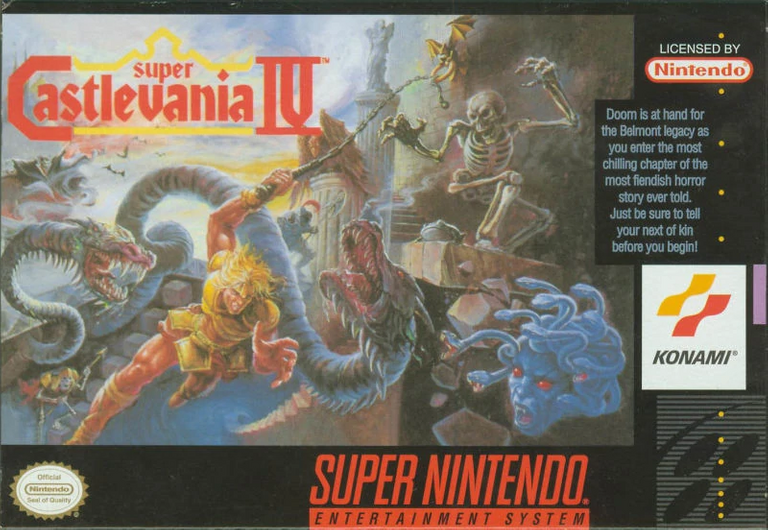 source
Among the many good memories I have at this stage of my life and with the SNES console, is the fact that my Mom sat with us to play Super Castlevania IV and Super Mario Wolrd. In Castlevania, my mother taught us how to fight Dracula. Those who are familiar with Castlevania games will know that they are not easy games and that they really challenged the players. I remember sitting with her on a Friday afternoon playing and watching her pass each level. She was the first one in the house to defeat Dracula, so she became the reference guide to know how to overcome each level.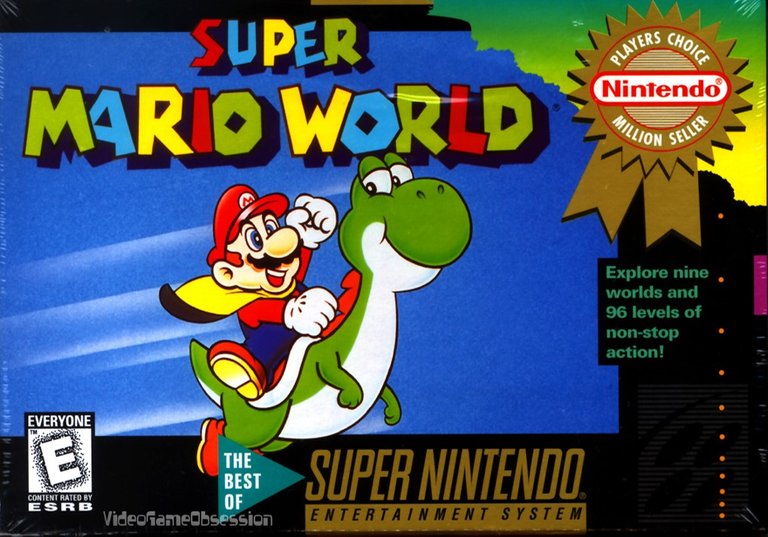 source
In Super Mario World, Mom was the first to pass this game and discover secret worlds. Sometimes I think she cheated and played while we were at school hahaha. The good thing is that when I or any of my brothers would play, she would help us. The truth is that these are moments that I remember with a lot of affection; I really thank her for enjoying these games with me. We even got to play bomberman but we stopped because she started having nightmares about the game. I also remember at that time having a computer and enjoying games like Tomb Raider 1, Aladdin, Full Throttle, lemmings, Grim Fandango, Doom among others. For me playing with Lara Croft was the best, discovering every secret, shooting a couple of Uzis at a Tyrannosaurus, and also she is a very sexy character.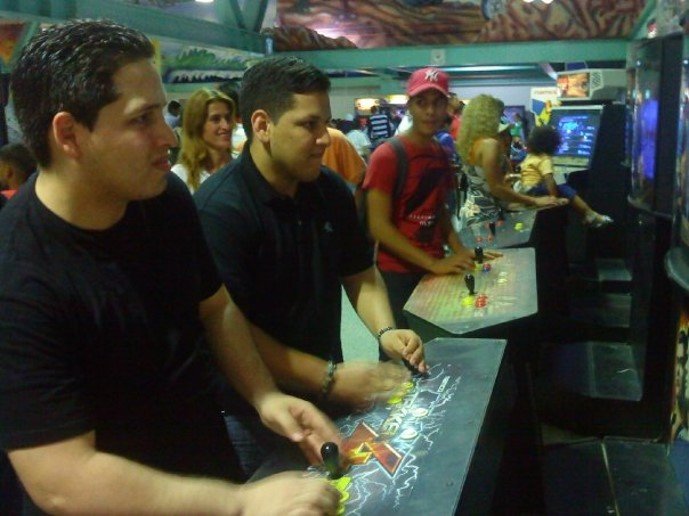 With my brother playing Tekken
I mention all this because video games have really influenced me from a very early age and I am grateful to be old school or at least a little bit. That influence has taken me through different paths and in a certain way the people who have been around me have been influenced by video games as well. Inviting friends to my house was inviting them to play video games and those who did not like them ended up enjoying them and always wanted to play more. With video games I learned that it doesn't matter the color of your skin, your age, or your gender, it matters only the wish to have a good time playing. You could arrive at your friends' houses and we would all treat each other as if we had known each other for a long time, playing and creating healthy rivalry.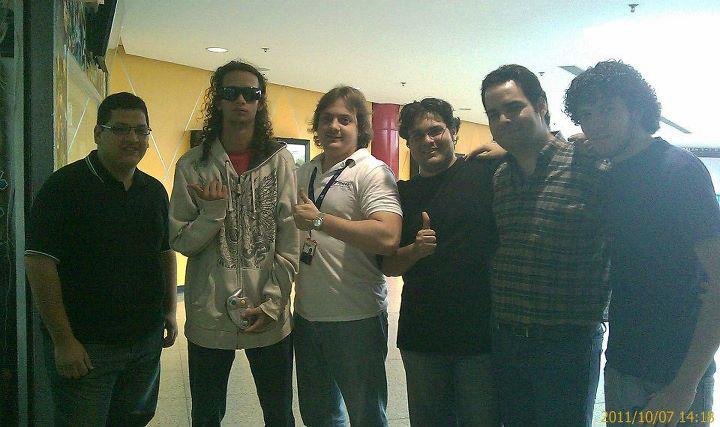 judgment day with friends
I remember a time, already in the 2010-2011 years, when I loved to play a game called Castlevania Jugment. this is a fighting game that came out for the Wii console. A friend invited me to play this game online and there were other people with him. That day the battles were so good that a weekly event called Judgment Day was created in which Castlevania Jugment, Super Smash Bros Brawl and Bloddy Roar were played. People came from all over to participate in these casual tournaments and practiced for other heavier events.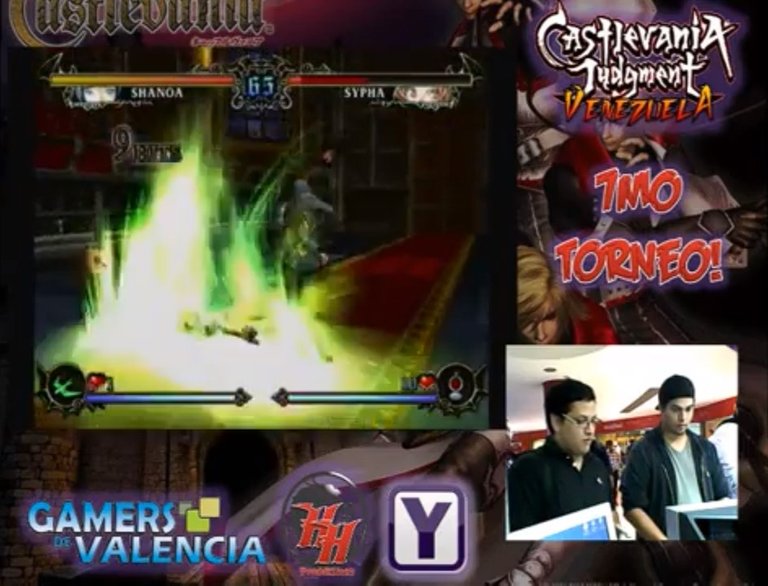 This event was on Fridays and lasted all day, from 10am until the time the supermall closed. Of course Fridays were my favorite days, and luckily they didn't bring conflict with university classes. All the battles were recorded and uploaded to Youtube. I share two videos of battles with me playing:
---
I had the opportunity to help and collaborate in different video game events, I always liked to organize events, dynamics and if they were video games involved, even faster. These events were special Mortal Kombat events, where people from different parts of the country and even from other countries competed. Here I share with you some pictures of those moments, sorry for the quality, but they were taken in 2011 and my phone did not have an optimal camera since that is now that phones come with 20 cameras lens hahaha.
Before I started writing for this contest I thought about what experience to tell and chose to mention everything a little bit. It is difficult to stay with a single moment when video games have been present throughout my life. To meet with friends was to take my console and all the controls that I had and sit down to play Mario party, Mario kart or go into a little more terrifying games. Not to mention more recent games like Just Dance or Wii Sport, a game that gave me hours of fun.
---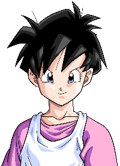 Thinking about those moments related to video games, I spent a pleasant moment writing this. I keep having memories of meetings, moments that are only in my memory and that I would have liked to have taken a few pictures or videos. Moments as an example a game in Dragon Ball Z Budokai 3 on PS2 where I was challenged to a duel using Videl and my opponent Vegeta Super Saiyajin 4. My friends were passed from Trolls with this duel, but I accepted and managed to leave the life to my opponent starting the red bar. It was great at the time to have everything to record, but no way, I keep the memory.
---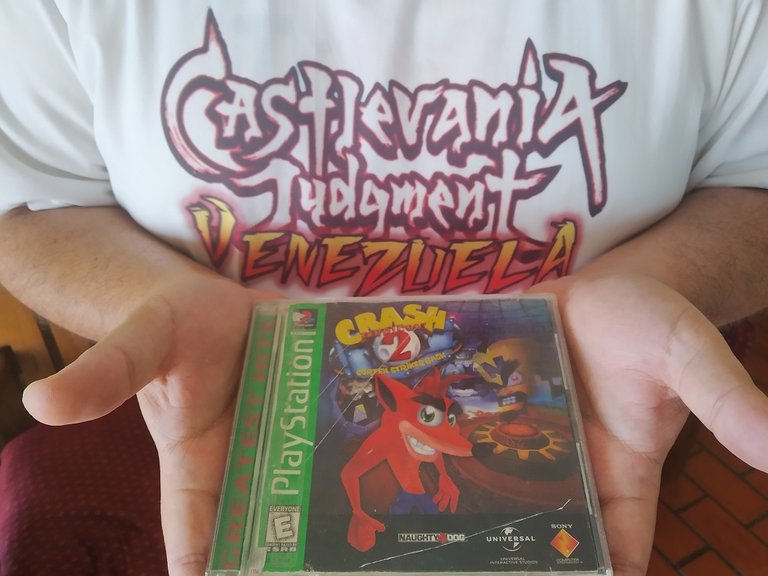 20 years with me, a little deteriorated, we were children at that time
I remember as if it was yesterday the joy when we bought a PlayStation. I went out with my father and my brother to walk around technology stores. After walking around a lot -the 10 years old me was tired- they stopped at a store that had a sale and included a game. That game is Crash Bandicoot 2. I remember we didn't buy the memory card and when we got home, we plugged the console into the TV, started playing and had fun. Sadly, by the time we turned off the console, we lost all the gameplay. We waited for Friday to arrive and decided to play until we passed the game, but bearing in mind that we couldn't turn off the console and that's how it was, we passed the game in 2 days with all the special gems. Luckily the electric service didn't go off while we were sleeping hahaha. Yes, we didn't have a memory card.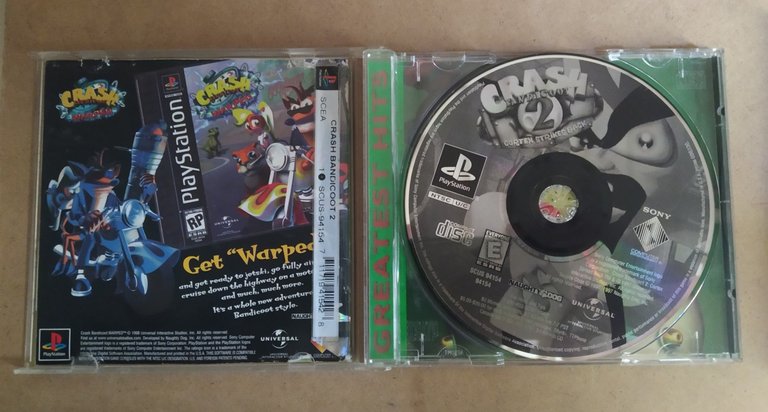 I think I have had an advantage and that is to have 3 brothers. If we wanted to play with 4 people, we just did it. There was a time when we rented our consoles by the hour and people came from all over the neighborhood to play. We spent the whole day watching people play, but when we closed the business, the 4 of us would play late. I would love to go back to that time, but well, we still play online despite the distances. I think we'll get to be old and continue playing lol.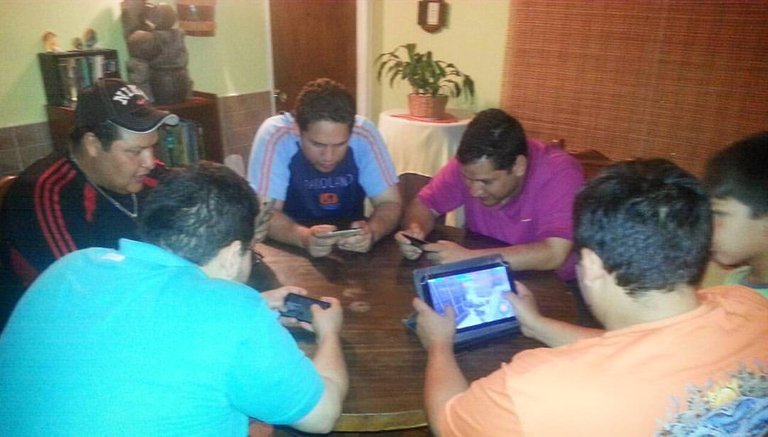 Playing with my brothers and friends Wars Robots
I will leave you a recommendation of a game in each console I had the opportunity to have at home. This recommendation does not mean that it is the best game, but if that gave me hours of fun. It is difficult to select one, yet you will say to me if you played it or you will have it on your to-play list. Also leave me recommendations.
Nintendo (NES): Ice Climber
Super Nintendo (SNES): Donkey Kong Country 2
PlayStation: Final Fantasy 9
PlayStation 2: Shadow of the Colossus
PlayStation 3: Tomb Raider
PlayStation 4: God of War
PC Gamer: Sekiro: Shadows Die Twice
Android: Sky children of the light
I consider my life an adventure, in the best RPG style. I've already raised a few levels and I almost learned a magic spell hahaha, but it's time to keep gaining experience. Grateful to @hivegc for bringing out this contest, they have made me travel to the past and remember great moments of my life.
---