¿Qué te convierte en humano? | Detroit: Become Human | Toda decisión cambiará tú final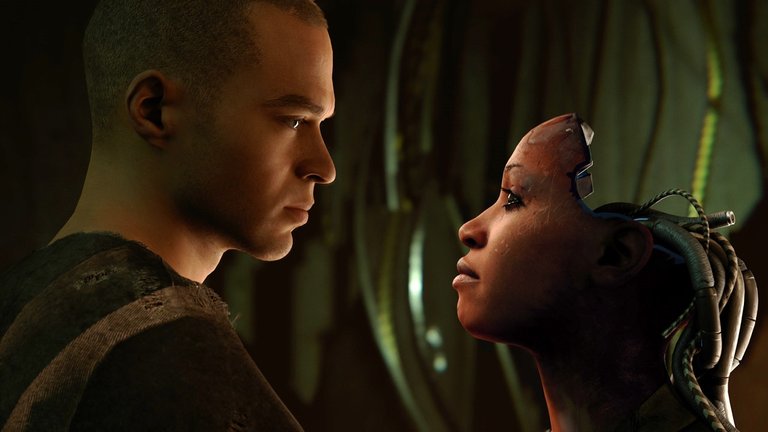 Your spirit, free will, emotions, pain... What makes you human? I am playing Detroit: Become Human, I had been wanting to play it since it came out in 2018 but it wasn't until the end of last year that I got to Windows (thanks). It is a playable cinematic adventure, developed by Quantic Dream, specialists in developing this style of games that look like an interactive movie.
Tu espíritu, el libre albedrio, las emociones, el dolor… ¿Qué te hace humano? Me encuentro jugando Detroit: Become Human, había querido jugarlo desde que salió en el 2018 pero no fue hasta finales del año pasado que llego a Windows (gracias). Es una aventura cinematográfica jugable, desarrollada por Quantic Dream, especialistas en desarrollar este estilo de juegos que parecen una película interactiva.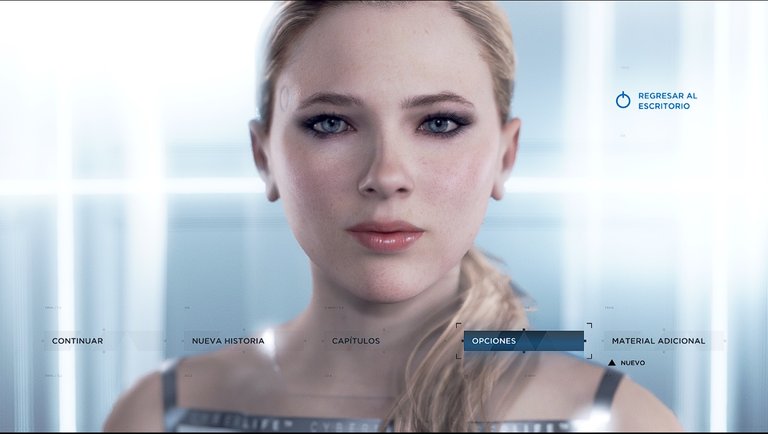 Detroit: Become Human tells us the story of a world full of androids, a futuristic world where technology has advanced a lot and where, in the best style of the movie I Robot, the androids begin to awaken human feelings, becoming divergent and making decisions on their own.
Detroit: Become Human, nos cuenta la historia de un mundo lleno de androides, un mundo futurista donde la tecnología ha avanzado mucho y donde al mejor estilo de la película Yo Robot, los androides comienzan a despertar sentimientos humanos, volviéndose divergentes y tomando decisiones por su cuenta.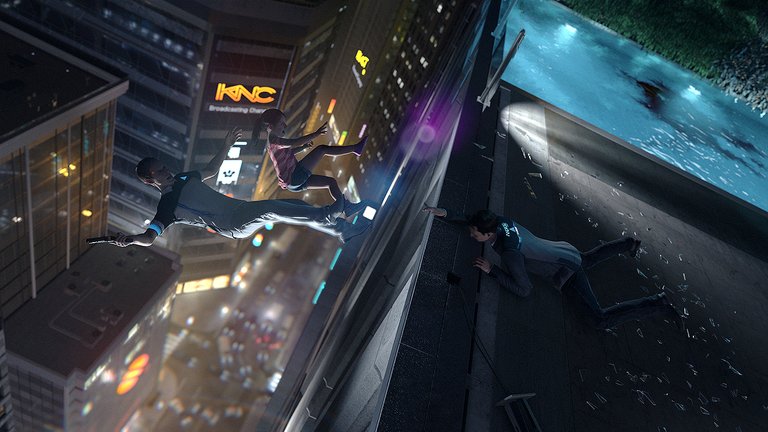 It is a world where humans are left unemployed thanks to androids, a world where technology has completely absorbed humanity, we will know the story of 3 Androids and other characters who are in their environment, where they will have to make decisions and even break some laws of robotics to choose whether to become human or let everything take its course.
Es un mundo donde los humanos se quedan sin empleo gracias a los androides, un mundo donde la tecnología a absorbido por completo a la humanidad, conoceremos la historia de 3 Androides y otros personajes que están en su entorno, donde tendrán que tomar decisiones e incluso romper algunas leyes de la robótica para escoger si convertirse en humanos o dejar que todo tome su rumbo.
The gameplay in this video game is interesting, as it is an interactive movie, we must be attentive to make decisions in short times to decide the direction of the game. The characters can die because of bad decisions and the game continues, just like in real life. It may seem simple, but almost always, time is not enough to think so you must try to follow the rhythm of the game in every moment.
La jugabilidad en este videojuego es interesante, al ser una película interactiva, deberemos estar atentos para ir tomando decisiones en cortos tiempos para decidir el rumbo del juego. Los personajes pueden morir por malas decisiones y el juego continuo, tal cual como en la vida real. Puede parecer sencillo, pero casi siempre, el tiempo no alcanza para pensar así que debes tratar de seguir el ritmo del juego en cada momento.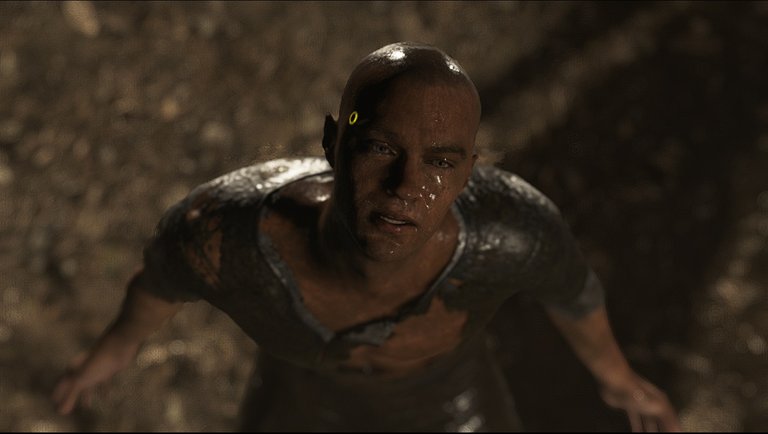 In Detroit: Become Human, there is quite a lot of freedom of movement, it won't always be video sequences, we will also be able to move the characters and explore the environment. I've played about 50% and the story has got me completely caught up in it. The development of the story, the dialogues, the sequences and without leaving aside the graphic aspect, are done in an exceptional way.
En Detroit: Become Human, hay bastante libertad de movimiento, no siempre serán secuencias de video, también podremos mover a los personajes y explorar el entorno. He jugado como un 50% y la historia me tiene atrapado por completo. El desarrollo de la historia, los diálogos, las secuencias y sin dejar de lado el aspecto gráfico, están realizados de una forma excepcional.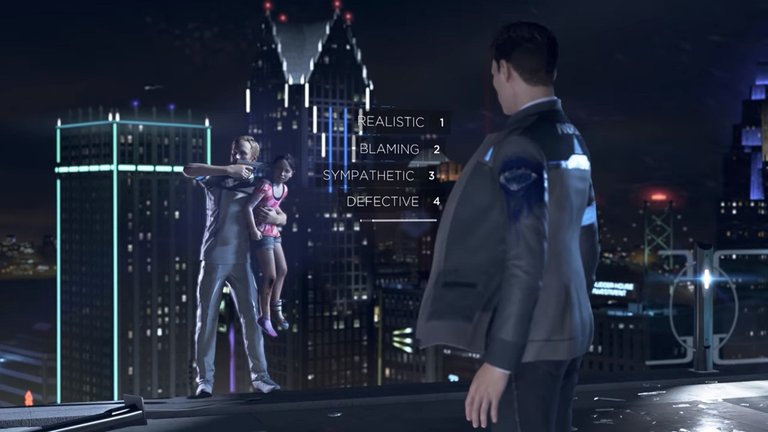 Romance, drama, suspense, psychology, highs and lows, action, death and more, are elements that are present throughout this game. A story in which I am about to discover what makes you human, from the point of view of the androids. My excitement for the game has been such that I couldn't wait to finish the game and write about it but then I'll tell you if I really cry at the end of this cinematic adventure or end up hating technology.
Romance, drama, suspenso, psicología, altos y bajos, acción, muerte y más, son elementos que están presente a lo largo de este juego. Una historia en la que estoy por descubrir que te convierte en humano, desde el punto de vista de los androides. Mi emoción por el juego ha sido tal que no podía esperar a terminar el juego y escribir sobre el pero luego te contare si realmente llore al final de esta aventura cinematografía o terminare detestando la tecnología.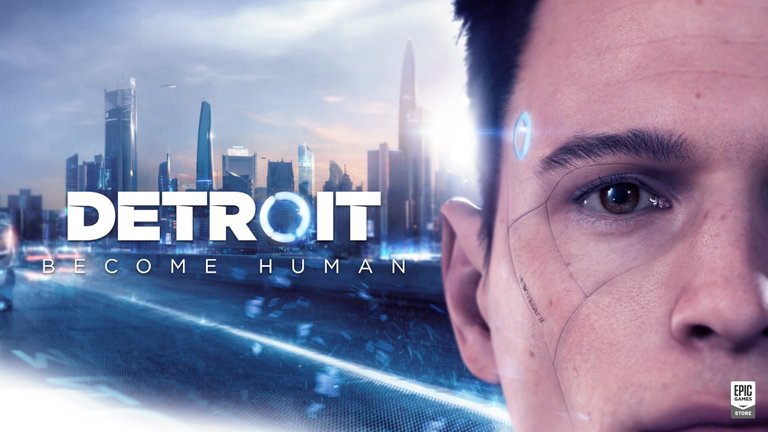 ---

Gaming Device: PC with CPU AMD Ryzen 7, 8Gb RAM DDR4, sapphire radeon nitro + rx 580 8gb, MSI gaming motherboard. Screenshot taken with AMD Radean Software.

All images were taken from the game and the main image was taken from the official website. Last imagen is for the Epic website