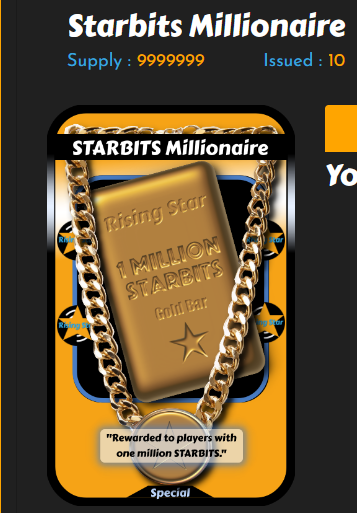 I am willing to be a Starbit Millionaire in Rising Star, I make it my main mission for now on.
I will start collect startbits from anywhere I can as long as I can afford them.
I am selling my Jet, trying to buy from market, getting as much as possible from the game.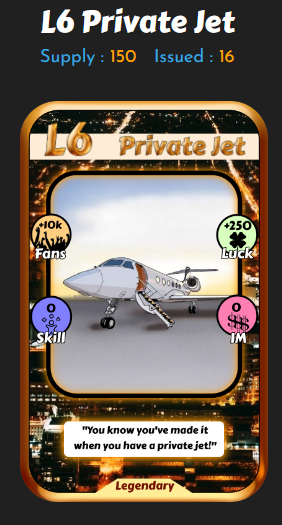 How long do you think I will need to achieve it ? I am guessing about 2 months if I only take the starbits from the game.
External help are welcome, but I do not count on them, not even sure I will be able to sell the jet.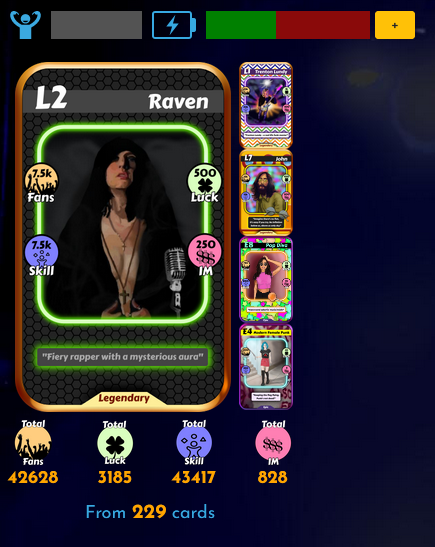 Anyways, My Mission has now started...GO Ithara, GO!
And if you want to join me in the game, just click on Rising Star and each mission you make will bring me a bit closer to my goal !
ENJOY
---
A bientôt,
≋𝕴𝖙𝖍𝖆𝖗𝖆 𝕲𝖆ï𝖆𝖓≋
@itharagaian
≋≋≋≋≋≋≋≋≋≋≋≋≋≋≋≋≋≋≋≋≋≋≋≋≋≋≋≋≋≋≋≋≋≋≋≋≋≋≋≋
Helping my projects / Tipping :-) ???
Helping the author : https://www.paypal.me/Lordolivier
We of course accept cryptos:
All the ones on Steem-engine & Hive-engine
Steem / SBD /Hive / HBD
LTC : LdiCR25BQSQYSzTUcpD3sJQayscvjXvDyy
BTC : 37fJek6HN9zeJQTvhfZmpEcmsTM8Lx4spr
All donations are appreciated and welcomed,
thank you.
≋≋≋≋≋≋≋≋≋≋≋≋≋≋≋≋≋≋≋≋≋≋≋≋≋≋≋≋≋≋≋≋≋≋≋≋≋≋≋≋