Assault! | ¡Los primeros 30! #10 [ENG/ESP]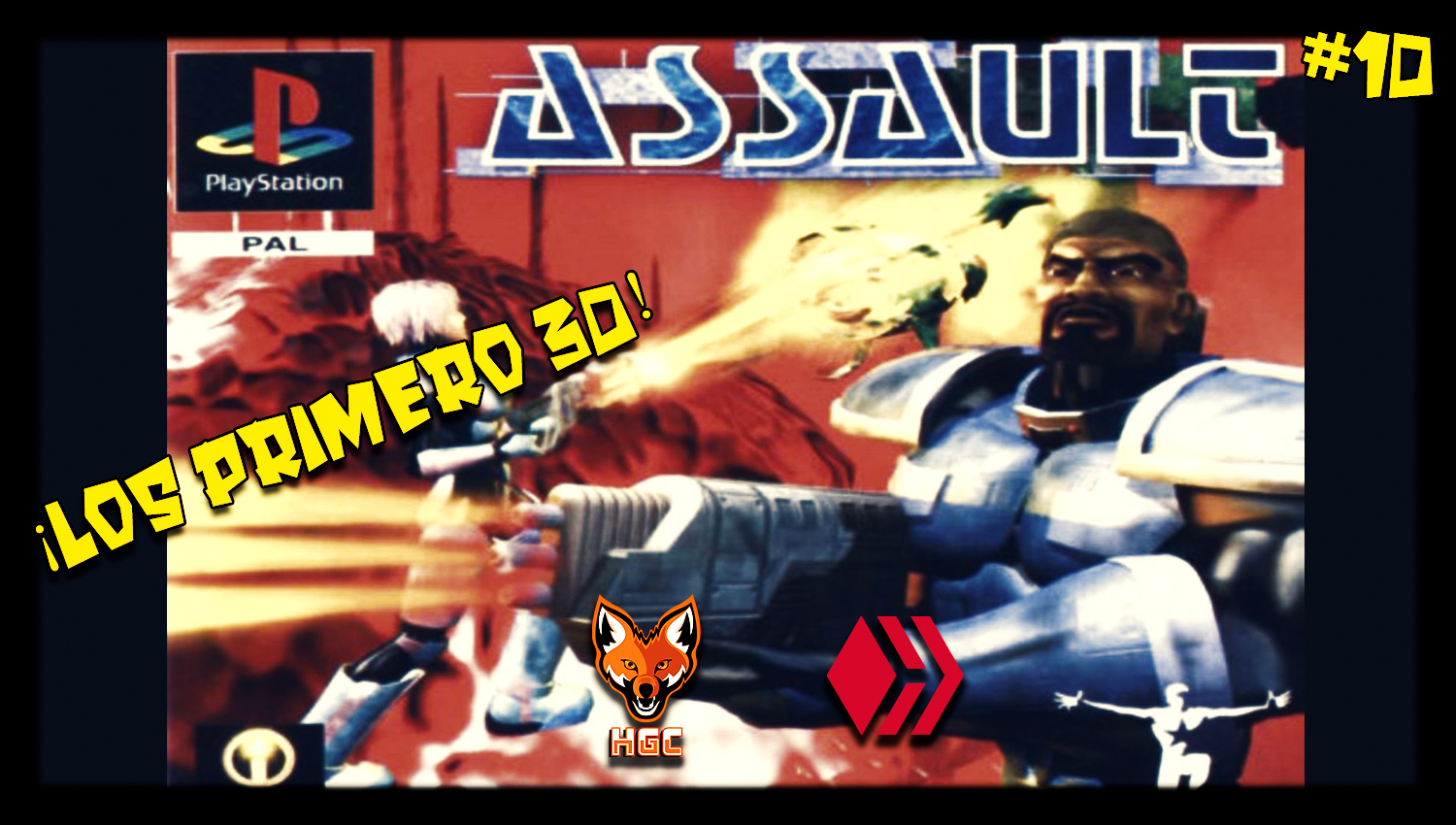 ¡Hola a todos! Hoy es el momento de uno de esos juegos que me gustan, desde la infancia los arcade shooters me han sido muy entretenidos, y este tiene muy buena pinta, espero que disfruten de estos ¡primeros 30! ¡Vamos con el gameplay!
Hi everyone! Today its time to play one of those games that I like, since childhood arcade shooters have been very entertaining to me, and this one looks very good, I hope you enjoy these first 30! Let's go with the gameplay!
---
Gameplay
---
Análisis
Voy a hacer este análisis un poco por partes, empecemos por los escenarios y el apartado visual, en este sentido, esta muy bien se ve que los humanos luchan contra una fuerza mutante-alienígena en un mundo apocalíptico industrial, y todo esta sinceramente muy logrado en 3D real pese a las limitaciones de la PS1 lo veo todo muy bien y funciona excelentemente.
I am going to do this analysis a bit in parts, let's start with the scenarios and the visual section, in this sense, it is very well, humans fight against a mutant-alien force in an industrial apocalyptic world, and everything is honestly very successful In real 3D despite the limitations of the PS1 I see everything very well and it works excellently.
---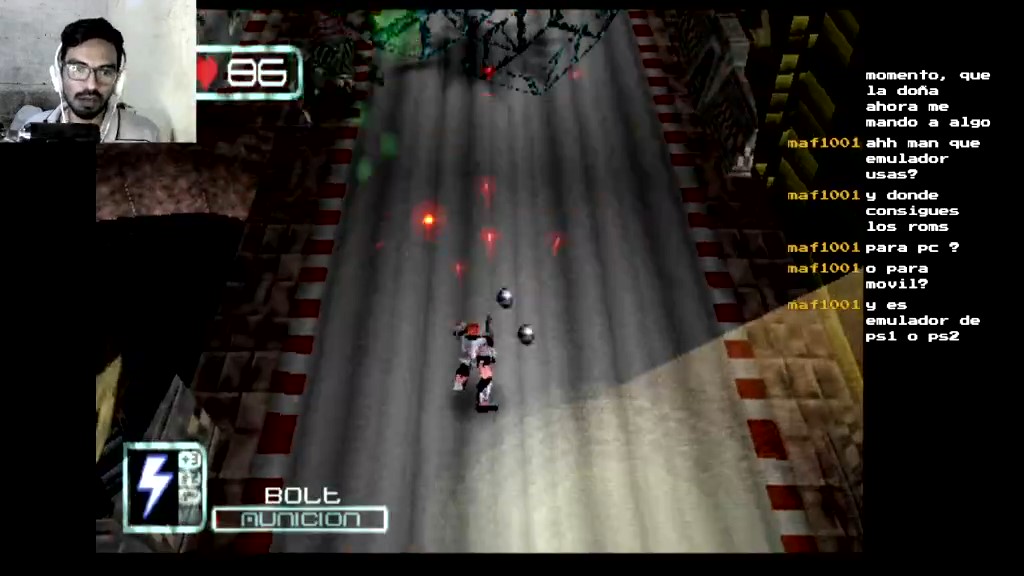 ---
En tanto la jugabilidad es bastante divertida, el juego cambia constantemente la posición de la cámara según la etapa del juego que estés y aunque muchas veces este limitado a dejar el botón de disparo apretado no se siente para nada monótono, los enemigos no tienen una dificultad alta pero hay que estar pendiente a los proyectiles ya que siempre hay muchos, en resumen, es muy entretenido.
The mechanics are quite simple, basically you jump and peck, and your objective is to open some kind of portals to go to the next level, although the game is easy, the first time you can get a little confused and even get lost when passing between portals, but once you are located you manage to advance and overcome the levels.
---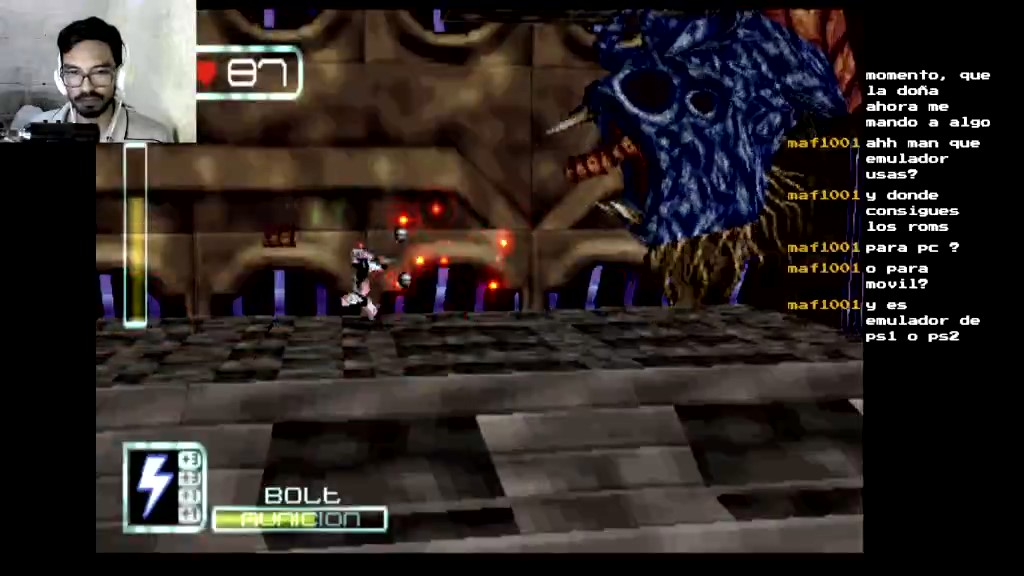 ---
El juego también tiene unas mecánicas interesantes, a lo largo de todo los recorridos de los stages encontraras potenciadores, munición y artefactos defensivos que te ayudaran a completar cada nivel mas fácilmente, además de eso también hay bastante plataforma, que a pesar de solo contar con un salto simple es un añadido que se agrace y lo hace aun mas entretenido.
The game also has some interesting mechanics, throughout the stages you will find power-ups, ammunition and defensive artifacts that will help you complete each level more easily, in addition to that there is also a lot of platform, which despite only having a simple jump is an addition that is appreciated and makes it even more entertaining.
---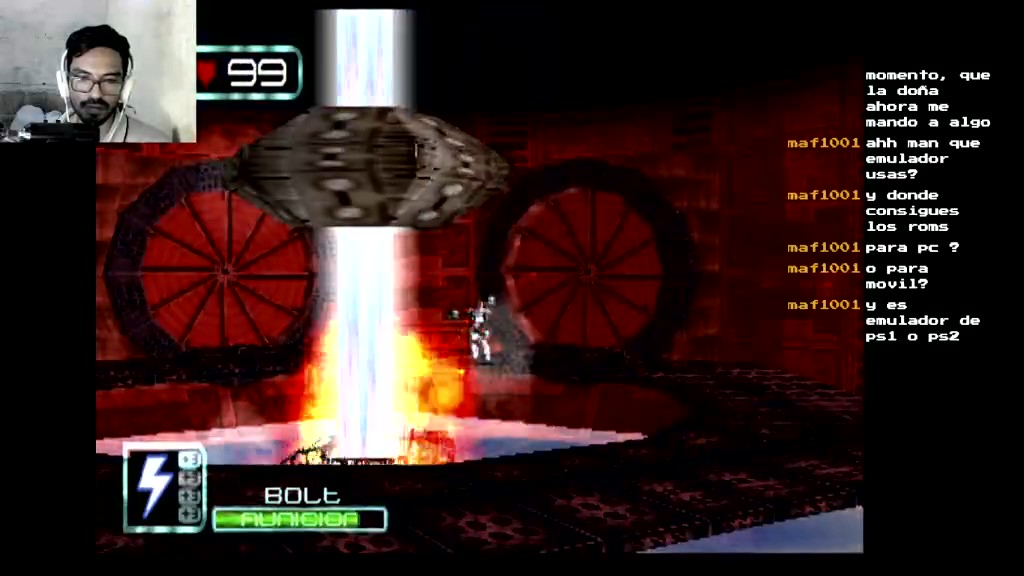 ---
Conclusión
Este es un juego que toma muchas cosas de "Contra" y las lleva a su mundo, y esto de cierto modo es muy positivo porque todas esas cosas bien aplicadas te garantizan un buen juego, tal como lo es esta entrega, me ha gustado bastante y seguramente lo complete en algún momento, evidentemente tiene sus fallos pero es muy disfrutable y evidentemente es un juego que recomendaría.
This is a game that takes many things from "Contra" and brings them to his world, and this in a way is very positive because all those things well applied guarantee you a good game, just like this installment is, I liked it a lot and I will surely complete it at some point, obviously it has its flaws but it is very enjoyable and obviously it is a game that I would recommend.
---
Mírame en vivo todas las noches
Aquí ⏩

⏪
---
---