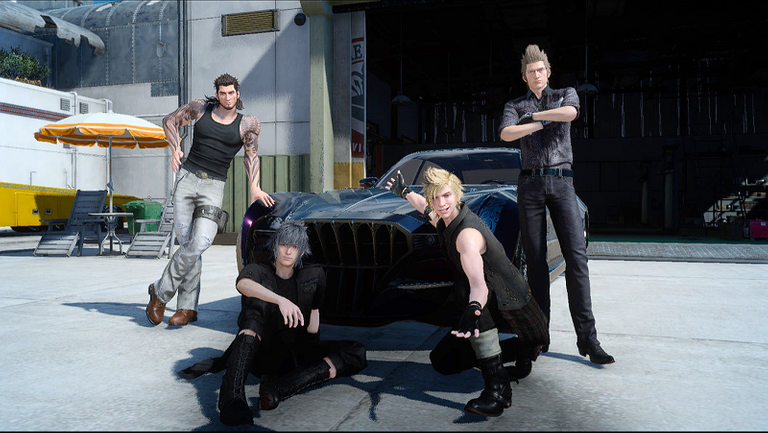 ---
The best Pals!
That is what Final Fantasy XV really is about. A journey with your best friends, having good times, Eating delicious junky food, recruiting deities, facing peril together, mocking each other, making prophecies happen. you know, the usual.
This title sure brought things different. As a FF fan, I expected some traditional elements to be present. It was frustrating at first to find such a different, more-solo game mechanics with no control over summoning, lack of character switching, low variety of equiptment, etc.
Now here comes the big but, and it is that the story started to dig in, the battle dynamics and interactions began looking great and appealing, the world felt huge as the summons, and even the main intro music was majestic. So, I kept playing the game.
---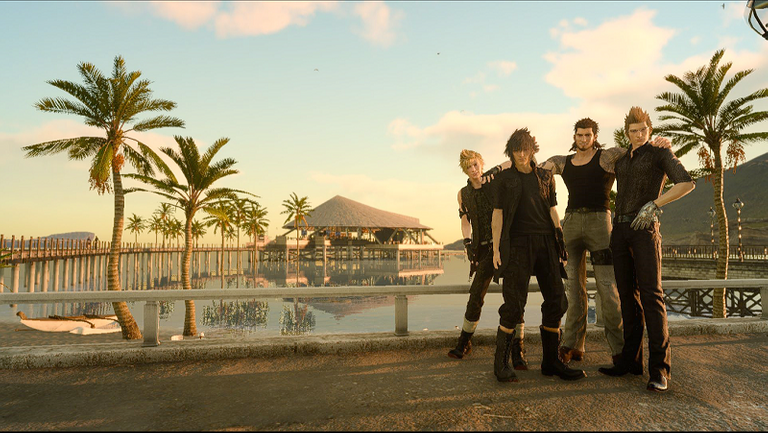 It's been great so far with these four characters: Noctis -the future King, Gladious -the Kings Shield, Ignis -The Chamberlain, and Prompto -the bestie from high school. All of them traveling in the expensive Regalia car.
In this game, Prompto is a fan of Photography, and each day he will take pictures. This skill is developed throughout the game as he records all the adventures the group has.
During night time you can select the best ones and hear comments from the characters about it. It is a pretty contemporary aspect on a fantasy game.
---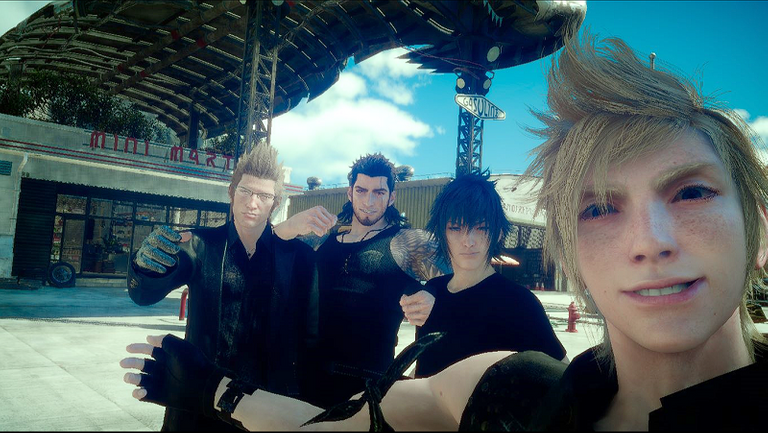 ---
Here is a sample of the best stalking moments Prompto captured during my FFXV first steps: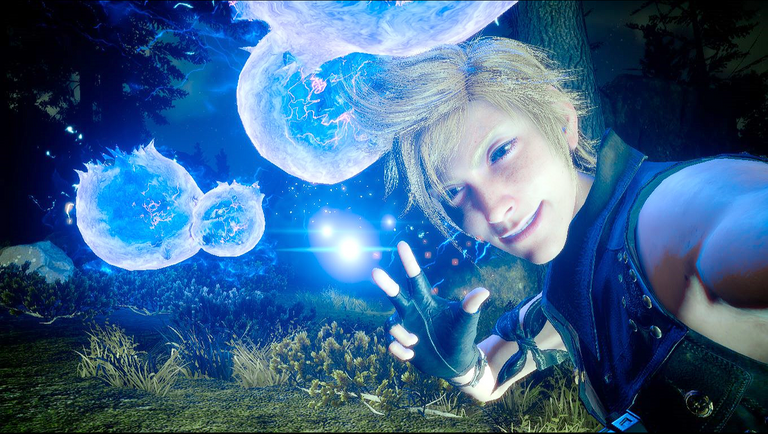 Prompto took a selfie in the middle of a deadly battle, you know, just because!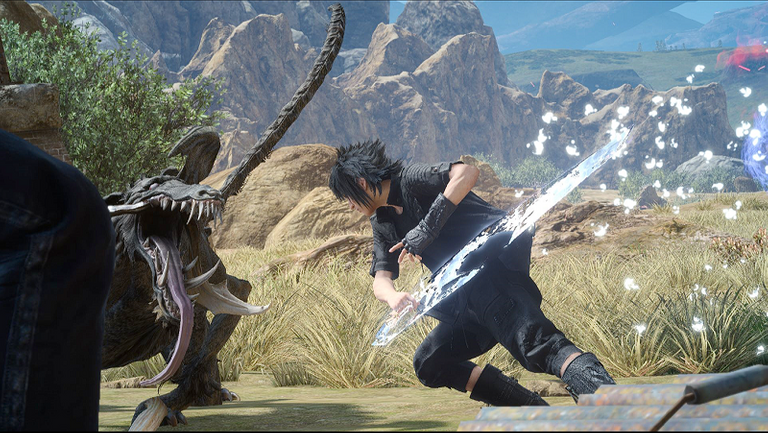 Of course he is always following Noctis with the camera in case something amazing happens.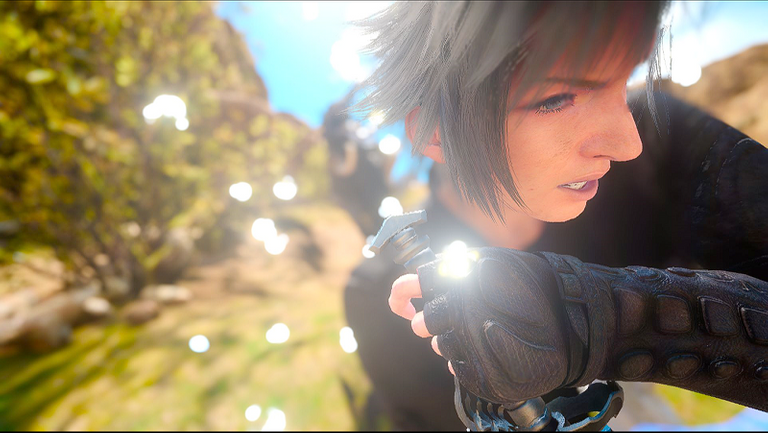 How did he got this close to Noctis in the middle of a battle?
Running out of gas in the middle of nowwhere...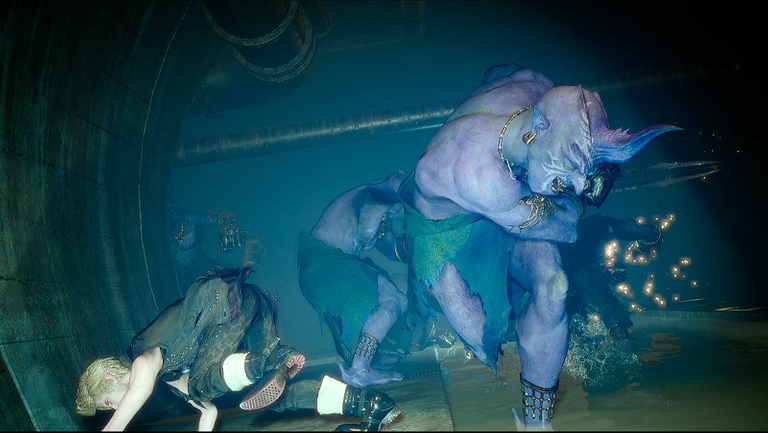 Prompto's ass almost being kicked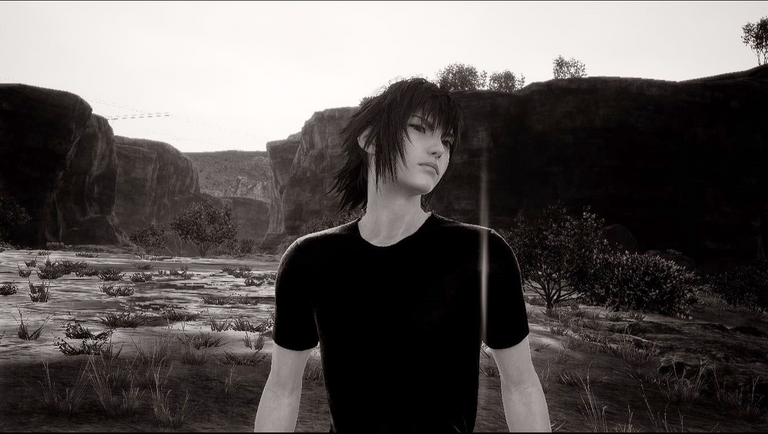 Revealing the dark Emo side of Noctis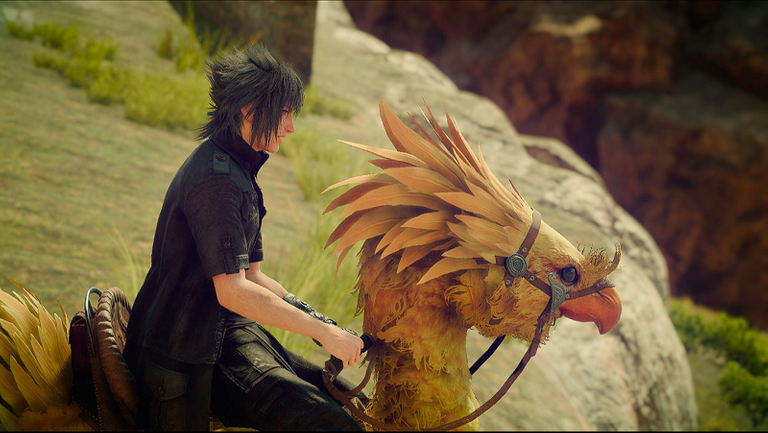 Who wouldn't smile riding a Chocobo?
---
There are many many more pictures, as I have been saving some content to sahre with you guys. SO far, I'm digging the story and I'm getting stronger to fight very bad-ass fiends out there.
---
@gaeljosser
All pictures taken from the game. Final Fantasy XV Windows version.