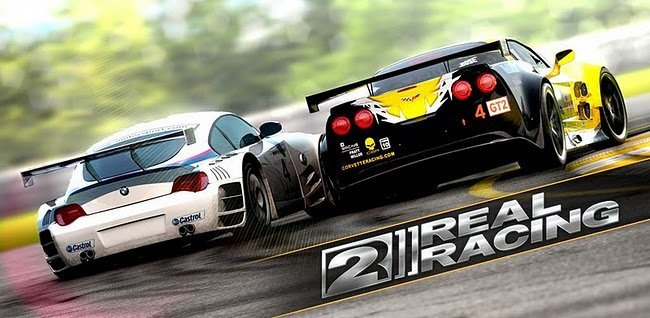 Source

There are several racing games and this time I bring you one that is really good, being the best that it is for cell phones. The same is called Real Racing 2. This video game is of the genre of sports racing, which was developed and distributed by Firemint for Android devices, when it was initially released on the market on December 16, 2010 IOS and later on December 22, 2011 for Android. While two years later, specifically on May 22, 2013 it was released for Windows Phone 8. Real Racing 2 has received good reviews, making it an excellent game, for those who like video games that are responsible for simulating a racing car competition. This game surpasses its predecessor in every way so I can tell you that the developer did an excellent job with Real Racing 2, but I will develop each of the aspects that I usually touch in the reviews of the games.
Firemonkeys Studios is a video game developer and publisher, based in Melbourne, Australia. In May 2011, Electronic Arts announced the acquisition of Firemint for an undisclosed sum, making it an in-house studio for EA Interactive. IronMonkey Studios was also taken under EA Interactive's wing in 2010.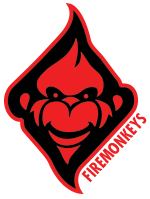 Among the racing modes available in Real Racing 2, we find A split career mode, Exhibition mode and Trials against the clock. In the first mode, where the player must go through three levels of difficulty in order to earn a certain amount of money to buy new cars and the most important thing is to gain reputation. The exhibition mode is the one where we have available 15 circuits, we can use the one of our preference and we can also configure the normal race options, such as difficulty (traction control, stability control, braking, gearbox, among others), the number of race laps, the number of rivals (Artificial Intelligence). Regarding the Time Trial Mode and as its name suggests, in it you must make lap times and try to beat the time indicated in the game, in order to obtain certain rewards. In these modes described above, there is also the player's profile where we can obtain or buy cars.

Source
Another of the things to highlight about the game is the Multiplayer Mode, which is where we can race or compete with our friends or other people in the world. For this it is important to have a good Internet connection, because I have heard and I have noticed that if this fails, the game freezes or simply disconnects from the competition. But it is not only about online races, but the interaction between players is the most important thing we can have in this kind of game, where we can form leagues, forums, chats and anything else that helps us to share with our friends, family or any user of the planet earth that has this game at its disposal. The best thing about this game is that it allows us to connect our profile with Facebook and Twitter, to share the results of our races with our friends through these social networks. It also includes achievements and leaderboards.
The cars available in Real Racing 2 are BMW M3, Chevrolet Corvette C6.R, Ford GT, Jaguar RSR XKR GT, Lotus Evora, Nissan GT-R, Volkswagen Scirocco R and Volvo C30 STCC. In addition, the game has excellent circuits both real and fictitious, among them we have: Balladonia Raceway, Castellona Bay, Forino Valley, King's Speedway, Montclair, Alkeisha Island, Richmond Plains, Sonoma Canyon, Krugerfontein, Notting Forest, Aarlburg Forest, Mayapan Beach, Chengnan, San Arcana and the McKinley circuit.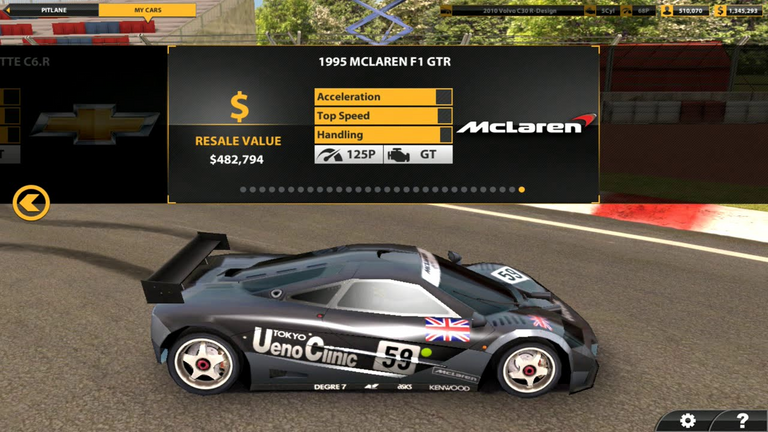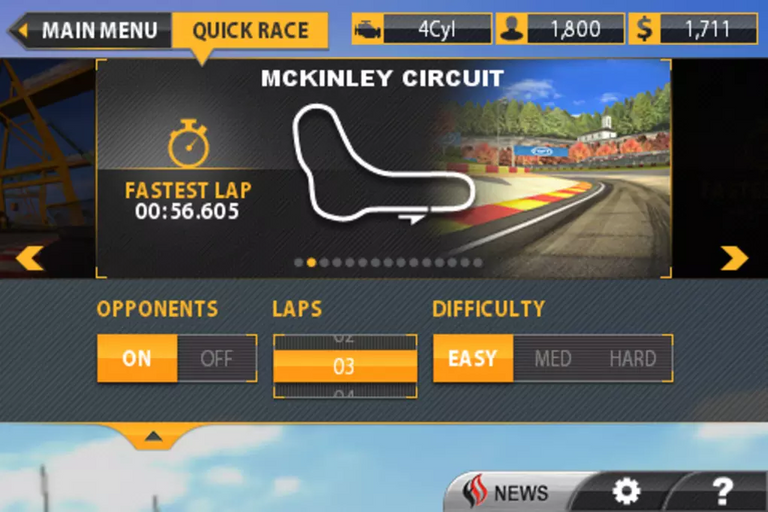 Source
With regard to the graphics of Real Racing 2 is one of the best, as it is available even in HD, with the creation of excellent textures of both cars and good modeling, plus circuits that look very good and with good details for a cell phone game. The feeling of speed that we experience when racing is so good that we think we are really in a race. This game has great technical aspects such as the lighting of the tracks and the reflection of the serious carrero of cars, but as nothing is perfect, for the Android version there are some drops in FPS, which is sometimes annoying for some when it comes to racing. Overall I can tell you that graphically Real Racing 2 is very complete, able to amaze the most painted with its stunning graphic recreation of vehicles, environments, a more than acceptable sense of speed and other aspects that are quite important at this point in the game.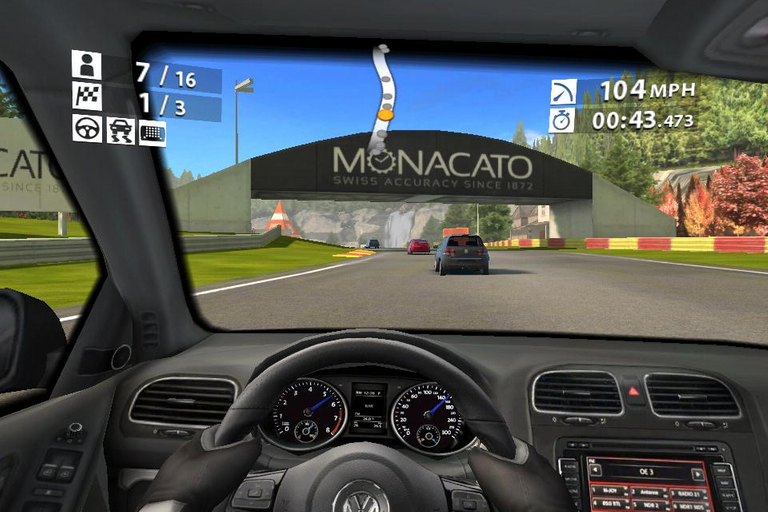 Source
As for the Sound of the game is well developed, with great roars in the sounds of the engines, which differs depending on the brand of cars, which is quite realistic, plus the ambient sound is also well created. What are the sound effects such as the squealing of the tires at the time of sudden braking or skidding when losing control of the car, the sound of the carreroseria when the cars collide are heard really well. Although the soundtrack is good, it is the weakest part of the game, as it lacks more variety and the musical themes are more in line with the genre of the game.
In conclusion, ***Real Racing 2 ***is a good game for those people who have a cell phone and likes racing games. Where it has very good game modes, which is the best I've seen the game, with an excellent graphics beyond the detail that I mentioned above and with excellent sounds, only with details in the soundtrack. That is why if you have the chance to try this game, I recommend it, because it is addictive, fun and really beautiful. Real Racing 2 is a great speed video game and, currently, is one of the best that can be found on Android devices. For all these reasons I give it a 9.8 for the gameplay, a 10 for the graphics and a 9.5 for the sound.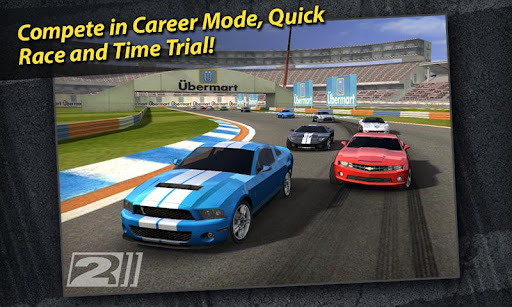 Source

For the outstanding and not so outstanding aspects of this publication, I give an 9.76 out of 10 overall score to Real Racing 2.
Source

TECHNICAL SHEET


Source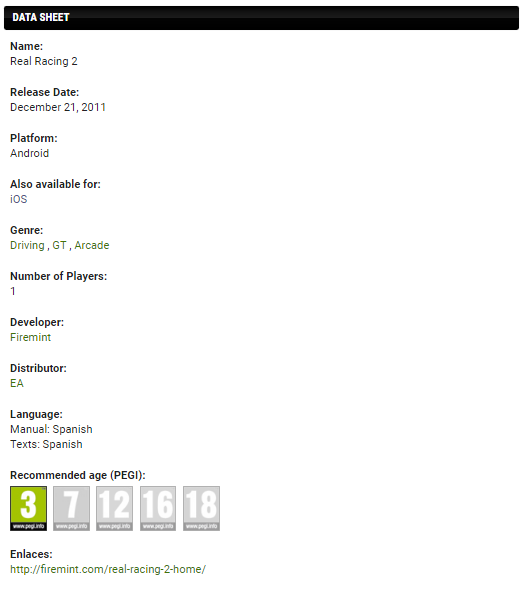 Additional notes: Broadband Internet connection

Source

Post taker text separator : Lucho en la pista (RETA A @equipodelta. | @franz54 reta a @equipodelta a Dibujar) Caricatura.
Thank you for your visit. I hope you liked it.
Till a next chance
Without further ado, he bids farewell to you, his cordial server @franz54.