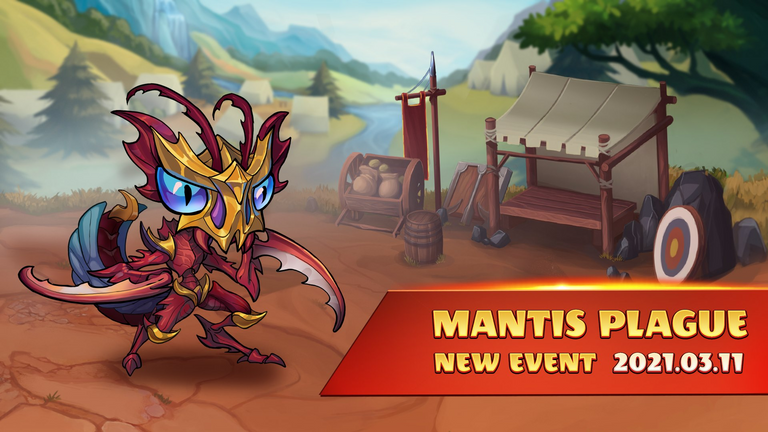 Source

MANTIS PLAGUE is the event game of the Mighty Party game that will start tomorrow March 12th of this year until Tuesday 15th; that is to say, it has a duration of 5 days like all the global events that I have previously presented in my publications concerning this topic. The story of this event describes how something terrible is happening in the swamps of the enchanted forest. The lizards have gone berserk and are busy scaring people away from their lands. Lord Protector, you have to intervene right now and put an end to this! Players must finish as many quests as possible from each of the three chapters that make up this event. The reward for passing these missions are spawns that in turn serve to open the chests and acquire new heroes that bring us this event or resources that will help us to overcome the challenges or to advance in other Mighty Party game modes. All the heroes or cards that this event presents us with are of the nature type, so it is of vital importance for those who use the warlord The son of the forest, who is of the nature type and has the ability to give himself thorns, silences all enemies on the battlefield (removing their abilities, except those that are immune) except for buildings and increases the attack of all all allies of nature. His motto is: "Someday you will wake up in a wonderful endless forest. That's what we fight for".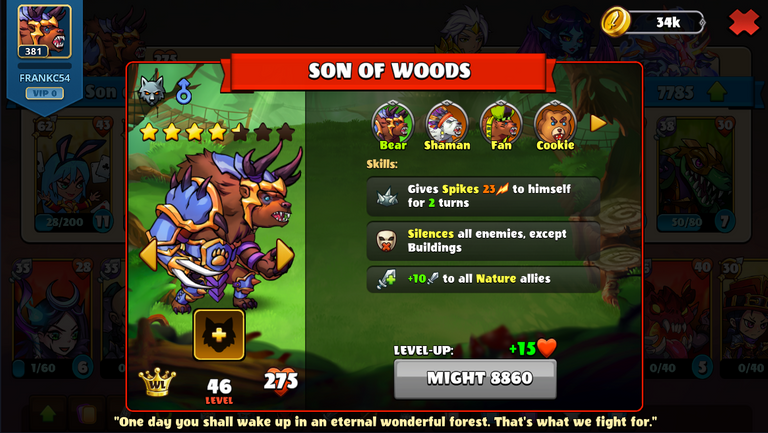 Mighty Party is an online card game developed by Panoramik Inc. It's very simple and addictive: one touch to put the fighter on the battlefield and only 3 MINUTES to win! It can reveal all your tactical skills: define your opponent's weaknesses and play heroes that can absolutely change the situation on the battlefield and take you to the top of the rankings!
Global events occur regularly every 2 weeks, occur at the same time for everyone and generally last 5 days from a Friday. There is also 24 hours after the event ends when the Event Resources can still be purchased and spent, although you can no longer perform the missions associated with the Event. After that, everyone who participated in the Event wins a prize based on how many Event Resources the player won during the event, either won or purchased. Event prize chests contain only Event heroes. In addition, many Event Heroes are now only available through the Events or the various stores. Unless otherwise noted, event heroes will not be in the general card pool for chests, except during the event.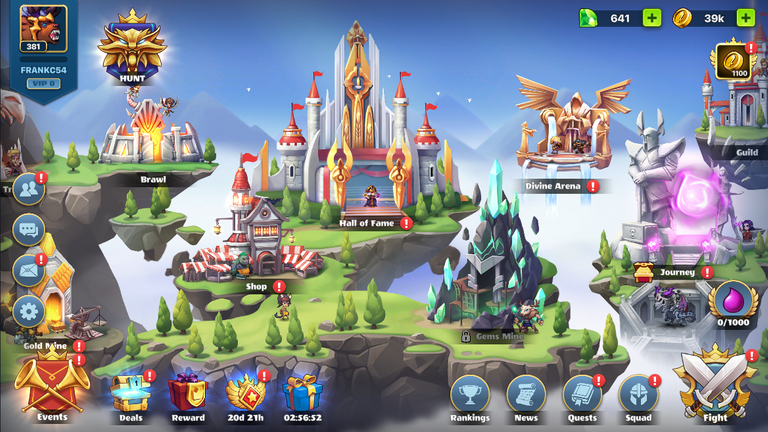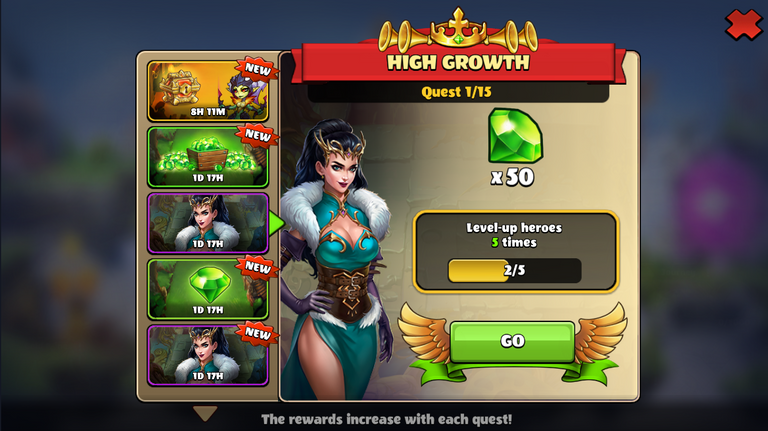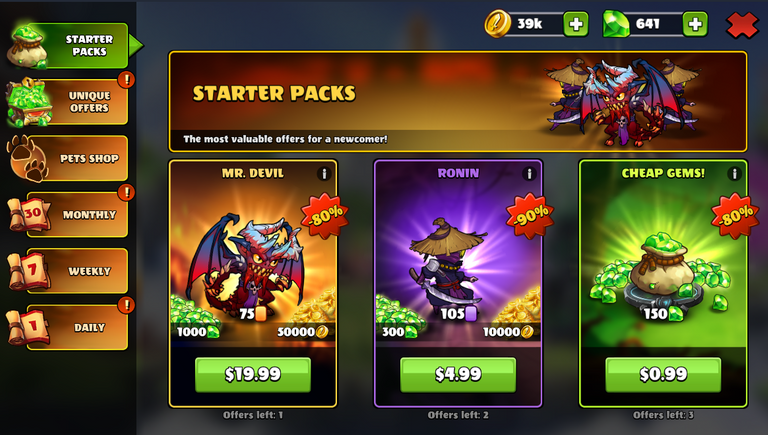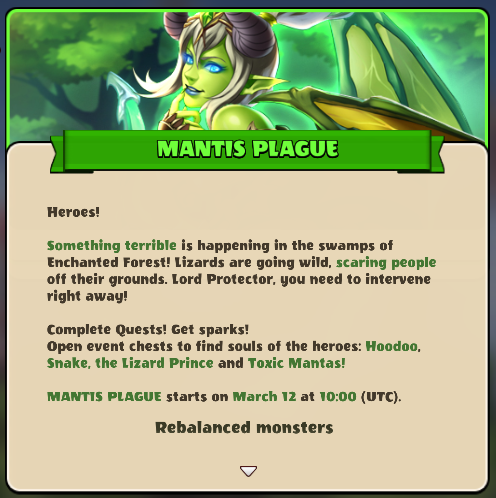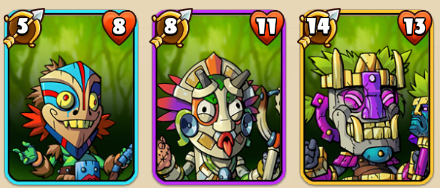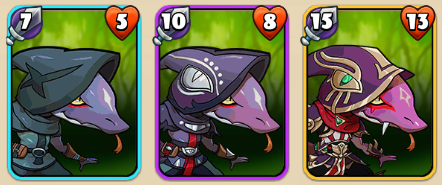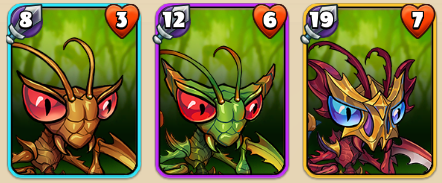 Now I am preparing to present the heroes of each of the chapters that this event presents. Which are the following: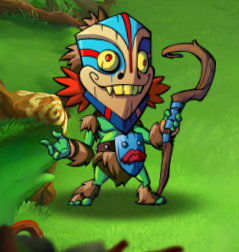 CULTIST is the first card that we will face in this event, it belongs to the first chapter and is of rare rarity of the nature life type, it is a melee attack card that at level 1 has 5 attack (atk) and 8 life (hp). Its ability is to summon a bush of 0/13 in front of it. At level 11 he gets a second ability which is to give thorns to a random ally. His motto is: "Cursed".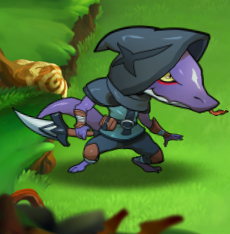 LIZARDFOLK is a rare melee attack and nature type card, which at level 1 has 7 atk and 5 hp. His only ability is to summon a rune of instant death in an enemy cell in line to him at random. When he reaches level 6 he acquires a second ability which is that when attacking he poisons the enemy. His motto is: "Hsss.... People smell ssssssssabroso!".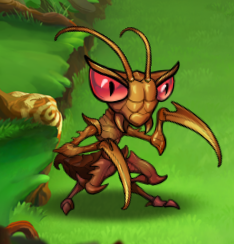 MANTIS is a rare melee attack and nature type card, which at level 1 has 8 atk and 3 hp, which this second feature is rare because normally tanks or melee attack heroes have a lot of life but less attack. His ability is to steal 5 attack from a random enemy, while at level 6 he acquires a second ability that is still unknown, at least to me. His motto is: "Meat. Delicious".

Then we have chapter two of the event where we have the epic rarity cards, which I present to you below.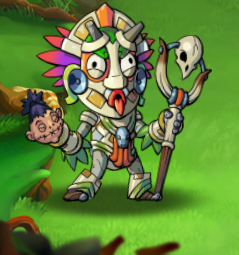 CURSED SHAMAN is an epic hero of nature type and ranged attack or archer, that at level 1 this card has 8 atk and 11 hp. His abilities are to summon a 0/12 totem in front of him and when activating the healing ability on an ally he gives +2 atk to himself. His motto is: "Spirits say let's get started".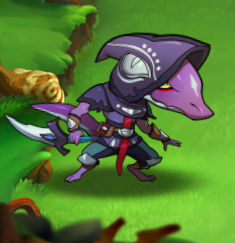 THE KILLER SERPENT is an epic card of melee attack or tank and nature type, which at level 1 has 10 atk and 8 hp. Its abilities are that at the end of turn it steals 5 atk from enemies with ranged attack or archers and when a melee attack enemy comes into play it also steals 5 of its atk. His motto is: "The lizard prince's poison aids digestion".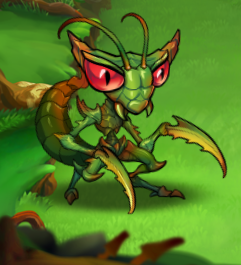 KAMACURAS is a hero of legendary rarity of melee attack and nature type, which at level 1 has 12 atk and 6 hp. His abilities are to steal 3 attack from enemies in line and when attacking he poisons enemies adjacent to the attacked ones". His motto is: "I can never satiate my hunger".

Finally we come to the third and final chapter in which we must pass in this event if we want to complete it, however this is difficult, even to get to this chapter because you have to buy many things with real money. In this we find the legendary heroes and considered the best of the event.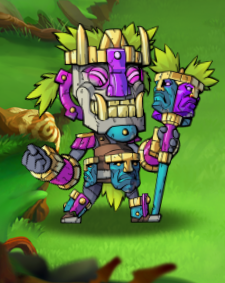 HOODOO is our first legendary hero of the third and last chapter, he is of nature type and ranged attack or archer, at level 1 he has 14 atk and 13 hp. His abilities are that at the beginning of each turn he heals the melee allies giving him 5 life, when a ranged attack ally enters the game he has the ability to invoke a thorny stake in front of him and finally he invokes a totem 0/50. The ability of this totem is to reflect all the attacks of his enemies is why this is the best card that we will enter this event. His motto is: "Raise corruption with an alias, curse enemies in pvp".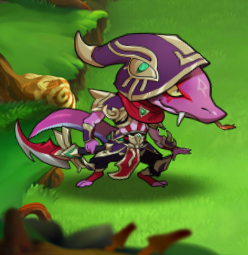 SNAKE, THE LIZARD PRINCE is a hero of legendary rarity of melee attack and whose type is of nature, where at level 1 he has 15 atk and 13 hp. His abilities are to obtain invulnerability during a turn, at the beginning of the turn he steals 8 atk from the enemies (except those of nature) and when he dies he invokes two runes of instant death in random enemy cells. His motto is: "My ancestors were magnificent dragons, now your life is on the edge of my sword".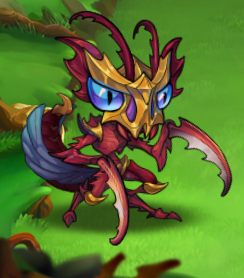 TOXIC MANTAS is a legendary hero of melee attack and nature type, which at level 1 has 1 atk and 7 hp. His abilities are: when attacking he steals all the attack of the attacked hero, when killing he obtains 25% of the life of the killed and when poison is activated in an enemy he obtains 6 life (regeneration). His motto is: "Let's make a deal. You disappear and I won't decapitate you.
NOTE: It is important to know that the skills of the cards described above are level 1, therefore they can improve as you level them up, increasing life, attack and even the number of skills and their effectiveness.

CONCLUSION OF THE EVENT
MANTIS PLAGUE is a great event where we can get new interesting cards, which are all of nature type, plus they already appeared in some past events but this time they improved their skills. The best card is undoubtedly HOODOO that has excellent skills that are impressive to use during battles, without leaving aside the other cards that are very good and help us in each of the game modes found in the game Mighty Party. Besides that it facilitates players who are new to the game, since they acquire cards from past events and with better skills, and those who already have time can raise the level of our cards, get gems and any other resource that is given to us as a reward in this important event. It is important to mention that the heroes mixed cards of each of the classes and two of melee attacks and an archer, also that varies is the rarity of the cards, depending on this, some are better than others, always taking into account the team we are using and the warlord, to put together the best strategies with the cards we have, taking into account their characteristics and skills. The most important cards that we will get when opening the chests of this event are Hoodoo, Snake, the Lizard Prince and Toxic Mantas, each of them with their unique abilities that are usually very important when building strategies and advancing in each of the game modes that we have in Mighty Party. This is a very good game that not only we have to be good at strategies in battles, but to build our team is a challenge and that is why these events are important to acquire new cards that are useful or even increase their level by acquiring new weapons.
EVENT STORE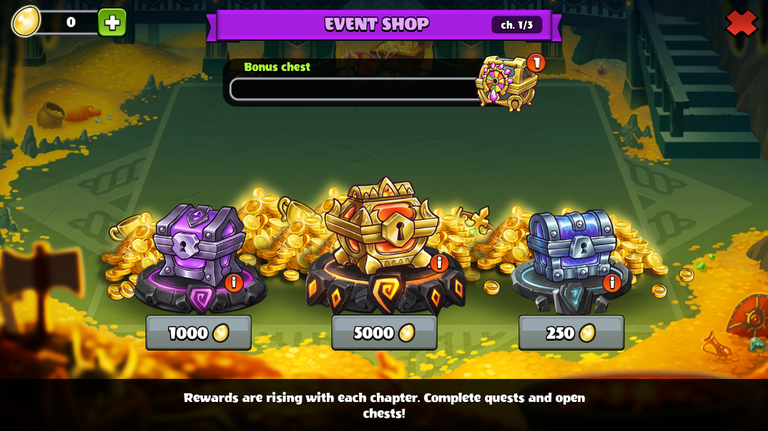 In the event shop we can buy both rare, epic and legendary chests. These will be bought with the eggs collected from the different missions we found at the event. In the rare chest there is an 80% chance that a hero of that rarity will appear, 16% chance that event eggs will come out, 3% chance that gems will come out and 1% chance that an epic rarity hero will come out. In the epic chests there is a 75% chance that an epic hero will appear from the event, 20% eggs, 3% gems and 2% a legendary card. And in the legendary chests it is 62% of a legendary hero, 33% of eggs from the event and 5% of gems.
In addition we also have the extra chest that is spoken when opening a chest number of the rarity that is, the better the rarity of the chest the bar is completed and the same can be obtained the rewards. As the extra chest is opened, it has better rewards than the previous one. There is a 63% chance of getting a legendary hero or 37% chance of getting eggs from the event.

I hope you liked this publication. See you on Friday between 14 days with the next event of this great role-playing game, which shows the combat and strategy.
Source
NOTE APART: the game has had a series of updates, but the highlight is that it has tried to improve the assault mode to make it more interesting and attractive to players, with more valuable and generous rewards. Other of the best ones were that they improved the speed of the game that was really slow after the previous changes, plus they have added other series of changes that if you want to know them I hope you visit the official website, the facebook account and even on their discord channel.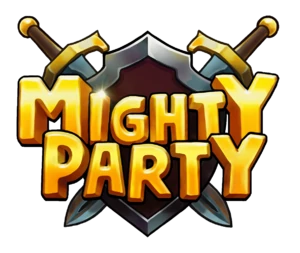 All the images of this Post are Captured from the game made by @franz54
Text separator taken from the post: https://www.tutorialesteemit.com/recomendaciones/separadores-de-texto-para-blog/
Thank you for your visit. I hope you liked it.
Till a next chance
Without further ado, he bids farewell to you, his cordial server @franz54.