There is a way to get light deep down underwater in Minecraft. To create a source of light underwater in Minecraft, you will need glass and sand. Build a jetty on the surface of the water out to the point where you would like the light source to be. Then start filling in the volume of the water in Minecraft with sand by placing it against the jetty and letting it fall to the bottom of the water.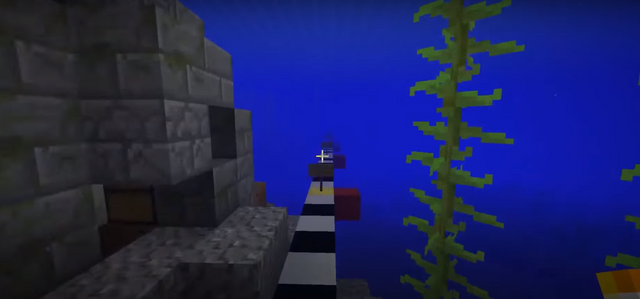 Fill in the water with sand until you have a 5 by 5 block or larger volume that rises from the bottom of the water to the surface. Hollow out this volume you created by digging down, leaving the wall around it 2 blocks thick. The center 2 by 2 blocks should be hollow. Dig these out completely. Replace the surrounding blocks with glass.
The sand around the glass in Minecraft ensures that water will not enter the hollow space while you are constructing the glass.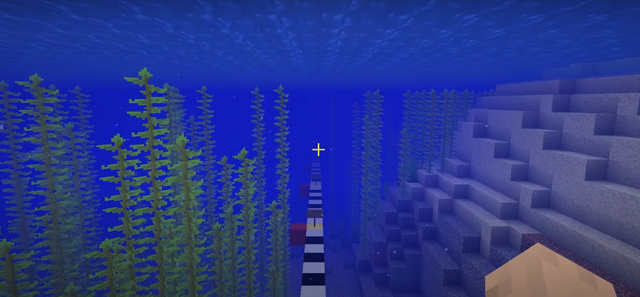 Once you construct the glass to the surface in Minecraft, you are almost ready to see underwater. Dig down the sand around the glass to expose it to the water on the outside. When you are done, you should have a hollow glass box surrounded by water. You may now fill this glass box with lanterns, as it is dry on the inside.
When you go underwater in Minecraft near the glass box with lanterns in it, you will be able to see light underwater. However, the same rules of light underwater apply, and the light underwater will get dimmer and dimmer as you move away from the lanterns.