Hello! Here is my entry for dCity art contest.
Final result, the background with all the elements: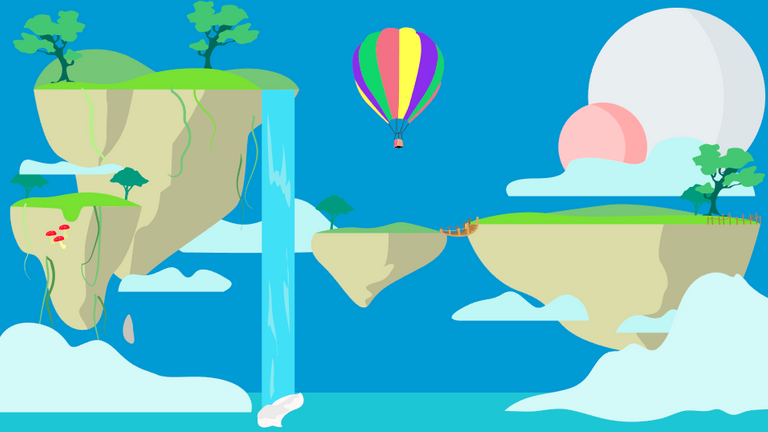 The whole illustration was made in Adobe Illustrator, so all elements are vector graphics exported as .SVG as required.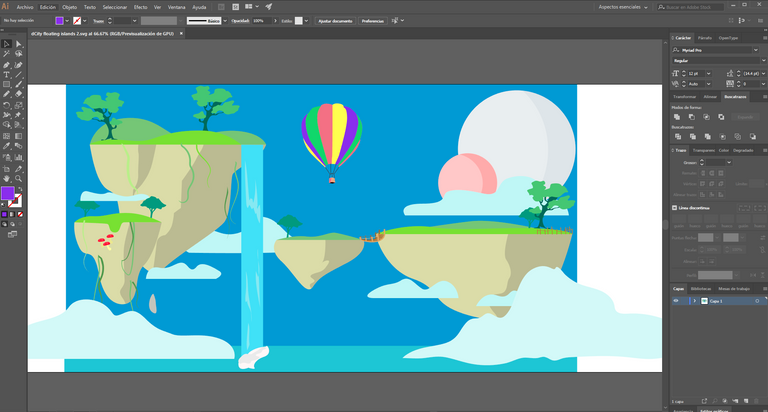 The clouds can be easily moved horizontally with code, also the balloon and the moons are intended to have some motion.
Wireframe view: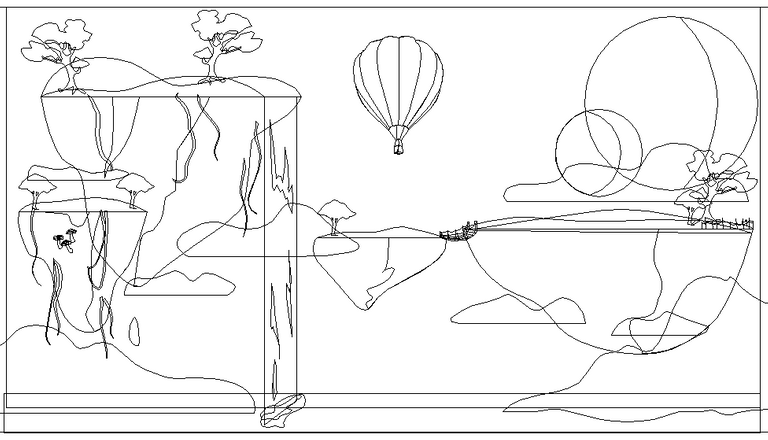 Usage sample
The buildings can be placed over the islands and would look really nice, this landscape has a fantasy feel and it's also fresh, clean and joyful.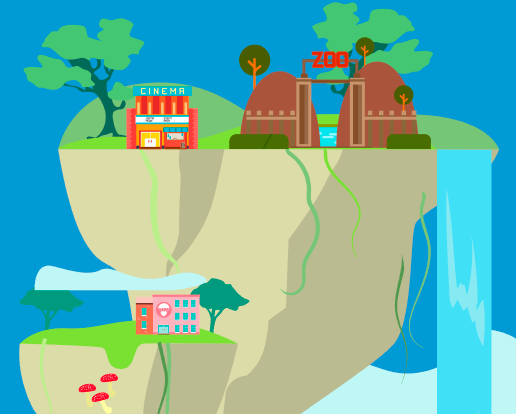 I hope you like this background and I wish you luck on getting it dropped to you!
Park element
Based on the trees I created for the background I also designed a park. With some benches and bushes with flowers.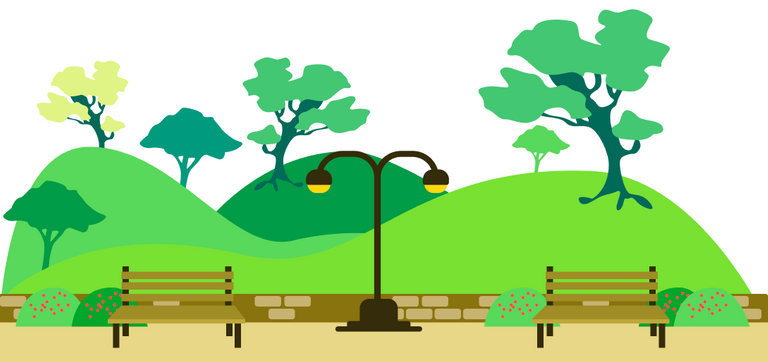 The park keeps the simple and flat style.
Wireframe view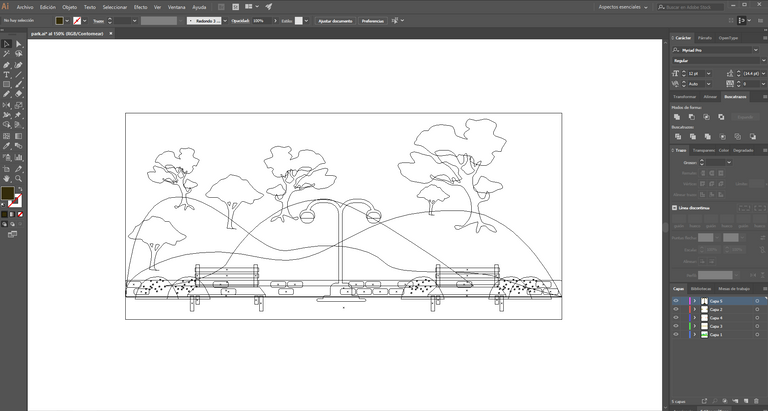 Thanks for visiting my post! :D
---
VISIT MY MINIGAMES SITE: NEKOGAMER.COM 🐱🎮
🍯 Follow me:
🐝 Twitter 🐝 Instagram 🐝 YouTube
🍯 My NFT stores:
🐝 Grand pixEOS Gallery 🐝 Makers place 🐝 NFT Showroom
🍯 My Merchandising stores:
🐝 Society6(buy with fiat). 🐝 Mypixeos(buy with crypto or fiat).