Lost Relics | Taking A Look At The Easter Event
Lost Relics | Taking A Look At The Easter Event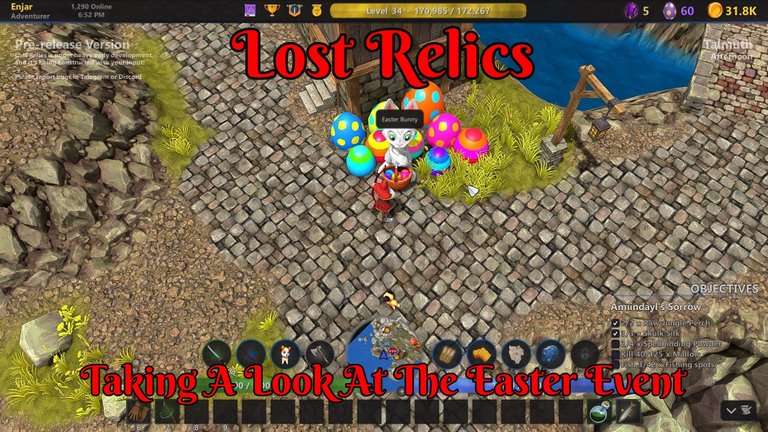 If you are like me and a bit late to the party you still have time. The Lost Relics Easter event goes till April 17th and there are still lots of amazing prizes to try and earn. They ended up extending the event after some technical difficulty with the large number of players this game has picked up. In the event, you loot eggs and can exchange them for a limited supply of items that are virtual or blockchain.
Short Event Delay
Originally I had plans to take part in this event a day after it started for a day or two. However with how much this blockchain game on Enjin has grown the game ended up going offline for a couple of days as the solo developer behind Lost Relics worked tirelessly to fix bugs get it going again.
The good news is the developer credited everyone's time lost on their power pendant for those paying for a subscription. Along with fixing any payment issues for those that bought skins for the event. It's always great to see a developer making sure any issues get resolved the best they can.
Sadly the last time I looked it sounded like PayPal suspended them for the issues they had. At least they are a blockchain game with other payment methods! As always shame on PayPal for targeting and shutting down access to crypto/blockchain projects. It's laughable PayPal wants people to buy and hold BTC with them along with any other cryptocurrency with the history they have of treating cryptocurrency projects poorly.
The Event Itself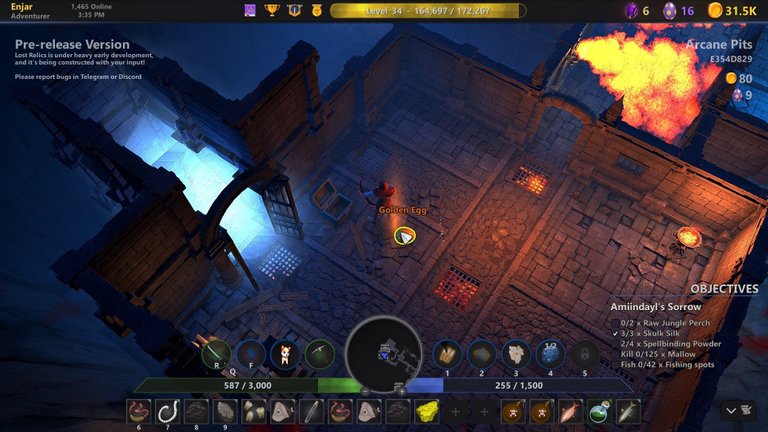 The Easter Event itself has you playing the game normally and on occasion, you could get a few different drops. Two different kinds of Easter eggs can drop from the event. A standard Easter egg where you need to collect enough of them to buy items out of a shop. There is also the Golden Easter Egg that if you choose to open it has a chance to drop more eggs, a golden ticket, or who knows what else.
Both kinds of eggs can drop from a few different sources while running a dungeon. You could get them from killing monsters which is where I've gotten a few of my eggs from. They also drop right out of chests you open with a high chance from what I've seen.
You can also buy both of them off the game's internal market for gold from other players. This is great if you end up being a couple of normal eggs short of getting something out of the Easter shop you want. This also means if you are gold-rich you could take your chances by buying Golden Easter Eggs to open them in hopes of getting a golden ticket or something other than eggs. From my experience, I have only gotten Easter eggs.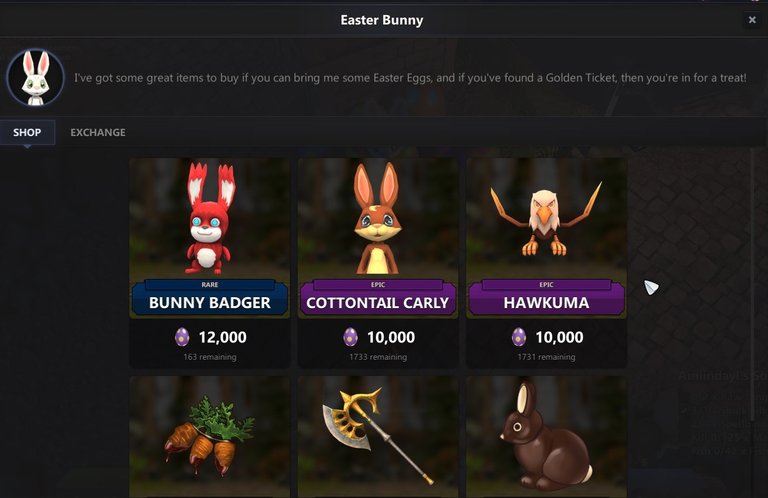 For the common eggs, most of the items you can exchange in the shop are what the game calls virtual items. Virtual items drop on death. They are also items you can only exchange to another player on the internal market for gold. Some of them are limited supply while others are unlimited.
There is one remaining item left that is a blockchain item for 12,000 eggs. It is an Easter bunny pet. While pets don't have a lot of use yet in the game other than breaking open objects. It has been rumored and talked about that pets in the future will have other benefits. Who knows what a limited-edition event pet like this could be doing in the future.
With this event going on for over a week now I would expect more of the common limited items if any out of the Golden Easter Egg to already have been found. There however appears to be many more golden tickets left judging by how many items are left to exchange for them. This is however speculation on my part at the time of writing this.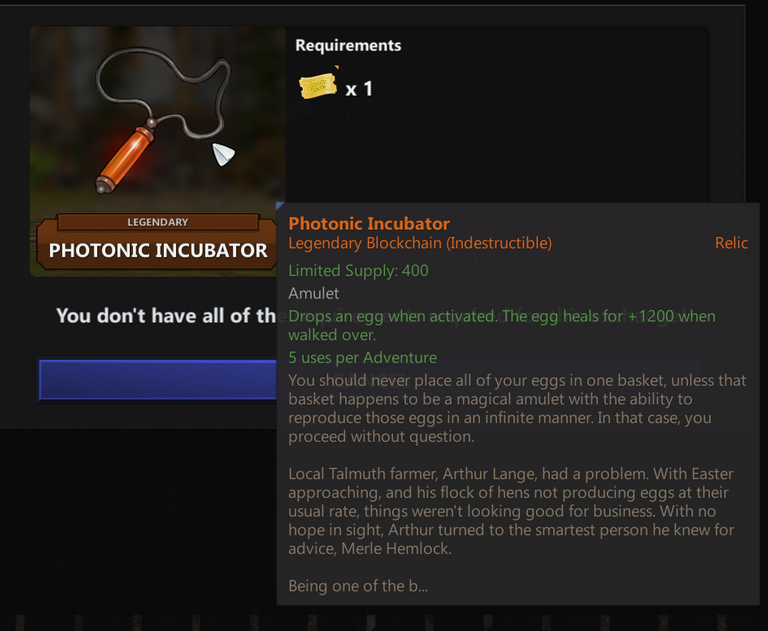 The remaining blockchain item from the golden ticket has around 200 left to be claimed. It is a relic that grants you 1200 health heals with a limit of 5 uses for an adventure. That is quite a lot of healing for an item.
While the golden egg itself is selling for around 741 gold. A golden ticket is going for a cool 1.4 million gold for the lucky few to get one. To put that into comparison the 30 day Power Pendent that can be bought from the game for $23.90 is selling for 38k gold.
Final Thoughts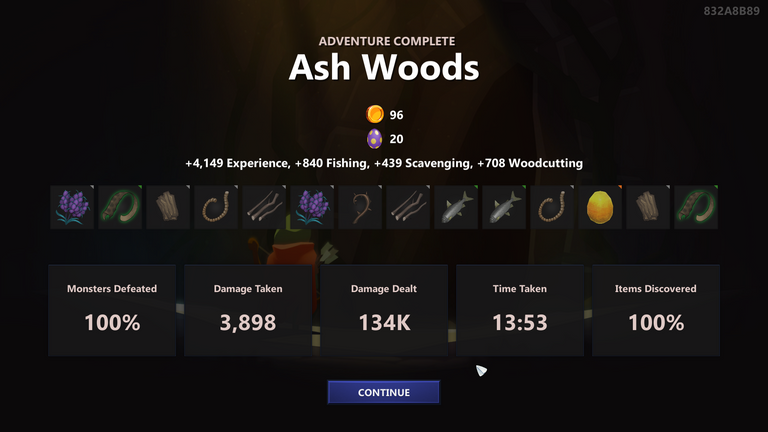 When it comes to special events and blockchain games it's always a good idea to try and partake in them when you can. You never know what you could end up getting or if all items from that event even get found. This could result in things becoming rarer than they were expected to be since they can only be found from limited time events.
It's been amazing to see how quickly this game is growing. Not too long ago they had 800 or more players online at a time when I was playing. Now I'm seeing 1,400 or more. This is great for those who ended up getting blockchain items and have been holding them for a while.
Many games on Enjin at this time are working on becoming JumpNet compatible. This is Enjin's way of reducing transaction costs and allows blockchain games to grow at an even larger rate. I can't wait to see the impact this is going to have on Lost Relics once they are ready and other games.
Other Content
Information
Screenshots were taken and content was written by @Enjar. Screenshots are from Lost Relics.



---
---