I bought a Nintendo Switch two months ago, and the main idea was to create gaming content here on HIVE, besides having fun. I still lack some of the equipment and tools to share my gameplay, and I'm also busy on other projects, but I can always start with what I have. This contests by @hivegc is an excellent opportunity to share what I have been playing.
---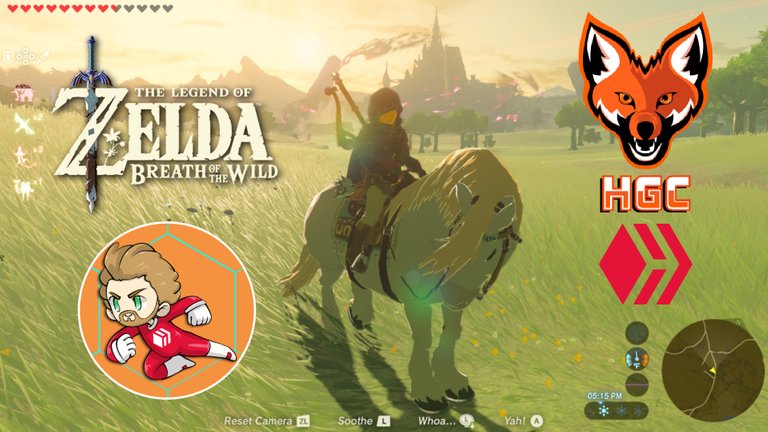 ---
One of the main reasons for buying a Nintendo Switch was this game. I had the opportunity to play it back in 2017 on a Wii U borrowed from a friend. I'm not very good at games, so I could not finish it in the short time that I had the console with me. Two years later, I played it a little bit with one of my nephews' house, but I was there only for a few days, and again I could not play it to the fullest.
Now I have it in my hands, it's mine, and I can play it all I want. I'm very busy with HIVE, but I have been able to beat the game, at least the main story. There are still many sidequests and shrines to complete, though. The game is incredible, and here I will share some screenshots and short videos I took with the capture function that the Nintendo Switch has. I would make GIFs from the videos but decided to upload them to my YouTube Channel.
---
This was one of the first screenshots I took, only three hearts ❤️❤️❤️.
---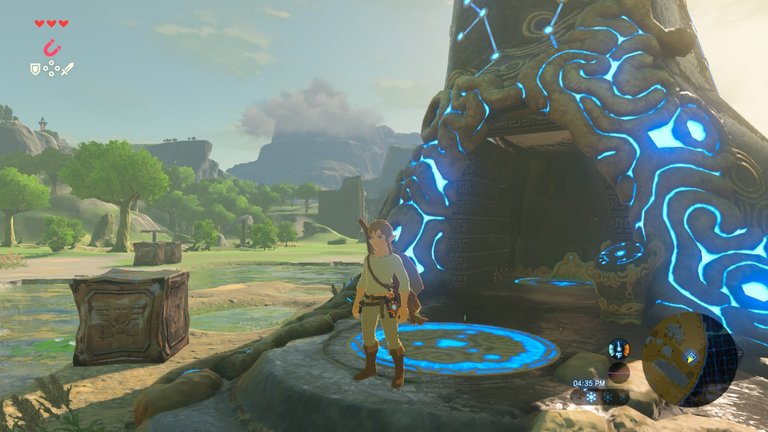 ---
There are a lot of things to do in this game, one of the main objectives is conquering the four divine beasts. I took a selfie with each one of them.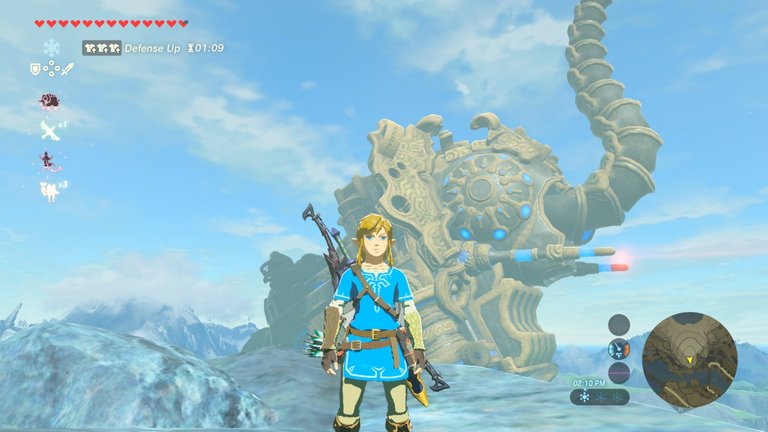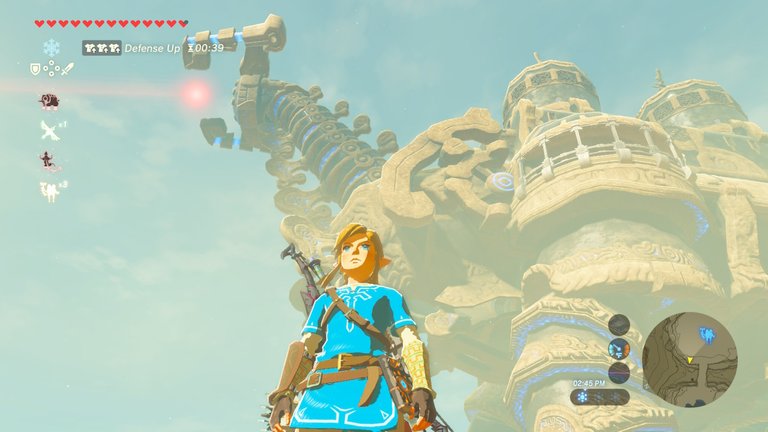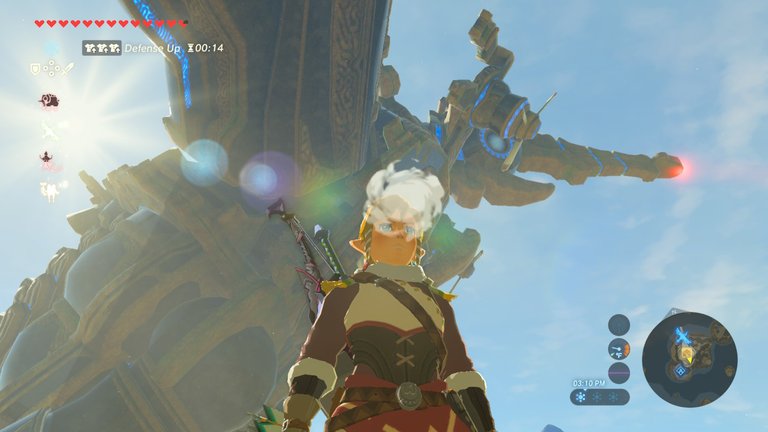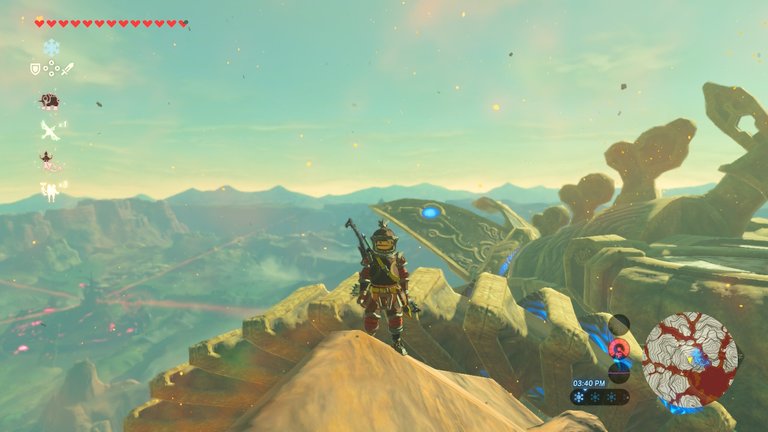 ---
Another cool activity: Getting a horse 🐴 🐎.
---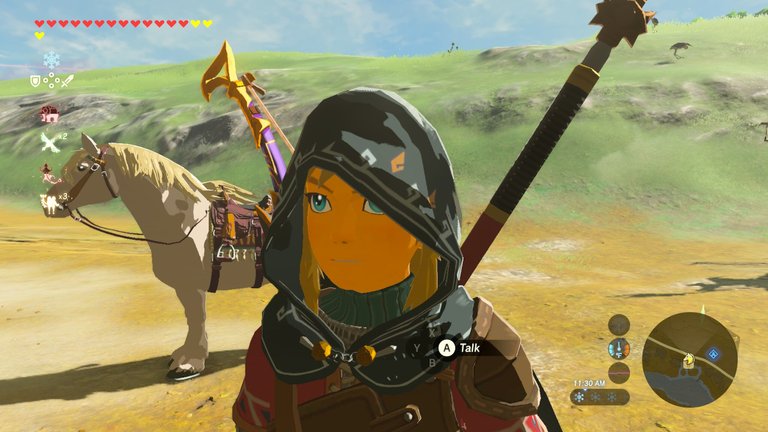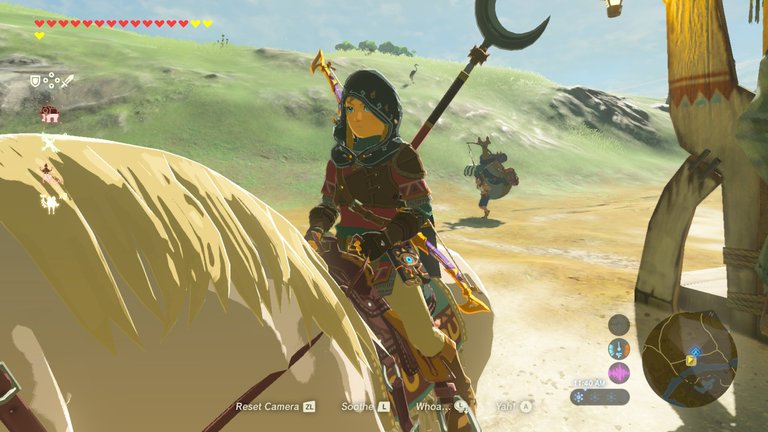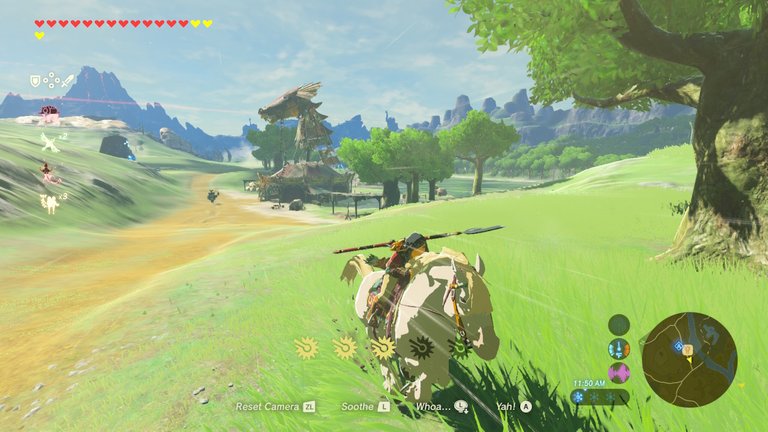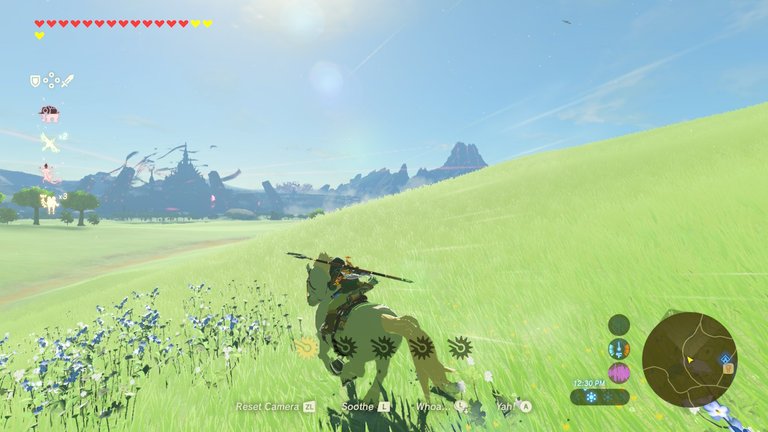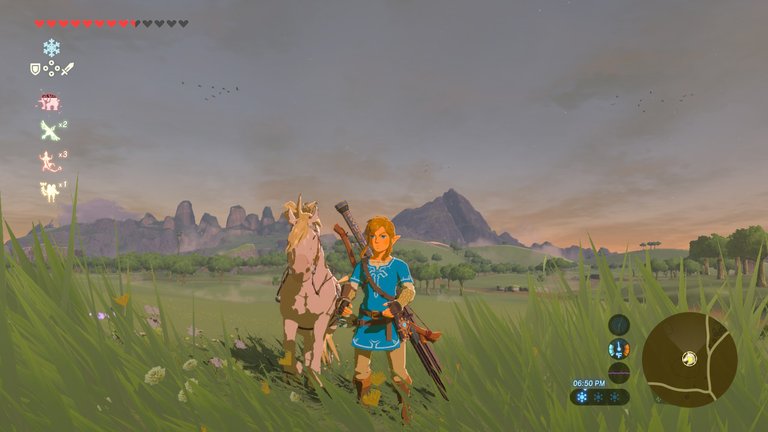 His name is Blanco and it has become my faithful friend.
---
Exploring Hyrule Castle!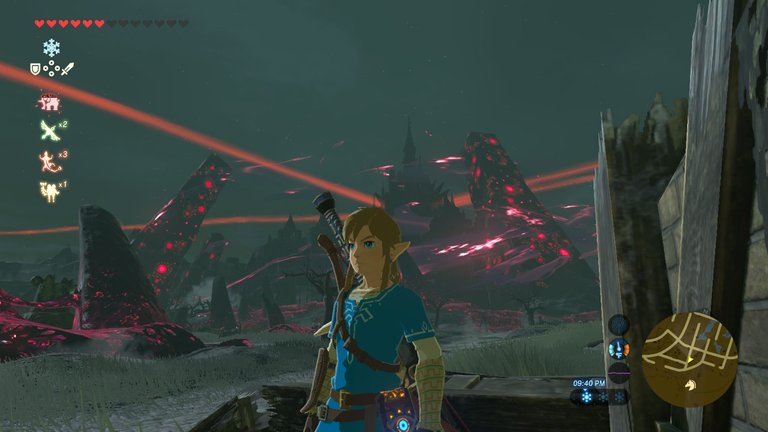 This is actually Princess Zelda's Room, what a mess!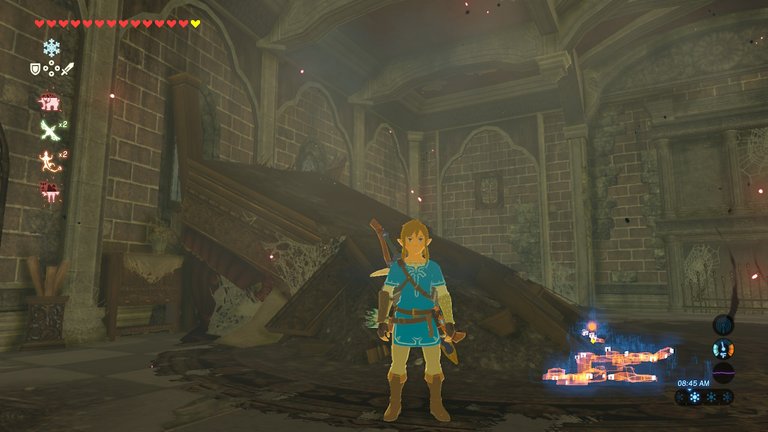 Zelda's Study Room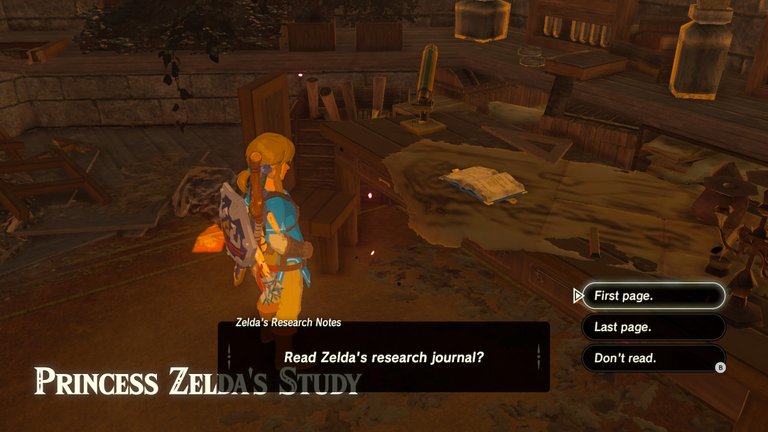 Link is cool enough to avoid looking at explosions.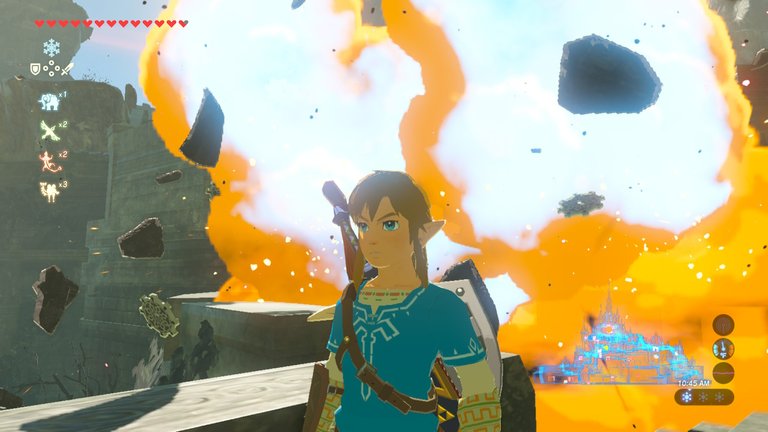 These Mini-Bosses are tough!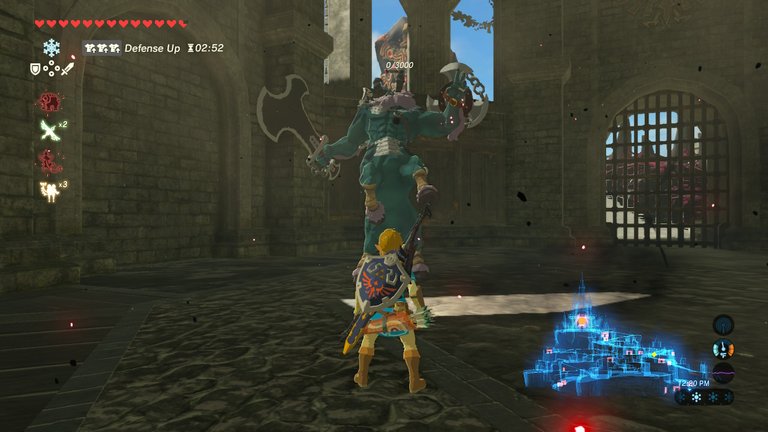 Hyrule Castle!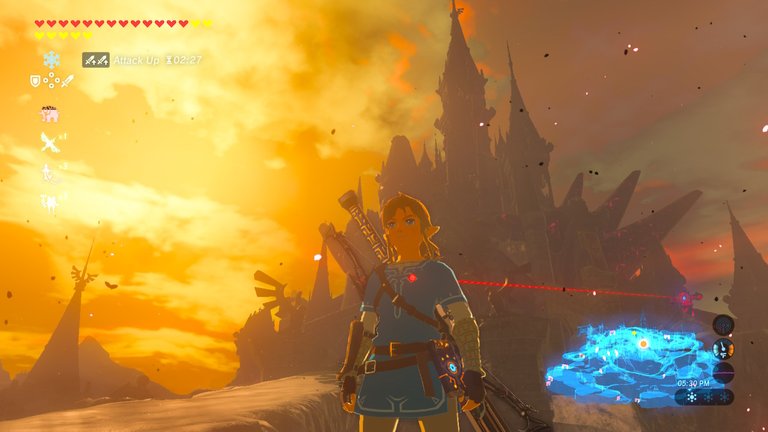 ---
Paraglading from the top of a Volcano!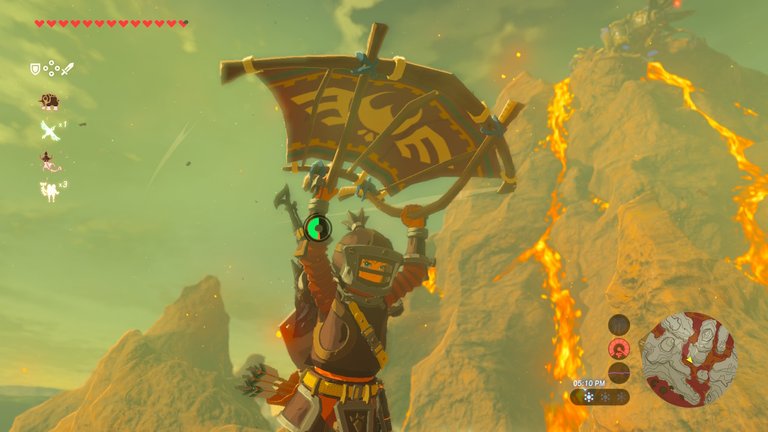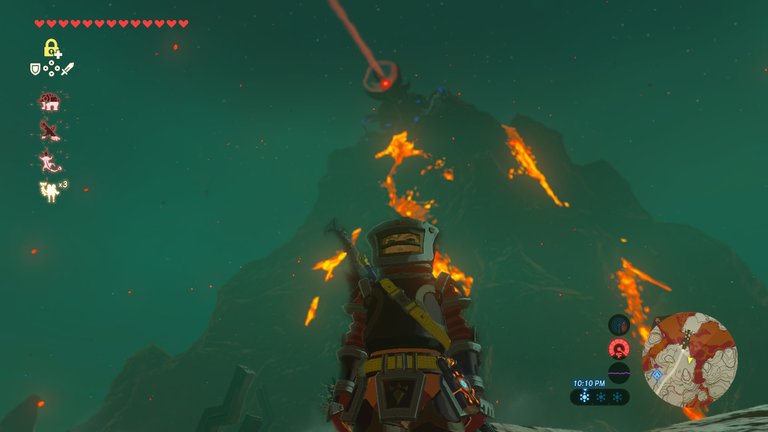 ---
Funny Stuff and Bloopers!
I love these types of games, and I love that Zelda Breath of the Wild is more like Skyrim, and there are many things to do. After I beat up the game, I like to explore the world without any objectives, kill monsters, gather stuff, cook, and find cool places. I'm going to start taking more screenshots and saving cool moments.
---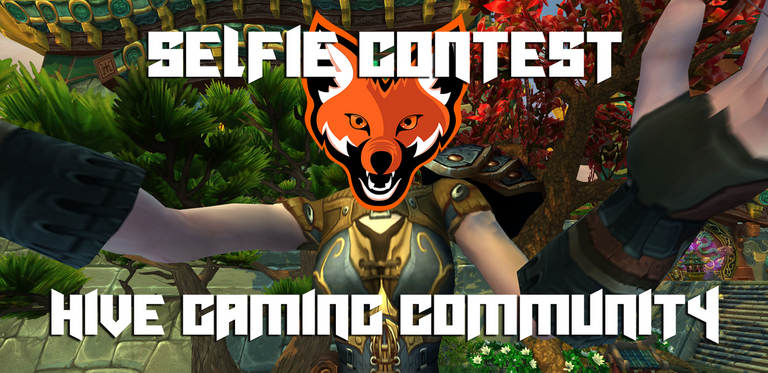 Thank you for reading and if you wish to participate check out this post by @hivegc.
---