dCrops Update - Open Testing | 25000 CROP token reward pool during testing
dCrops is a farming simulation game on Hive. It is a play to earn game where you can earn CROP tokens by playing the game. Read our announcement to learn more.
---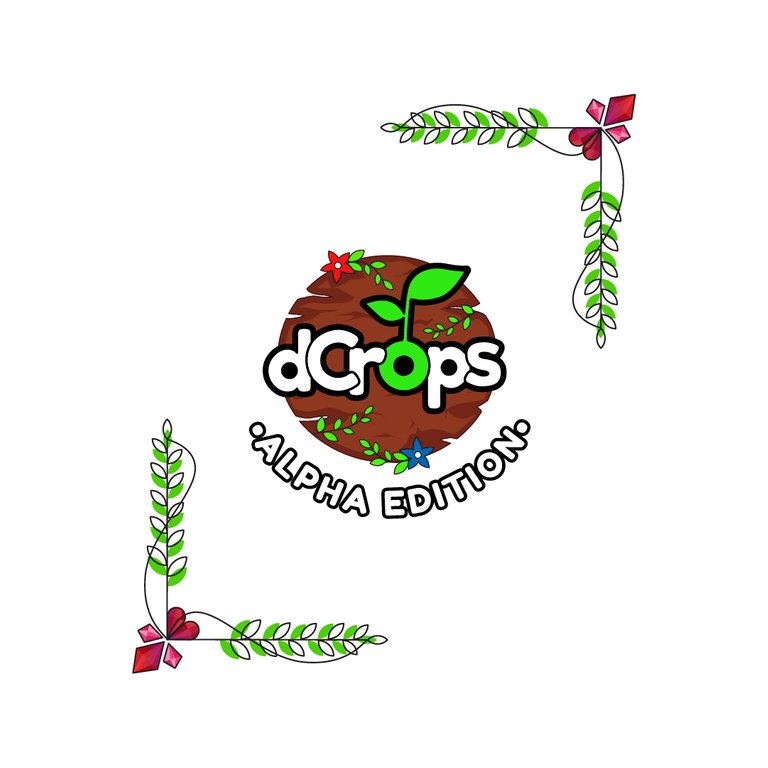 Open Testing
The open testing period for dCrops starts today. During this time, the time required for crops to mature and the cooldown for them to be planted again have been halved and each season will last for 7 days instead of 15 days. This is done so that we would be able to test 2 seasons in 2 weeks which will help us test the reward system.
The testing period will likely run for 14 days in case we are able to find and solve any major bugs, after which the game will fully launch.

Why should you help us test the game?
During the testing phase, the reward pool will start at 25000 CROP tokens for the first season. It will then decrease by 5% for the next season. This will continue till the testing phase is in place.
The reward pool is there to incentivize players to help us test the game.
Once the testing is over, we will launch with a whopping 500,000 CROP reward pool. The rest of the packs will be sold when the game launches.
In order to participate in the testing, you will need to have some seeds and a land to plant them in. Even those who didn't buy any packs will be able to participate in the testing phase.
Note: The purpose of testing is to find and fix bugs. In case anyone is seen to exploit a bug to their own material gain, any rewards accumulated by the player will be wiped out. If you happen to find a bug, please report it to us on our discord.

How to play?
The premise of the game is simple. The steps involved in the gameplay are:
Plant seed
Wait for seed to mature
Harvest the crop. Note: A crop can only be harvested as long as the current season is the same as the season for that crop. For example, a spring crop like "Kale" can only be harvested if the season is still spring. If you didn't harvest it in the current season and it is now summer, then you will need to manually free the plot if you want to plant something else in it.
Sell the harvested crop for "shares"
Receive CROP tokens at the end of the season based on how many shares you have gathered in that season. Once rewards are distributed, the shares are reset to 0 for everyone.
---
Follow us and join our discord if you don't want to miss future updates.
---
---