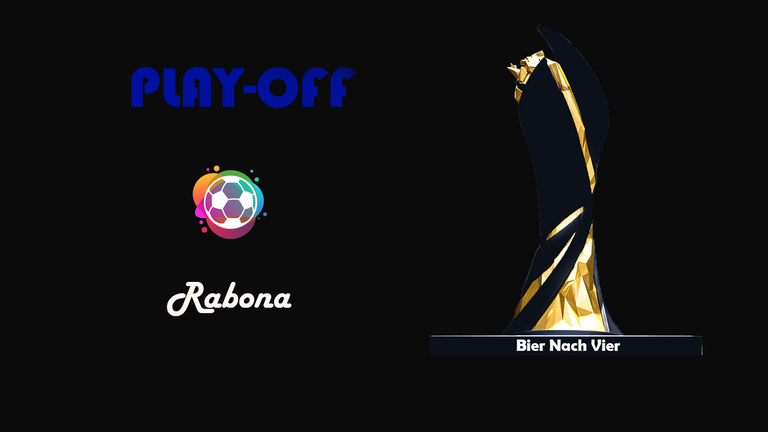 Hello everyone and welcome for the last program of @rabona season 24.
This time we will make a summary of the teams that were promoted and the champion of the champions.
Champion of the champions
Bier Nach Vier
Congratulations to @uwelang for conquer the 2nd Rabona title.
League of Champions Promotion
Straw Hat Pirates (@trincowski), The Survivalist (@richeez), DFA FC (@dfacademy) and F3 FC (@flemingfarm)
League 1 Promotion
Manchester United (@behiver), Stratton Mayhem (@stratton.npc), FC actifit-peter (@actifit-peter), AS Whentown (@mciszczon), Benfica (@myfreebtc), Caen United (@mickvir), Naga Warriors (@surya1adiga), Home Team (@graythor), FC Ardeche (@soluce07), The Rebels (@liriadis), Fasolandia FC (@fasolo97), Bagu FC (@taitux), RB Leipzig (@fragmentarion) and Racing Club (@nerdboard)
League 2 Promotion
Arsenal F.C (@arsenal49), Ciderlover (@ciderjunkie), FK Okean (@okean123), FC Marvin (@marvinman), Dr3aM T3AM (@ninjacyber), LT United (@ecapita), arrixion (@arrixion), FC MALABATA (@ralph75), Storm Peak FC (@cmini), Moonshot FC (@gadrian), Seelow an der Ampel (@decuration), Islamabad United (@homecooking), AC Blu (@bluerobo) and horus (@horus)
Congratulations for all promoted team.
See you next season for more Play-Off programs.