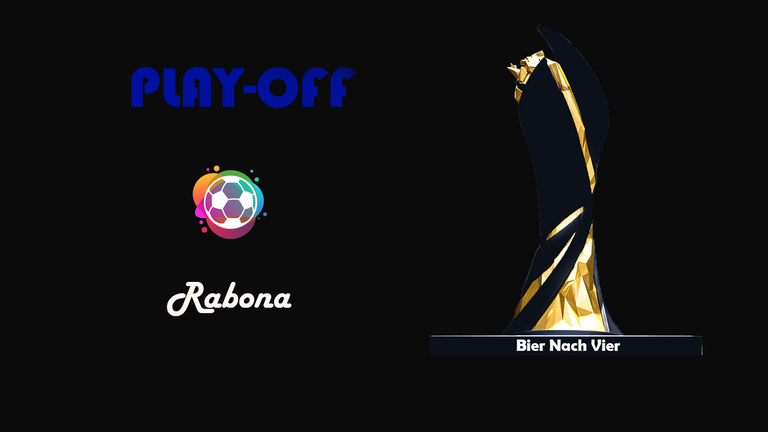 Hello everyone and welcome for the last program of @rabona season 23.
This time we will make a summary of the teams that were promoted and the champion of the champions.
Champion of the champions
Bier Nach Vier
Congratulations to @uwelang for conquer the 1st Rabona title.
League of Champions Promotion
Shrimp JC (@anubi), Sportsgeek (@sportsgeek), Futboling Futbolers (@daigorokoike), Uwe-United (@uwe.apx)
League 1 Promotion
Coiotes F. C. (@coyotelation), Battlegames FC (@agr8buzz), The Motherfuckers (@rollinshive), Nova Bari (@mosquito76), The Survivalist (@richeez), FC St. Pauli (@blue.rabbit), FCBitandi (@bitandi), FC Desna Chernihiv (@olezoom), Celtic FC (@niallon11), Warsong Clan (@hatoto), West Ham (@nicole-st), NK Maribor (@worldfinances), Cherkovo GT (@manoldonchev), Tasmanian Devils (@fw206), Dantelizer (@dante31)
League 2 Promotion
HiQ Hivestyle (@hiq), VV Westland (@pundito), FC Schleesinger U19 (@schlester), Lok Chiemsee (@tufkat), Rude Dudes (@badpupper), FC Algebra (@quekery), JCMM FC (@mvl2304), F.C. NeWorld (@jackdoe), A.C. Rossoneri (@franzzonline), FC actifit-peter (@actifit-peter), Brick Boys FC (@notaboutme) and Hercules FC (@herco88)
Congratulations for all promoted team.
See you next season for more Play-Off programs.