Play-off #22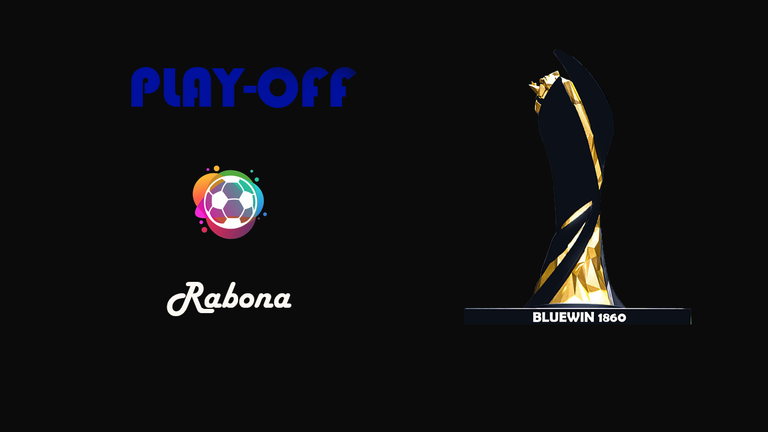 Hello everyone and welcome for the last program of @rabona season 22.
This time we will make a summary of the teams that were promoted and the champion of the champions.
Champion of the champions
Bluewin 1860
Congratulations to @thebluewin for conquer the 5th Rabona title.
League of Champions Promotion
Viktoria Linz (@thehockeyfan-at), Smileys United (@carita-feliz), Agripinos FC (@warnas) and robot-josef (@robot-josef)
League 1 Promotion
FC Bodensee (@oliverschmid), AS Whentown (@mciszczon), FC Cervezas (@cervisia), VFL Bochum 1848 Mima (@mima2606), Caen United (@mickvir), Walter Frosch FC (@condeas). steaua (@steaua), Beacon FC (@badmusgreene), rangers (@rangers), beast11 (@shitsignals), FC Biggus Dickus (@rahul.stan), VfB Stuttgart (@cn1hive) and FC Flaenseborg e.V. (@udabeu)
League 2 Promotion
NomadCF (@kromtar), HEROS FC (@heros), TG (@travelgirl), FC Melario (@achim03), FC Manastur (@nicolae0001), Galatasaray (@veterinarian), FreshGrass (@kronicblazer), arrixion (@arrixion), Goldberg Polyhedron (@matrixspinor), Paradice Flyers (@successchar), Moonshot FC (@gadrian), Islamabad United (@homecooking), Peronismo FC (@cre47iv3) and BTCSam FC (@btcsam)
Congratulations for all promoted team.
See you next season for more Play-Off programs.
---
---