Hi fellow Hiveians,
Today I'm back with an overdue post using DataViz! It's been pretty hectic and I've been enjoying being outside more among other things so I haven't had any time to dedicate to some Viz but today I set aside time just for that!
First post here in the Hive Gaming community, look forward to releasing some more content for it in the future!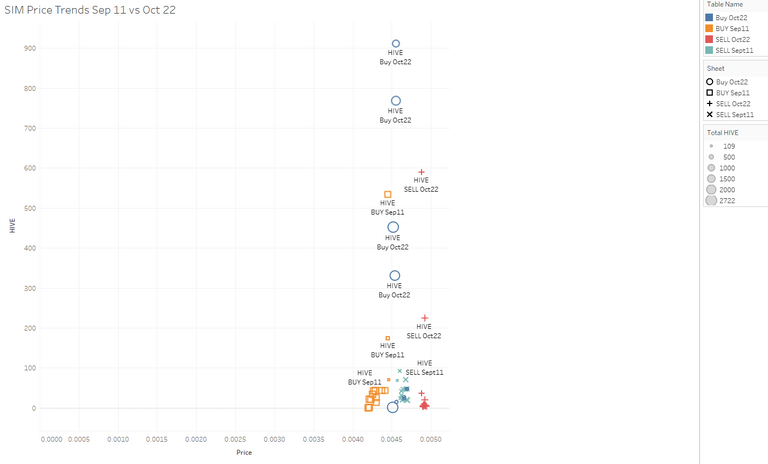 SIM-oon
This was a pretty cool Viz request by @rmsadkri (sorry man, little late on that one :D) but I think others like @invest4free and some people will find it interesting! I think we've all made great choices in investing in the dCity game. It certainly seems like it after I put together this interesting Viz. Let me know what you think after taking a look at the snapshots of price!
If you aren't sure what dCity is check them out at dCity.io it's a really fun game!
Throughout putting together the visualizations, the thing that stuck out to me the most is there is pretty strong buy pressure, much stronger than the sell pressure! The buy walls are a lot deeper than the sell walls, which signifies a pretty good economy in my opinion! There is a lot of interest in buying the game tokens so it can only improve from here, I think! Each of the Viz sections are below the text, in case you're wondering. I describe the Viz then have the picture right below it, just a way I like to do it. Describe it first then show you what I mean!
This one is a little basic but it shows some decent comparisons. The two biggest sections are the buy sections, which is great! The October 22nd data I just pulled is a lot stronger than the previous ones but that's good! Means there is more interest in the token now than there was a month ago, the positive fluctuation as a game ages.
This was a cool one here, shows it a bit more dramatically the difference between buying and selling the token.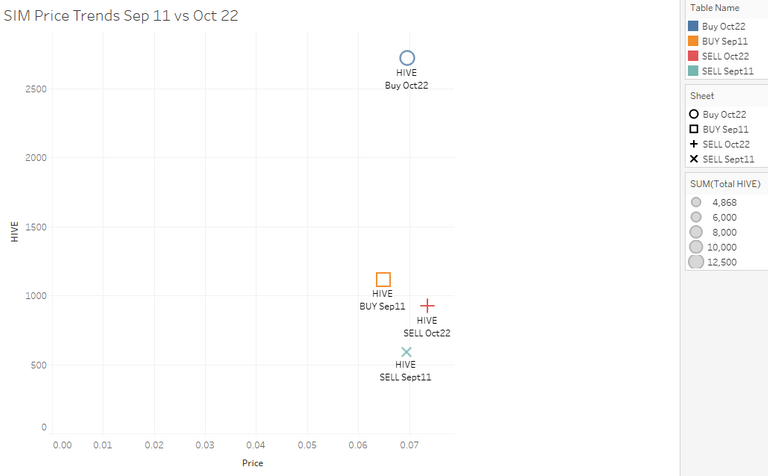 I think this one here is my favorite of them all. It's the same concept as the one above but it's displayed in a more dramatic fashion, I think! We see that there are a hell of a lot of buy orders all over the place for pretty significant tokens. I don't know if that's the game creators keeping the price at a decent level or if it's someone who just wants a lot of SIM tokens but I think it's great! The sell shapes are mostly clumped together but the buy shapes are all over the map, with varying amounts of buy orders.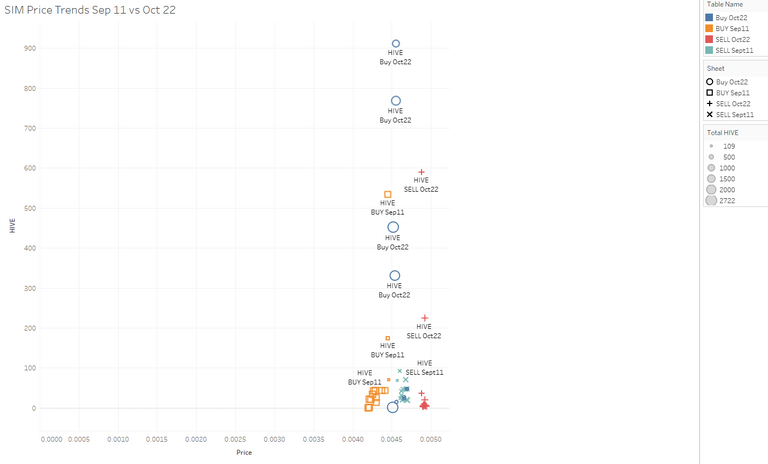 This one here wasn't as dramatic but I still liked it, we can see that the prices of the buy and sell orders haven't fluctuated much but the quantity of them has! That means the prices are pretty stable at least across the month span of time between when I saved the two price dates.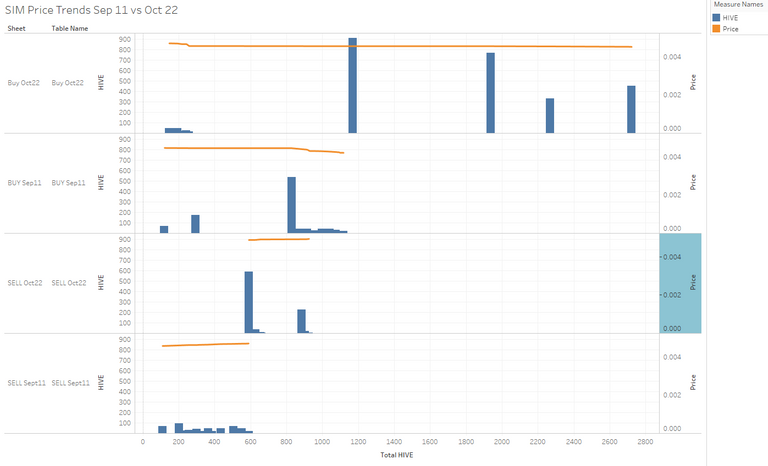 Again seen here is the stronger buy walls instead of strong sell walls. The October 22nd sell wall is markedly higher than the September one but the buy wall is still higher than the sell, which is good.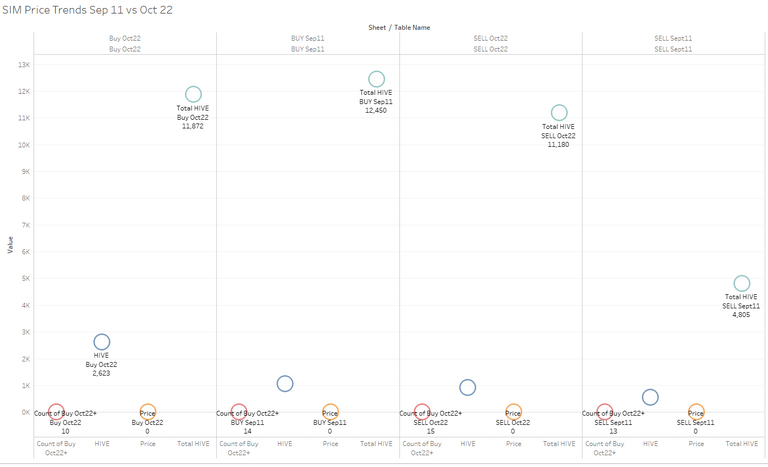 Investment!
I think this is a great time to invest in the token and in the game in general. I invested in it I think two months ago but it's been a solid choice for my little gaming portfolio here on Hive. It's not only a strong token, as I was able to really get a grasp on here, but it's also got some pretty good tokenomics to it! We can only wonder what will happen when the 1st edition runs out of print and a 3rd edition of cards is released. I will definitely plan on doing another edition of this Viz at that point, to see where the price fluctuates to!

Connect with me!
Do you want to get paid, in crypto, for searching the internet? Try using and signing up for Presearch to earn some great crypto! I've currently got 1,808 PRE tokens, with a market value of $28.13. It doesn't sound like a lot but when you search using sites like Google you get paid $0! Join Presearch to break Google's stranglehold on the internet searches. If you'd like to sign up, use my referral link!
https://www.presearch.org/signup?rid=513043