Merry Christmas to all those who are part of the great
Hive Gaming Community
, and to all the colleagues of the
Hive Blog
. Now more than ever, our health and that of our neighbors is in our hands.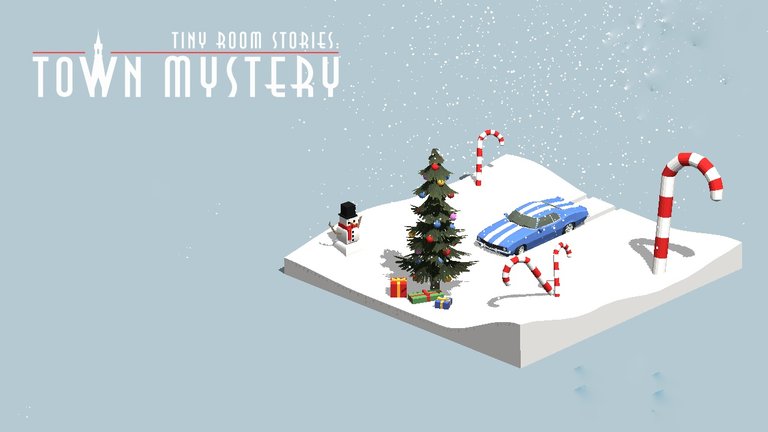 English
This December I find myself accompanying my elderly mother in her home. There, in that special place, was where I spent my childhood and adolescence. And where I hope to receive, together with my heroine, the new year 2021. What better place, and what better time to write about this adventure where a private detective visits her hometown, following the instructions, which she received from her father, through a letter?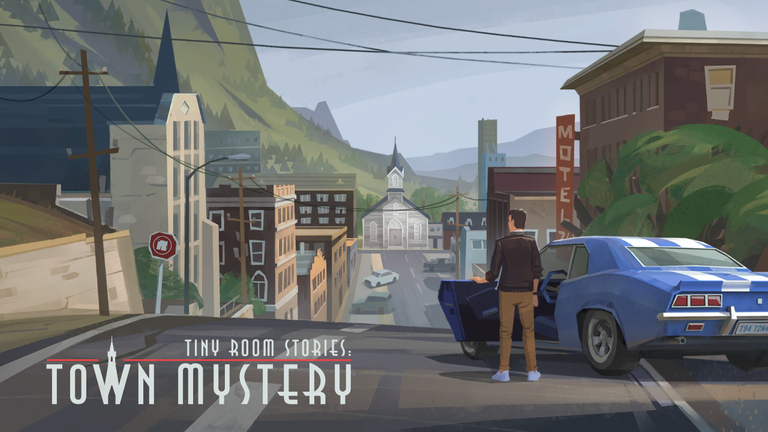 Tiny Room Stories: Town Mystery is a puzzle video game developed by Kiary Games, which bets to continue working with the mental capacity, and to the full entertainment, inside an atmosphere of mystery that does of the game a very good option for the lovers of the genres of adventures seasoned with intricate riddles.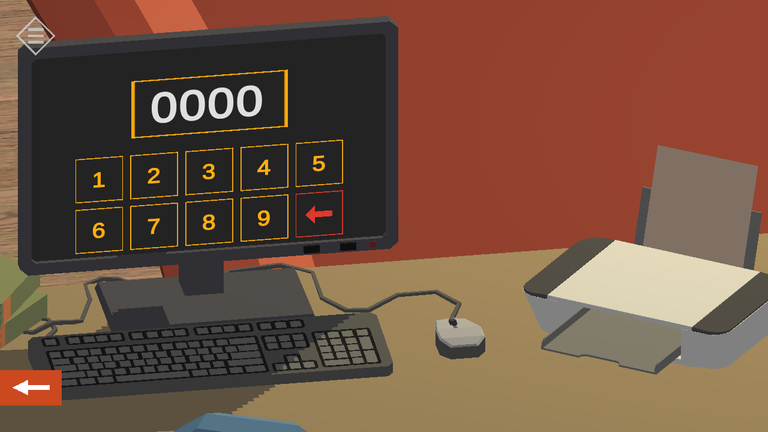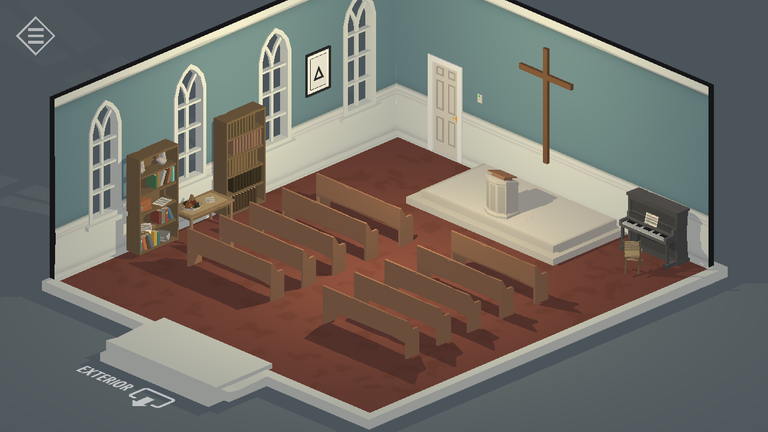 The story revolves around the Why? the town named Redcliff, where our main detective was born and lived his childhood, is completely alone, and the reasons the detective's father had for urgently requiring his presence there. It is necessary to investigate What happened with the Father and the rest of the inhabitants of the town? This story is loaded with noir and sims genres, which guarantees, from the beginning, a first quality work.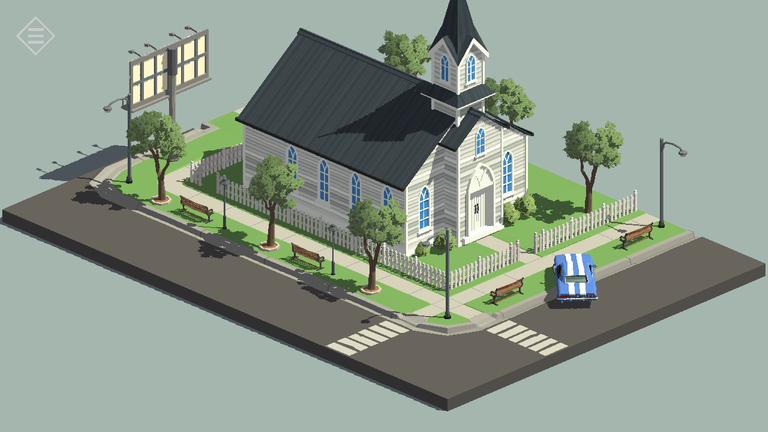 Embodying this unique hound, we will be faced with a large number of puzzles and riddles elaborated through a special blend of advanced geometry with logic, perception and reasoning. Turning the game into a real mental challenge. Leaving in evidence that the video game was elaborated more focused in developing our reasoning and imagination, than in showing us elaborated graphics.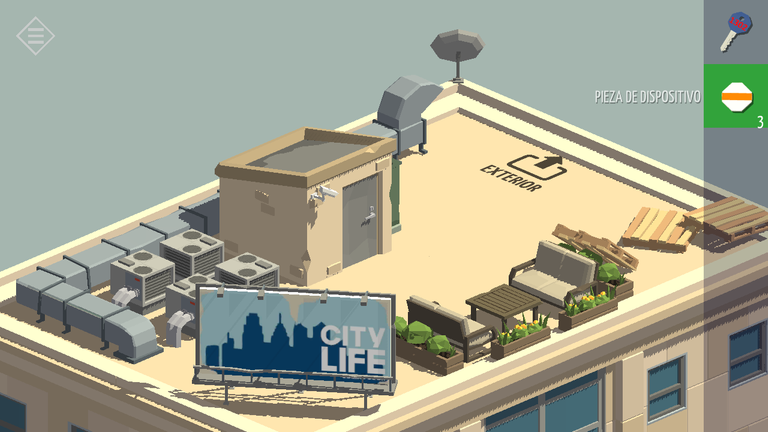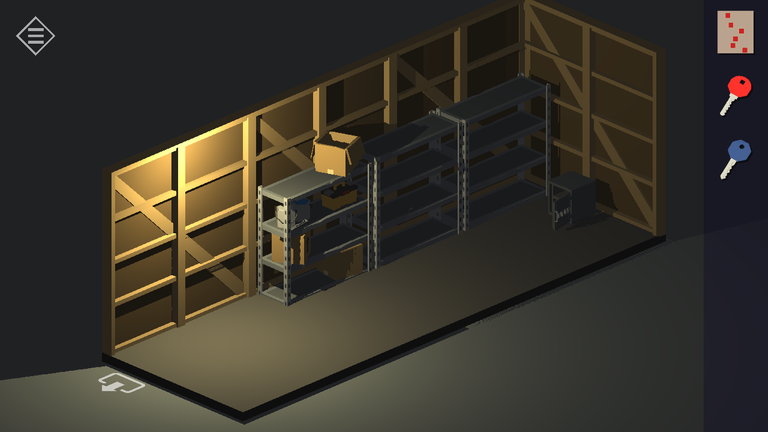 The gameplay is very fluid. The map is designed in blocks, so we will go through rooms until we find an exit. We will be able to rotate in 3D the views and objects. We will be surprised with very interesting animations, and from time to time with some new hints. However, great care has been taken to keep the emphasis on giving us a complex and immersive play experience.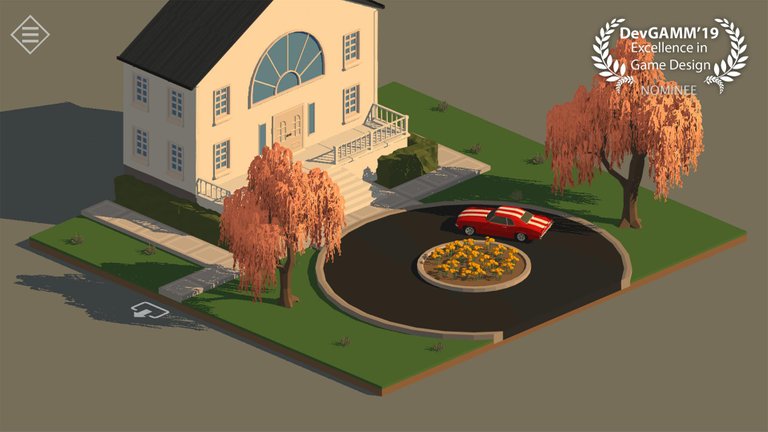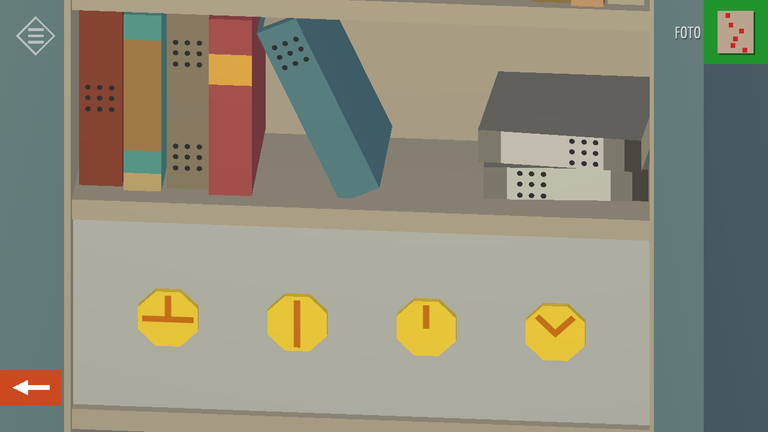 Although the different sound effects, opening doors, turning on lights among other important effects, are very well achieved. If I had the opportunity, I would add from the beginning of the game, a soundtrack with some very soft music according to the situation, with the aim of achieving to accentuate the feelings of mystery of each section.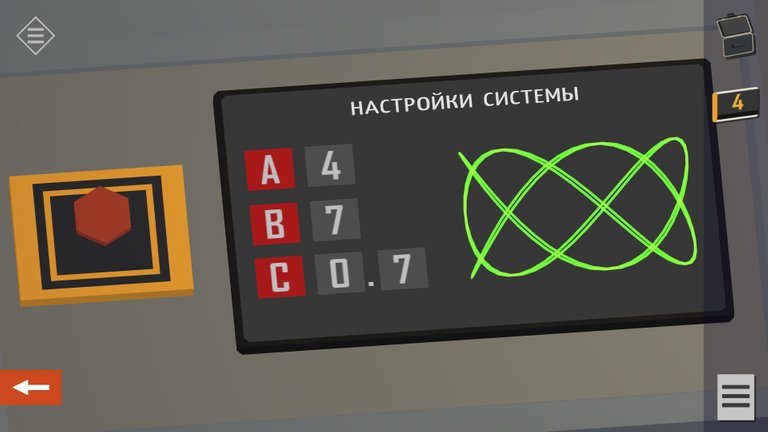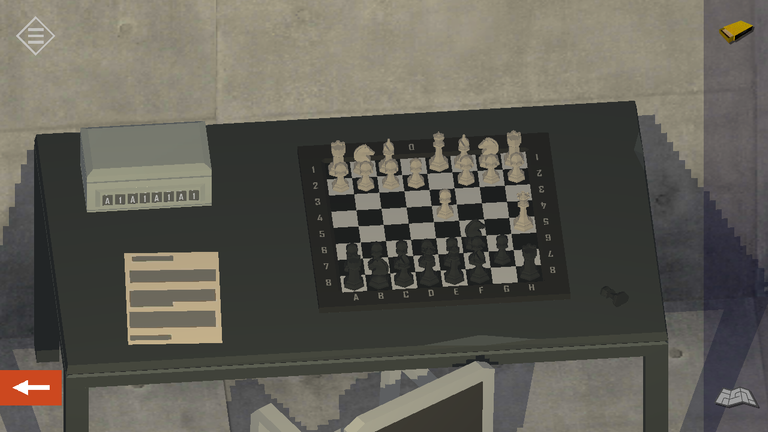 The video game is available in its free version for cell phones, a feature that we will never tire of thanking for the implications and scope that this has. There are many users who do not have sophisticated and powerful enough equipment, or sufficient resources to give us a higher gaming experience. However, we hope to be contributing in some way, by doing our bit, to the growth and strengthening of this great platform. Just by reading us, you are doing a job that deserves to be highlighted always.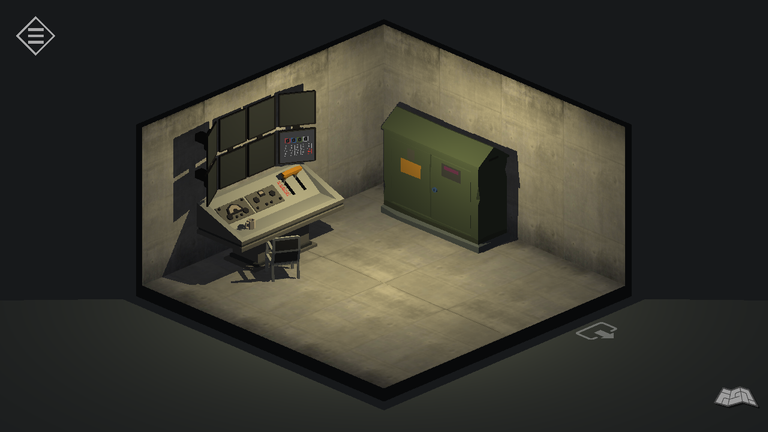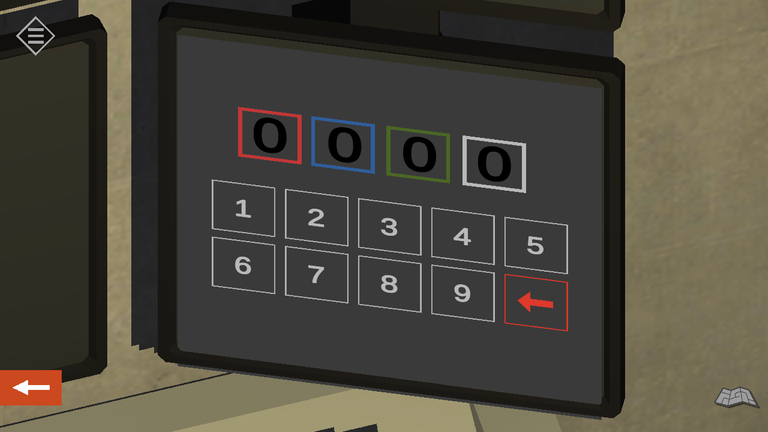 As you may have noticed dear colleagues, who are kind enough to read my publications and support me, I am more dedicated to writing about puzzle games. The reasons are diverse, but the affection I have for this genre, occupies the first place, followed of course, by all the interesting contributions that this genre of games has brought to the mental and spiritual health of each user. However, now that I will soon have at my disposal a PC to support and seek to improve the realization of my writings. It will open for me, a new range of varieties of games, which will give me the opportunity to expand my possibilities to play different genres and write about them.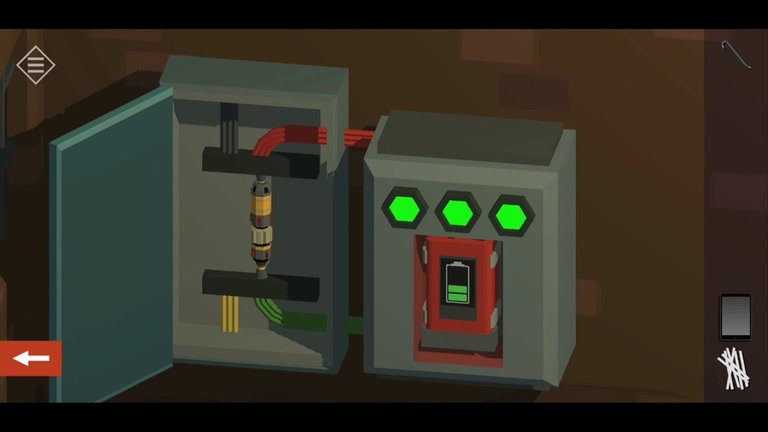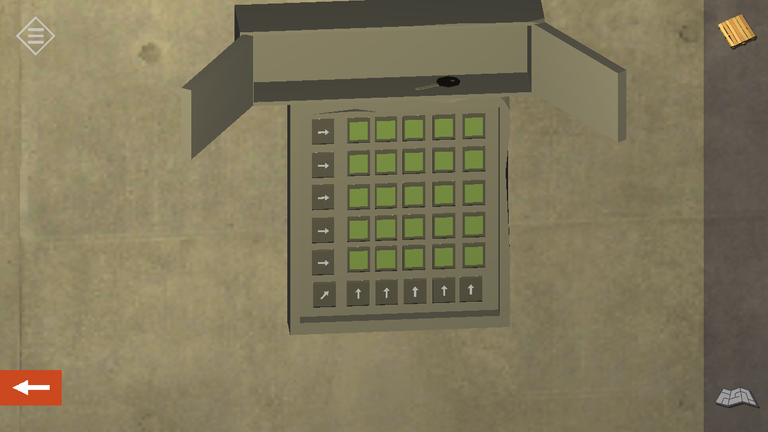 These are opportune times to keep alive and full of dreams to that child we all carry inside. In that sense, video games are an inexhaustible source of basic nutrients, from which we can drink every time we want to keep that guest happy, who will accompany us pleasantly throughout our lives.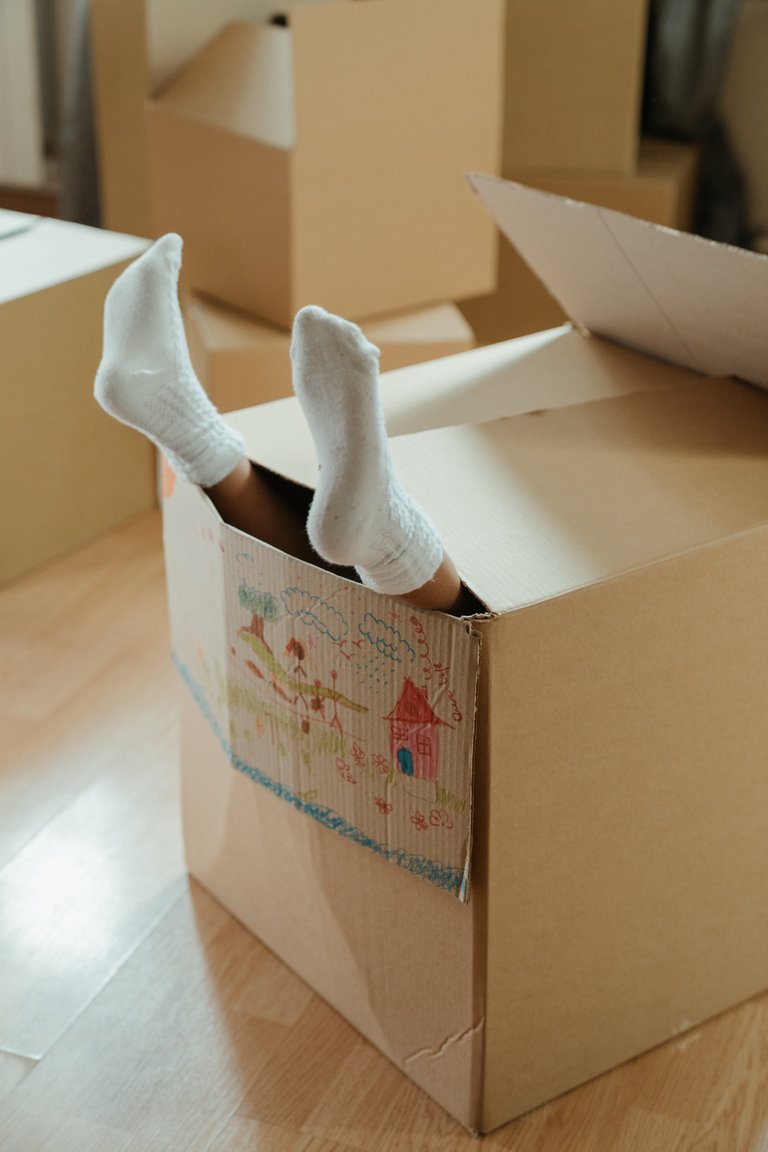 That goal is very well visualized and channeled in the adventure of TINY ROOM STORIES: TOWN MYSTERY. All that remains is for each of us to put our imagination to work and enjoy each passage of this special puzzle game.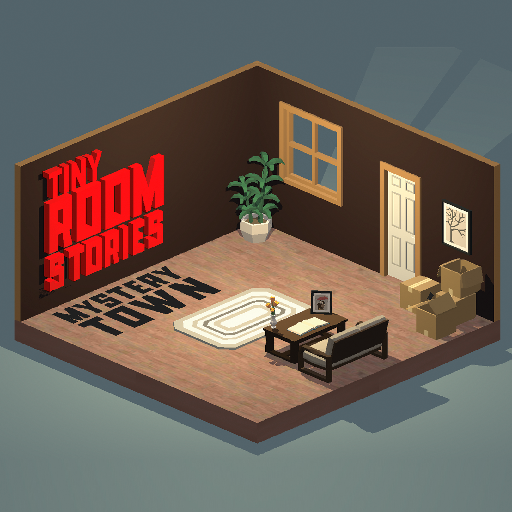 And I take advantage of this Christmas season, despite the Covid-19 virus pandemic, to thank you from the bottom of my heart for the great support you have given me. And I also take this opportunity to wish you all a lot of health, mental and physical agility in this new year 2021 that is fast approaching. May the family union be strengthened and may the willingness to do good always prevail over any difficulty. A big hug from afar and Happy New Year dear colleagues.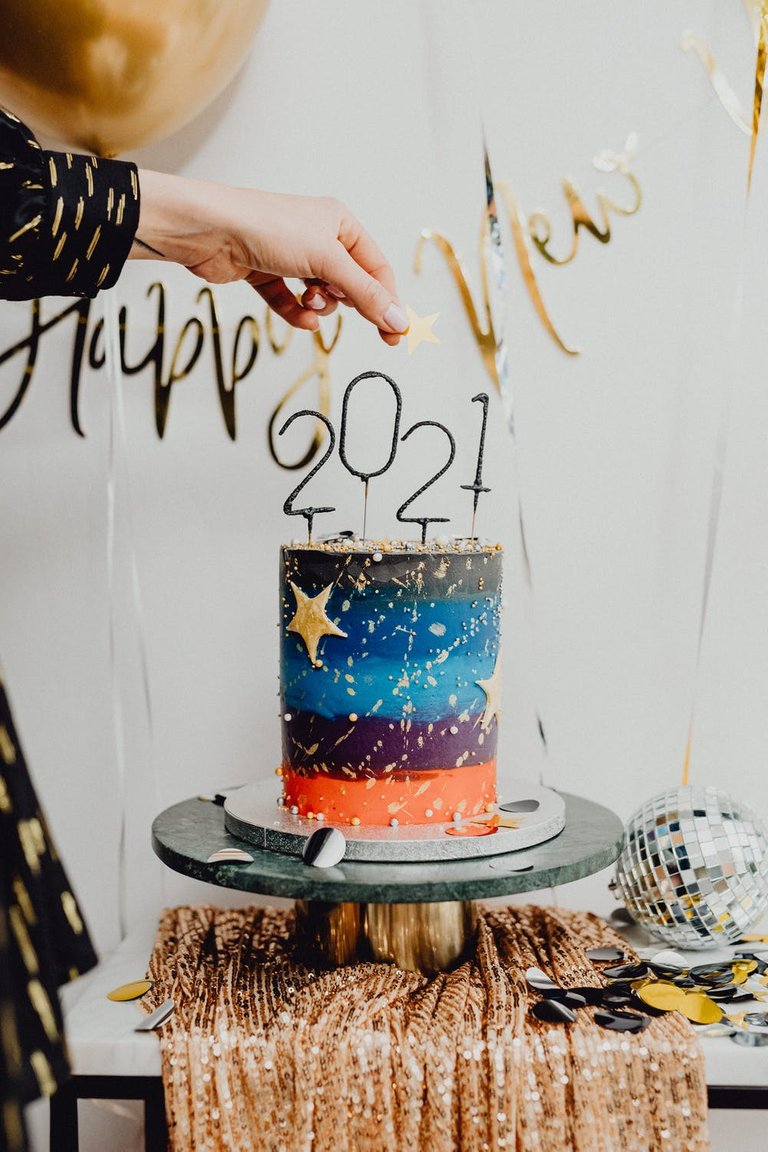 Español
Feliz navidad a todos los que integran la gran
Comunidad Hive Gaming
, y a todos los compañeros de la plataforma
Hive Blog
. Ahora más que nunca, nuestra salud y la de nuestro prójimo está en nuestras manos.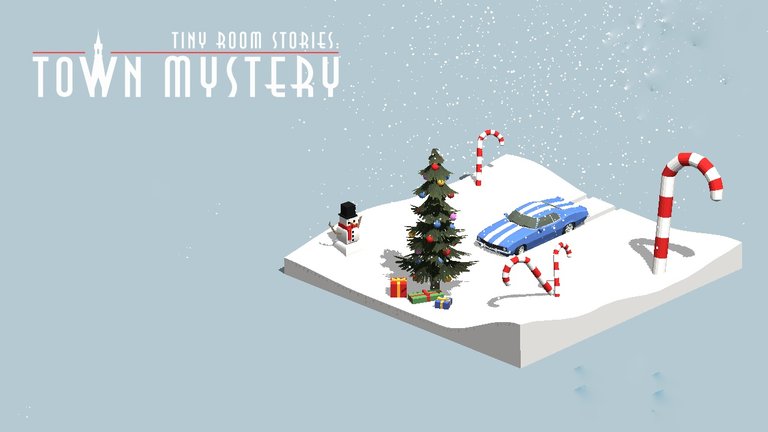 Este mes de diciembre me encuentro acompañando a mi anciana madre en su casa. Allí, en ese especial lugar, fue donde transcurrió mi infancia y mi adolescencia. Y donde espero recibir, junto a mi heroína el nuevo año 2021. ¿Qué mejor lugar, y qué mejor momento para escribir sobre esta aventura donde un detective privado visita su pueblo natal, siguiendo las instrucciones, que recibió de su padre, a través de una carta?.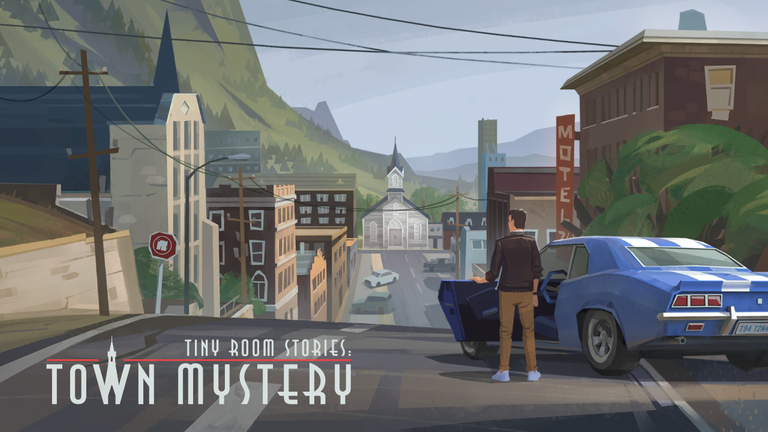 Pequeñas Historias de Habitaciones: Misterio Del Pueblo es un videojuego de rompecabezas desarrollado por Kiary Games, el cual apuesta a seguir trabajando con la capacidad mental, y al full entretenimiento, dentro de una atmósfera de misterio que hace del juego una muy buena opción para los amantes de los géneros de aventuras aderezados con intrincados acertijos.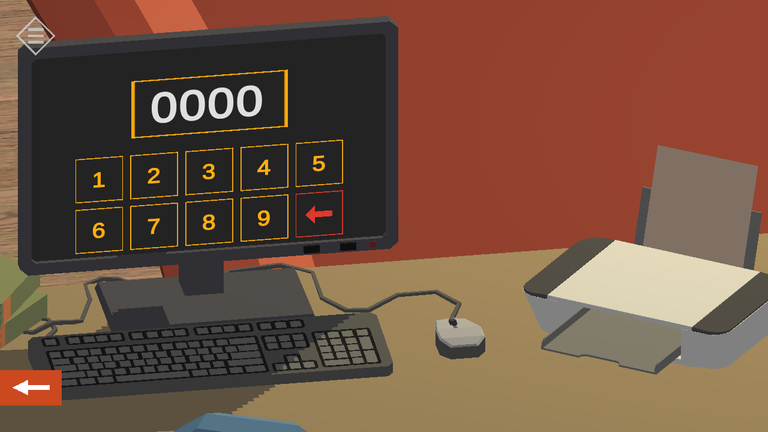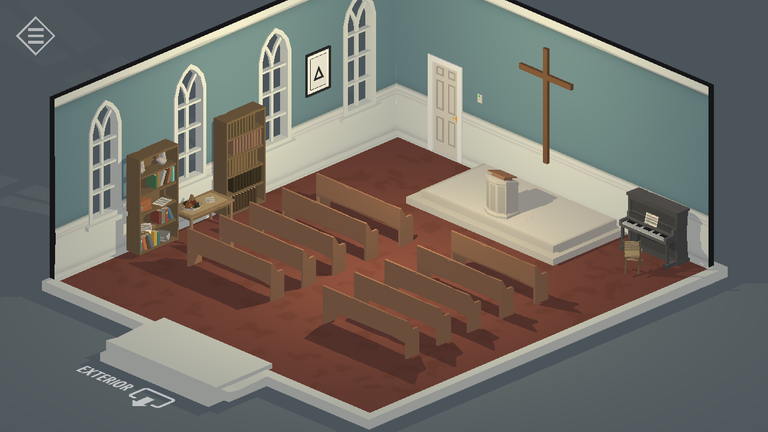 La historia gira en torno al ¿Por qué? el pueblo de nombre Redcliff, donde nació y vivió su infancia nuestro detective protagonista, se encuentra completamente solo, y las razones que tuvo el padre del detective para requerir urgentemente su presencia allí. Corresponde investigar ¿Qué sucedió con el Padre y con el resto de los habitantes del pueblo?. Esta historia está cargada de los géneros noir y sims lo que garantiza, de entrada, una obra de primera calidad.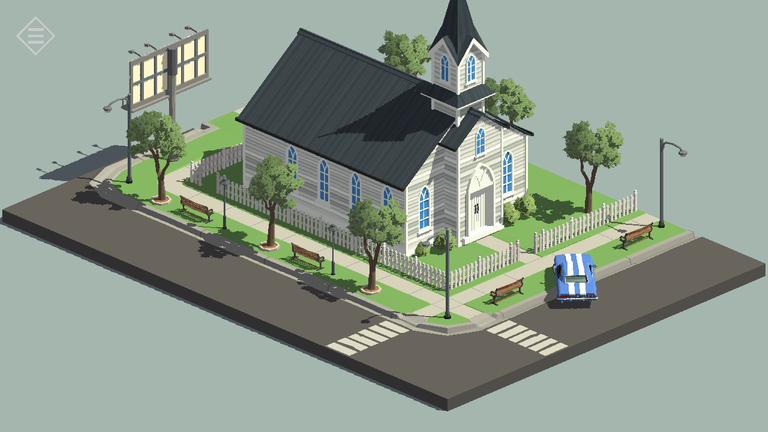 Encarnando a este singular sabueso nos enfrentaremos a una gran cantidad de rompecabezas y acertijos elaborados a través de una mezcla especial de geometría avanzada con la lógica, la percepción y el razonamiento. Convirtiendo al juego en un verdadero reto mental. Dejando en evidencia que el videojuego fue elaborado más enfocado en desarrollar nuestro razonamiento e imaginación, qué en mostrarnos elaborados gráficos.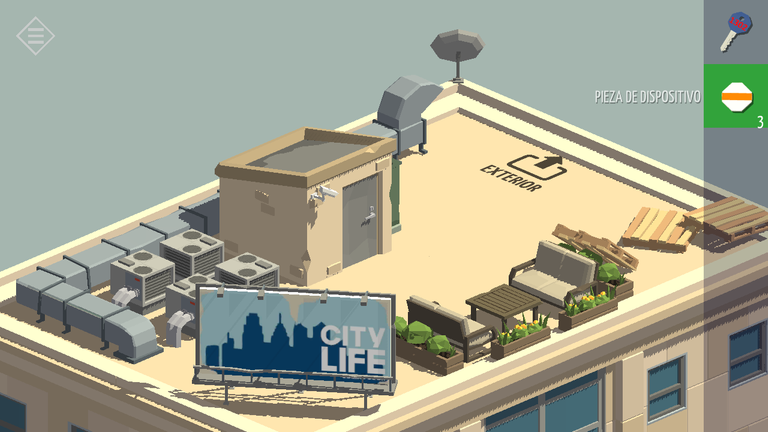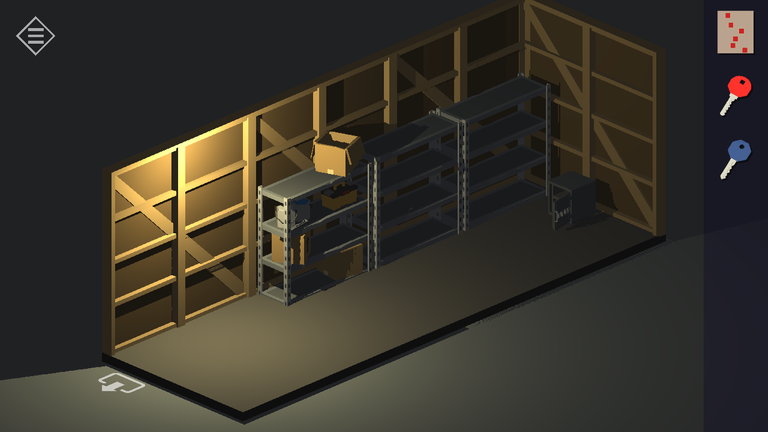 La jugabilidad es muy fluida. El mapa está diseñado en bloques, así que iremos atravesando salones hasta encontrar una salida. Podremos girar en 3D las vistas y los objetos. Seremos sorprendidos con animaciones muy interesantes, y de vez en cuando con alguna nueva pista. Sin embargo, se han cuidado mucho de mantener el énfasis en regalarnos una compleja e inmersiva experiencia lúdica.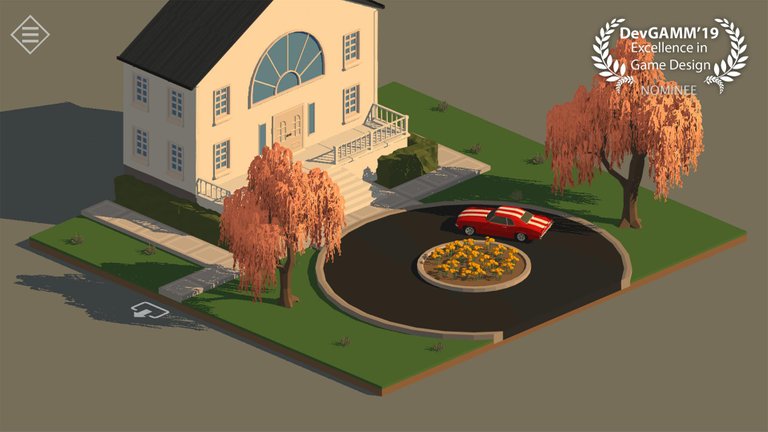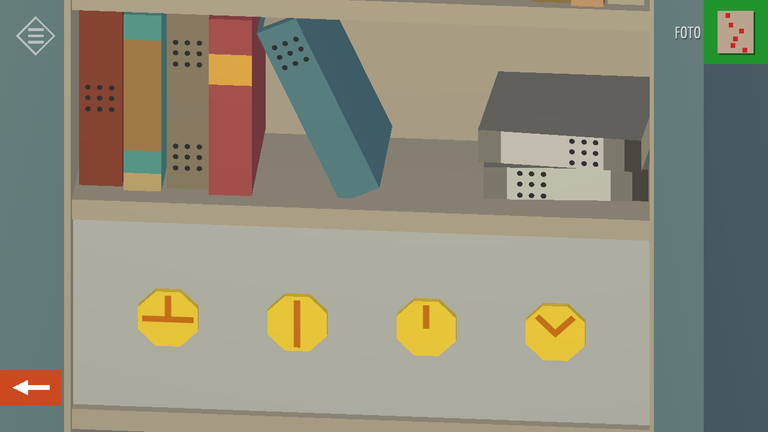 A pesar que los distintos efectos de sonidos, apertura de puertas, encendido de luces entre otros importantes efectos, están muy bien logrados. Si estuviera en mis manos la oportunidad, agregaría desde el comienzo del juego, una banda sonora con algún sonido de música muy tenue acorde a la situación, con el objetivo de lograr acentuar las sensaciones de misterio de cada apartado.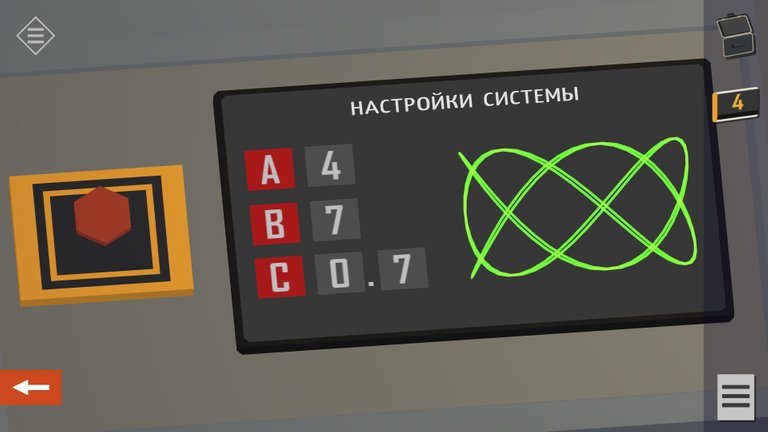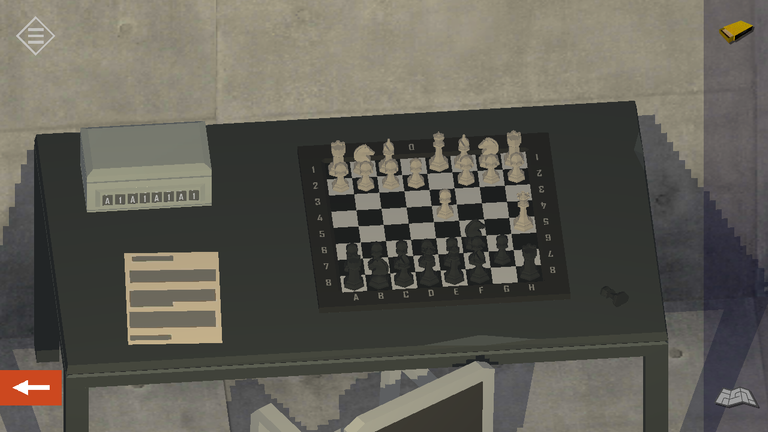 El videojuego se encuentra disponible en su versión gratis para teléfonos móviles, característica que nunca nos cansaremos de agradecer por las implicaciones y el alcance que esto tiene. Son muchos los usuarios que no contamos con los equipos lo bastante sofisticados y potentes, ni con los recursos suficientes para darnos una experiencia de juego más elevada. Sin embargo, esperamos estar contribuyendo de alguna forma, mediante el aporte de nuestro granito de arena, al crecimiento y al fortalecimiento de esta grandiosa plataforma. Tan solo con el hecho de leernos, ustedes están realizando una labor que merece ser resaltada siempre.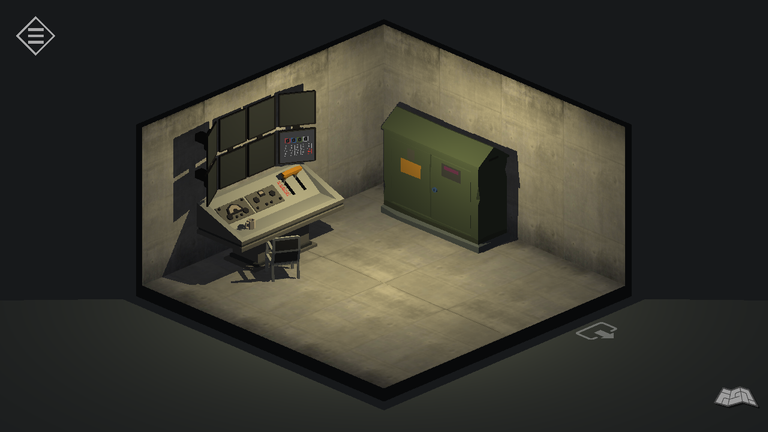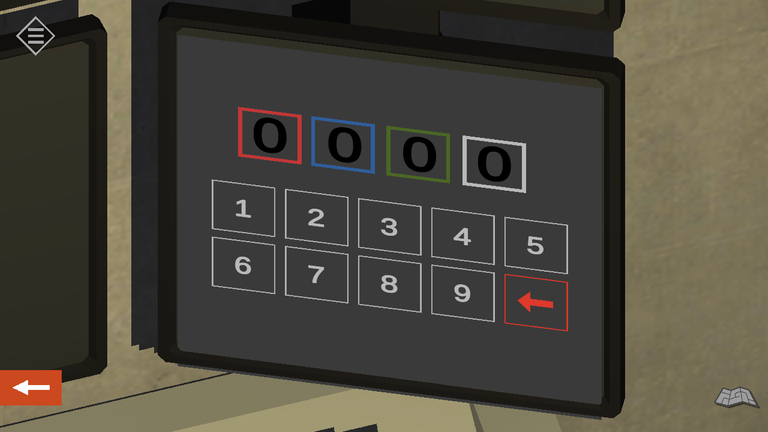 Como ustedes se han podido dar cuenta estimados compañeros, que tienen la amabilidad de leer mis publicaciones y apoyarme, estoy más dedicado a escribir acerca de videojuegos de rompecabezas. Las razones son diversas, pero el cariño que le tengo a este género, ocupa el primer lugar, seguido por supuesto, por todos los interesantes aportes, que este género de juegos ha traído a la salud mental y espiritual de cada usuario. Sin embargo, ahora que pronto tendré a mi disposición una PC para apoyar y buscar mejorar la realización de mis escritos. Se abrirá para mi, un nuevo abanico de variedades de juegos, que me darán la oportunidad de expandir mis posibilidades de poder jugar distintos géneros y de escribir acerca de ellos.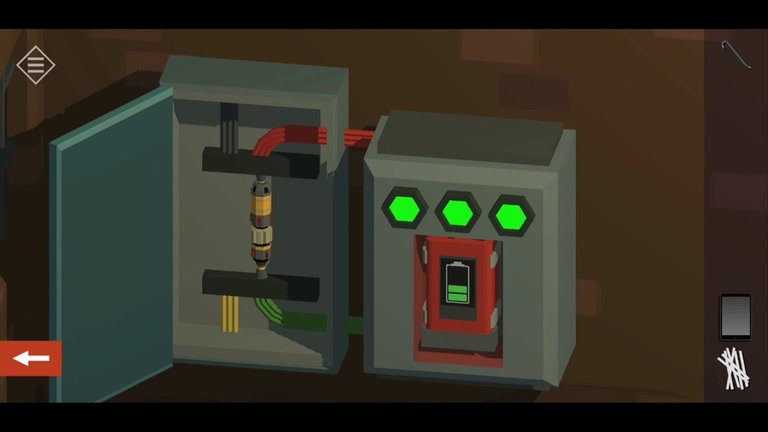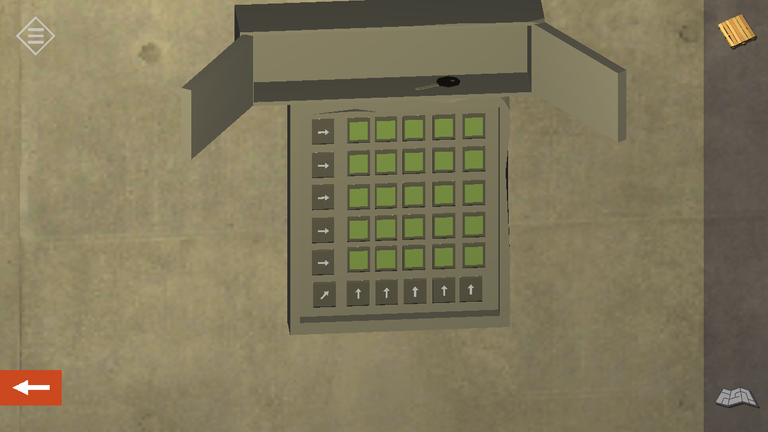 Son tiempos oportunos para mantener vivo y lleno de sueños a ese niño que todos llevamos dentro. En ese sentido, los videojuegos son una fuente inagotable de nutrientes básicos, de donde podremos beber cada vez que deseemos para mantener contento a ese huésped que nos acompañará gratamente durante toda nuestra vida.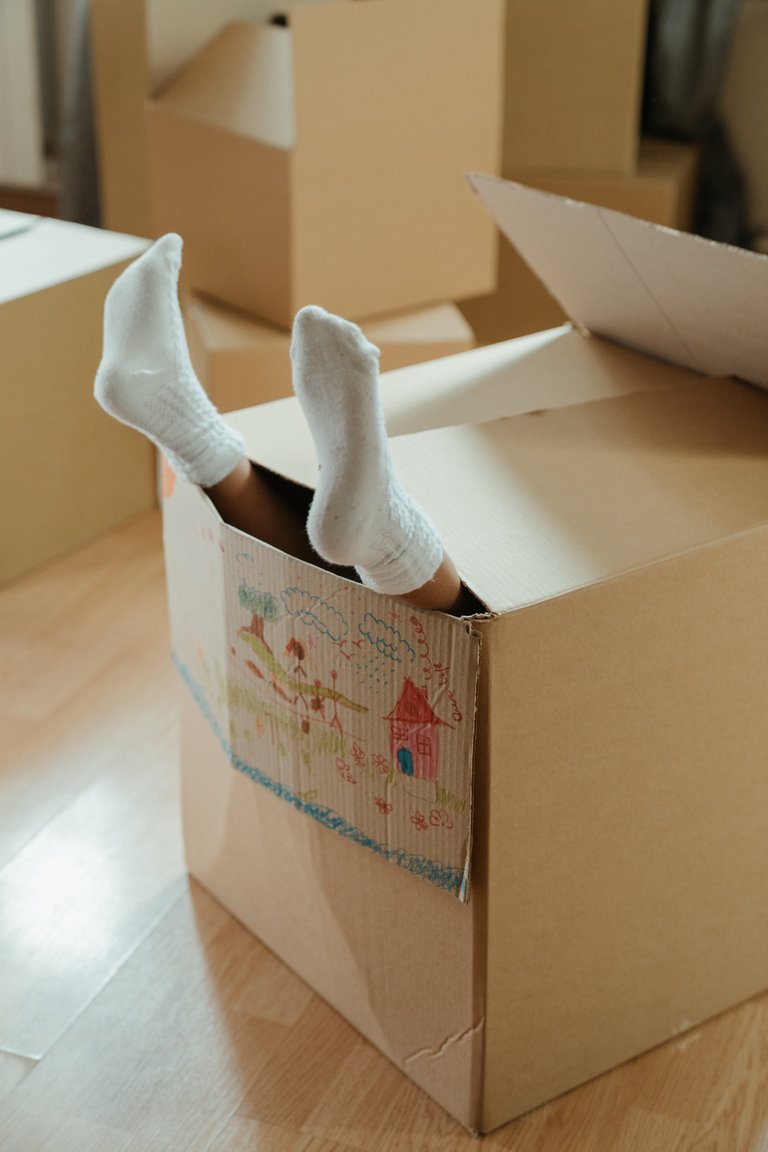 Ese objetivo está muy bien visualizado y canalizado en la aventura de Pequenas Historias de Habitaciones: Misterio del Pueblo. Solo resta, de cada uno de nosotros, poner nuestra imaginación a volar y a disfrutar cada pasaje de este especial juego de rompecabezas.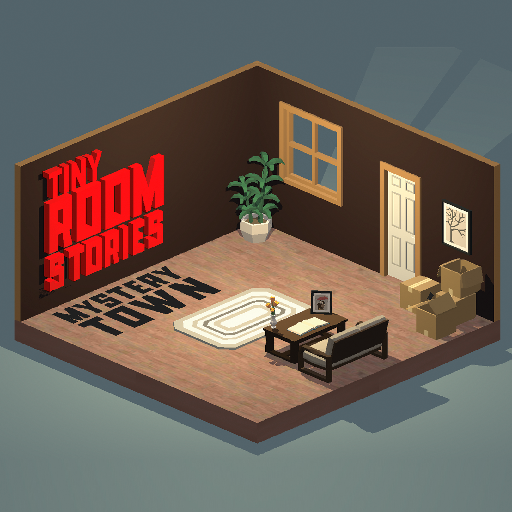 Y aprovecho estas fiestas navideñas, a pesar de la pandemia por el virus Covid-19, para agradecer de todo corazón el gran apoyo que me han brindado. Y también aprovecho para desearles a todos, mucha salud, agilidad mental y física en este nuevo año 2021 que se avecina rápidamente. Que la unión familiar se vea fortalecida y que siempre la disposición a hacer lo bueno se imponga sobre cualquier dificultad. Un gran abrazo desde la distancia y Feliz Año Nuevo estimados compañeros.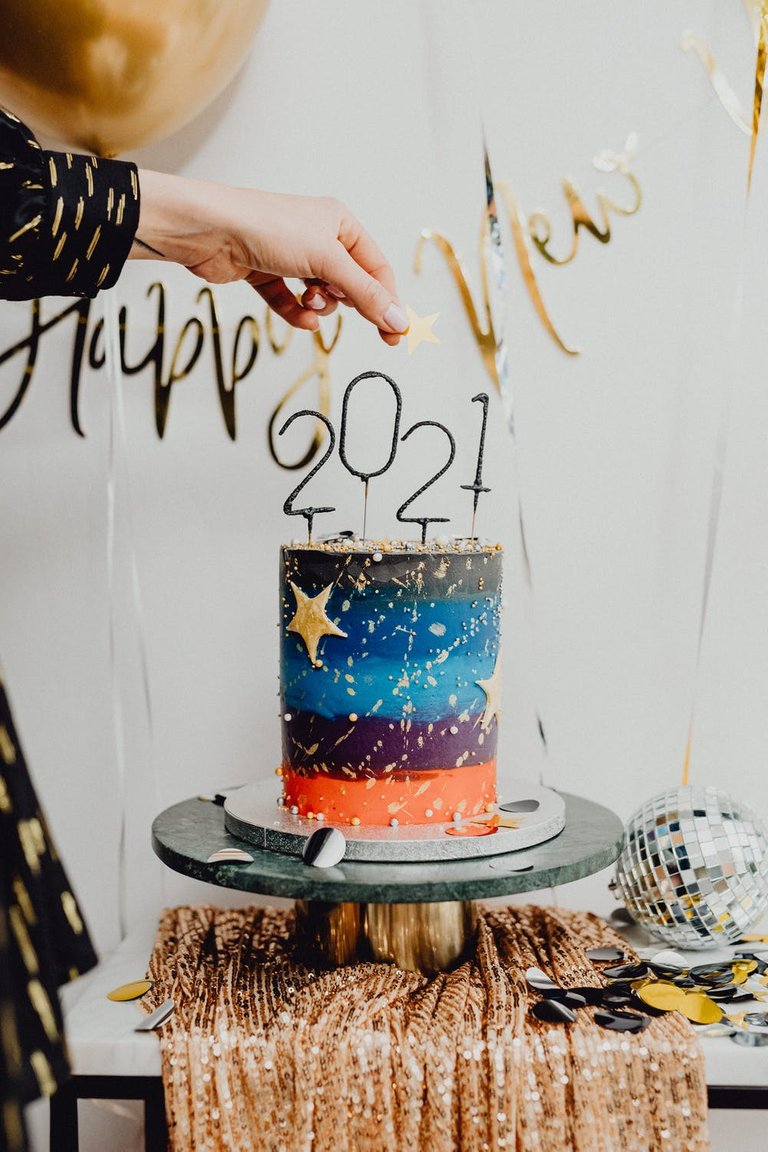 Resources:
A very special thanks to the developers of the

Kiary's Games

, for making available to us the great puzzle game,

TINY ROOM STORIES : TOWN MYSTERY

, which gives us the great opportunity to share this publication. Thank you very much for everything.
Infinite thanks to all the colleagues of

Pexels, Pixabay and Unsplash

for each of the extraordinary photographic works they make available to us free of charge, and free of copyright.
The theme of this publication has been written by me,




Un agradecimiento muy especial a los desarrolladores del grupo

Kiary Games

, por poner a nuestro alcance este gran videojuego de rompecabezas

TINY ROOM STORIES: TOWN MYSTERY

, Que me ha motivado a realizar esta publicación. ¡Muchísimas gracias!
Un Infinito agradecimiento a todos los compañeros de

Pexels, Pixabay y Unsplash

, por cada uno de los extraordinarios trabajos fotográficos, que mantienen a nuestra disposición gratuitamente, y sobretodo por estar libres de derechos de autor.
El tema de esta publicación ha sido redactado por mi,