<div class="text-justify>
Many blessings to the highly esteemed

Hive Gaming Community

, and for all the people that conform the great family
Hive Blog
.
English
After dedicating a lot of my time to puzzle games, which is my favorite game genre, I never thought I could find in a video game of the genre Enddless Runner such special feelings of tranquility, peace and order of life, which in the end have motivated me to make this publication. I know that there have been many reviews of the video game Alto's Odyssey, however, I can not miss the opportunity to also comment on the pleasant moments that this sequel to the video game Alto's Aventure has given me, despite running the risk of seeming repetitive.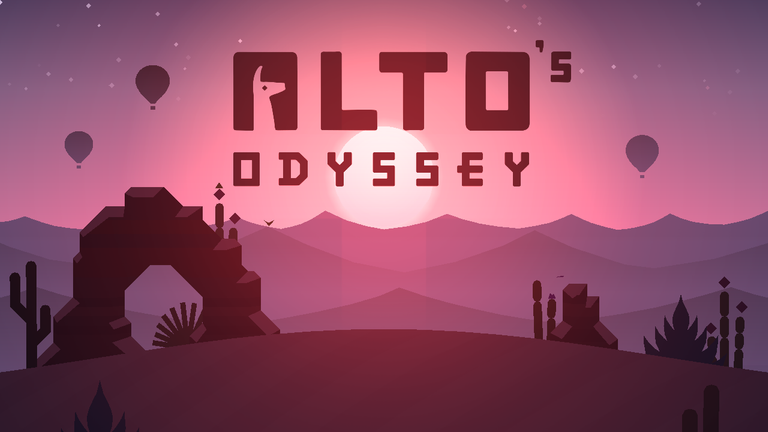 From being able to play this jewel of a video game on my modest cell phone, to enjoying charming graphics and an exquisite and absorbing soundtrack, it seems to me a blessing that has come to refresh these very combustible moments that we are all living around the world.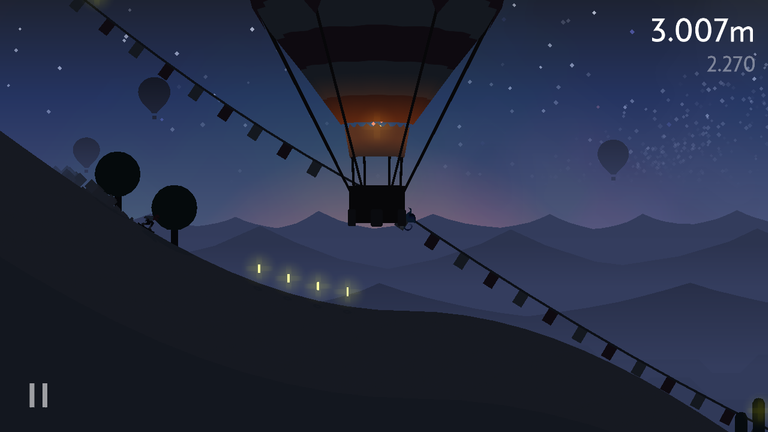 If we decide to give ourselves the opportunity to let ourselves be carried away by the charm of a game like Alto's Odyssey it will be very unlikely that boredom will come close to us in the least. That's why I consider what noodlecake Studios Inc. and the Team Alto have achieved a marvel. By giving us the opportunity to put ourselves in a calm mode and to be able to relax to the maximum, managing to make our long stays at home more harmonious.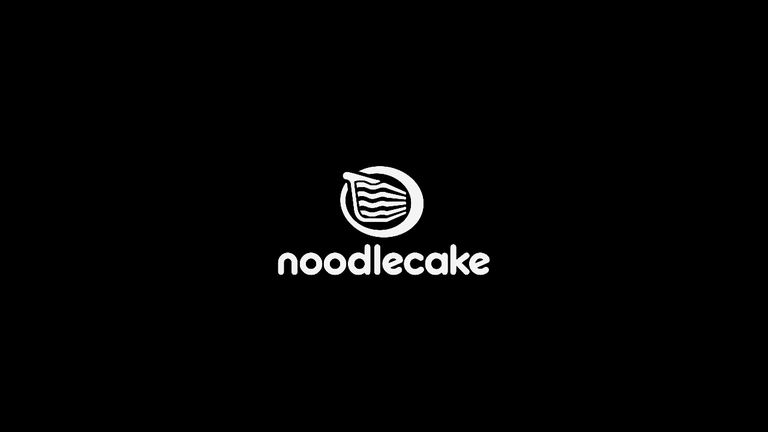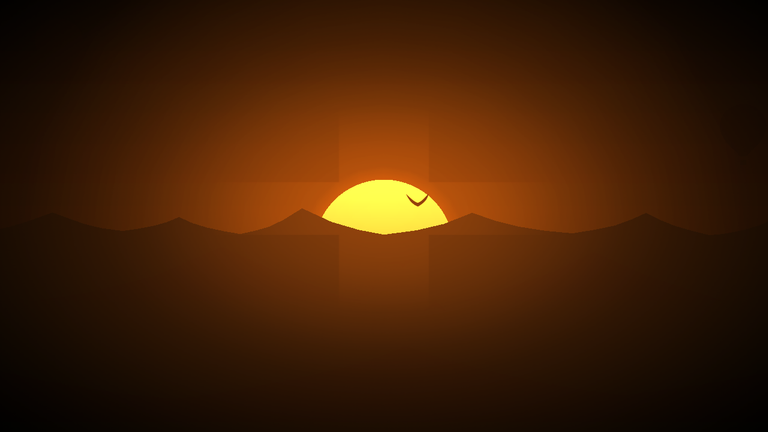 Now with the quarantine we are under because of the Covid-19 virus pandemic, it is likely that physical or emotional stress has taken hold of us. Hence, I would like to recommend Alto's Odyssey as a foolproof vaccine for those undesirable feelings.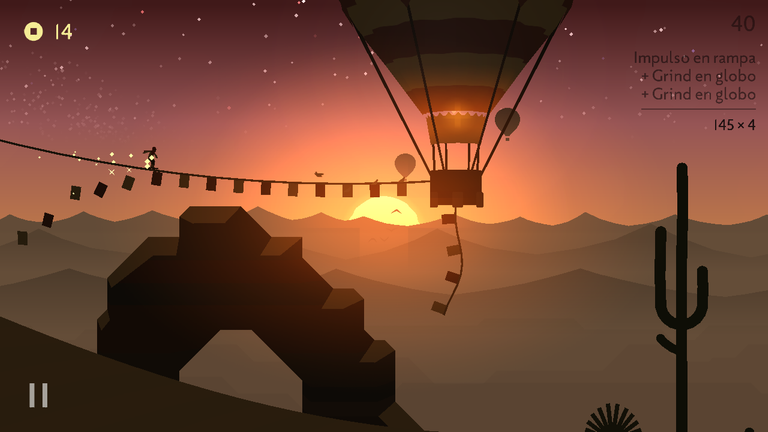 The history although archi known continues to catch after a long time. Now it takes place in desert landscapes and we will do the tour on a sandboarding board, a real long journey full of adventure.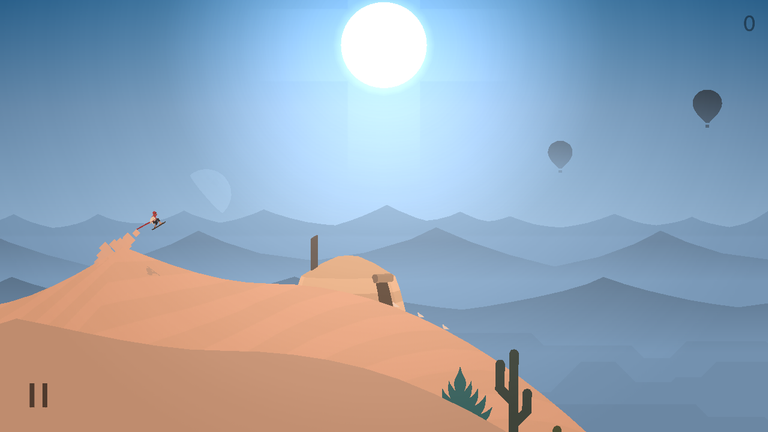 The first thing that struck me about the game and immediately caught my attention was the fascinating graphics. The mountains of sand, the hot air balloons and the bounces we can make on them, the whirlwinds, the birds of paradise. Going from a beautiful sunset to a great storm, they give life to an extraordinarily sublime aesthetic that immerses you in the story and does not allow you to stop, the goal is to keep moving forward.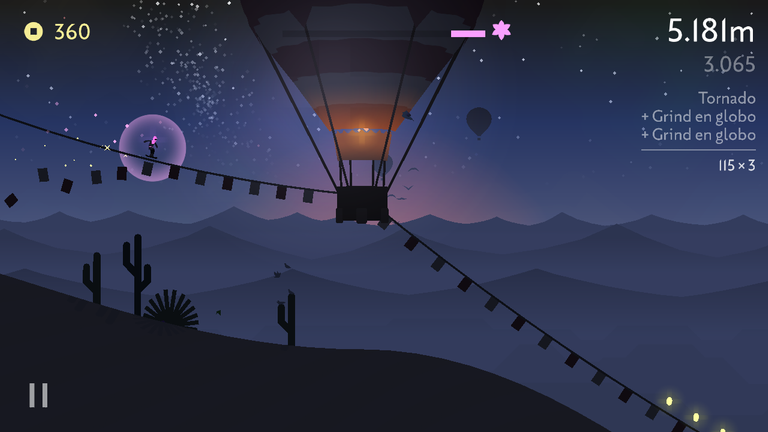 The music is the other ingredient that was very well selected and dosed to achieve the fusion of all the spaces into one feeling. Such exquisite notes transport us to a true odyssey of feelings that we had never lived before and at the same time gives us that optimism of life that is always necessary to have, giving rise to a magnificent atmosphere of familiarity and union with everything that surrounds us.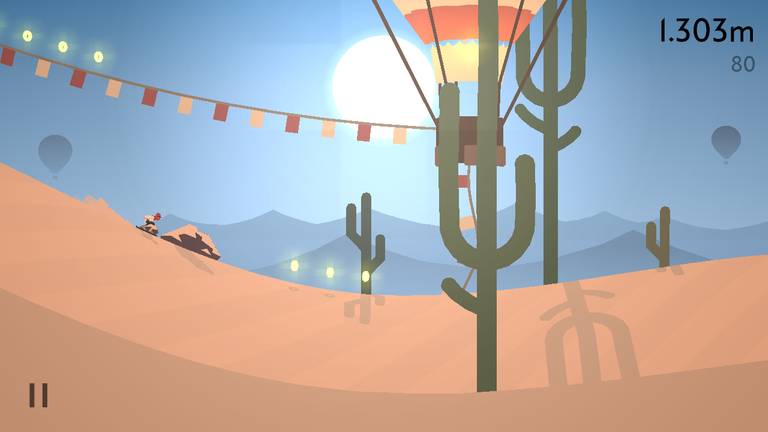 It is impressive how the developers of Alto's Odyssey managed to provide us with a multiple choice gameplay in an Enddless Runner game. As we advance in the game new possibilities of combos and tricks are appearing that allow to maintain all our interest to the maximum. The sudden changes of the game plans are other elements to highlight, which contribute to the unique continuity of the story. Enhancers along our route will be in charge of enriching the experience. Challenges with great levels of attraction will drive us to determined action. Sliding on ropes for several minutes and along several meters, doing double inverse somersaults among many other novelties, leave no doubt about the great dedication that this team of developers had, to achieve to put in our hands a game of a very high quality.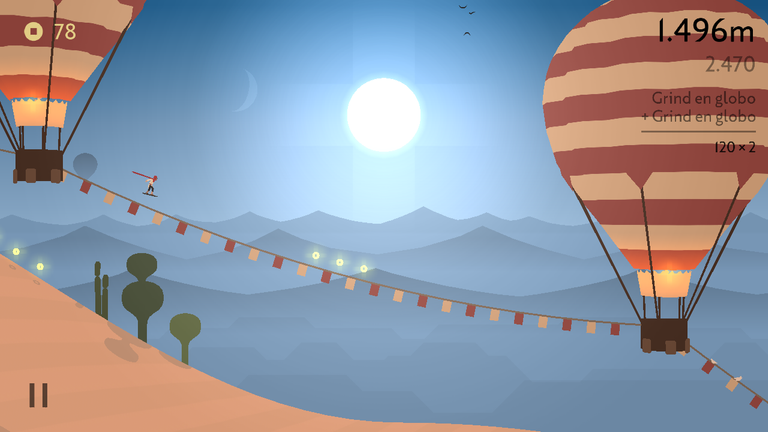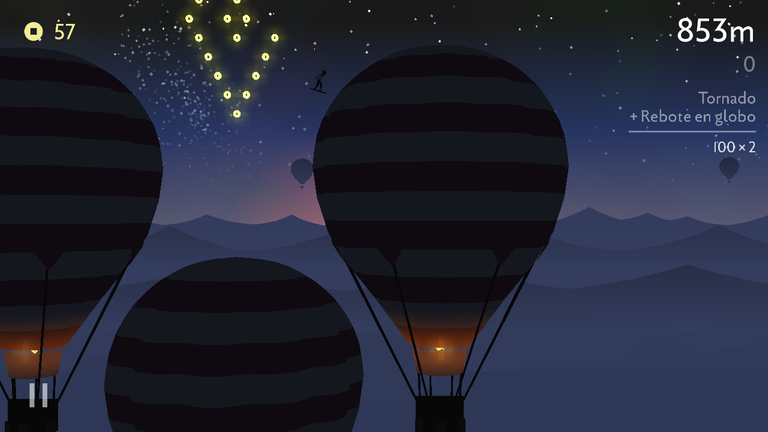 The highest score for Alto's Odyssey is, without a doubt, the great capacity for relaxation that is achieved by sliding on that sandboard, through spectacular aesthetic stimuli or even when we dive into the water or rise in a great whirlpool of wind. It is hard to believe that the game was not designed to make us have such soul-elevating spiritual experiences.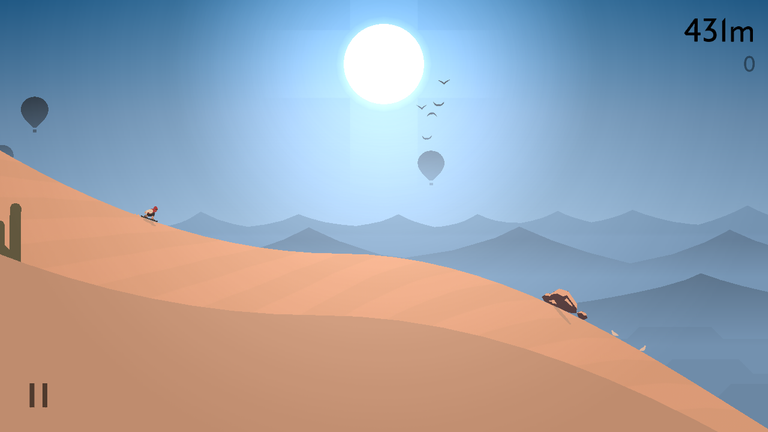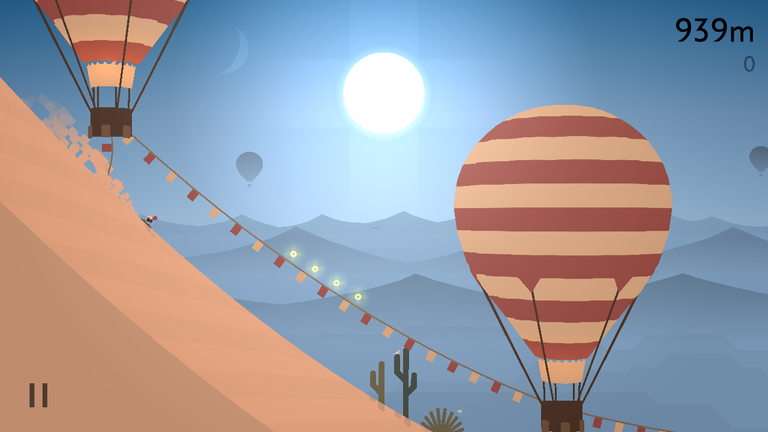 The current world reality reflects how far we have been from our true essence. Away from those feelings that have always exceeded the material and the economic. As many have already written, these are times of much reflection, of sharing with those we love the most, of dedicating that time that many times eluded us. Times of planning new life projects with extreme post-pandemic optimism. I am convinced that many of us will undertake new challenges, and decide to advance along those paths that we once had in mind and that for past motivations we decided to postpone.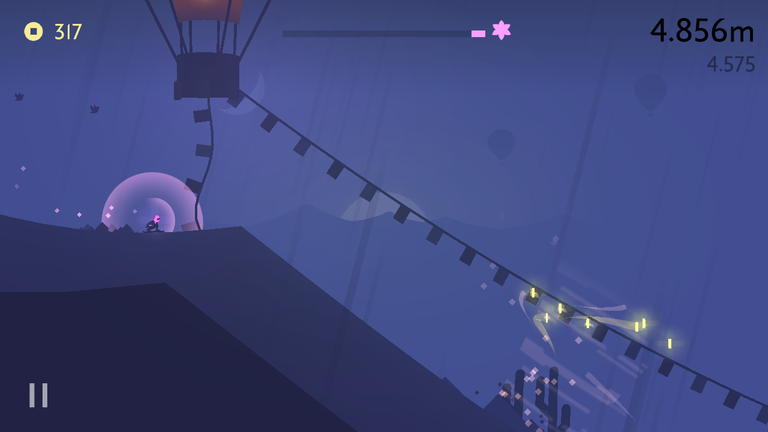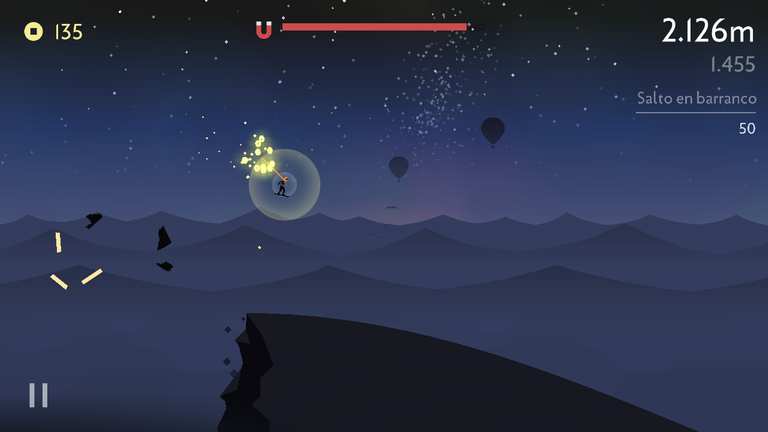 These are new times where the priority must be in the strictly human, where the beauty of simple things takes its rightful place, since it is there that the true reason for existence is subtly hidden. The small details, the small gestures, the short but fruitful family meetings. Stellar moments that we will be sharing by the hand of Alto's Odyssey a game that is worth keeping close to us, for the simple reason that it brings inner and human well-being. Alto's Odyssey arrived, long ago, to remain engraved in our minds and hearts for an infinite season.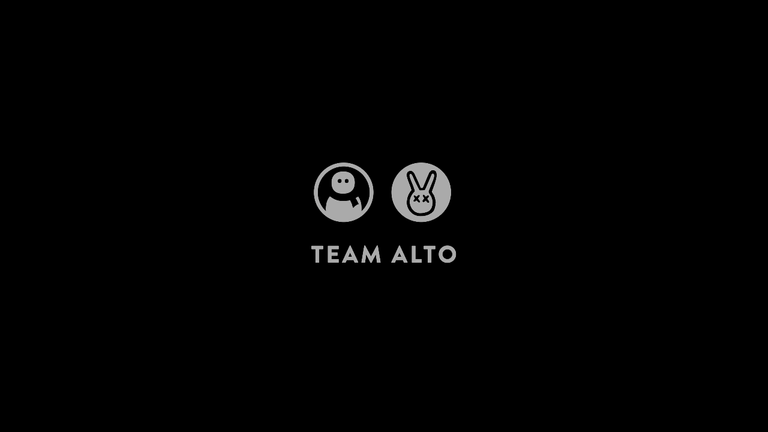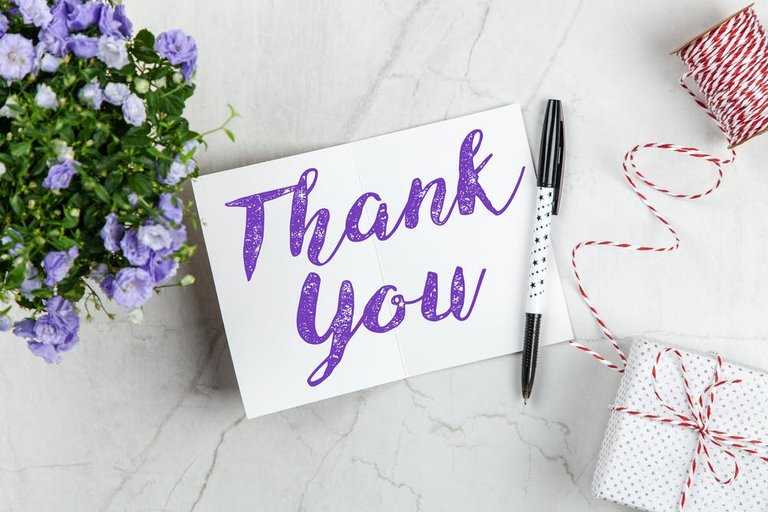 Español
Muchas bendiciones para la muy estimada

Comunidad Hive Gaming

, y para todos los que conforman la gran familia

Hive Blog

.
Luego de dedicar bastante de mi tiempo a los juegos de rompecabezas, que es mi genero de juego favorito, nunca pensé que pudiera encontrar en un videojuego del género Enddless Runner tan especiales sensaciones de tranquilidad, de paz y de orden de vida, que al final me han motivado a realizar esta publicación. Sé que se han hecho muchas reseñas del videojuego Alto's Odyssey, sin embargo, no puedo dejar pasar la oportunidad de también comentar los gratos momentos que me ha brindado está secuela del videojuego Alto's Aventure, a pesar de estar corriendo el riesgo de parecer repetitivo.
Desde tener la disponibilidad de poder jugar esta joya de videjuego, en mi modesto teléfono móvil, hasta disfrutar de encantadores gráficos y una esquisita y absorvente banda sonora, me parece toda una bendición que ha venido a refrescar estos momentos tan combulsos que estamos viviendo todos alrededor del mundo.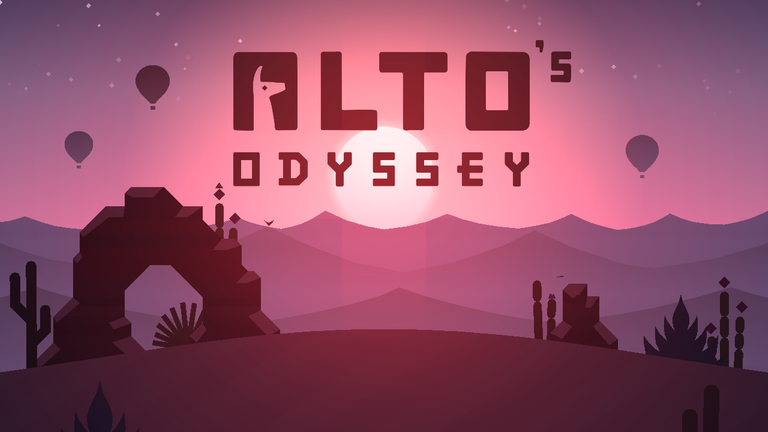 Si decidimos darnos la oportunidad de dejarnos llevar por el encanto de un juego como Alto's Odyssey resultará muy poco probable que el aburrimiento se acerque a nosotros en lo más mínimo. Por eso considero una maravilla lo que han logrado noodlecake Studios Inc. y el Team Alto. Al brindarnos la oportunidad de colocarnos en modo tranquilidad y podernos relajar al máximo, logrando hacer más armoniosas nuestras largas estancias en casa.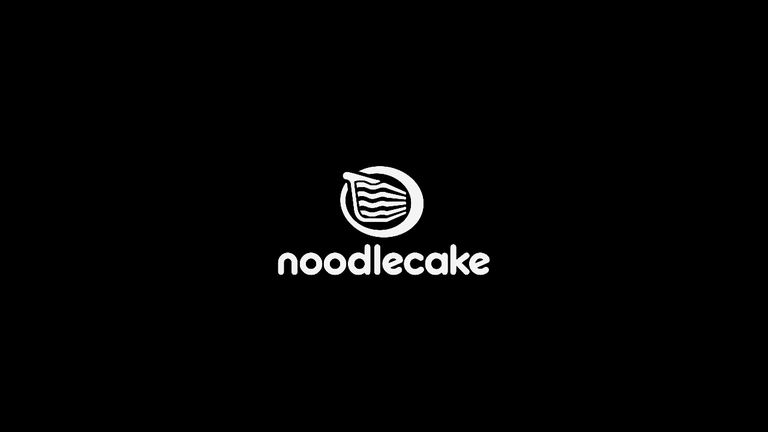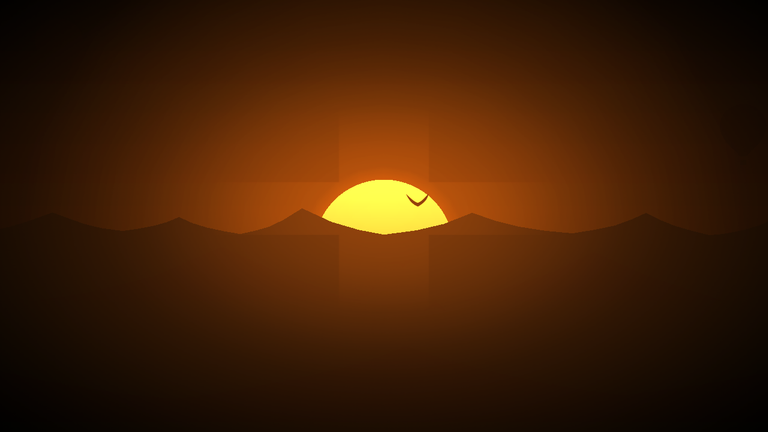 Ahora con la cuarentena a la que estamos sometidos por la pandemia del virus Covid-19, es probable que la tensión física o emocional haya cobrado terreno en nosotros. De allí que me permito recomendar a Alto's Odyssey como una infalible vacuna para esos indeseables sentimientos.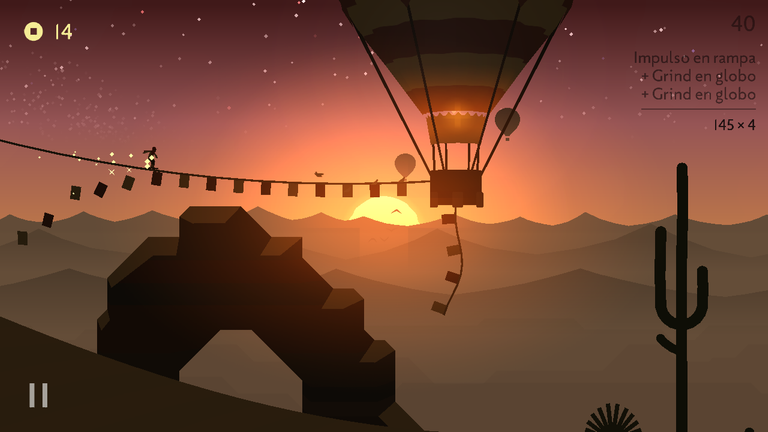 La historia aunque archi conocida sigue atrapando luego de mucho tiempo. Ahora se desarrolla en paisajes desérticos y el recorrido lo haremos en una tabla de sandboarding, un verdadero viaje de larga duración y lleno de aventuras.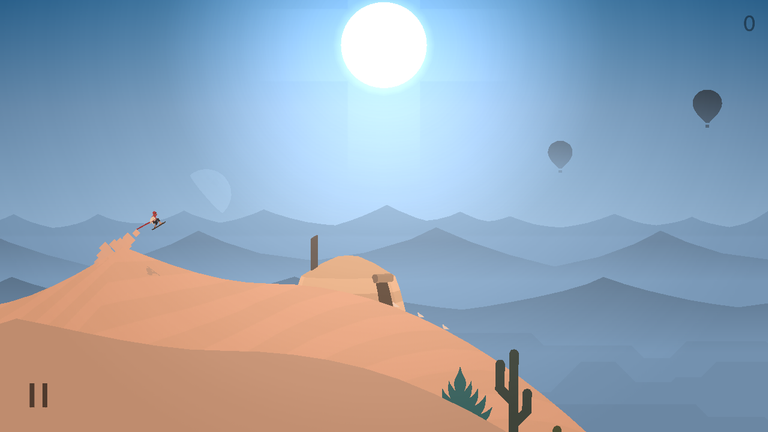 Lo primero que me impactó del juego y atrapó inmediatamente mi atención fueron los fascinantes gráficos. Las montañas de arena, los globos aerostáticos y los rebotes que podemos hacer en ellos, los remolinos de viento, las aves del paraíso. Pasar de un bello atardecer a una gran tormenta, dan vida a una estética extraordinariamente sublime que te sumerge en la historia y no te permite que te detengas, el objetivo es seguir avanzando.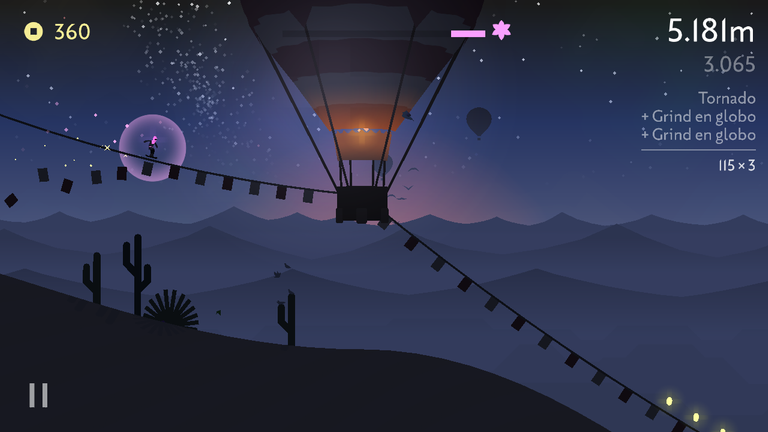 La música es el otro ingrediente que fue muy bien seleccionado y dosificado para lograr fundir en un solo sentir todos los espacios. Tan esquisitas notas nos transportan a una verdadera odisea de sentires que jamás habíamos vivido y al mismo tiempo nos aporta ese optimismo de vida que siempre es necesario tener, dando lugar a una magnífica atmósfera de familiaridad y unión con todo lo que nos rodea.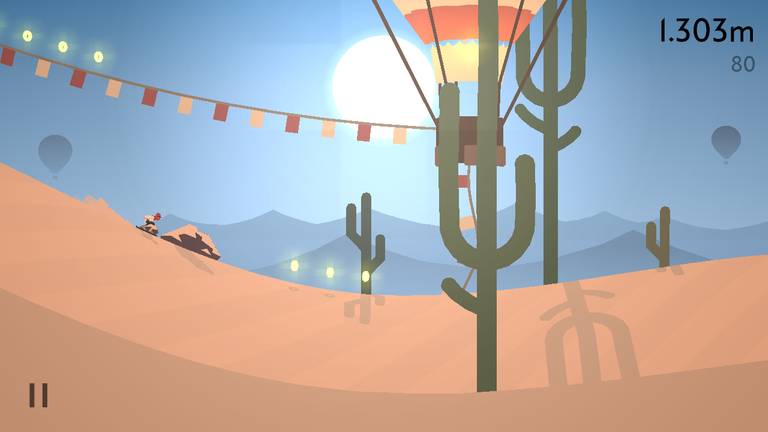 Es impresionante como los desarrolladores de Alto's Odyssey se las arreglaron para proporcionarnos una jugabilidad de múltiples opciones en un juego de Enddless Runner. A medida que avanzamos en el juego van apareciendo nuevas posibilidades de combos y trucos que permiten mantener todo nuestro interés al máximo. Los cambios repentinos de los planos del juego, son otros elementos a resaltar, los cuales contribuyen a la continuidad singular de la historia. Potenciadores a lo largo de nuestro recorrido serán los encargados de enriquecer la experiencia. Retos con grandes niveles de atracción nos van a impulsar a la acción determinada. El deslizarse por cuerdas durante varios minutos y a lo largo de varios metros, hacer dobles volteretas inversas entre otras muchas novedades, no dejan lugar a dudas de la gran dedicación que tuvieron este equipo de desarrolladores, para lograr poner en nuestras manos un juego de una altísima calidad.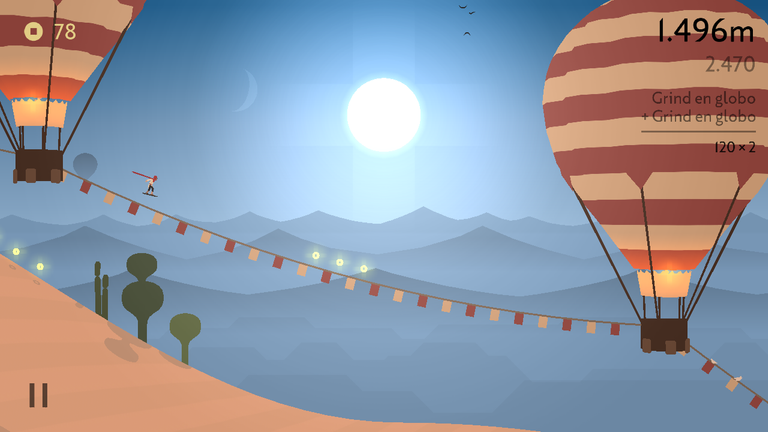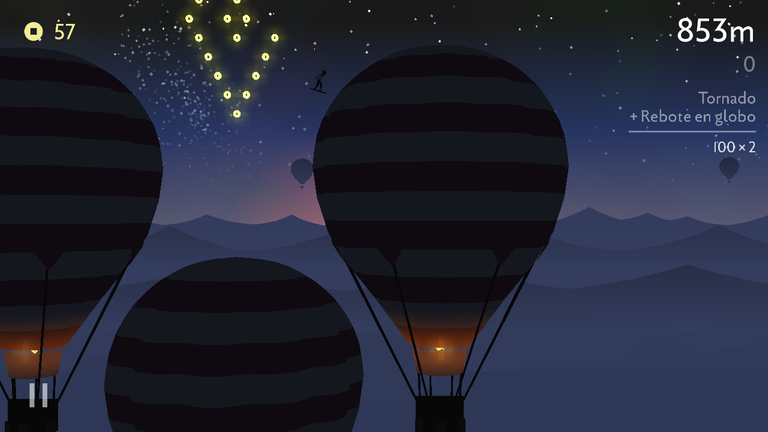 La mayor puntuación para Alto's Odyssey se la lleva, sin lugar a dudas, la gran capacidad de relajación que se logra al deslizarse en esa tabla de sandboarding, através de espectaculares estímulos estéticos o hasta cuándo nos sumergimos en el agua o nos elevamos en un gran remolino de viento. Cuesta creer que el juego no halla sido diseñado para lograr que tengamos experiencias espirituales tan elevadoras del alma.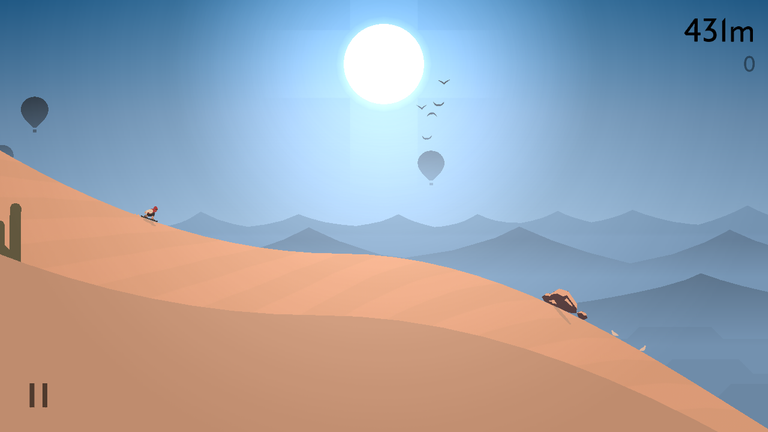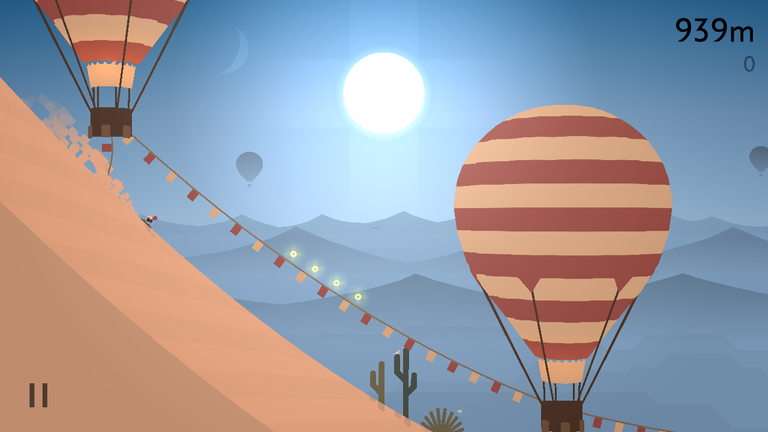 La actual realidad mundial refleja lo mucho que hemos estado alejados de nuestra verdadera esencia. Alejados de esos sentimientos que siempre superaron lo material y lo económico. Como muchos ya han escrito, son tiempos de mucha reflexión, de compartir con los que más queremos, de dedicar, ese tiempo que muchas veces se nos fue esquivo. Tiempos de planificar nuevos proyectos de vida con extremado optimismo post pandemia. Soy un convencido de que muchos de nosotros emprenderemos nuevos retos, y decideremos avanzar por esos caminos que alguna vez tuvimos en mente y que por motivaciones pasadas decidimos postergar.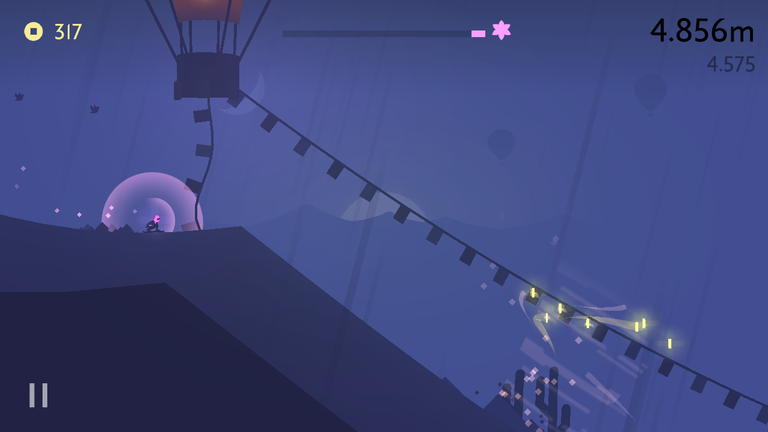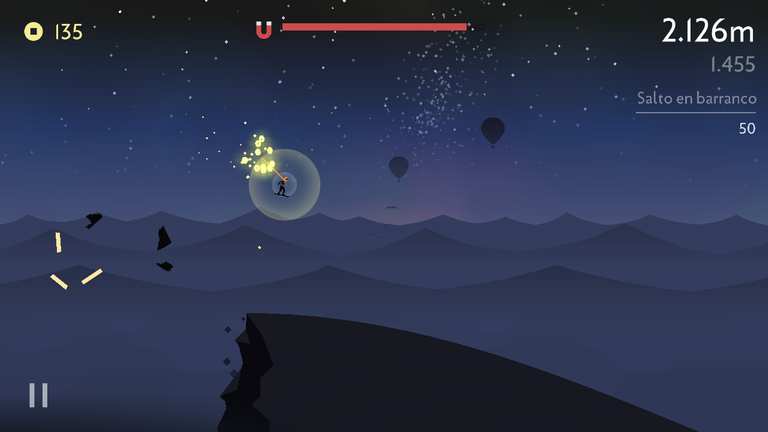 Son nuevos tiempos donde la prioridad debe estar en lo estrictamente humano, donde los belleza de las cosas simples ocupe el lugar que le corresponde, puesto que es allí donde se esconde sutilmente la verdadera razón de la existencia. Los pequeños detalles, los pequeños gestos, las cortas pero fructíferas reuniones familiares. Momentos estelares que estaremos compartiendo de la mano de Alto's Odyssey un juego que merece la pena mantener cerca de nosotros, por la sencilla razón que aporta bienestar interior y humano. Alto's Odyssey llegó, tiempo hace, para quedarse grabado en nuestras mentes y en nuestros corazones por una infinita temporada.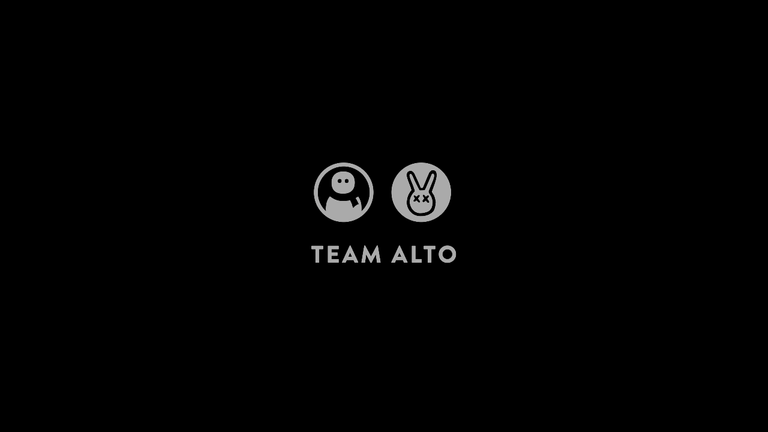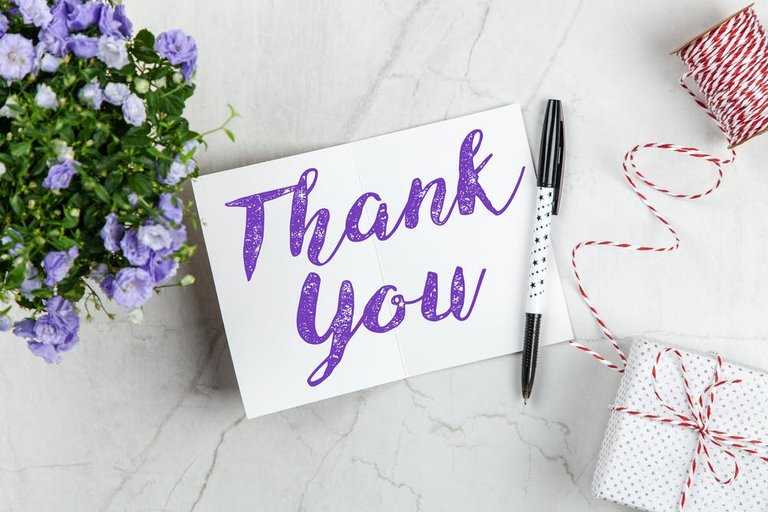 Resources:
A very special thanks to the developers of the

noodlecake Studios Inc

, for making available to us the great videogame,

Alto's Odyssey

, which gives us the great opportunity to share this publication. Thank you very much for everything.
Infinite thanks to all the colleagues of

Pexels, Pixabay and Unsplash

for each of the extraordinary photographic works they make available to us free of charge, and free of copyright. And thank you to YouTube .
The theme of this publication has been written by me,
Un agradecimiento muy especial a los desarrolladores del grupo

noodlecake Studios Inc

, por poner a nuestro alcance este gran videojuego

Altos Odyssey

, este grandioso juego me ha motivado gratamente a realizar esta publicación. ¡Muchísimas gracias!
Un Infinito agradecimiento a todos los compañeros de

Pexels, Pixabay y Unsplash

, por cada uno de los extraordinarios trabajos fotográficos, que mantienen a nuestra disposición gratuitamente, y sobretodo por estar libres de derechos de autor. Y a los compañeros de YouTube por siempre aportarnos la ayuda con sus videos.
El tema de esta publicación ha sido redactado por mi,