English | Inglés
---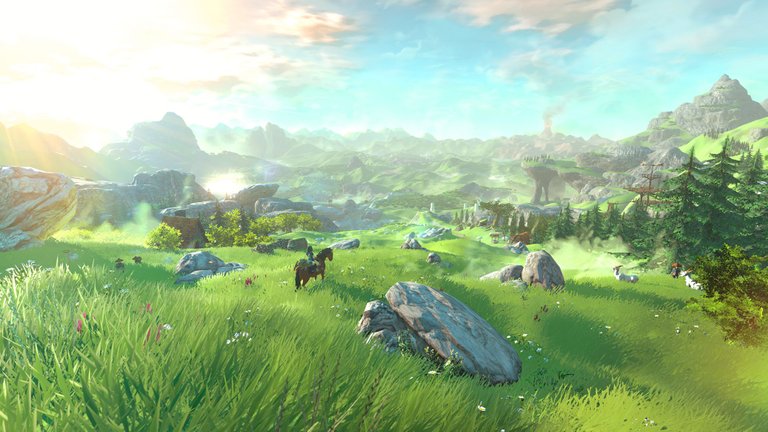 Greetings, Hive! Like any strong videogame fan, I've wondered if there is such a thing as "the perfect videogame", or if I would be able to create the perfect videogame if I had an unlimited budget at my disposal.
So, without any further ado, join me through this trip about how my perfect videogame would be like!
---

---
First of all, what is perfection?
---
Perfection is understood as something that has reached the maximum aspiration of its nature, something that is ready to fulfill its function in the best possible way, where its improvements are unnecessary. Something that is perfect has no flaws, no defects, no errors. Perfection in itself is nothing more than a subjective concept and even more so when it is a work in which an author wants to tell us a story or his perception of life, whether in a painting, a song, a series or movie, or, in this case, in a videogame. source
For an 8 years old me, Ape Escape was the perfect game, I didn't need anything else from it and it fit what I wanted. As a teenager, the perfect video game could have been Devil May Cry, a franchise full of elements so characteristic of that stage of life; rebellion, adrenaline, frenzy, search for identity and a place to fit in. In my adult life, a game full of magic and hope like Kingdom Hearts may be my definition of perfection. What I mean is that perfection itself is an ideological utopia and that defining something as "perfect" can be influenced by the era in which it takes place.
---
In this sense, it's impossible (or at least almost impossible) to make a "perfect videogame" that can be universally accepted as such. So, I'm going to talk about what would be for me the perfect videogame and how I would make it with an unlimited budget.
---

---
The first thing I would like to talk about is the narrative. I'm not a big fan of war stories or those set in "realistic" or futuristic worlds, although I do enjoy them, they just aren't my favorite. Nor does it have to be a 100% medieval setting with knights in iron armor fighting dragons.
I would place this world in a place with an aesthetic similar to what we see in the Final Fantasy and The Legend of Zelda: Breath of the Wild sagas, civilizations with great advances in technology but with strong tradition towards their roots. Although open-world games are all the rage lately, I would opt for a game with a semi-open world structure, why? Simply because open worlds (at least from my experience) offer so much freedom that they often make us lose the thread of the narrative.
By this I don't mean that I would make a linear game, not at all, just that I wouldn't focus on making a gigantic world but rather, a world not so big but full of life everywhere, with an organic but not overwhelming exploration, in which we can interact with a huge amount of characters, and that they react to our presence and our actions in the world. I want the narrative to be a very important part of this game but not through a complicated story to understand (I'm looking at you, Metal Gear and Kingdom Hearts) but through the development of its characters and protagonists, that our protagonist to be much more than the hero of the story just for being a chosen one, make him someone who trembles, who's afraid, who doubts himself and even that, his actions make us doubt if we are really controlling a hero.
---
The same with his antagonist; there are two types of villains in stories that I really like and they are: those who represent an ideal of evil and chaos without a specific reason (like Majora's Mask) and those who are idealists whose ends justify their means and seek more than just ruling or winning (something similar to Thanos in the Marvel Cinematic Universe) and I want the antagonistic force in this game to represent much more than just a boss to defeat. Not everything can be black and white, there are many shades between those colors and I would love to explore all of that narratively.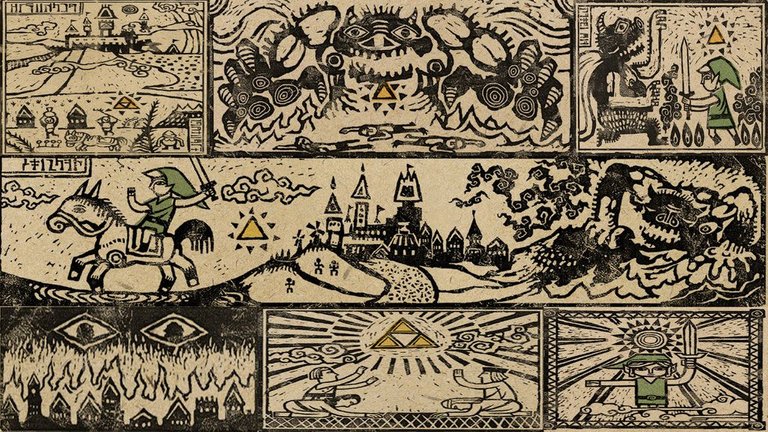 ---
It is also a game that I would focus primarily on a single player experience, with a long story and full of side quests (and varied between them, as there are often games with many side quests that consist of doing the same thing over and over again) to make the player feel part of the world. I don't really enjoy the multiplayer aspect although I would add some element to enrich the overall experience.
---

---
Gameplay related, I would orient it towards an action-rpg, focusing on providing the character with the possibility of improving elements such as combat, exploration and interaction with the world. When it comes to combat this game would drink a lot from franchises like Dark Souls, with buttons dedicated to the actions such as attack, cover, dodge, use items, use magic, etc.. The difficulty would be high without being frustrating, a game that would be a challenge for those who play it without ruining their experience. A feature that would be mandatory present, is the possibility to improve and customize our equipment; level up our weapons and make every weapon useful with the appropriate improvement, thus offering a wide aesthetic and playable possibility.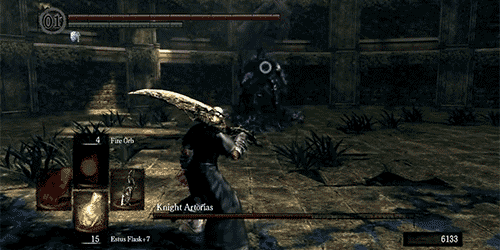 As for the appearance of the character, this game would be a game with a pre-established protagonist (no character creation) so I would add the possibility to edit and improve everything related to their clothes (colors, shapes, sizes, materials), and perhaps some easter-egg from other franchises.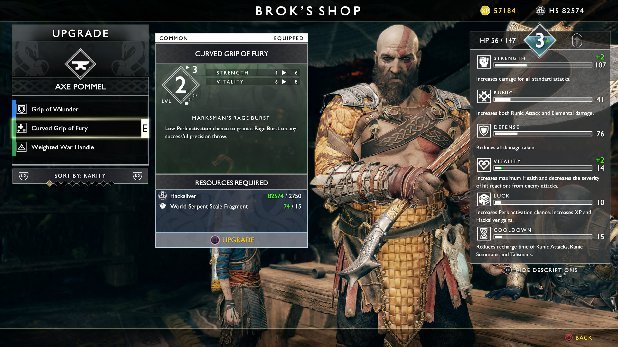 I like exploration to be fun, to explore this world the character would gain skills as he advances in the plot and levels up, those skills will allow him to explore places he couldn't before, as well as to move around the world with ease and dexterity.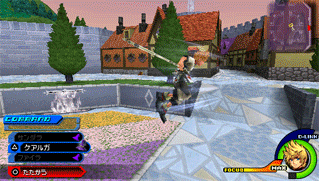 We would also have the possibility of choosing different routes for the development of our character's skills focused on magic or melee combat, but unlike other games that do this a bit half-heartedly, I'll take it to the extreme: if our character is going to use only magic, let them be extremely powerful powers with striking visuals according to what we are doing, and if we are dedicated to melee combat, let them get an incredible variety of movements and animations that make the combat feel fluid and interactive as well as spectacular and exciting. My main approach to this would be that we have to adapt to completely different ways of playing almost as if we were playing different games.
---

---
Music is one of the most important sections for me, and it accounts for at least 20% of the overall experience. For example, one of the things that The Legend of Zelda: Breath of the Wild failed in was its soundtrack. Don't get me wrong, I know that what we heard in this game was 100% incidental, and with this installment Nintendo decided the music of the game to be the sounds of the world, which I think they got right. However (with some exceptions of course) when it comes to music for important moments of the plot I think they fell short... For my game, the most important thing regarding music would be themes for each character that reflect their personalities through music, characteristic themes for each location, imposing and full of adrenaline themes for the fights and of course for the final bosses as well, nostalgic music for the emotional moments, and of course, epic music for the moments in which our story reaches its climax. For this I would hire masters of incidental composition such as John Williams or Hans Zimmer and lastly, I would contact to a great symphony orchestra for the recording of all this music.
---

---
Although all of these elements I mention have been present in a large number of games throughout history, due to time or budget issues many of them have been left halfway and perhaps have not been fully exploited; what I mean is that sometimes we are offered the possibility of "two different ways to play" and in the end changes in gameplay are minimal (almost imperceptible). When it comes to story, specifically talking about open world games, many times gameplay is sacrificed over story and vice versa. I don't mean to say that these games don't have incredible and very well done stories, quite the contrary, that sometimes we miss out on these stories due to the very immensity of their worlds. I think the right thing to do is to find a point where all these elements work perfectly, and that would cost a lot of money... But since I have unlimited budget for my videogame, it doesn't matter. This hypothetical game is nothing more than all the experiences I have had over the years with videogames, and what I think would be the perfect videogame.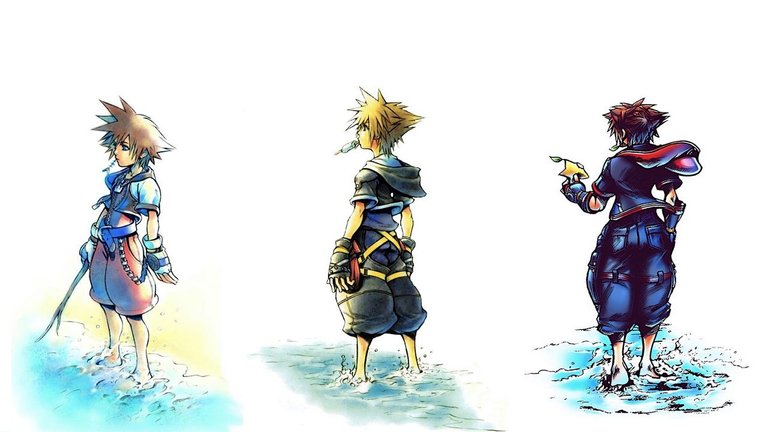 ---

---
Español | Spanish
---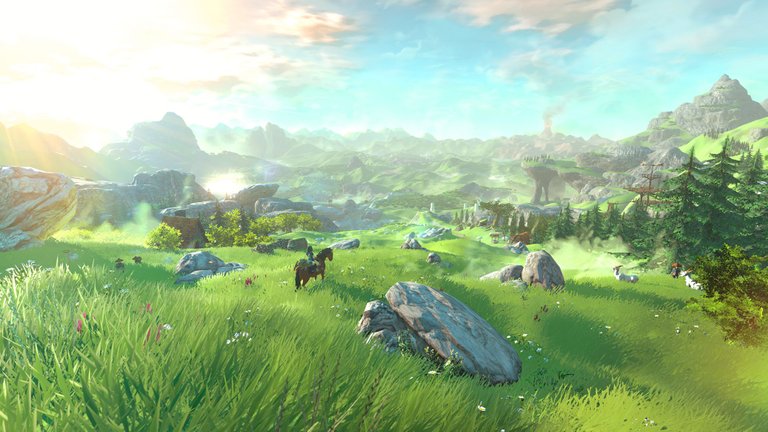 ¡Saludos, Hive! Como todo buen fanático de los videojuegos, me he preguntado si acaso existe algo a lo que se le pueda llamar como "el videojuego perfecto", o si yo sería capaz de crear el videojuego perfecto en caso de que tuviese a mi disposición un presupuesto ilimitado.
Así que sin más preámbulos, ¡acompáñenme a lo que sería mi videojuego perfecto!
---

---
Primero que nada, ¿Qué es la perfección?
---
Se entiende por perfección, a aquello que ha llegado a la máxima aspiración de su naturaleza, a algo que ya está listo para cumplir su función de la mejor forma posible dónde su mejora ya es innecesaria. Algo que es perfecto no tiene fallas, ni defectos, ni errores. La perfección en sí misma no es más que un concepto subjetivo y más cuándo se trata de una obra en la que un autor nos quiere contar una historia o su percepción de la vida, ya sea en una pintura, en una canción, en una serie o película, o, en este caso, en un videojuego. fuente
Para mí, siendo un niño de 8 años, Ape Escape era el juego perfecto, no necesitaba más nada de él y se ajustaba a lo que quería. Durante mi adolescencia el videojuego perfecto pudo ser Devil May Cry, franquicia llena de elementos tan característicos de esa etapa de la vida; rebeldía, adrenalina, frenesí, búsqueda de la identidad y de un lugar donde encajar. En mi vida adulta, un juego lleno de magia y esperanza como Kingdom Hearts puede ser mi definición de perfección. A lo que quiero llegar, es que la perfección en sí misma es una utopía ideológica y que definir algo como "perfecto" puede estar influenciado por la época en la que se desarrolla.
---
En este sentido, es imposible (o al menos casi imposible) hacer el "videojuego perfecto" que sea universalmente aceptado como tal. Por lo que, voy a hablar de lo que sería para mí el videojuego perfecto y de como lo haría con un presupuesto ilimitado.
---

---
Lo primero que quisiera abordar es la narrativa. No soy muy fan de las historias bélicas ni de las que se desarrollan en mundos "realistas" o futuristas, aunque si, las disfruto, simplemente no son mis favoritas. Tampoco tiene porque ser un ambiente 100% medieval con caballeros en armaduras de hierro luchando contra dragones.
Ubicaría este mundo en un lugar con una estética parecida a lo que vemos en la sagas Final Fantasy y The Legend of Zelda: Breath of the Wild, civilizaciones con grandes avances en la tecnología pero con fuerte tradición hacía sus raíces. A pesar de que lo que está de moda últimamente son los juegos de mundo abierto, yo optaría por un juego de estructura de mundo semi-abierta ¿por qué? Sencillamente porque los mundos abiertos (al menos desde mi experiencia) ofrecen tanta libertad que hacen que muchas veces perdamos el hilo de la narrativa.
Con esto no quiero decir que haría un juego lineal, para nada, sólo que no me enfocaría en hacer un mundo gigantesco sino más bien, un mundo no tan grande pero que esté repleto de vida por todos lados, que la exploración sea orgánica más no abrumante y que podamos interactuar con una enorme cantidad de personajes, que estos reaccionen a nuestra presencia y nuestras acciones en el mundo. Quiero que la narrativa sea una parte muy importante de este juego pero no a través de una historia complicadísima de entender (los estoy viendo a ustedes, Metal Gear y Kingdom Hearts) sino a través del desarrollo de sus personajes y protagonistas, que nuestro protagonista sea mucho más que el héroe de la historia solo por ser un elegido, que sea alguien que tiemble, que tenga miedo, que dude de sí mismo e incluso que, sus acciones nos hagan dudar de si realmente estamos controlando un héroe.
---
Lo mismo con su antagonista; hay dos tipos de villanos en las historias que me gustan mucho y son: los que representan un ideal del mal y el caos sin un motivo concreto (como la Máscara de Majora) y los que son idealistas cuyos fines justifican sus medios y buscan más que solo gobernar o ganar (algo parecido a Thanos en el universo cinematográfico de Marvel) y quiero que la fuerza antagónica de este juego represente mucho más que un jefe a derrotar. No todo puede ser blanco y negro, hay muchas tonalidades entre esos colores y me encantaría explorar todo eso narrativamente.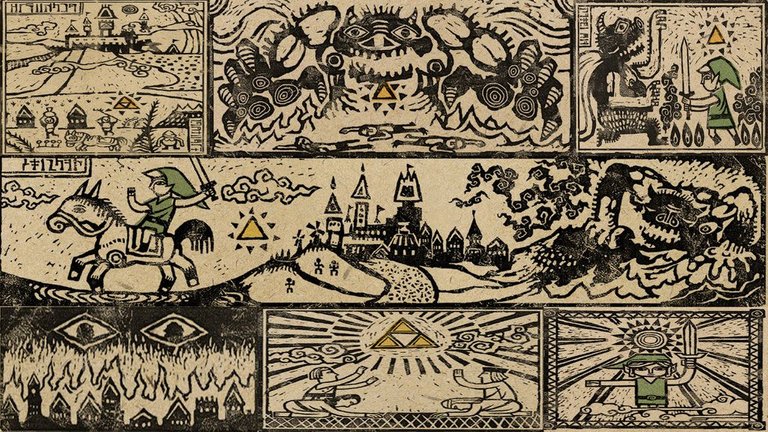 ---
También es un juego que enfocaría principalmente a una experiencia de un solo jugador, con una historia larga y llena de misiones secundarias (y variadas entre ellas, ya que muchas veces hay juegos con muchas misiones secundarias que constan en hacer lo mismo una y otra vez) para que el jugador se sienta parte del mundo. Realmente no disfruto mucho el ámbito multijugador aunque añadiría algún elemento para enriquecer la experiencia general.
---

---
Jugablemente, lo orientaría hacia un action-rpg, enfocándome en dotar al personaje con la posibilidad de mejorar elementos como el combate, la exploración y la interacción con el mundo. A la hora del combate este juego bebería mucho de franquicias como Dark Souls, con botones dedicados a las acciones atacar, cubrir, esquivar, usar objetos, usar magias, etc. La dificultad, sería elevada sin llegar a ser frustrante, un juego que suponga un reto para quién lo juegue sin arruinar su experiencia. Una característica que estaría presente si o si, es la posibilidad de mejorar y personalizar nuestro equipamiento; subir de nivel nuestras armas y hacer cada arma útil con la debida mejora, ofreciendo así una amplia posibilidad estética y jugablemente.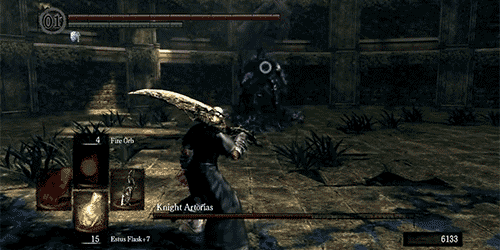 En cuanto a la apariencia del personaje, debido a que este juego sería un juego con un protagonista preestablecido (no lo creamos) añadiría la posibilidad de editar y mejorar todo lo relacionado a sus vestimentas (colores, formas, tamaños, materiales), y quizás uno que otro easter-egg de otras franquicias.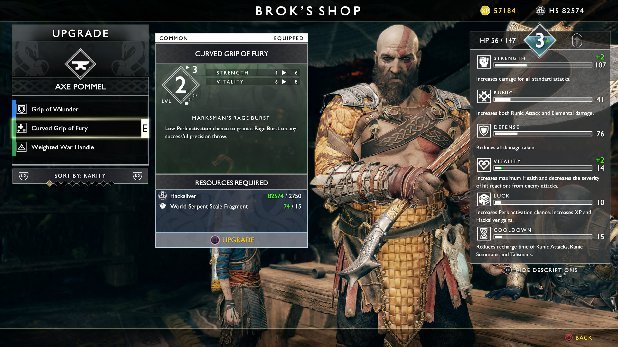 Me gusta que la exploración sea divertida, así que para explorar este mundo el personaje iría obteniendo habilidades conforme avanza en la trama y sube de nivel que le permitan explorar lugares que no podía antes, así como también moverse por el mundo con facilidad y destreza.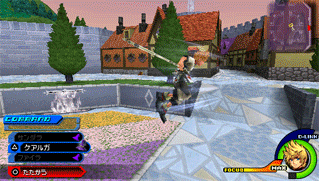 Tendríamos también, la posibilidad de elegir distintas rutas para el desarrollo de las habilidades de nuestro personaje enfocadas a la magia o al combate cuerpo a cuerpo, pero a diferencia de otros juegos que hacen esto un poco a medias, llevarlo al extremo: si nuestro personaje se va a dedicar únicamente a usar magia, que sean poderes extremadamente poderosos con visuales llamativas acordes a lo que estamos haciendo, y si nos dedicamos al combate cuerpo a cuerpo, que obtenga una increíble variedad de movimientos y animaciones que hagan sentir el combate fluido e interactivo así como también espectacular y emocionante. Mi principal enfoque respecto a esto sería que de verdad tengamos que adaptarnos a varias maneras completamente distintas de jugar casi como si se tratasen de juegos distintos.
---

---
La música es uno de los apartados más importantes para mí, y representa al menos un 20% de la experiencia general. Por ejemplo, una de las cosas en las que The Legend of Zelda: Breath of the Wild falló fue en su banda sonora. No me malentiendan, sé que lo que escuchamos en este juego fue 100% incidental y que con esta entrega Nintendo se dedicó a que la música del juego fuesen los sonidos del mundo, cosa que creo que acertaron. Sin embargo (con algunas excepciones por supuesto) a la hora de la música para momentos importantes de la trama creo que se quedaron cortos… Para mi juego, lo primordial respecto a la música sería temas para cada personaje que reflejen bien sus personalidades a través de la música, temas característicos para cada ubicación, temas imponentes y llenos de adrenalina para los combates y por supuesto para los jefes finales también, música nostálgica para los momentos emocionales, y claro, música épica para los momentos en los que nuestra historia llegue a sus clímax. Para esto contrataría a maestros de la composición incidental como John Williams o Hans Zimmer y posteriormente, recurriría a una gran orquesta sinfónica para la grabación de toda esta música.
---

---
Si bien todos estos elementos que menciono han estado presentes en una gran cantidad de juegos a lo largo de la historia, por cuestiones de tiempo o presupuesto muchas de estos se han quedado a medias y quizás no han sido completamente explotados; a lo que me refiero es que, a veces se nos ofrece la posibilidad de "dos maneras distintas de jugar" y al final los cambios que hay respecto a la jugabilidad son mínimos (casi imperceptibles). Cuando se trata de la historia, hablando específicamente de los juegos de mundo abierto, muchas veces se sacrifica jugabilidad por historia y viceversa. No quiero decir que estos juegos no tengan historias increíbles y muy bien hechas, más bien lo contrario, que a veces nos perdemos de estas historias por la misma inmensidad de sus mundos. Creo que lo correcto es encontrar un punto en el que todos estos elementos funcionen de manera perfecta, y eso costaría muchísimo dinero… Pero como tengo presupuesto ilimitado para mi videojuego, pues no importa. Este hipotético juego no es más que las vertientes de todas las experiencias que he tenido a lo largo de los años con los videojuegos, y lo que a mi parecer sería el videojuego perfecto.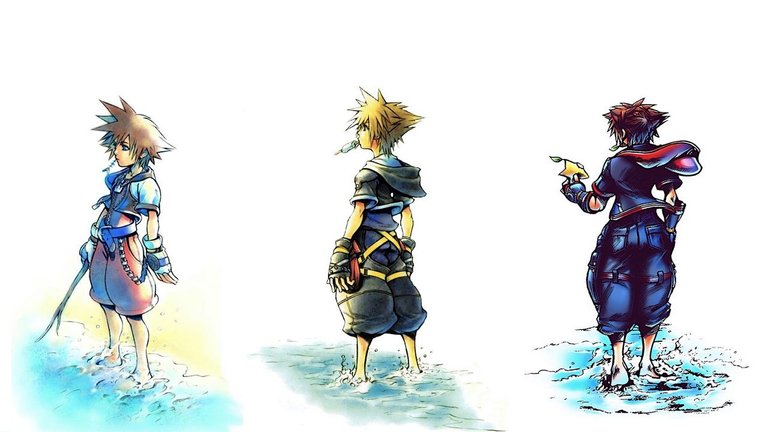 ---

---
As I said at the beginning, it's almost impossible to make something universally perfect for the whole world, so what you have just read here is what works as the perfect videogame under my personal criteria.
Como dije al comienzo, es casi imposible hacer algo universalmente perfecto para el mundo entero, así que lo que acaban de leer aquí es lo que funciona como el videojuego perfecto bajo mi criterio personal.
---

---
Thank you so much for reading me, see ya next post! | Muchas gracias por leerme, ¡nos vemos en el siguiente post!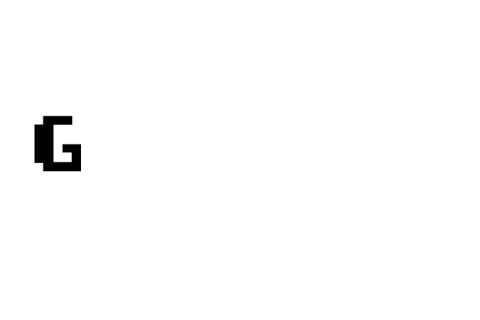 ---