I have packaged the steem-statusbar into a traditional MacOS App.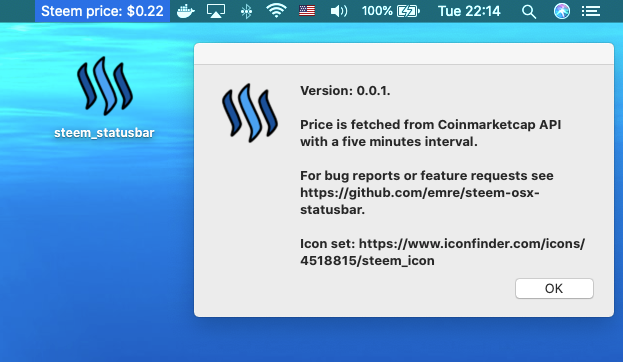 Download it at the releases page: 0.0.1
Tested on macOS Catalina, probably needs macOS Catalina. It's a semi-standalone application thus it also needs command line developer tools installed to work.
Let me know if you try and encounter any problems.